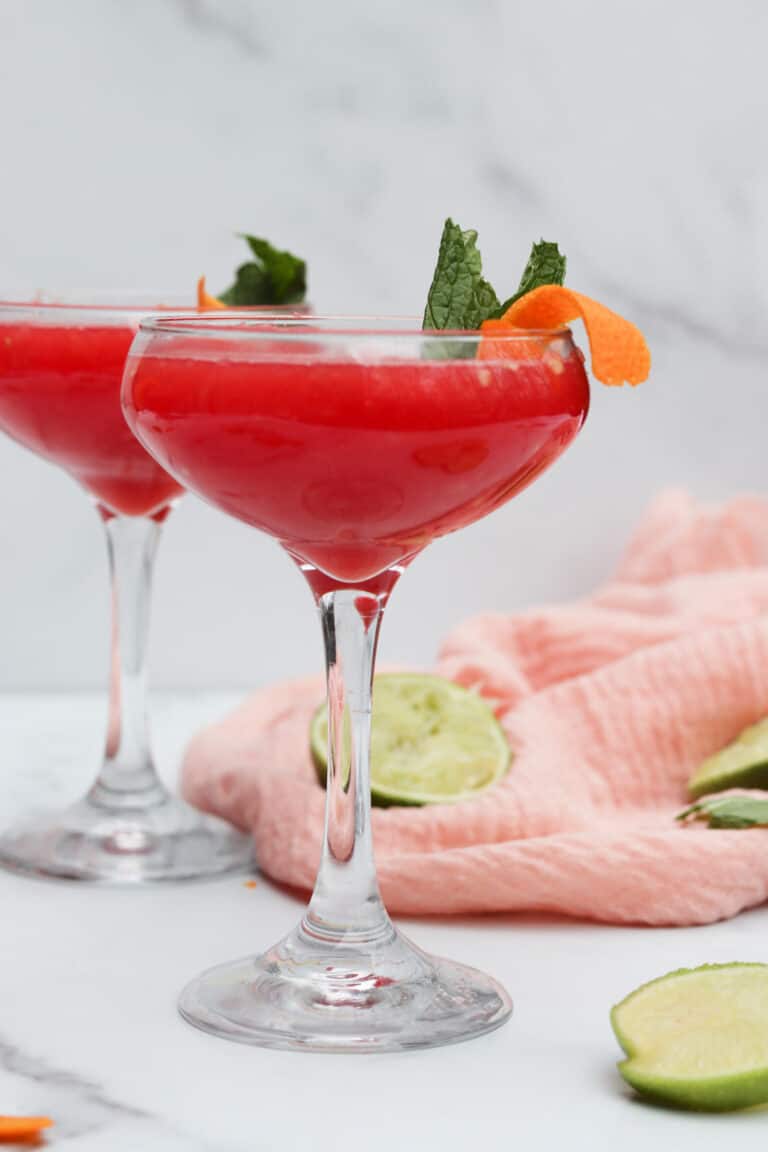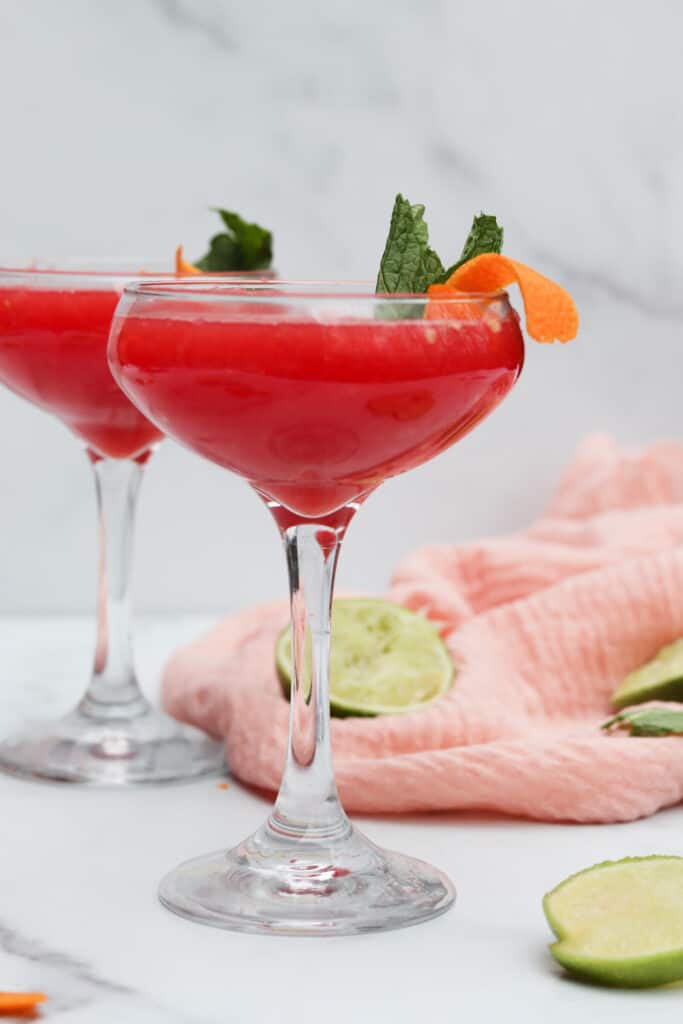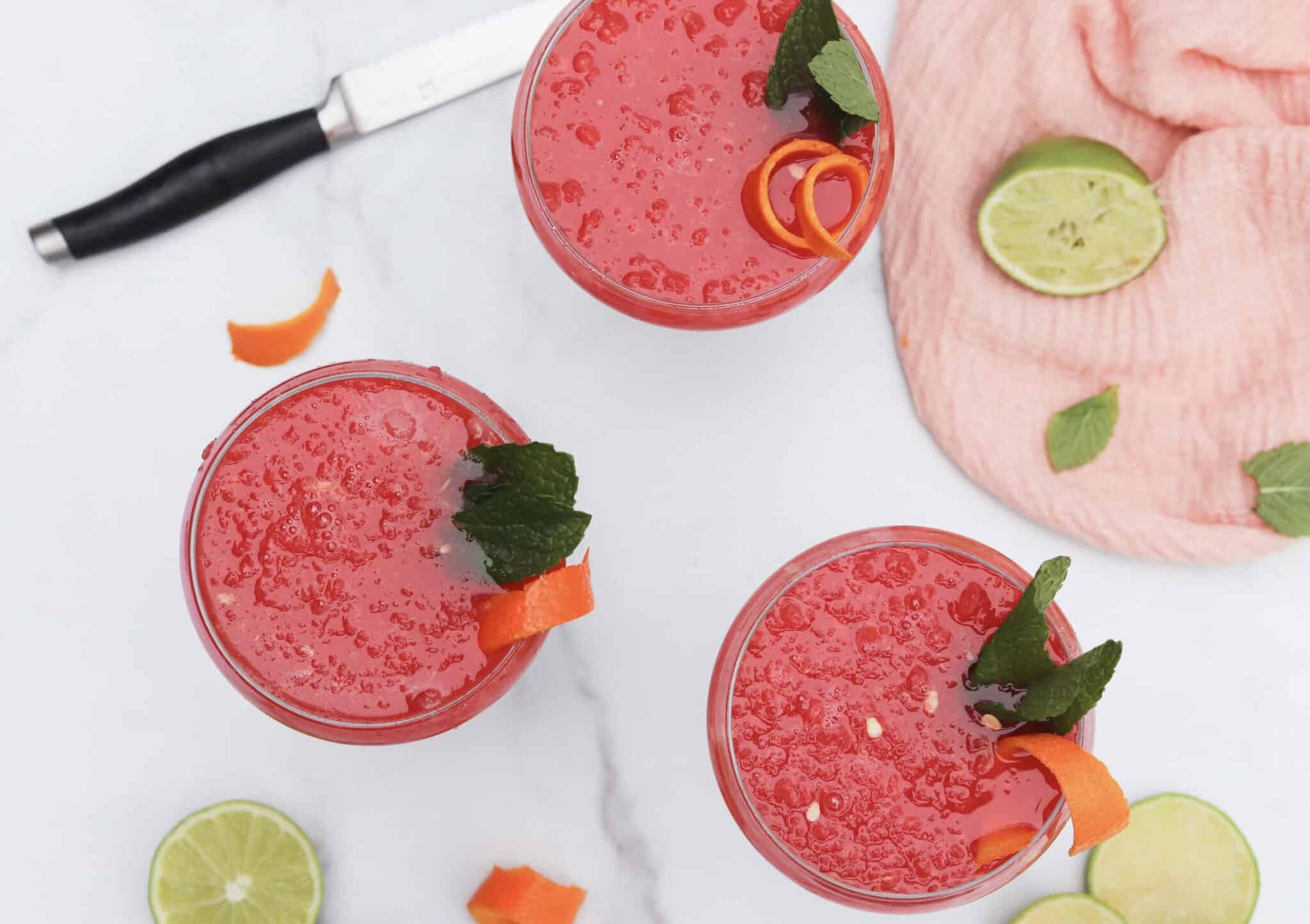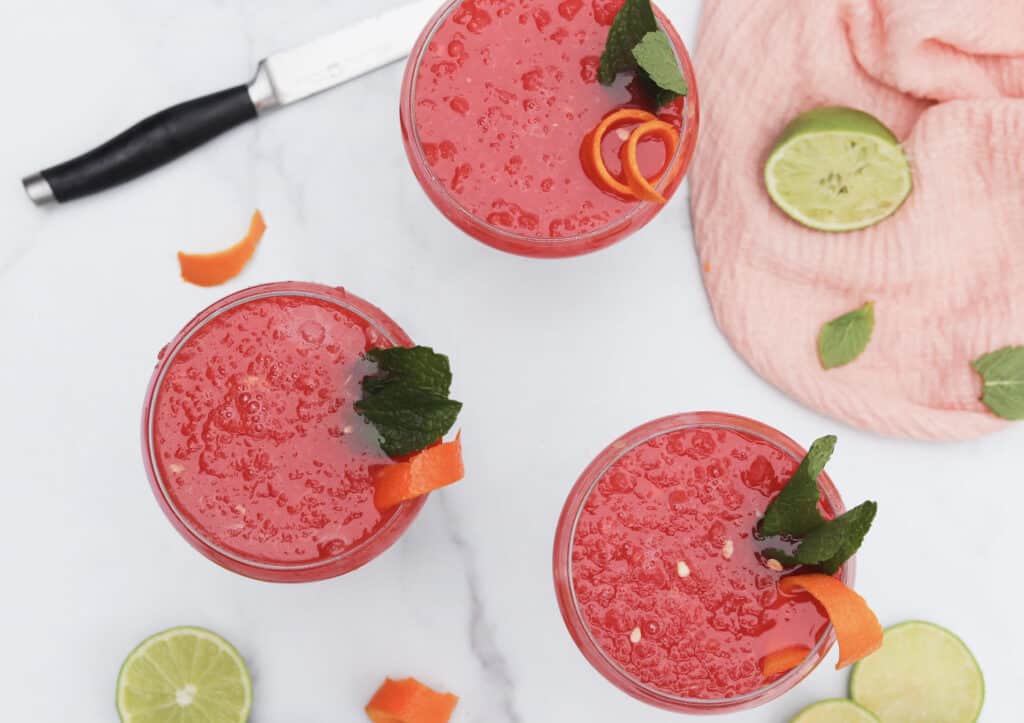 If you have been following me for a while you probably noticed that I gave up alcohol a little over 9 months ago. Since I shared it publicly I have received so many questions. I only intended to go without alcohol for 2 weeks. I was about the leave for a work conference in Cancun and thought this was the perfect time to give it up. The conference was all about personal development so I went with the intention of focusing on self care. I exercised every day, did my daily self reflection/journal, and ate the freshest food possible. When I came home I was on cloud 9. I felt so good. Prior to the trip I would drink once or twice a week, but my "hangovers" seemed to last for days. I had low energy and was always anxious. But, after this trip my low energy and anxiety subsided. It seemed silly to go back to alcohol. So I never went back.
Here is what I learned over the past 9 months:
-I am so much happier! Like so much happier. Alcohol is such a downer even if we don't intend to drink it for that reason.
-Alcohol may have taken my edge off in the moment, but it caused so much more anxiety in the long run.
-My hormones are so much more well balanced.
-My PMS went away!!!
-I lost 10 pounds.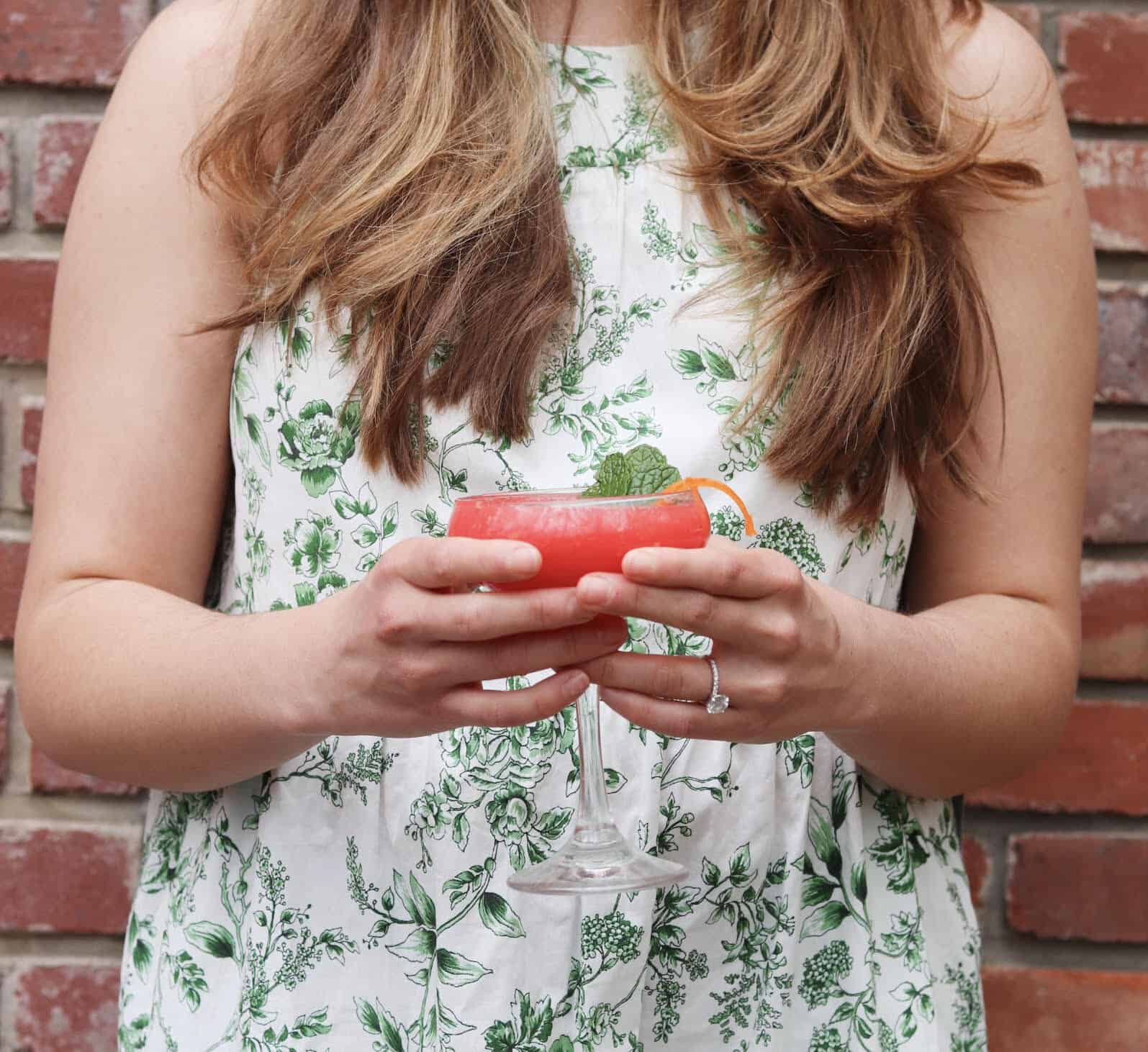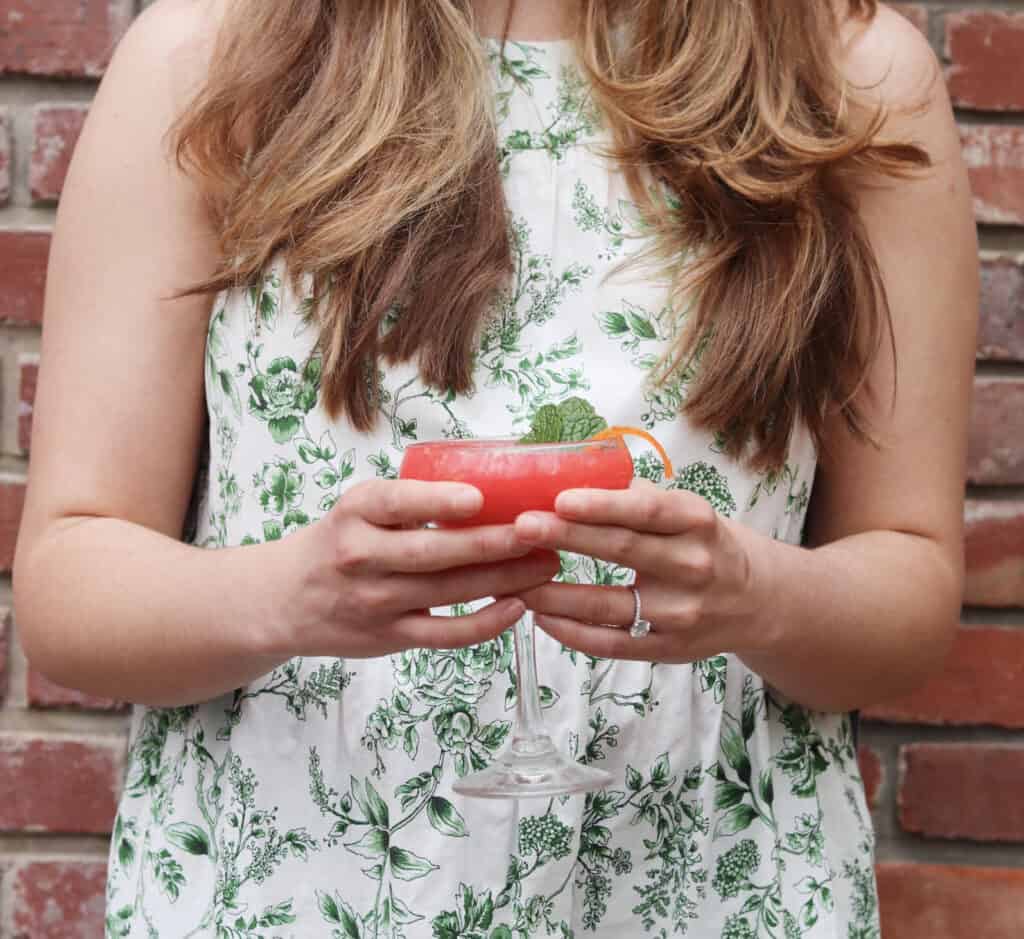 Anyways, since I gave up alcohol I have become a fan of mocktails. I found that part of the "fun" of drinking are the pretty glasses and fun garnishes. Drinking a mocktail has become part of my self care routine. I add a bunch of yummy stuff to help soothe my gut and nourish my body!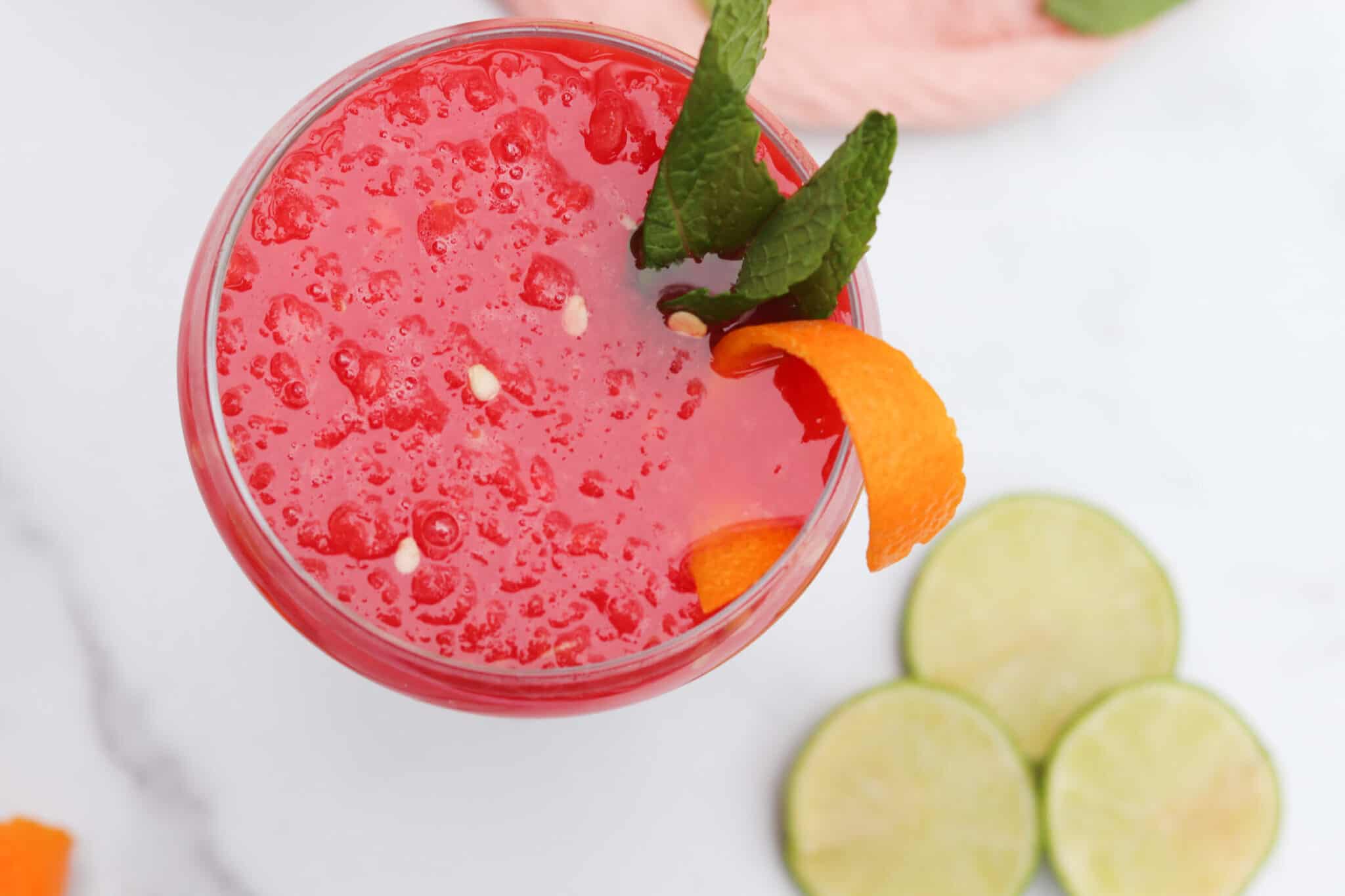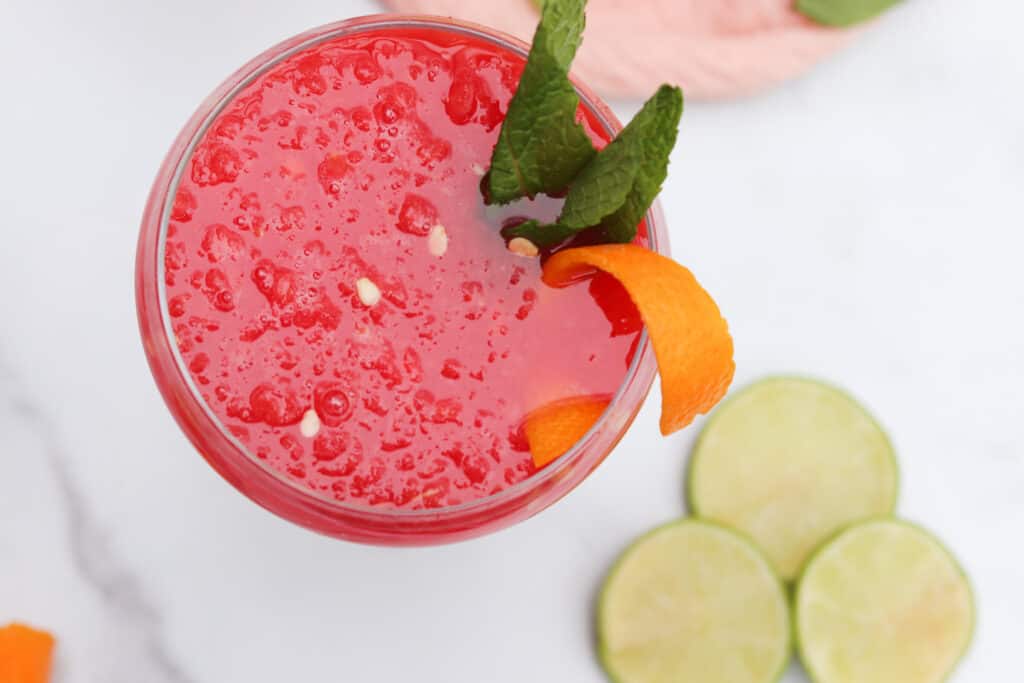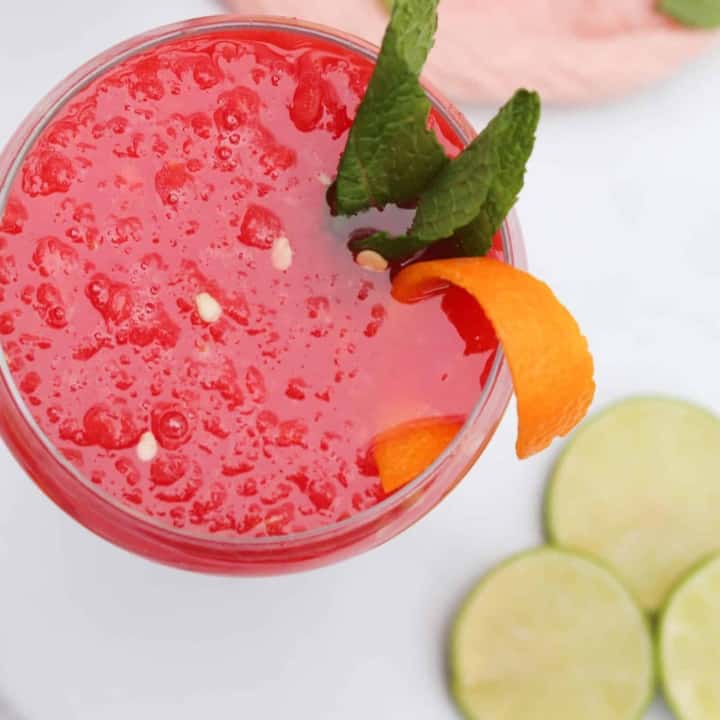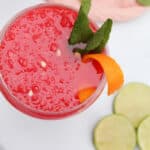 WATERMELON MOJITO MOCKTAIL
Print Recipe
Pin Recipe
Ingredients
2

cups

watermelon juice

this is about 4 cups of small watermelon pieces that have gone through the food processor, see below

1/2

lime

juiced

1

teaspoon

fresh grated ginger

I use this tool to grate

4

mint leaves
Instructions
Place the watermelon in a food processor and blend for 10 seconds. You do not want to blend too long, because you still want the chunks to be there!

Add the other ingredients and blend for another 10 seconds.

Pour into a glass.

OPTIONAL: I used an orange peel to garnish. If you want to twist it to make it pretty, use an apple peeler and peel part of the orange. Then, wrap it around a pen. 
The perfect refreshing summer treat. This recipe is paleo and whole 30 compliant.