This refreshing fall drink is the perfect mix between sweet and tart. This recipe uses raw honey as the sweetener and the oozing natural sugars from the figs add to the sweetness! The lime nicely compliments the soothing honey fig flavor.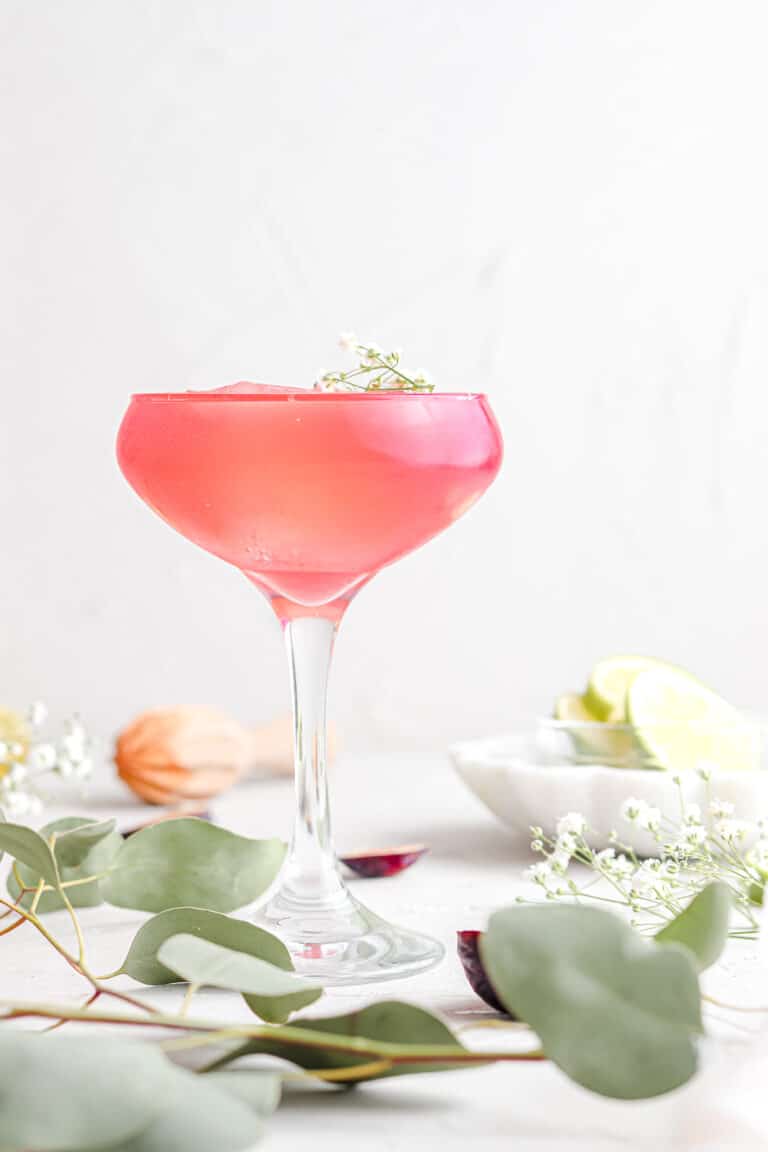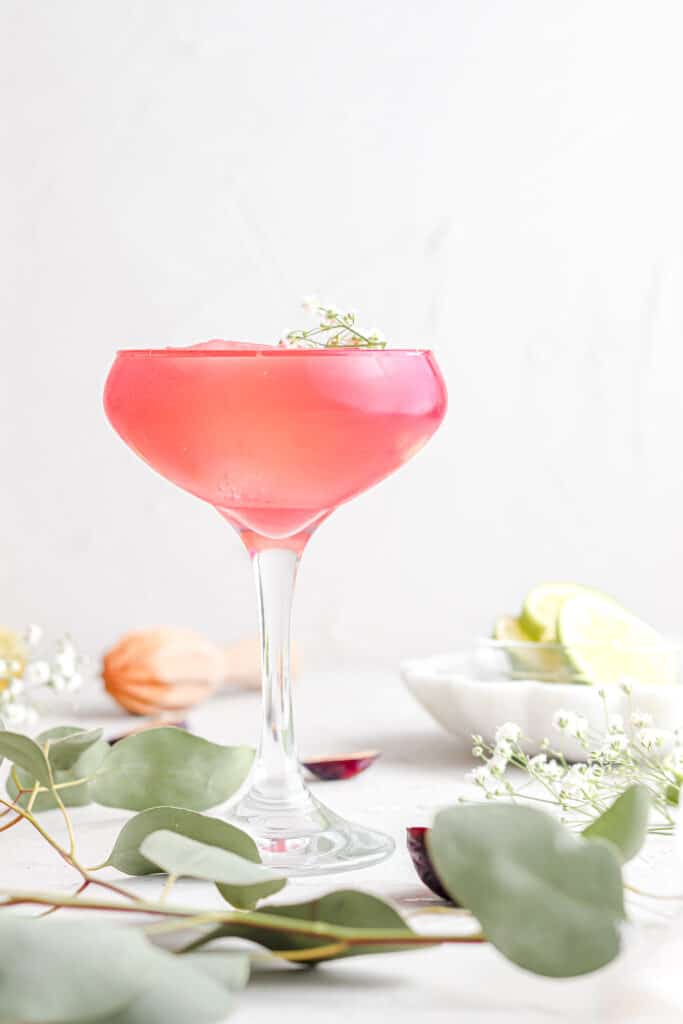 For the fig simple syrup:
Figs- I do not know where to start. Figs are to fall as what watermelon is to summer. They are sweet, soft, and add flavor to any dish. Fresh figs are only available during the fall season, but dried figs are available all year around. For this recipe, only fresh figs will work. Ripe figs are soft, like blueberries, but you do not want them to be overly mushy. 

Limes-the tartness from the limes compliments the natural sweetness from the figs so well. Do not skip it! 

Honey-I use honey as a natural sweetener in all of my drinks. It is the perfect alternative to processed sugar. It keeps the drink light without a sugar hangover the following day! Honey can be expensive, especially if you like the good quality honeys that are not mixed with anything else like I do. I have found that the large gallons of honey Costco sells does the trick and it is only a fraction of the cost of a jar of honey from Whole Foods, and it lasts longer. This is especially great if you plan on serving and making a lot of mocktail/ cocktail drinks at home. The natural sugars from the figs also add even more sugar to this drink. When figs are ripe their natural sugars seep out giving a dish even more flavor. 

Club soda/ filtered water-Use club soda vs tonic water, tonic water has sugar in it and this drink is already sweet enough!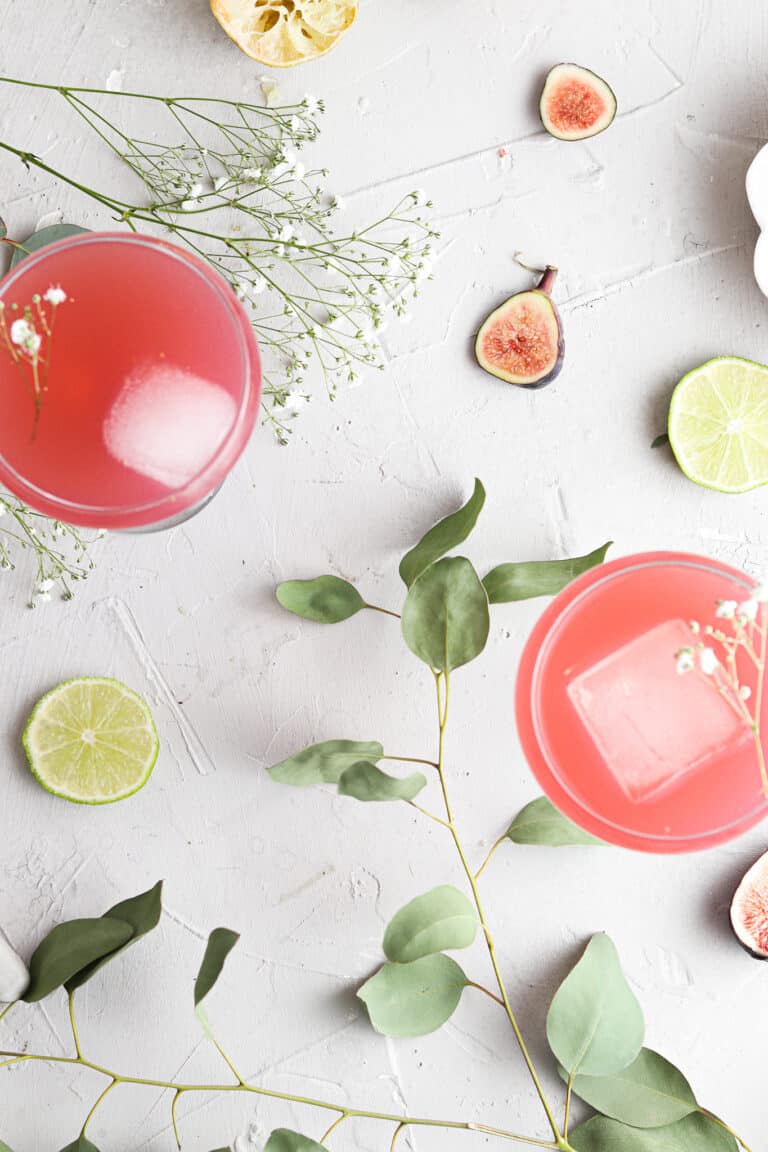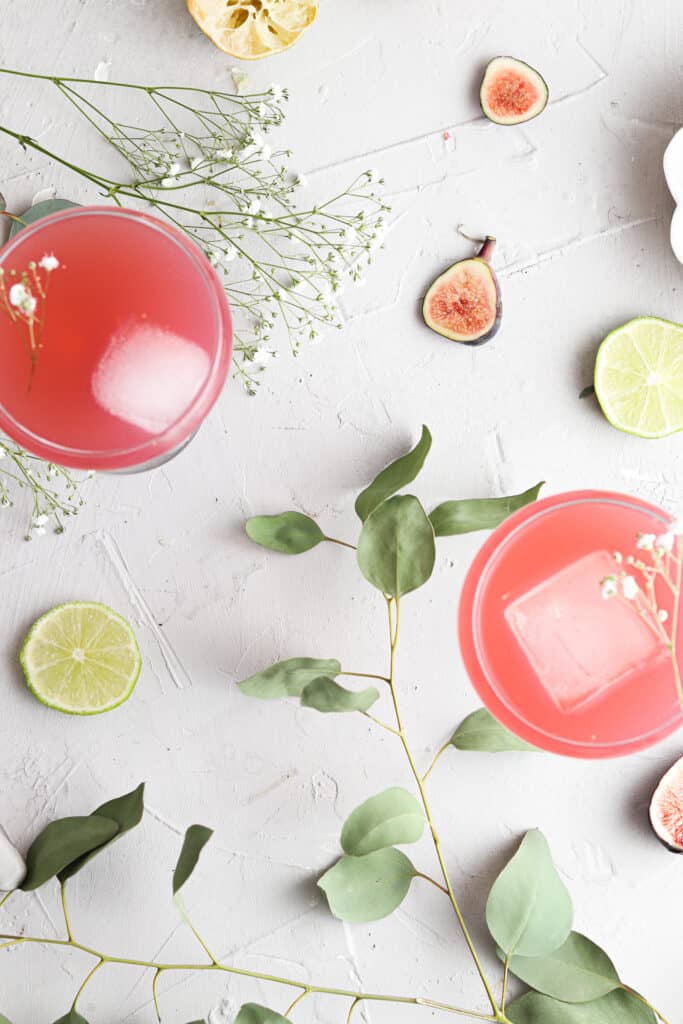 Equipment And Making The Drink:
I like using a large

saucepan

. The most important part of this step is having a

colander

to then drain the syrup with over a bowl. I like using a bowl with a

lip

because it makes it easier to then pour the syrup into a

mason jar. 

Be sure to mix the drink with ice right before you want to drink it or the mocktail could get watery. 

I love drinking all of my drinks in fun cocktail glasses. It makes it so much more fun to drink. Do not forget about the garnishes! Figs, lime or edible flowers go great with this recipe to garnish. 
Storing The Fig Lime Syrup:
This recipe makes enough syrup for about 10 drinks. You can store the syrup in an airtight mason jar for up to 2 weeks in the fridge. Be sure to label it with the date and what it is.
Keywords: fig cocktail, fall drinks, fall drinks non alcoholic, mocktail, fig drinks, alcohol free drinks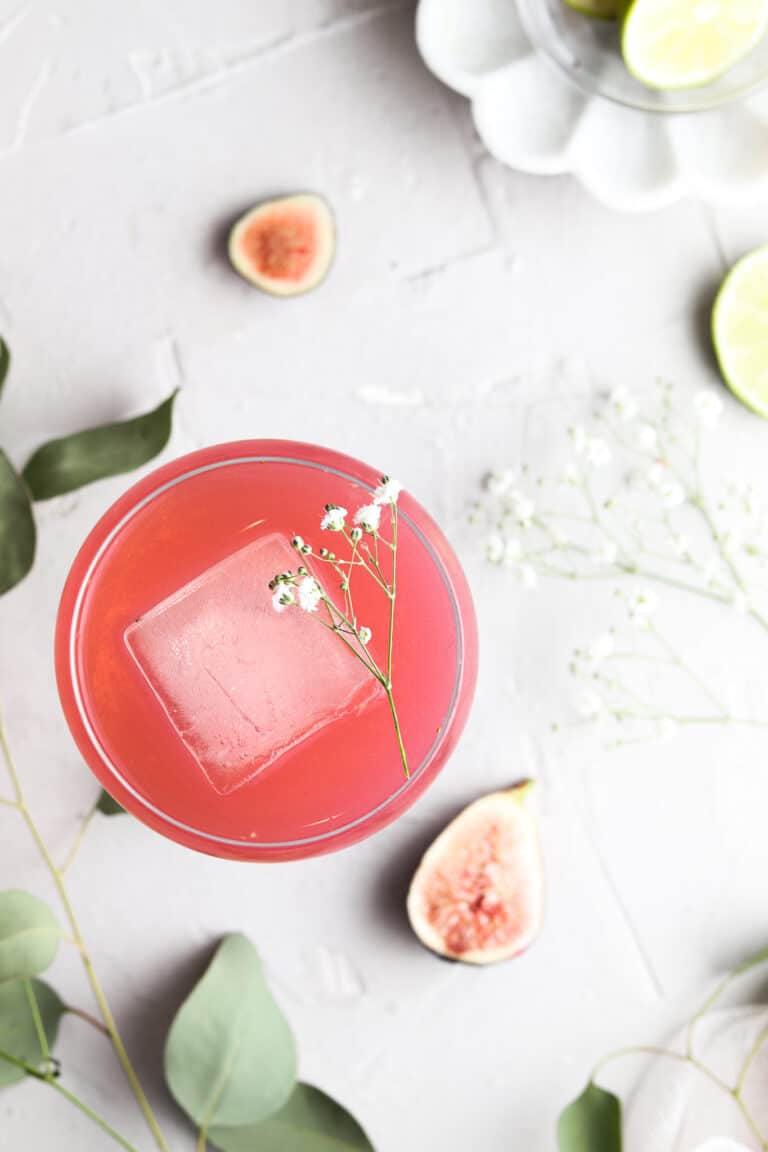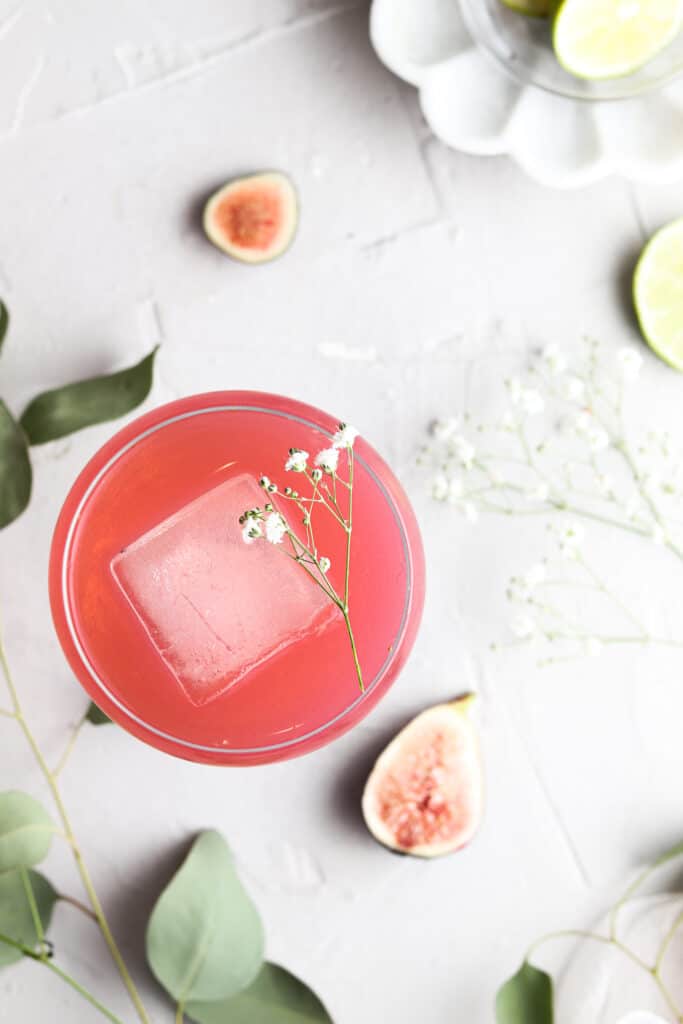 If you like this recipe, you will LOVE: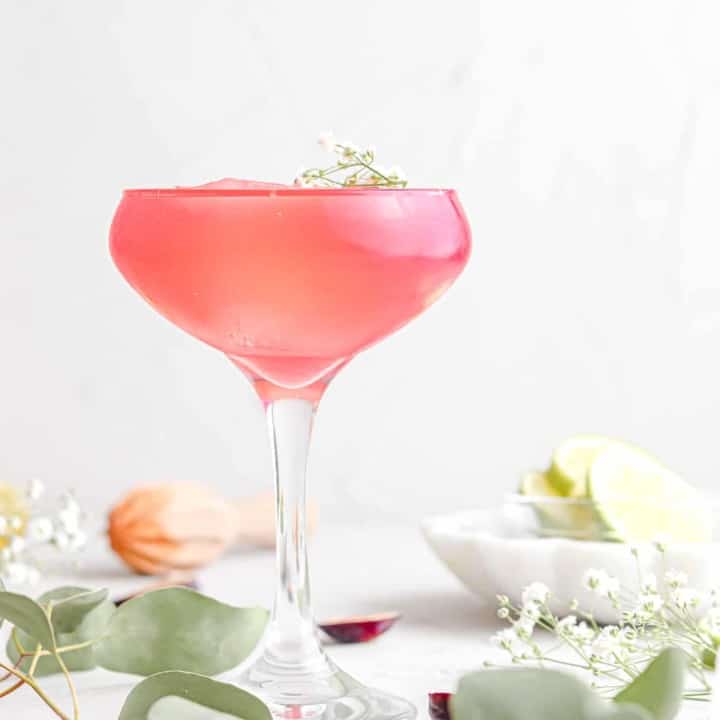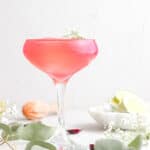 Fig Lime Mocktail
Print Recipe
Pin Recipe
Equipment
large saucepan

Strainer

Mason jar

Large bowl
Ingredients
For the syrup: (this will make more than enough syrup for 2 drinks, you can store the remaining in the fridge)
2

cups

figs

washed, and cut in half

1/2

cup

honey

3

cups

filtered water
For the mocktail:
2

whole

limes

juiced

1

cup

fig syrup

1

cup

club soda
Instructions
For the syrup:
Place all ingredients in a large saucepan and turn on to medium heat.

Bring the syrup to a boil, then simmer for 15 minutes.

Once the 15 minutes is up, take a large bowl and put in in the sink.

Place a strainer/ colander over the bowl and strain the syrup.

Next, pour the syrup in a mason jar and set aside.
For the mocktail:
Mix the syrup, club soda, and lime in a cocktail mixing cup.

Pour the drink into 2 pretty cocktail glasses.

Store the extra syrup in the fridge for up to 2 weeks.

ENJOY! If you make this recipe I would love it if you shared the link to this recipe with a friend, left a comment below or tagged me on instagram with a picture @alliannaskitchen
Notes
You can store the syrup in the fridge for up to 2 weeks. 
Keywords: fig cocktail, fall drinks, fall drinks non alcoholic, mocktai, fig drinks, alcohol free drinks
The perfect combination of sweet and tart, this fall drink is my new favorite!