This is the paleo week 15 meal plan. I have received a lot of great feedback so I am going to continue to create them. All of this weeks recipes are paleo and gluten free friendly. If they are AIP and keto friendly it will say so in the description. Feel free to use previous week's meal plans that can be found here.  If you would like to get the complete shopping list be sure to sign up for my newsletter below and I will send you your grocery list weekly. All you have to do is shop!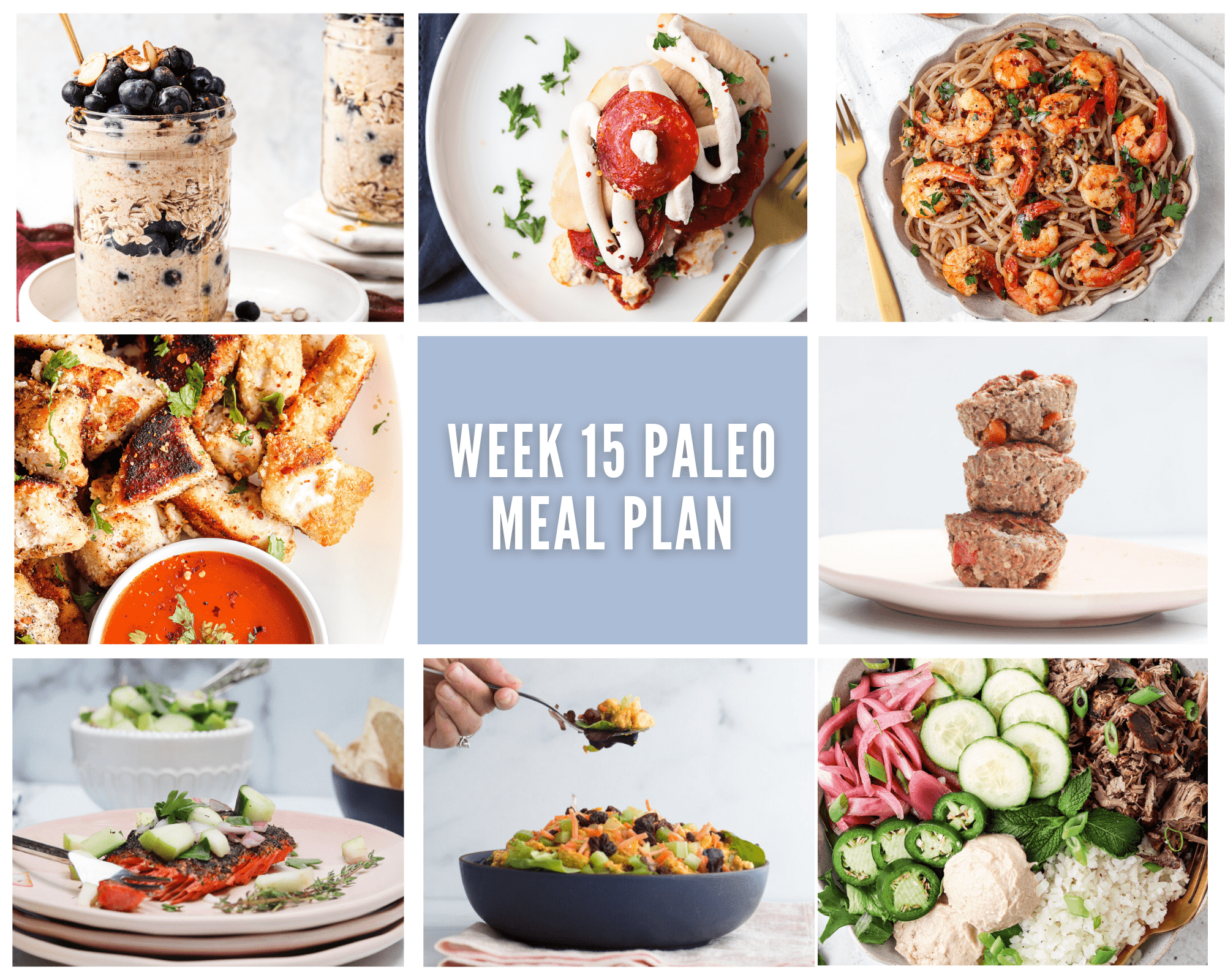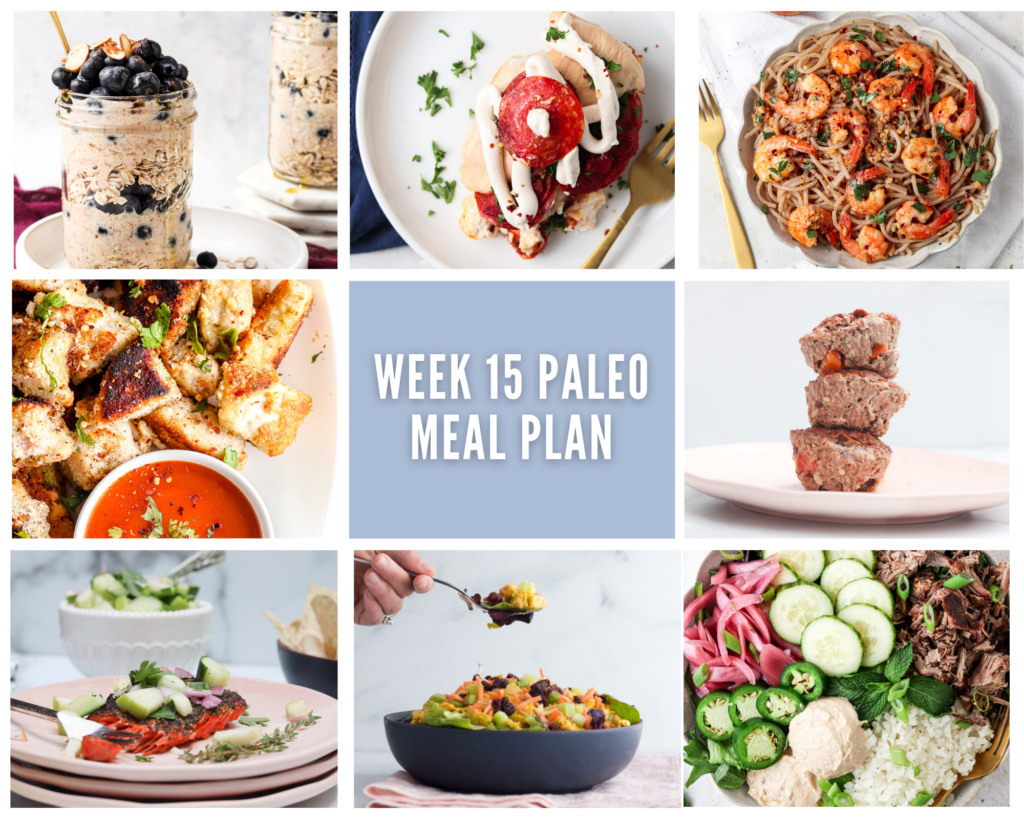 How The Paleo Meal Plan Works:
If meal prepping your food in advance is your thing, I highly suggest getting meal prep containers or containers like these so your meals are ready to eat.
Included in this post are 8 meals, 7 dinners and 1 breakfast. When making the meals for dinner I suggest making an extra portion so you can eat it for lunch. Keep in mind these are an inspiration, so feel free to swap things out. Each recipe contains the meal only, feel free to add a side. We love roasting veggies to go with our meals. If you would like the full complete shopping list that goes with my meal plan, be sure to subscribe to my email list. If you have questions or need assistance, please comment below. If you make one of my recipes I would so grateful if  you left a comment and a star rating review on the recipe in my blog or took a picture and tagged me in it on Instagram @alliannaskitchen
I hope this is helpful as you begin to plan out your week. -Allianna
For Breakfast: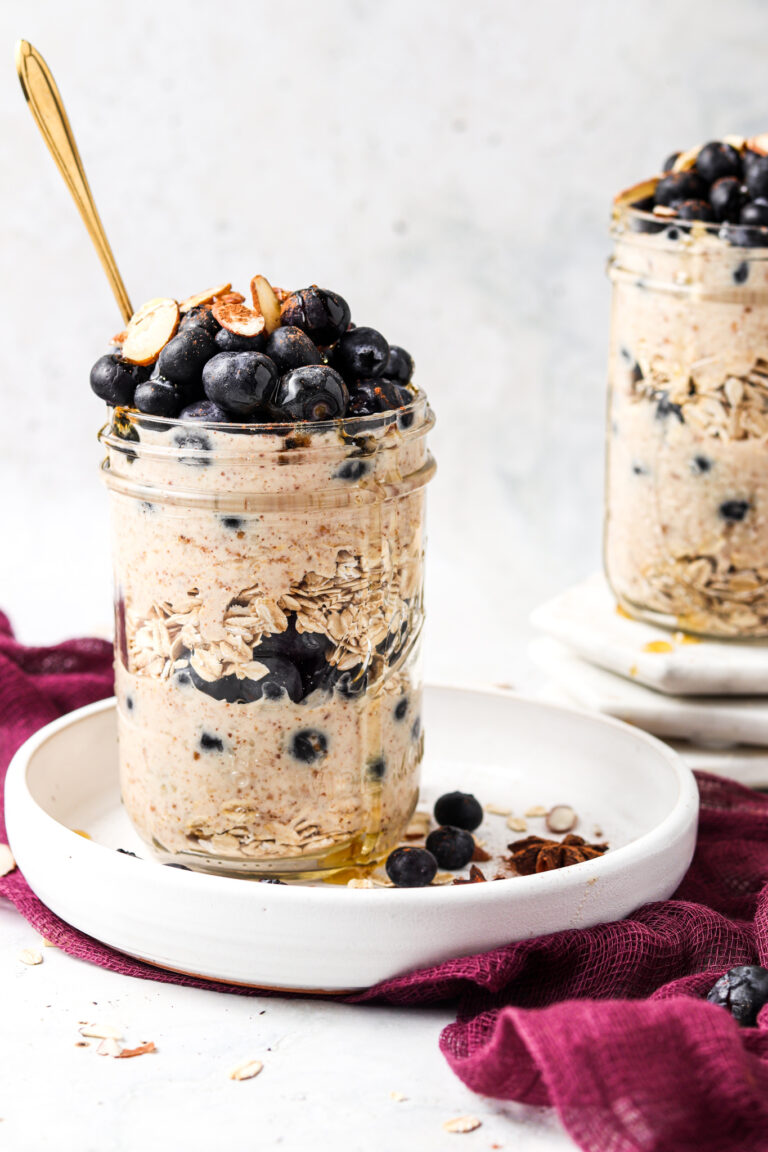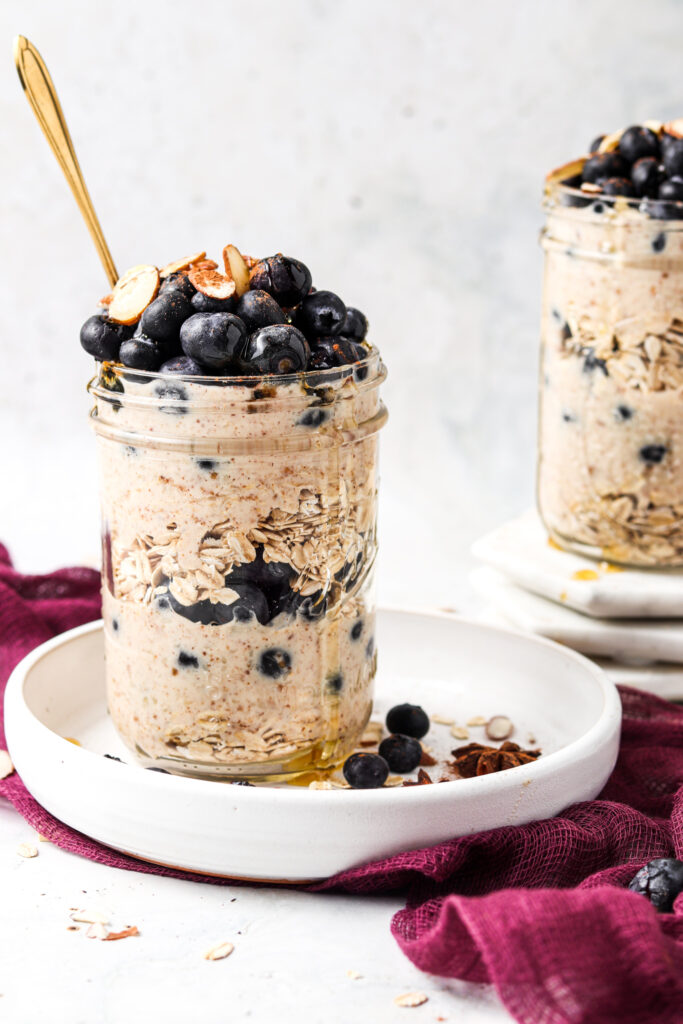 Want to jump start your morning? These blueberry banana overnight oats are dairy free, gluten free, vegan, and oh so delicious! You can even add a scoop or two of protein powder for an extra boost of energy. They only take 15 minutes to prep and can be stored for up to a week, which makes them the perfect grab and go breakfast option for your weekly meal planning.
For Lunch & Dinner: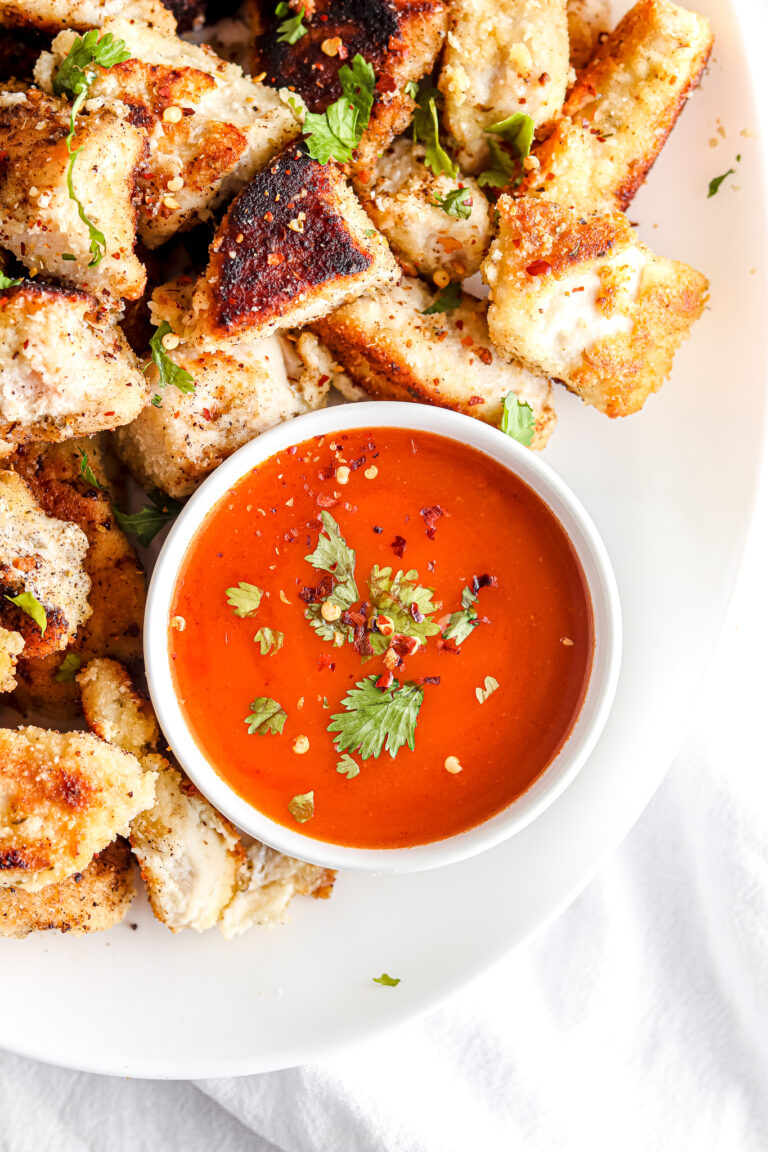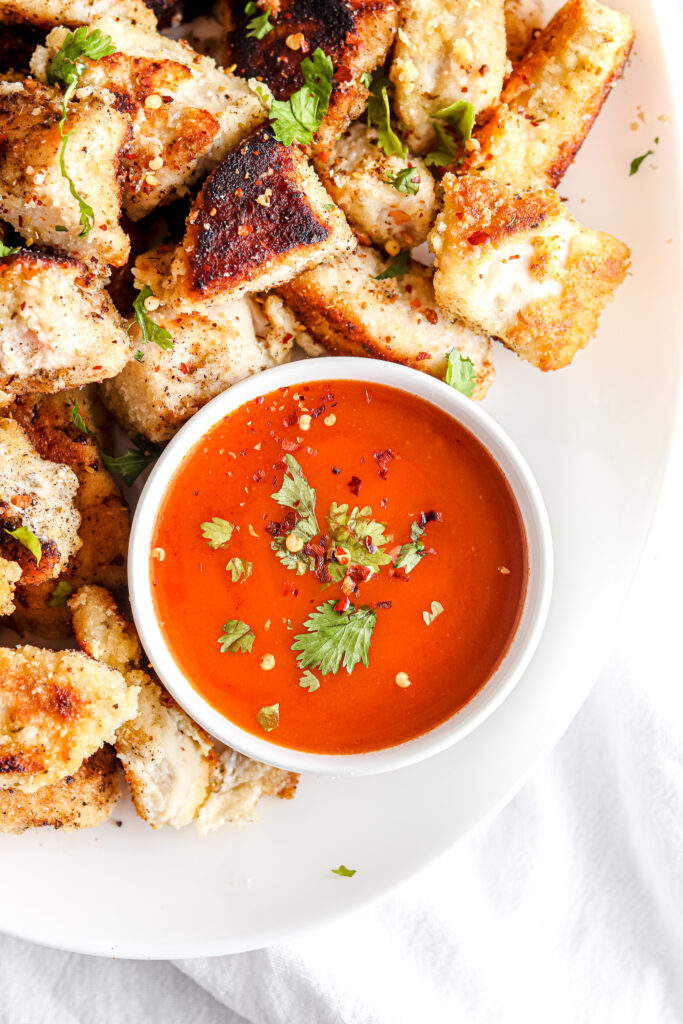 These buffalo chicken nugget bites both a crowd pleaser and no one will even know they are paleo and whole30 compliant.  They can function as both a meal, appetizer, or a snack. The crispy breading is what makes these chicken nuggets, nuggets! With two options for the sauce, a homemade one and a store bought compliant buffalo sauce, these nuggets are a no brainer for any occasion.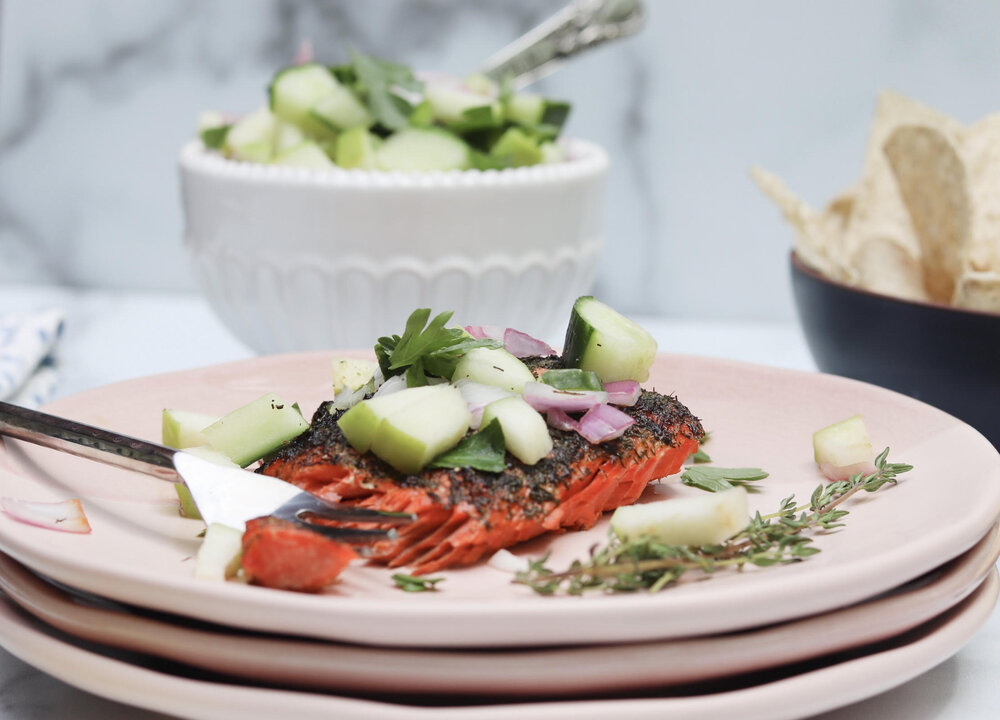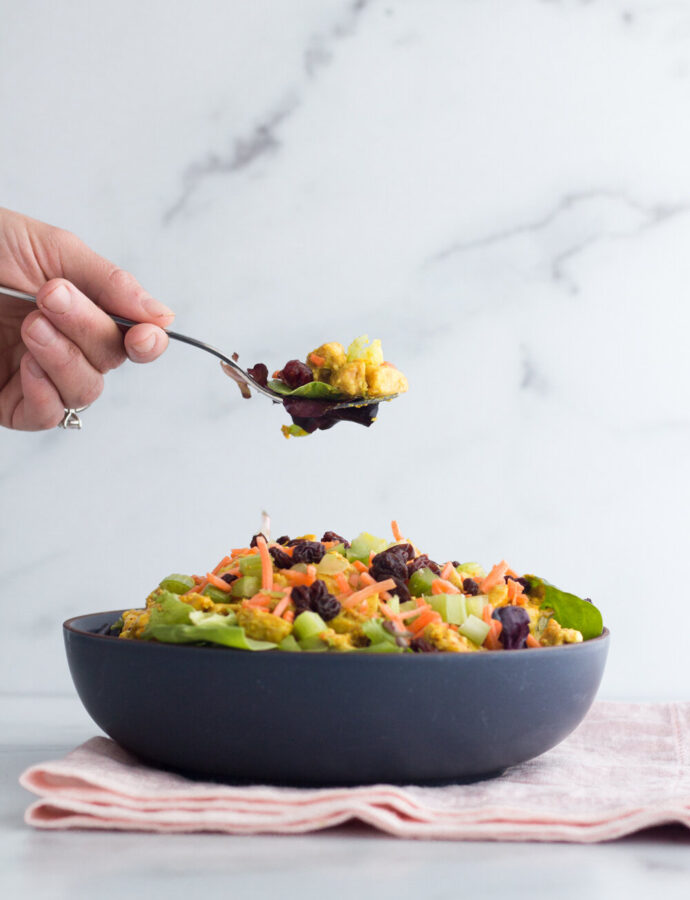 This paleo curry chicken salad makes for the most perfect lunch. This dish is creamy, savory and yet sweet with the raisins to it off. We love making this chicken salad on a warm summer day for lunch. It goes great with gluten free bread and fresh vegetables. This recipe is naturally paleo and Whole30 friendly, it can be made keto friendly with one slight modification.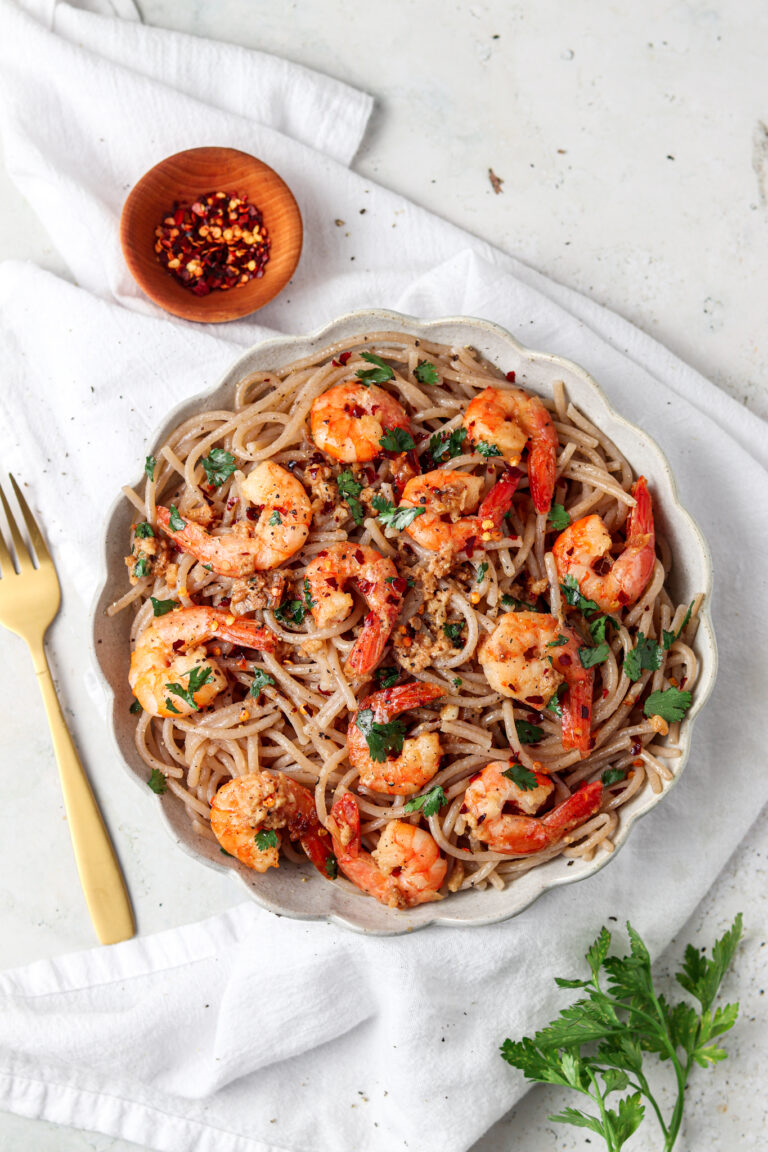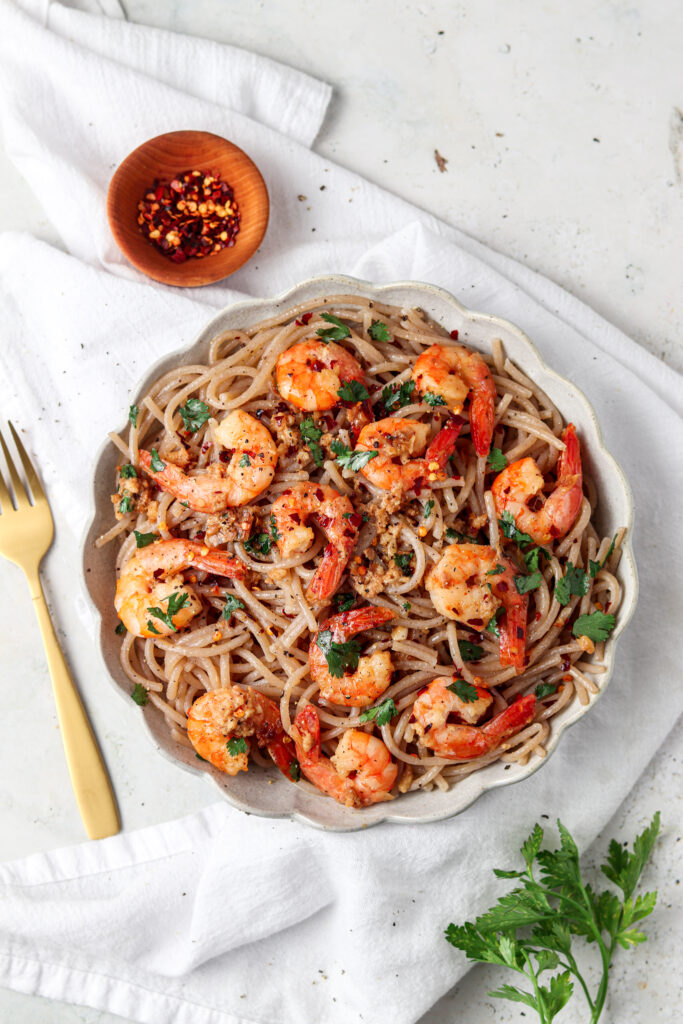 This gluten free shrimp scampi is everything shrimp scampi should be: simple, garlic-y, buttery, zesty, and full of flavor. In this recipe, I include multiple pasta options which makes it paleo, keto, AIP, and Whole30 friendly. This crowd pleasing recipe is quick, easy and clean. It be on the dinner table within 15 minutes.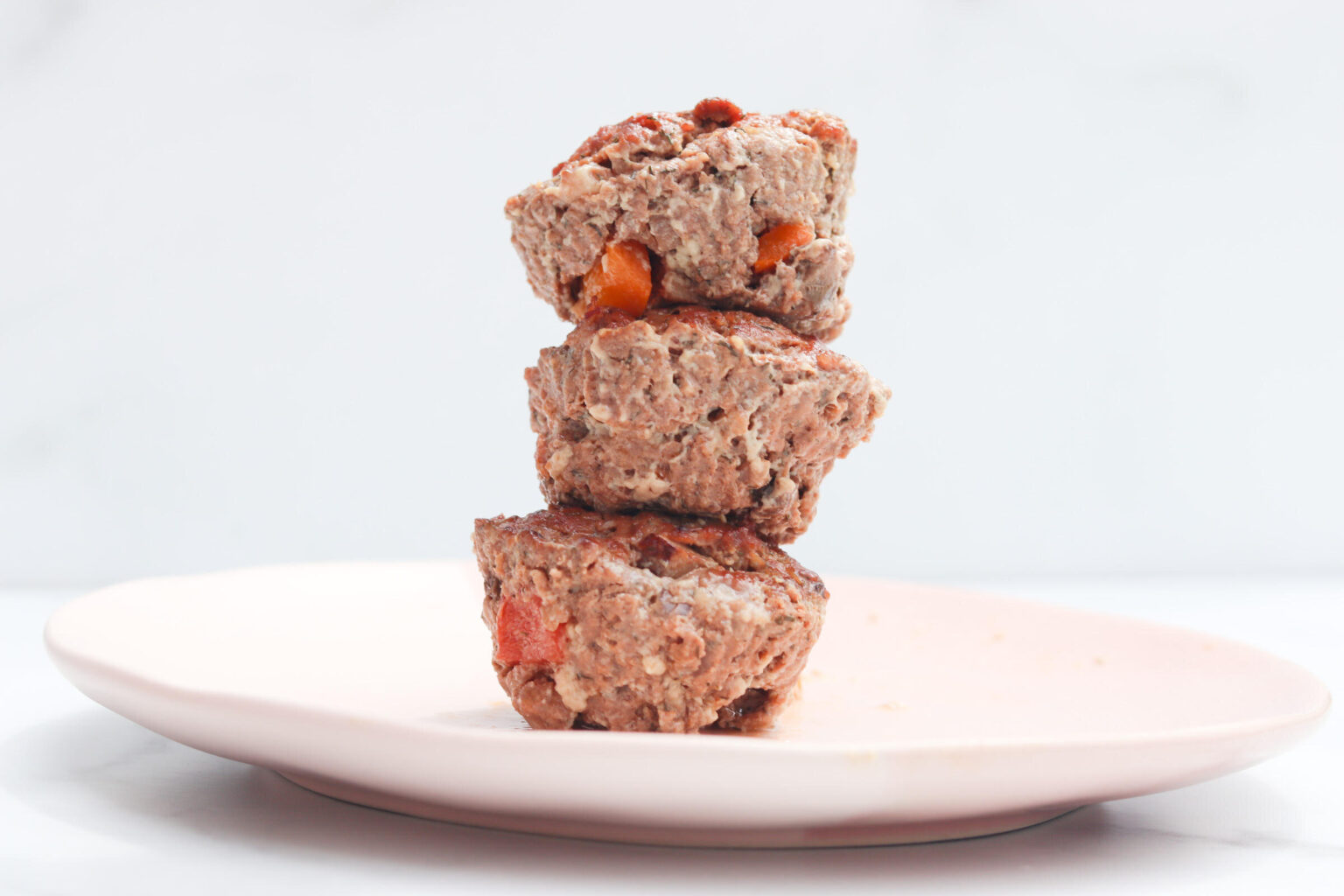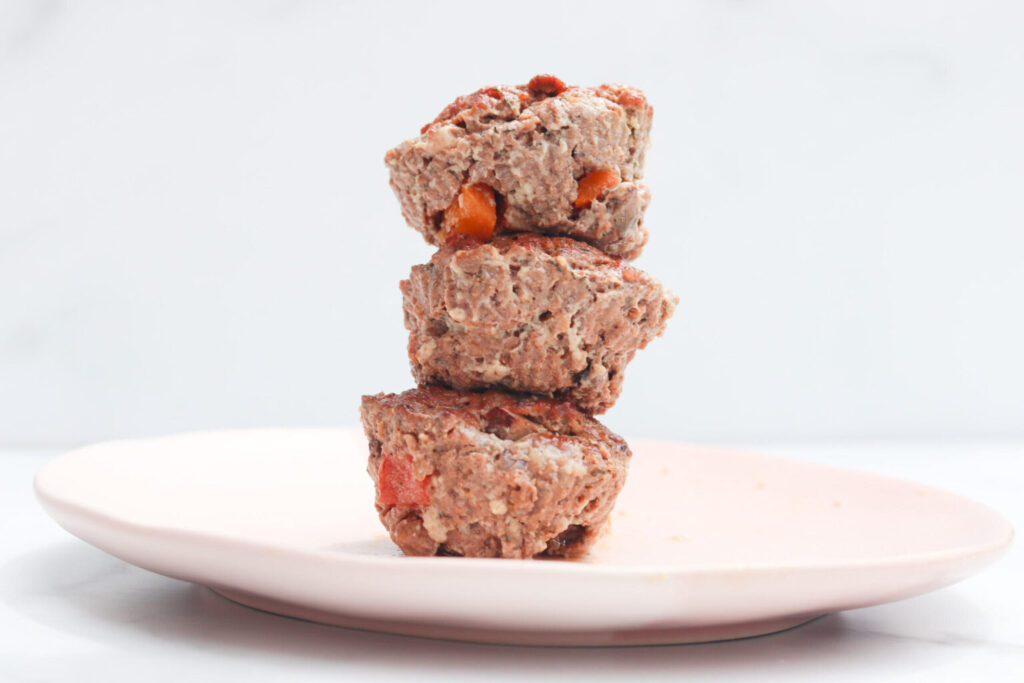 This recipe is dedicated to those of you that are picky eaters or have picky kids! If I had a dollar for every time I heard, "my kids are picky eaters," I would be able to buy unlimited lululemon pants. These meatloaf muffins are the perfect meal for both adults and kids! They are loaded with veggies and the honey mustard and ketchup add the perfect amount of sweetness. Kids love them!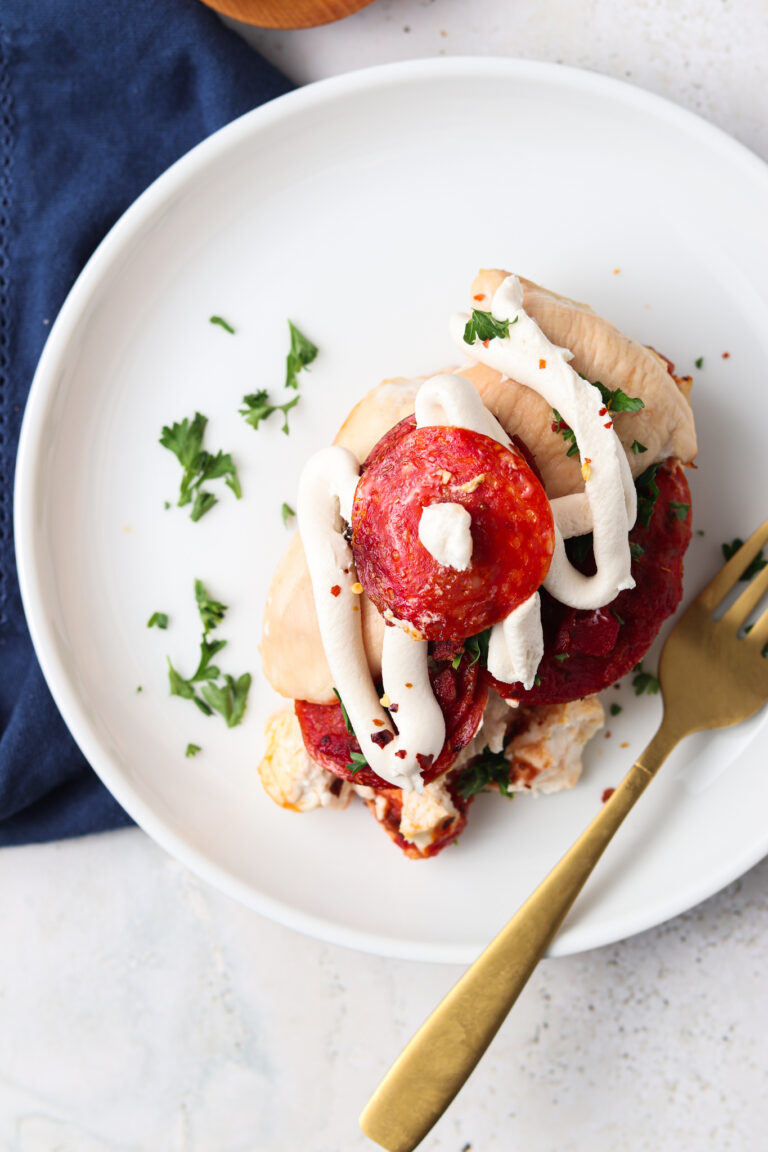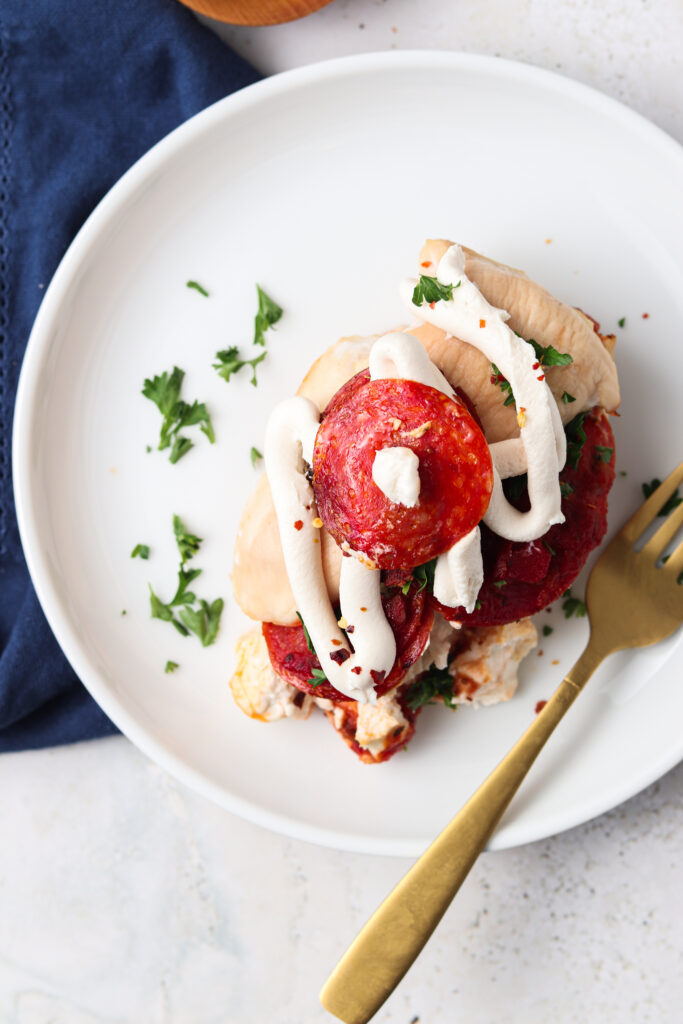 Pepperoni Pizza Chicken
This paleo and whole30 pizza chicken has become a staple in my meal rotation for my personal chef clients. The almond cream combined with the turkey pepperoni makes this dish oh so delicious. This recipe includes two different options for the almond cream. The first being the store bought easy option and the second including how to make your own. This recipe isn't just for adults, it is super kid friendly too! With the prep time only taking 15 minutes, it is the perfect weeknight dinner option.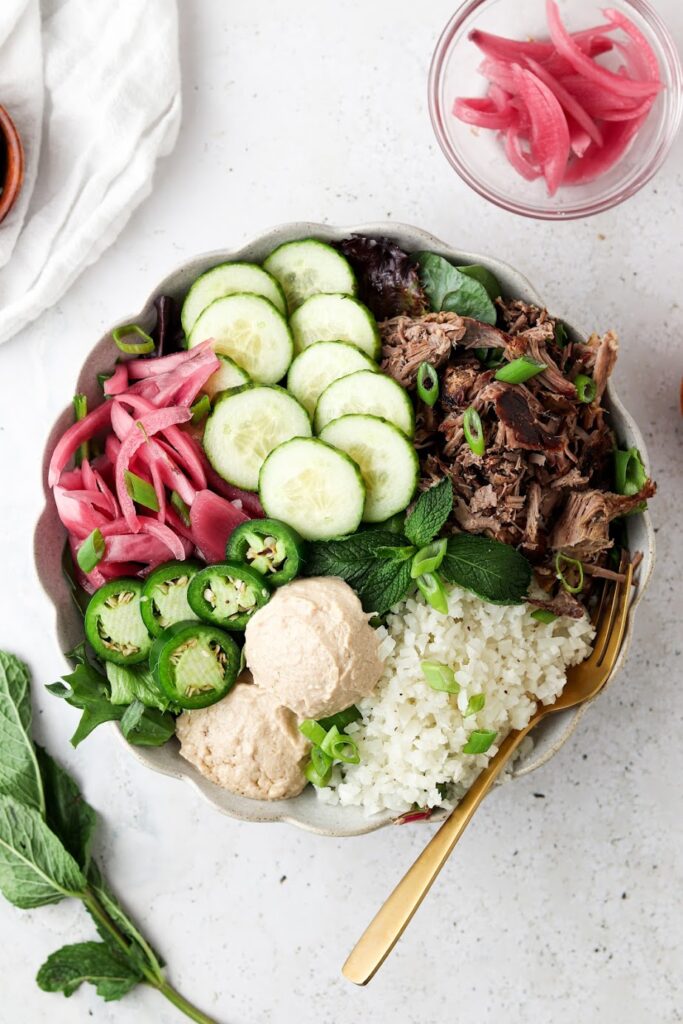 These shredded lamb power bowls make for a great lunch! They are loaded with vegetables and full of flavor. This recipe was inspired by one of my favorite salad places, Cava. This recipe is naturally Paleo, Whole30, and Keto friendly with an AIP option.