These Healthy Jello shapes are perfect for Easter! Kids (and my husband) love them. They are super easy to make and make for a fun little treat. This recipe only requires 15 minutes of hands-on time and 4 hours to set. Plus this homemade treat is good for you!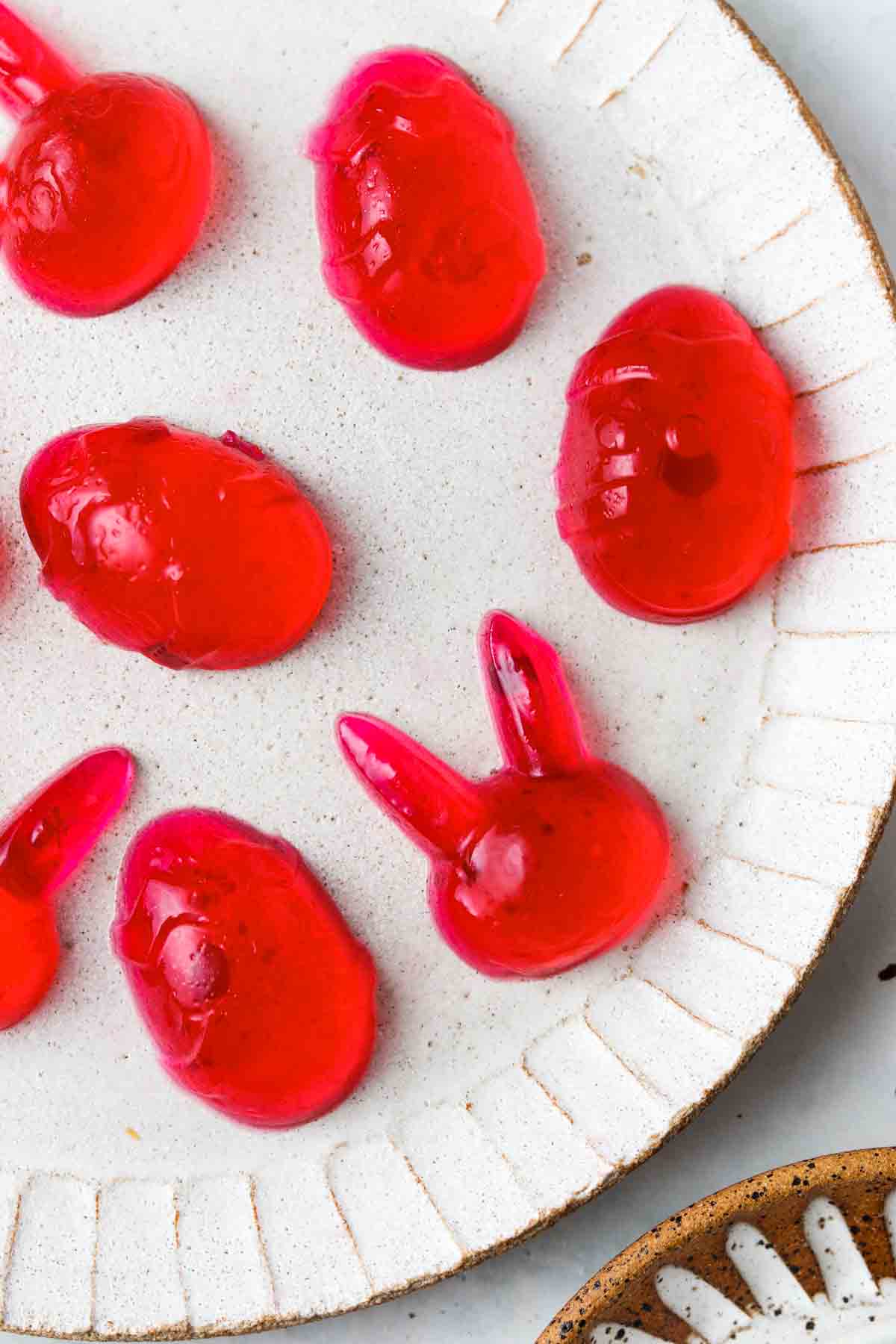 This recipe is not only a staple around the holidays, but I love making fresh homemade jello and having it on hand in the house. It makes for a great easy snack!
Jump to:
Why This Recipe Works
First off, they are super simple to make!

Secondly, this recipe is good for you. Unlike traditional jello, this recipe contains no hidden and processed ingredients. 

This recipe is naturally refined sugar free, paleo, gluten free, AIP, autoimmune protocol friendly, gluten free, soy free, nut free, and dairy free.
If you want to learn more about gelatin, check out my recipe about How To Make A Gelatin Egg.
These homemade jello cut outs are perfect for Easter. I love to make them with my Easter brunch.
With this recipe, you can either use homemade juice like my Carrot Apple Ginger Juice or you can buy store bought. Totally up to you!
You can prepare this recipe beforehand which makes it a great make ahead option for hosting around the Springtime Holidays.
Recipe Ingredients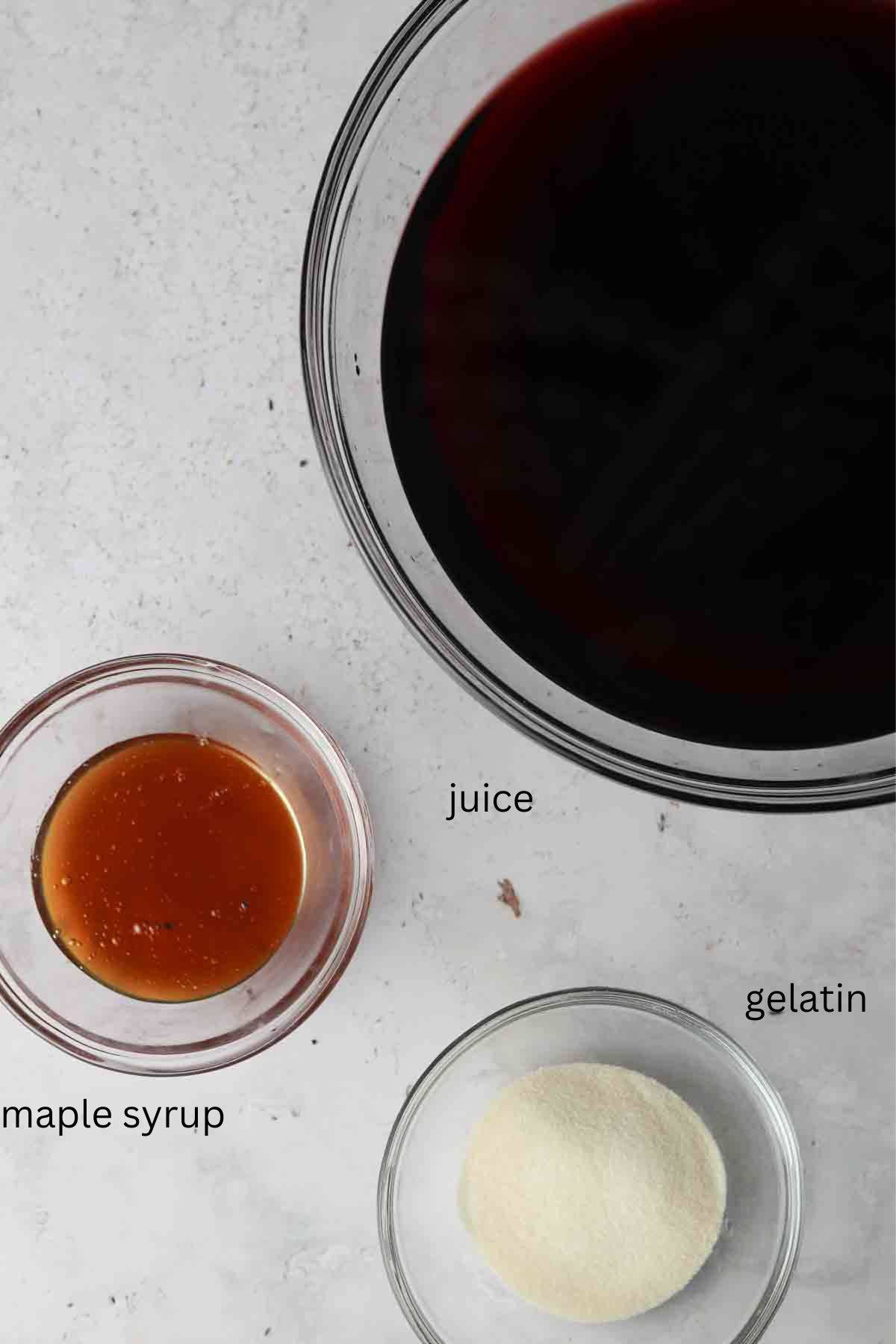 Gelatin-You can buy it in your local health foods store or you can buy it online. I like the Vital Protien brand.
Fruit juice-You can make your own or you can buy store bought. Just make sure it doesn't have any added sugars. 
Honey-This will give these homemade jello shapes a nice sweet flavor without any processed sugars. 
See the full recipe card below with a full list of ingredients and measurements.
Substitutions And Variations
Juice-Any kind of juice will work in this recipe! I love making my own Carrot Apple Ginger Juice to use to make homemade jello.
This recipe has not been tested with any other substitutions or variations. If you replace or add any ingredients, please let us know by leaving a comment below!
Step By Step Instructions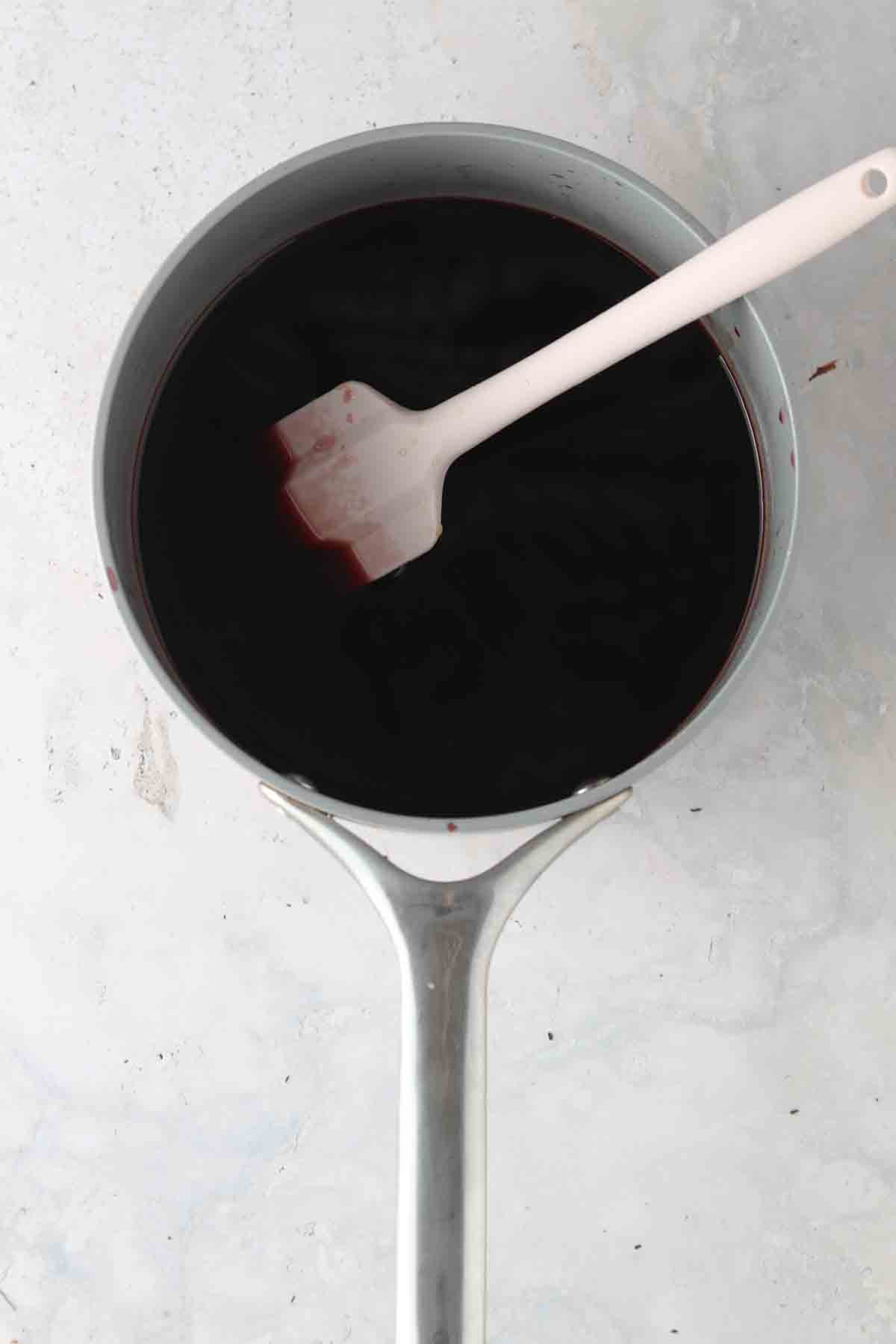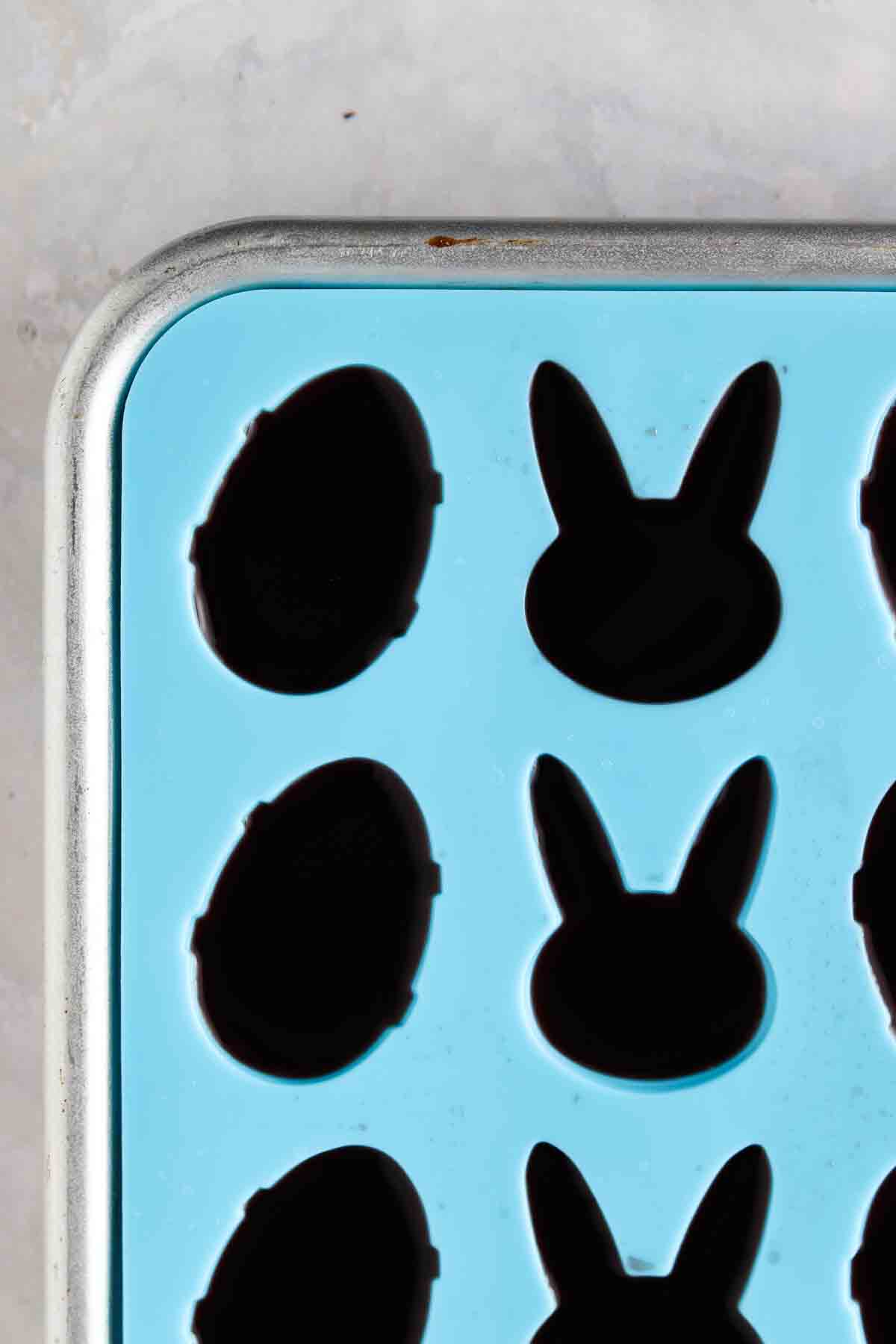 Equipment Needed
Expert Tips
Tip #1: Give your jello enough time to set prior to popping the jello out of the molds.
Tip #2: In order for the jello to form, the jello needs to blossom. For it to blossom the liquid needs to be warm.
Tip #3: If you do not have jello molds, you cam use a casserole dish! However, be sure to spray the dish prior to adding the jello mixture inside.
Other Easter Brunch Recipes To Serve With Jello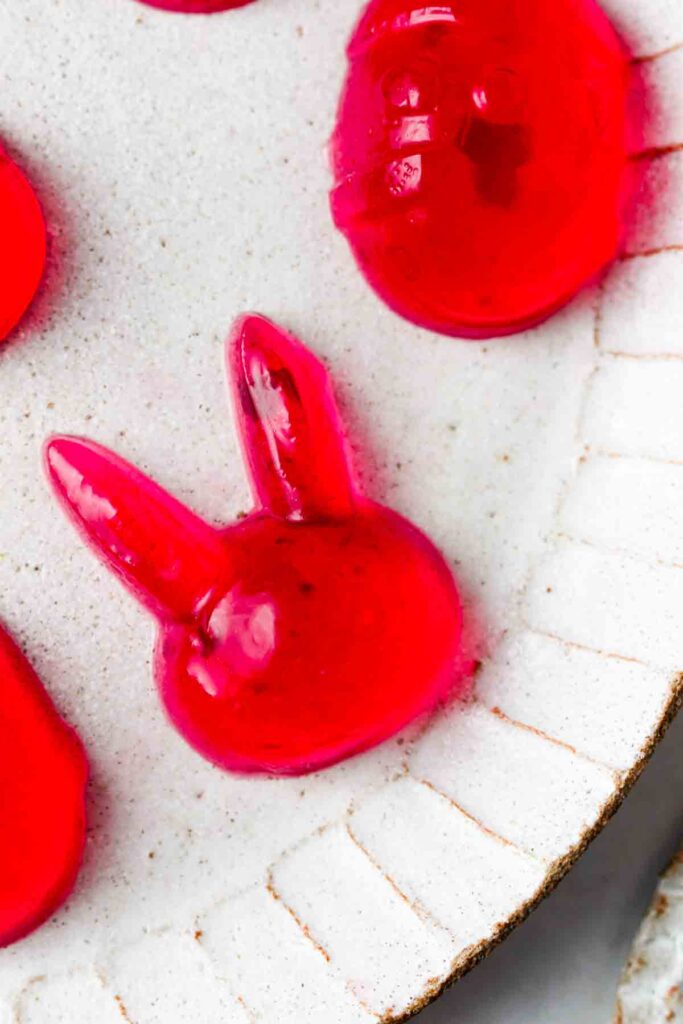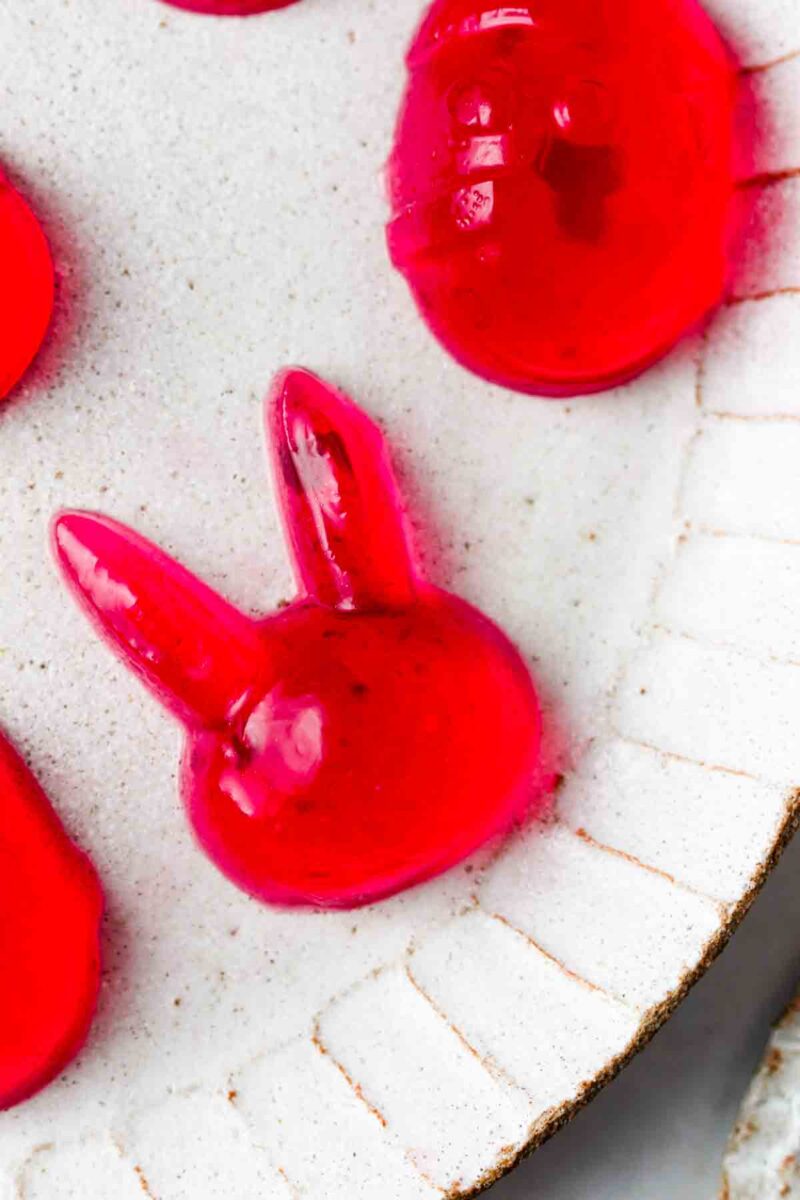 Recipe FAQs
What is the difference between gelatin and collagen peptides?
Gelatin is a form of collagen peptides. It is just broken down into a more useable and small form. Collagen is great for the skin, joints, and your hair! Gelatin is used in a lot of gut healing protocols because of its benefits for the gut too. It helps seal up tight junctions in the gut lining.
What kind of juice should I use?
Any kind of pulp free juice will work in this recipe!
Storage Instructions
You can store homemade jello in the fridge for up to 5 days.
Be sure to store the jello in an air tight container to ensure optimal freshness.
Other Healthy Snacks You Will Love
Do you want to live a healthier lifestyle? Be sure to check out my go-to anti-inflammatory swap guide!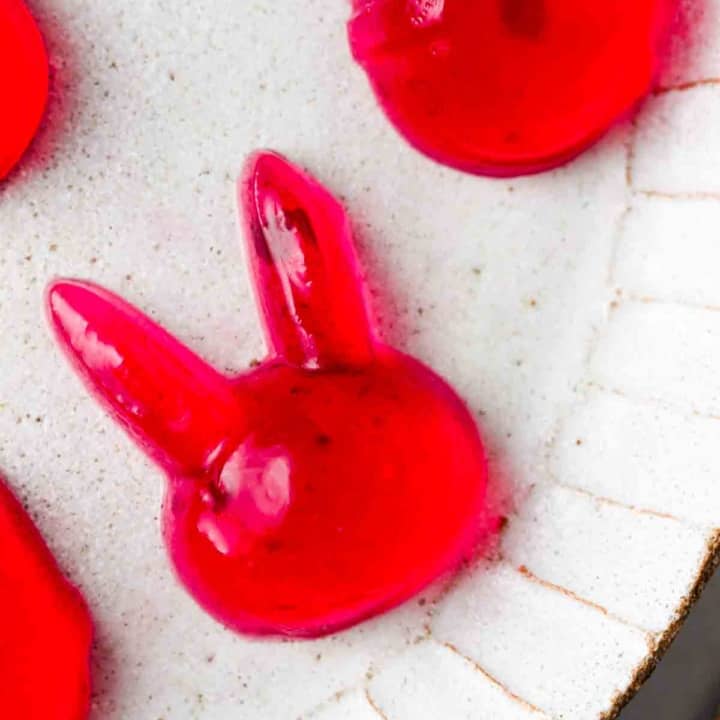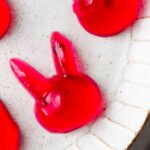 Healthy Jello
71
kcal
Print Recipe
Pin Recipe
Ingredients
4

cups

juice

I like cranberry juice

2

tbsp

unflavored gelatin

1/4

cup

honey

optional for sweetness
Instructions
Add 1 cup of the juice to a bowl and sprinkle in the gelatin while continuously whisking. Now, allow it to sit for 3 minutes to set. Next, pour the remaining liquid into a sauce pan on medium heat and bring to a boil. Remove from the heat and add in the gelatin mixture as well as the optional sweetener. Spray you jello molds with cooking spray oil and wipe the oil throughout the mold. This is important or they will stick! Pour into jello molds and allow to sit for 4 hours.
Notes
Storage: You can store this recipe in the fridge for up to 5 days.
Nutrition: The nutriton in this recipe is an estimate and cannot be guaranteed. 
Servings: This recipe yields approximately 10 servings. 
Tip: If you do not have jello molds, you cam use a casserole dish! However, be sure to spray the dish prior to adding the jello mixture inside. 
Quick & easy fun Jello Easter Egg.
Serving:
1
serving
|
Calories:
71
kcal
|
Carbohydrates:
18
g
|
Protein:
1
g
|
Fat:
1
g
|
Saturated Fat:
1
g
|
Polyunsaturated Fat:
1
g
|
Monounsaturated Fat:
1
g
|
Sodium:
4
mg
|
Potassium:
105
mg
|
Fiber:
1
g
|
Sugar:
17
g
|
Vitamin A:
1
IU
|
Vitamin C:
1
mg
|
Calcium:
8
mg
|
Iron:
1
mg