These homemade Vegan Twix Bars are super simple to make and great for a great healthier candy bar alternative! The yummy dairy free caramel sauce combined with sweet chocolate ganache is oh so delicious. This recipe only takes 20 minutes to prep and freezes so well which means this is a great batch friendly baking treat.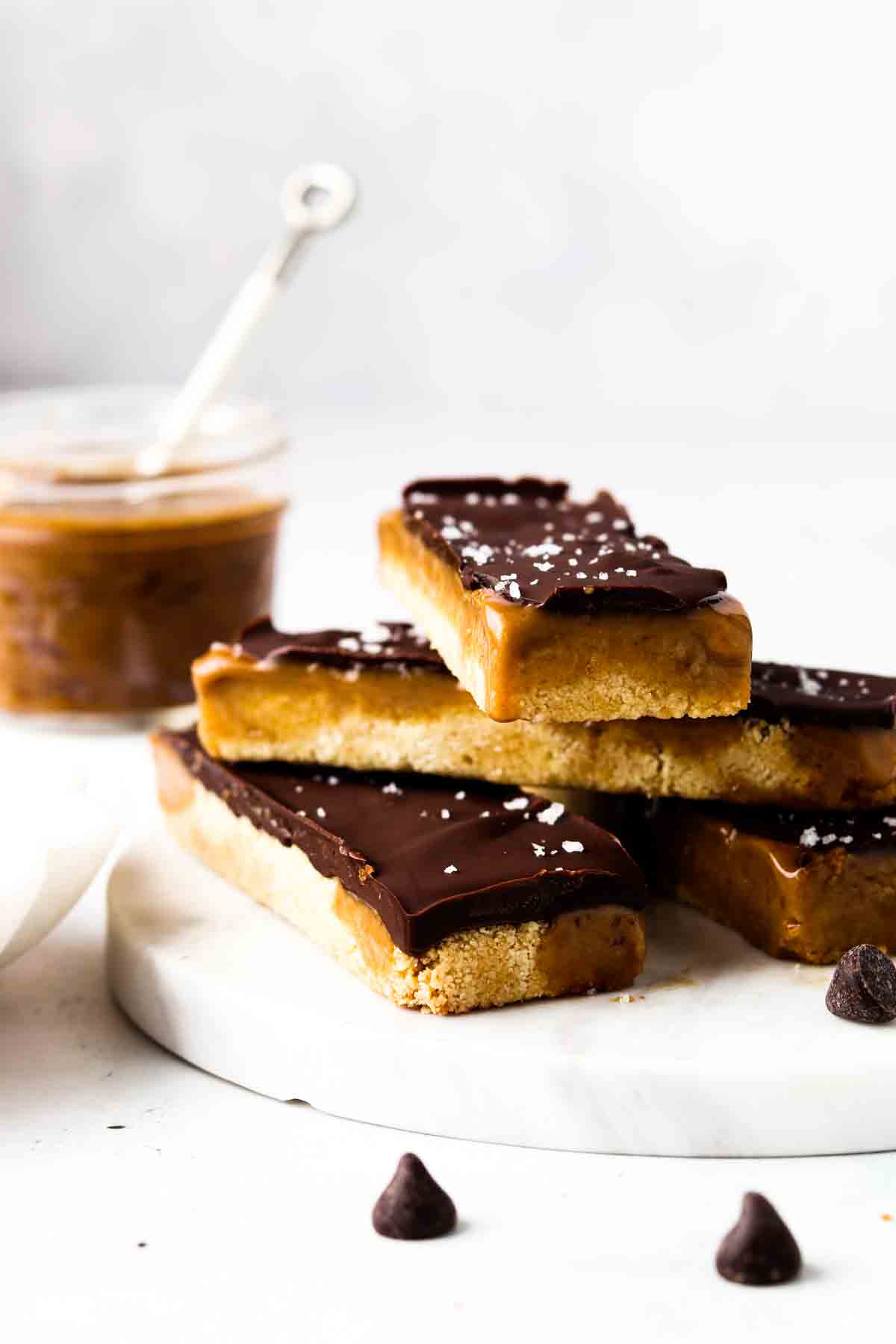 Growing up I was a chocolate lover. Halloween was my favorite holiday and I always went right for the Twix Bars! When I found out I had celiac disease and a dairy allergy I thought I would have to go without my favorite candy bar-boy was I wrong! After multiple experiments in the kitchen I stumbled upon this recipe and let me tell you, these homemade candy bars will not disappoint!
Jump to:
Why This Recipe Works
First off, my husband (who still sometimes eats regular candy) says they taste like the real thing.
Secondly, they freeze so well. If you are like me you probably like to keep a few desserts on hand in the house so you never run out. I have a nice little stash of these homemade candy bars in my freezer.
I love making these bars for date night of a Valentine's Day treat!
This recipe was inspired by my other favorite candy bar, Vegan Reeces.
If you want my dessert recipes ready to eat and delivered right to your door, check out my paleo meal prep company!
Lastly, the homemade shortbread combined with the dairy free chocolate ganache and homemade caramel is super simple to make, yet such an elegant homemade dessert!
Ingredients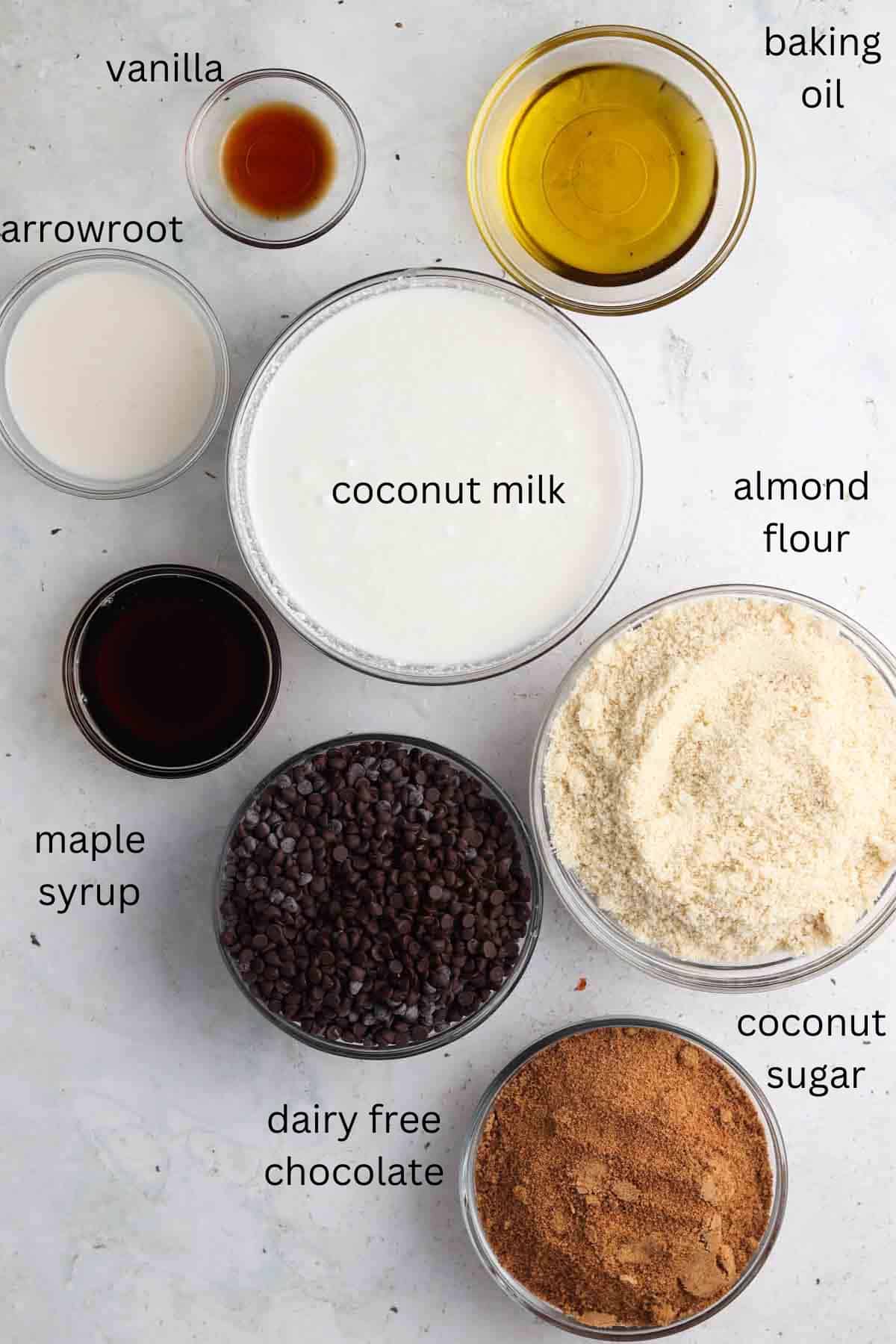 Gluten free shortbread crust:
Almond flour- This is the base of the shortbread crust.
Maple syrup- To help hold everything together. 
Vanilla-For flavor.
Coconut oil-To make it soft. 
Sea salt-For flavor.
Coconut sugar-Maple sugar will also work.
Coconut milk- Or almond milk.
Arrowroot powder- To thicken the sauce. 
Dairy free chocolate-I like Hu or Enjoy Life brand.
Coconut milk-I like the canned coconut milk from Trader Joe's.
The exact measurements for these ingredients can be found in the recipe card below.
Substitutions & Variations
Maple syrup-The maple syrup in the shortbread crust can be substituted for honey. Just note that honey is not as rich and will not be as sweet.
Coconut milk-The coconut milk can be substituted with almond milk.
This recipe has not been tested with other substitutions or variations. If you replace or add any ingredients, please let us know how it turned out in the comments below!
Step By Step Instructions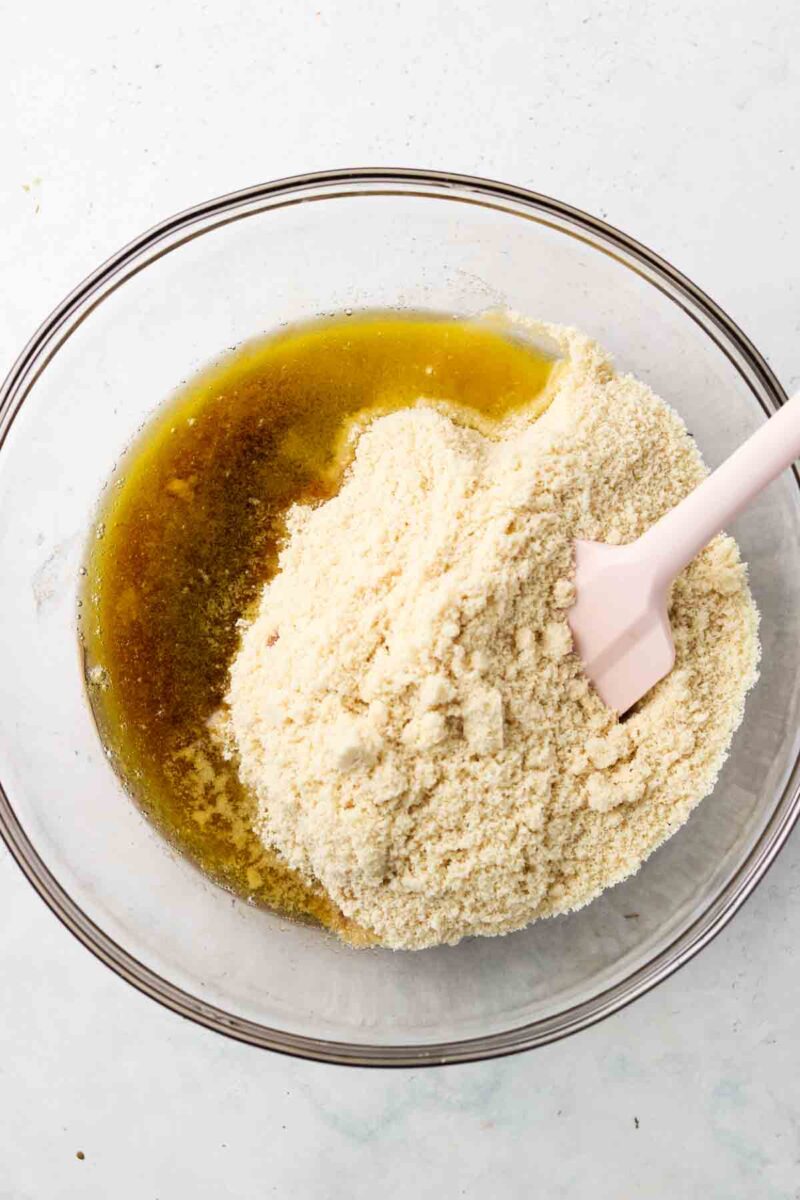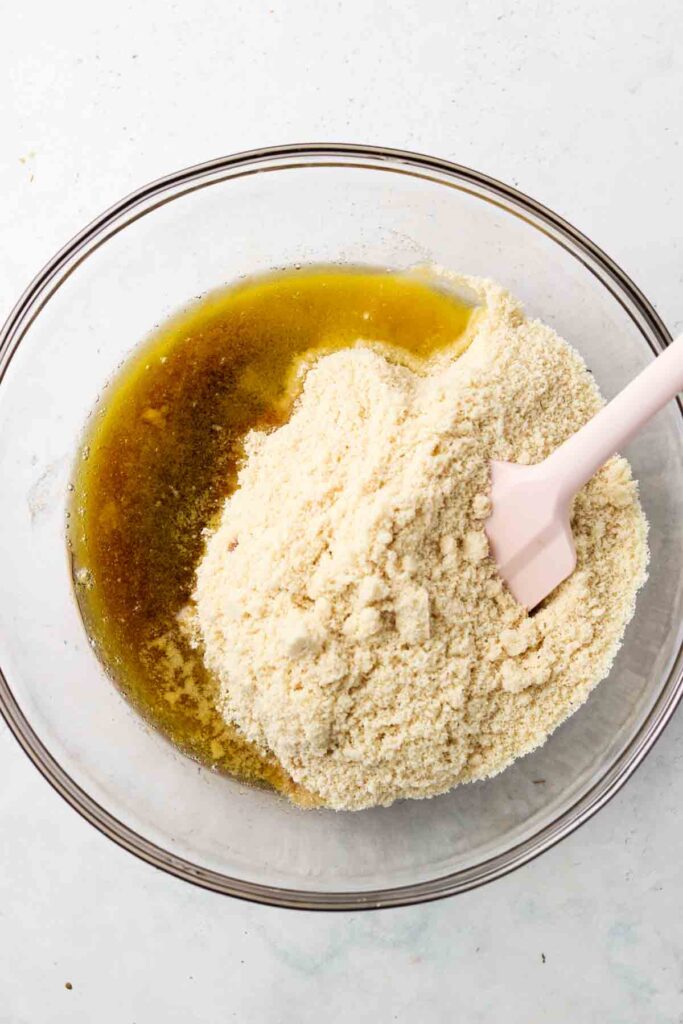 Equitment
Recipe Tips & Tricks
Tip #1: Fully allow the shortbread to cool prior to pouring the caramel sauce on top. Once you pour the caramel sauce you will need to fully allow it to cool prior to adding the chocolate.
Tip #2: This recipe needs to fully set prior to serving. I like to put the molds or the pyrex in the freezer to firm them up faster.
Recipe FAQs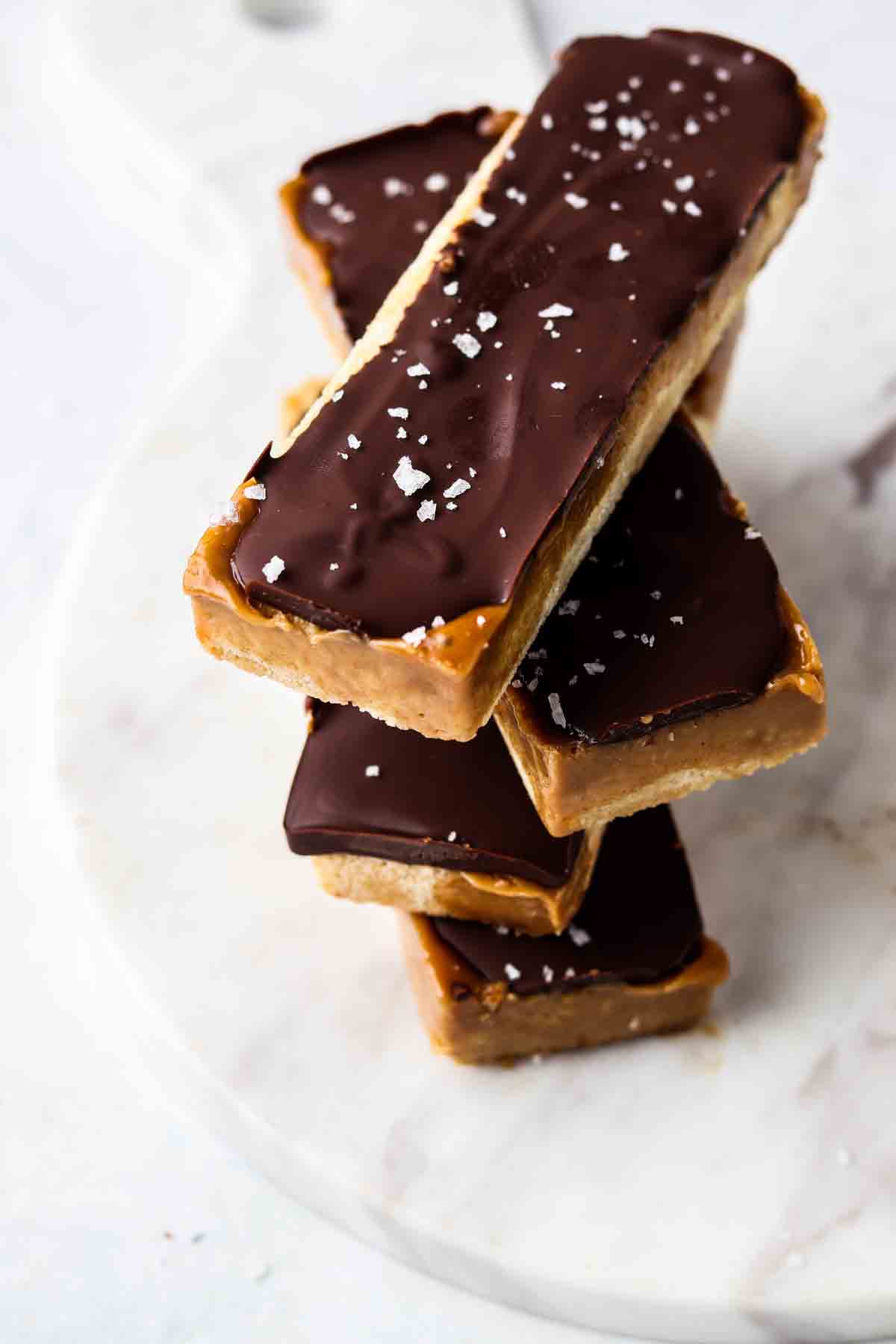 Storage Instructions
This recipe can last in the fridge for up to 5 days in an air tight glass container.
These homemade candy bars are also freezer friendly which means you can keep them in an air tight container in the freezer for up to one month.
Other Vegan Chocolate Recipes You Will Love
Do you want to learn more about anti-inflammatory eating? Download my FREE anti-inflammatory guide below to learn all about my favorite swaps.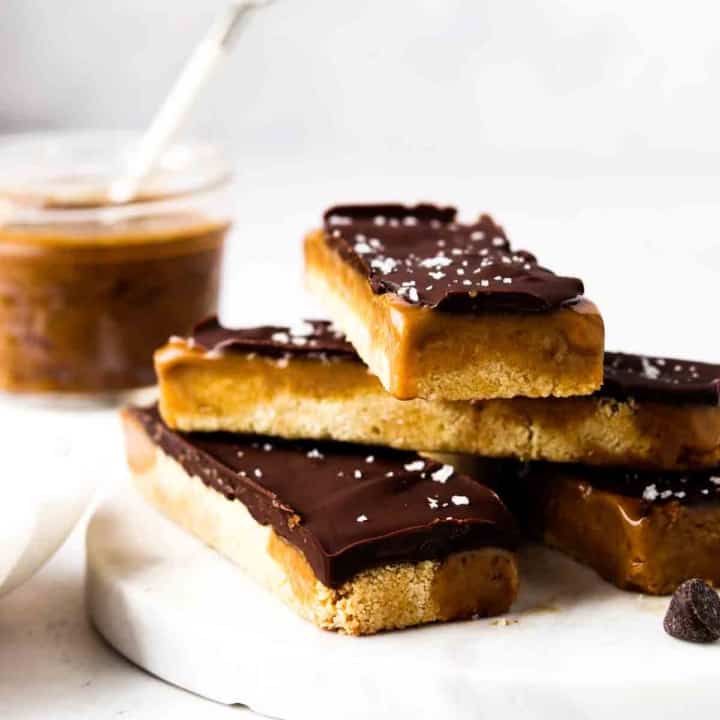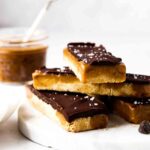 Vegan Twix Bars
743
kcal
Print Recipe
Pin Recipe
Equipment
8 by 8 baking casserole dish

or something with the same area.
Instructions
First, preheat the oven to 350 and place the shortbread ingredients in a bowl and mix. Either line ab 8 by 8 casserole dish with wax paper or use bar molds (notes above on this) Divide up the shortbread into the bar molds or spread evenly in the casserole dish and bake for 10 minutes.. Place all ingredients for the caramel sauce in a sauce pan and bring to a boil on medium heat-once it comes to a boil, turn down to simmer while constantly whisking. After 5 minutes is up, turn off the heat.

Allow the shortbread to cool for 10 minutes, then pour the caramel sauce on top. Now place in the freezer for 30 minutes. Once the 25 minute mark approaches, make the ganache sauce. Add the milk to the stove top in a sauce pan and bring to a boil, once it is boiling remove from the head and add in the chocolate-whisk until smooth. The chocolate should be smooth at this point.

Now pour the chocolate on top of the caramel layer and place the twix bars back in the freezer for at least 5 hours. Then cut into bars. Store in the fridge.

If you enjoyed this recipe it would mean the world to me if you rated it and left a comment below. It helps others find it on google.xoxo-Allianna
Notes
Storage: You can store this recipe in the fridge for up to 5 days or in the freezer for up to 1 month.  Nutrition: The nutrition on this recipe is an estimate and not guaranteed. It is based off of 8 candy bars.  Servings: This recipe estimates to yield at least 8 candy bars. 
Quick, easy, delicious, dairy free & gluten free twix bars.
Serving:
1
bar
|
Calories:
743
kcal
|
Carbohydrates:
78
g
|
Protein:
9
g
|
Fat:
51
g
|
Saturated Fat:
32
g
|
Polyunsaturated Fat:
1
g
|
Monounsaturated Fat:
1
g
|
Sodium:
118
mg
|
Potassium:
199
mg
|
Fiber:
5
g
|
Sugar:
54
g
|
Vitamin C:
1
mg
|
Calcium:
137
mg
|
Iron:
7
mg