This is the paleo week 18 meal plan. I have received a lot of great feedback so I am going to continue to create them. All of this weeks recipes are paleo and gluten free friendly. If they are AIP and keto friendly it will say so in the description. Feel free to use previous week's meal plans that can be found here.  If you would like to get the complete shopping list be sure to sign up for my newsletter below and I will send you your grocery list weekly. All you have to do is shop!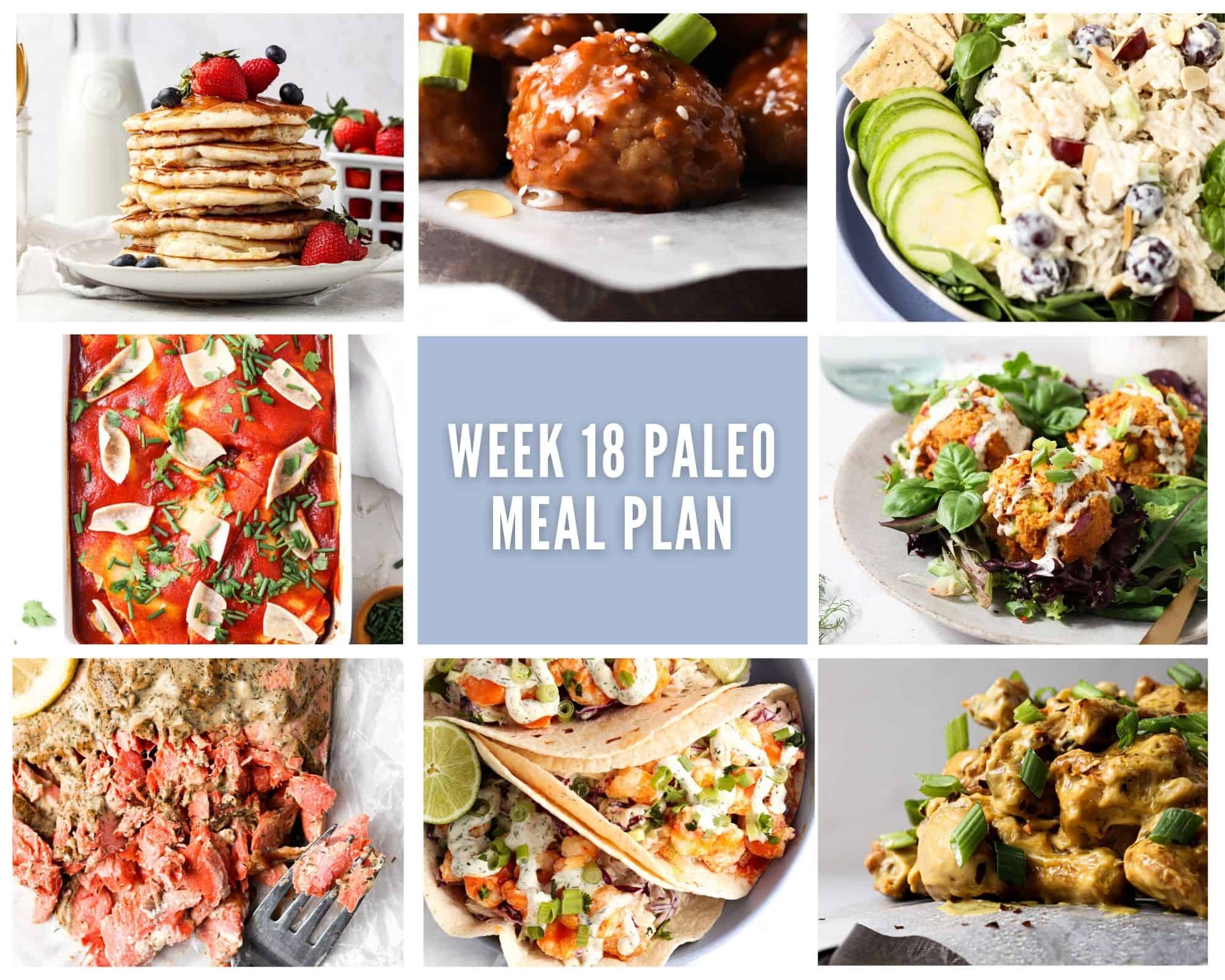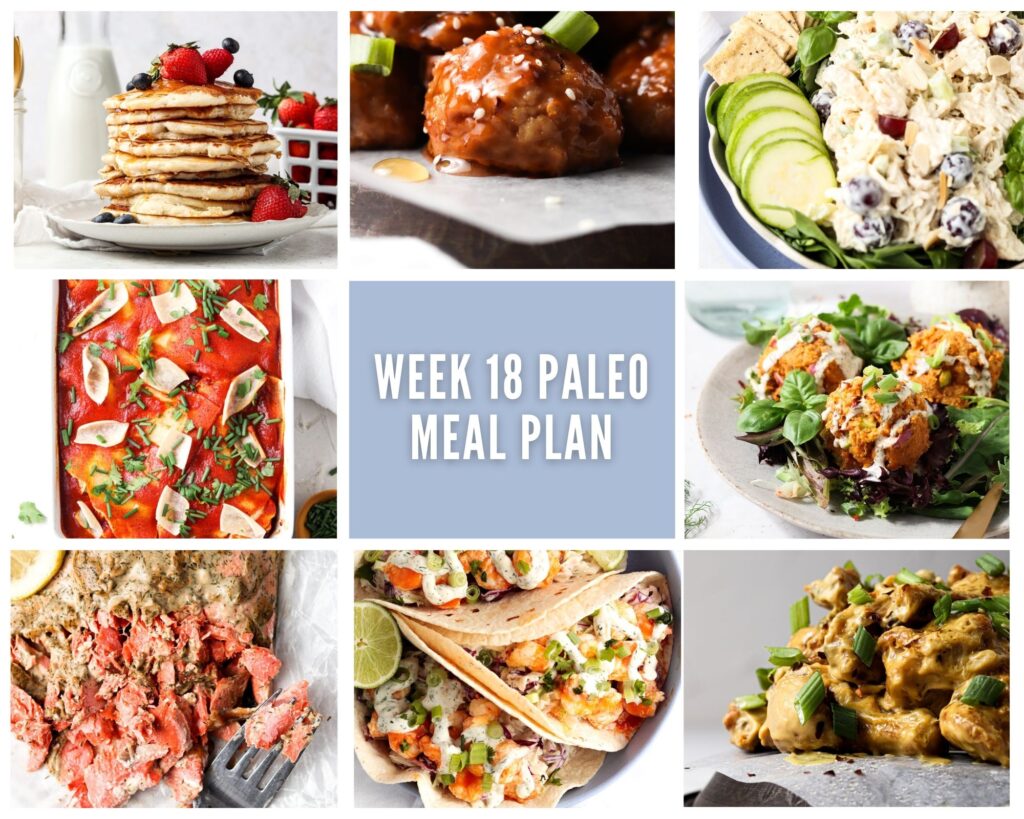 How The Paleo Meal Plan Works:
If meal prepping your food in advance is your thing, I highly suggest getting meal prep containers or containers like these so your meals are ready to eat.
Included in this post are 8 meals, 7 dinners and 1 breakfast. When making the meals for dinner I suggest making an extra portion so you can eat it for lunch. Keep in mind these are an inspiration, so feel free to swap things out. Each recipe contains the meal only, feel free to add a side. We love roasting veggies to go with our meals. If you would like the full complete shopping list that goes with my meal plan, be sure to subscribe to my email list. If you have questions or need assistance, please comment below. If you make one of my recipes I would so grateful if  you left a comment and a star rating review on the recipe in my blog or took a picture and tagged me in it on Instagram @alliannaskitchen
I hope this is helpful as you begin to plan out your week. -Allianna
For Breakfast: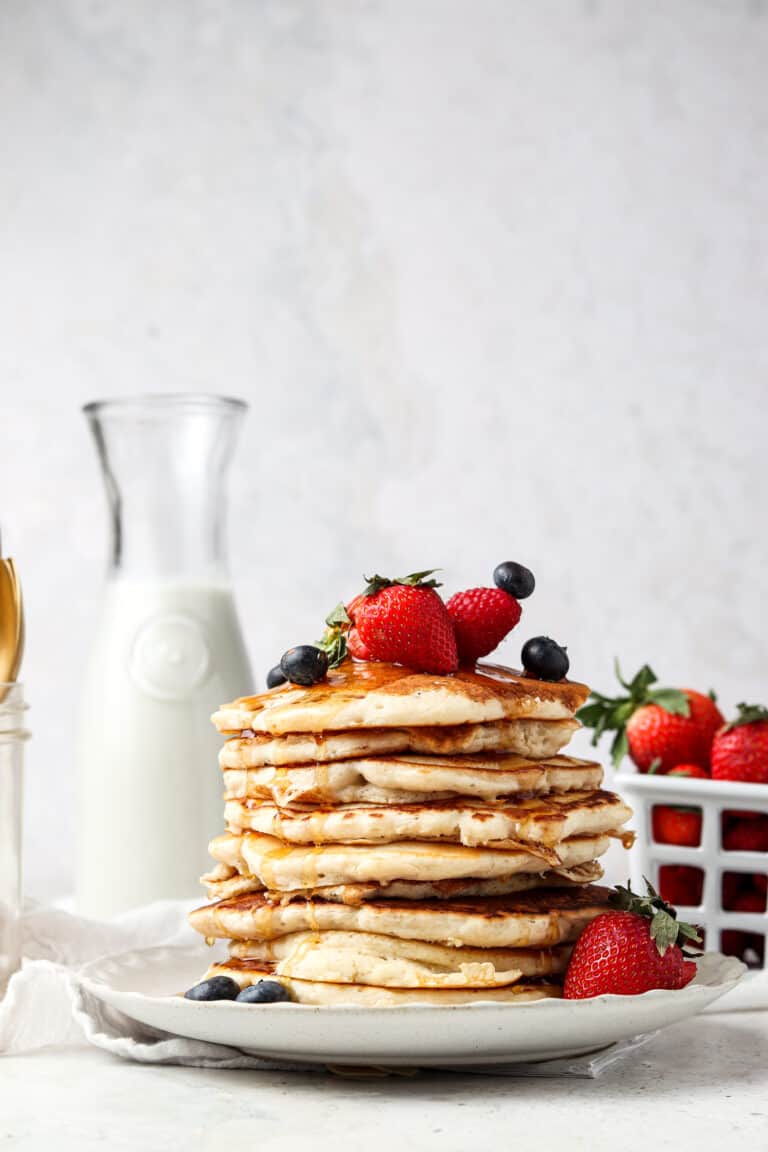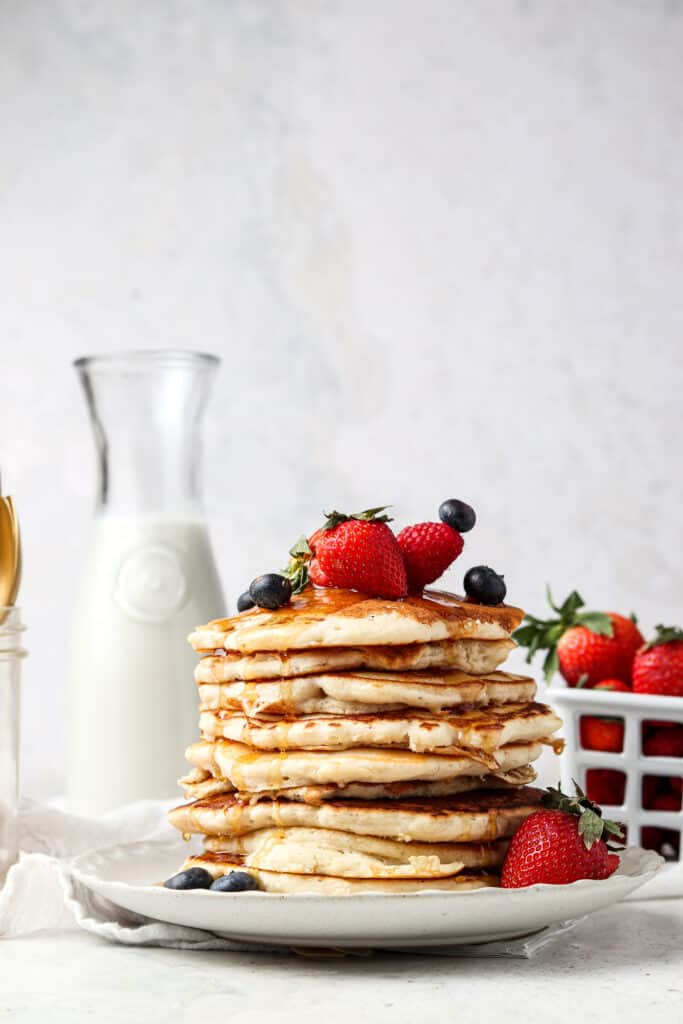 These AIP pancakes are everything pancakes should be: soft and fluffy! The combination of banana with a little bit of maple syrup adds the perfect amount of sweetness. With this recipe only taking 20 minutes to make and prep these AIP pancakes are the perfect weekend treat.
For Lunch & Dinner: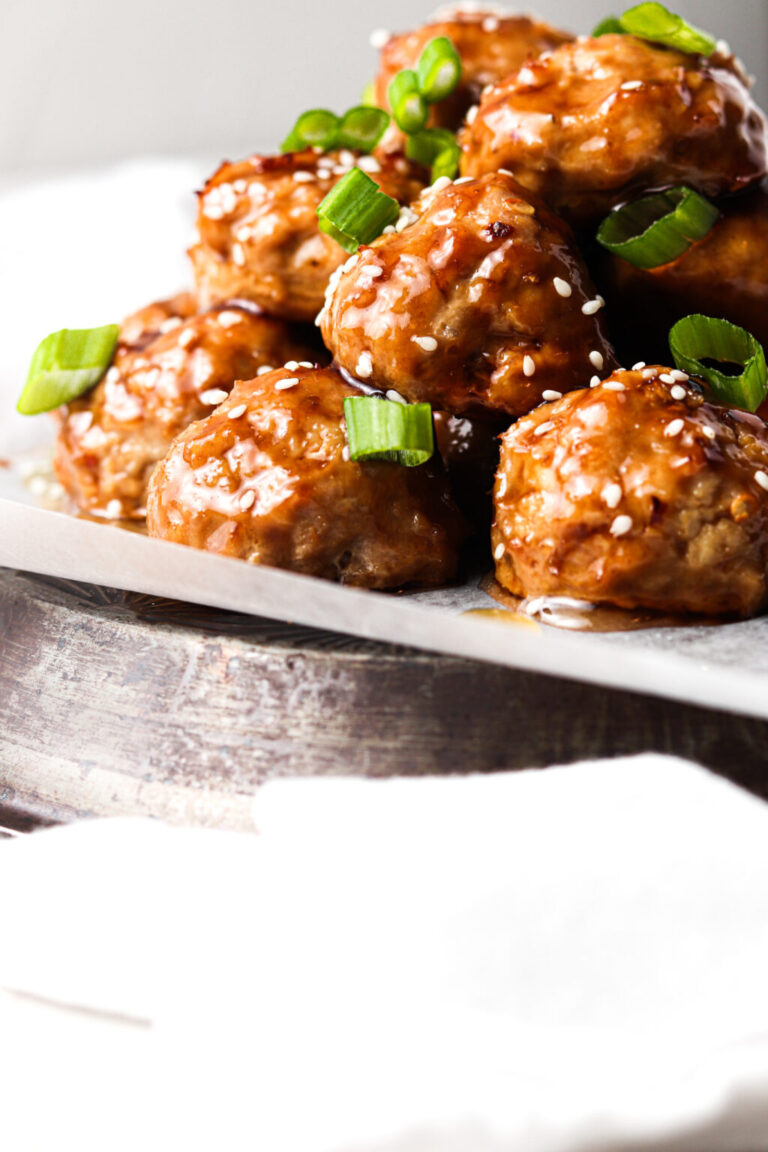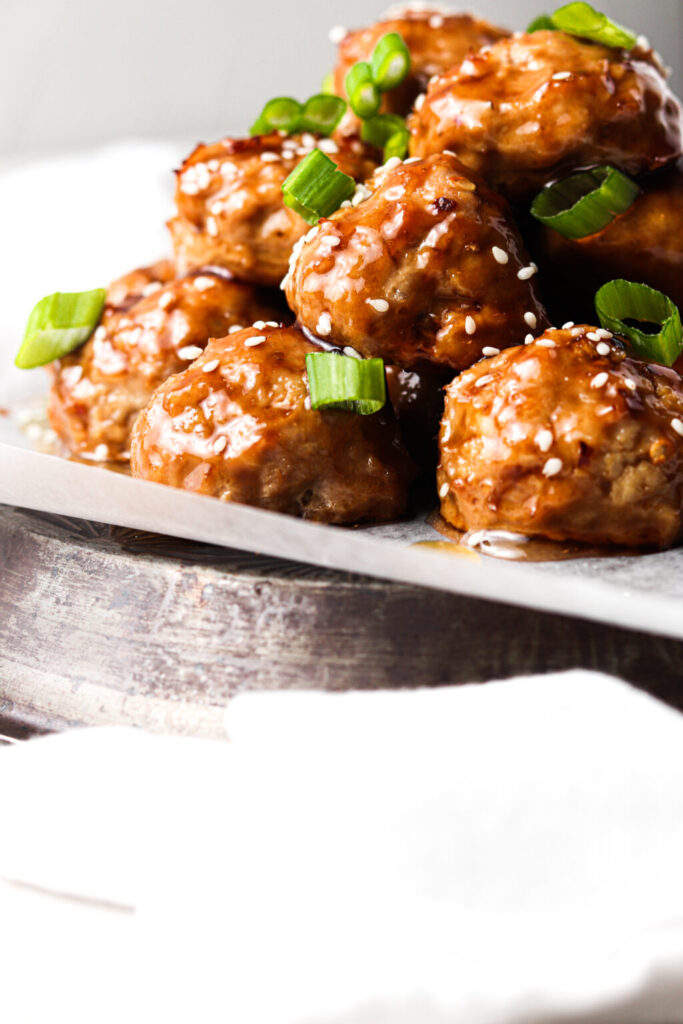 Are you looking for a fun appetizer or an easy dish that will please everyone? These whole30 teriyaki chicken meatballs are exactly what you need!  The salty umami sticky sauce has the perfect kick from the fresh ginger and is loaded with flavor. With this recipe only taking 15 minutes to prep, it is a no brainer for all of your meal prep and hosting needs.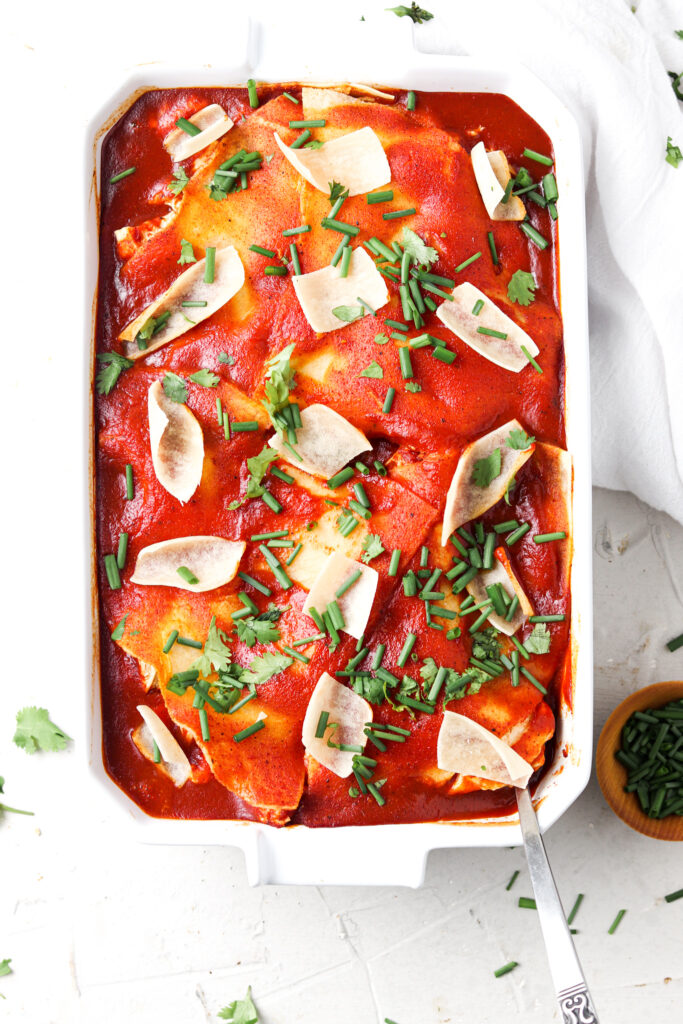 Looking for an easy weeknight dinner that's full of flavor and only takes minutes to prep? This paleo Mexican chicken lasagna is dairy free, gluten free, and always a crowd pleaser! You can even add all your favorite toppings like guacamole, cilantro, and more. With this lasagna only taking 15 minutes to prep and 4 ingredients total, it's a delicious and healthy option that's perfect for even the busiest weeknights.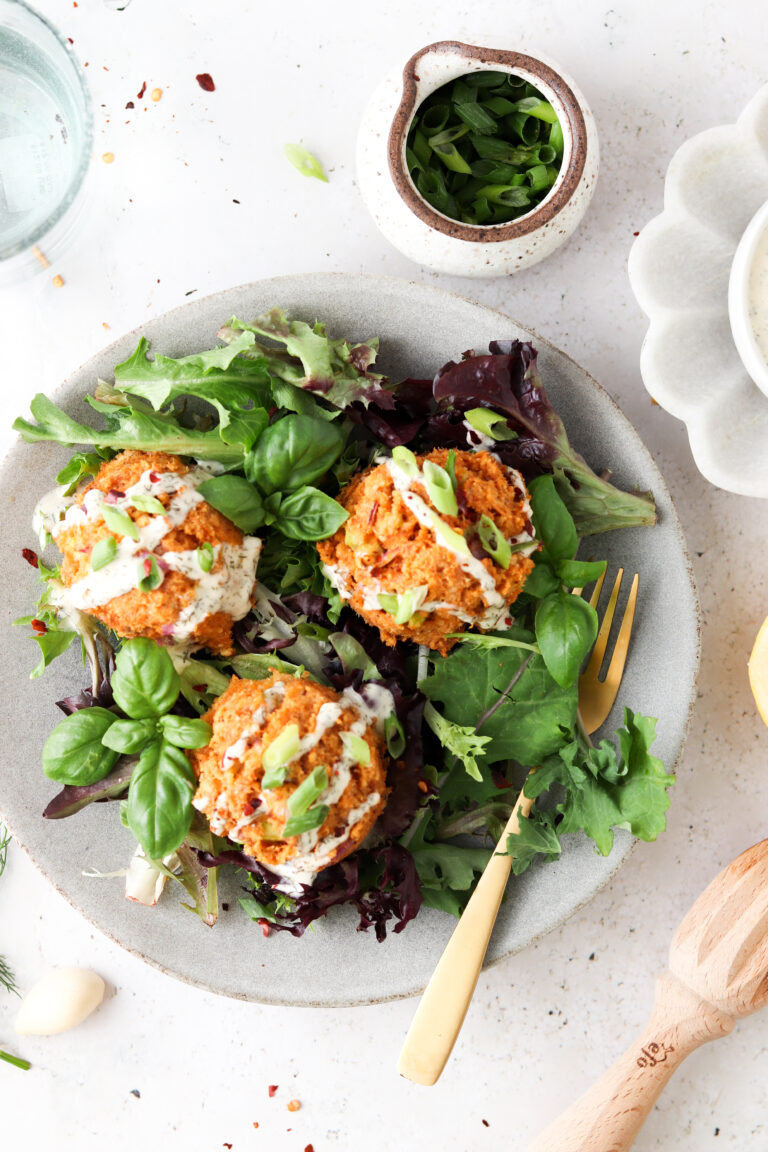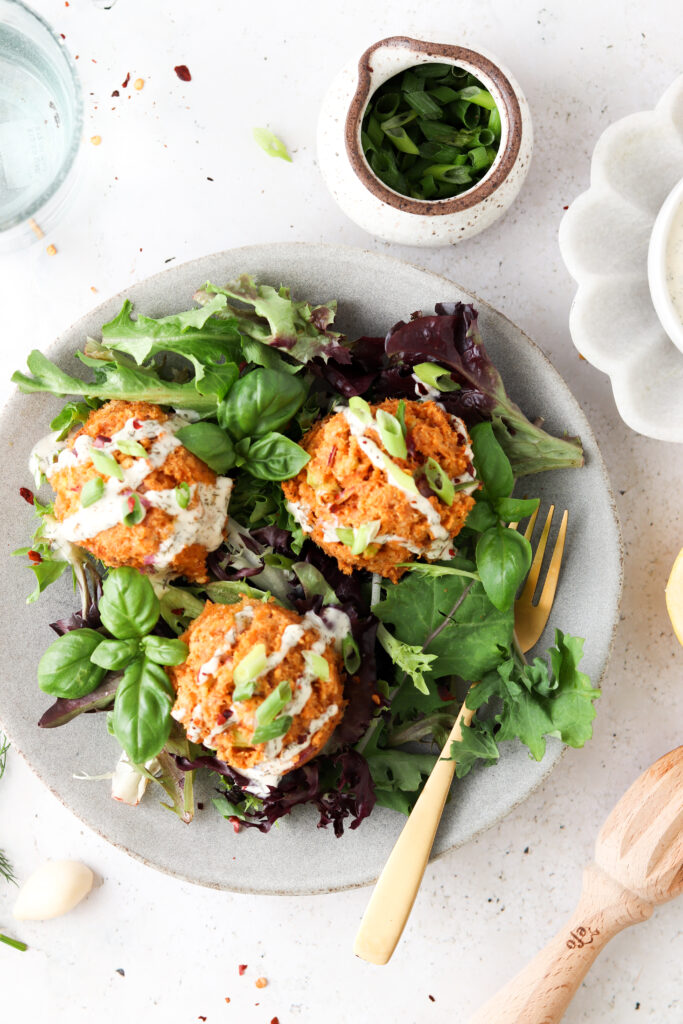 These Whole30 salmon cakes with dill aioli are just in time for summer. The buffalo sauce and new bae seasoning pairs add a nice kick while the celery and red onions add a nice crunch. We like to top this recipe off with the creamy dill aioli and serve it over a bed of greens!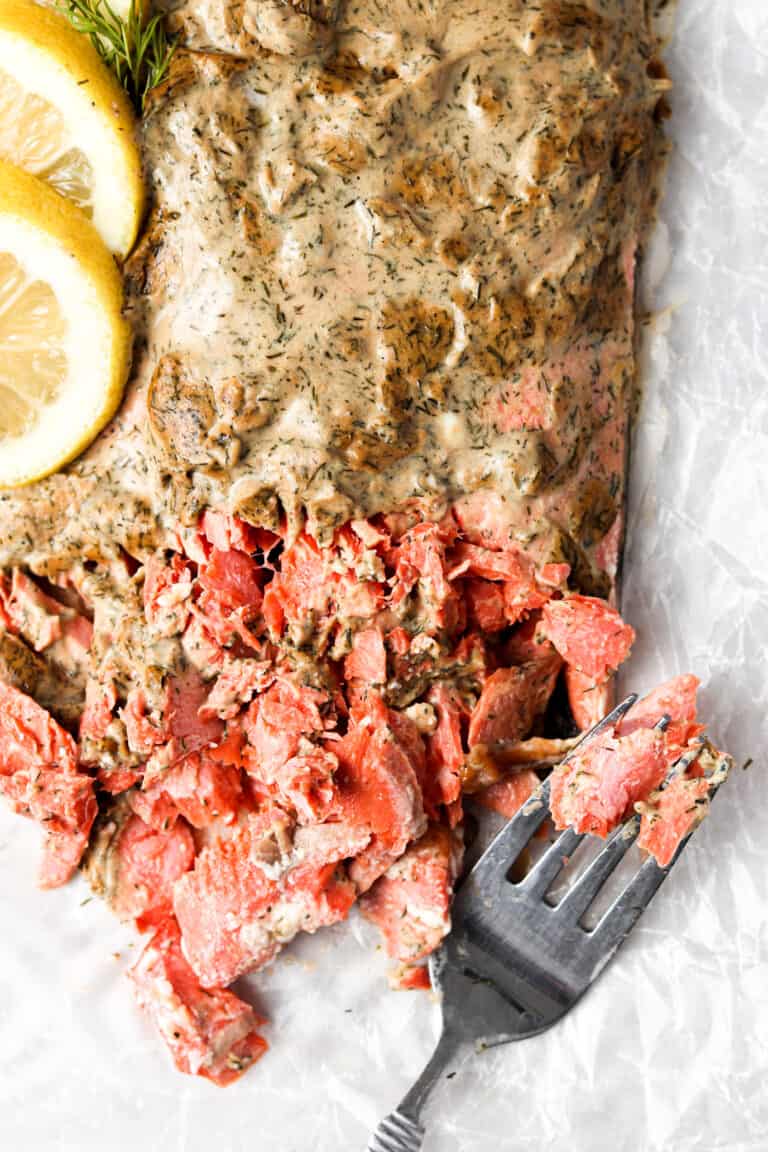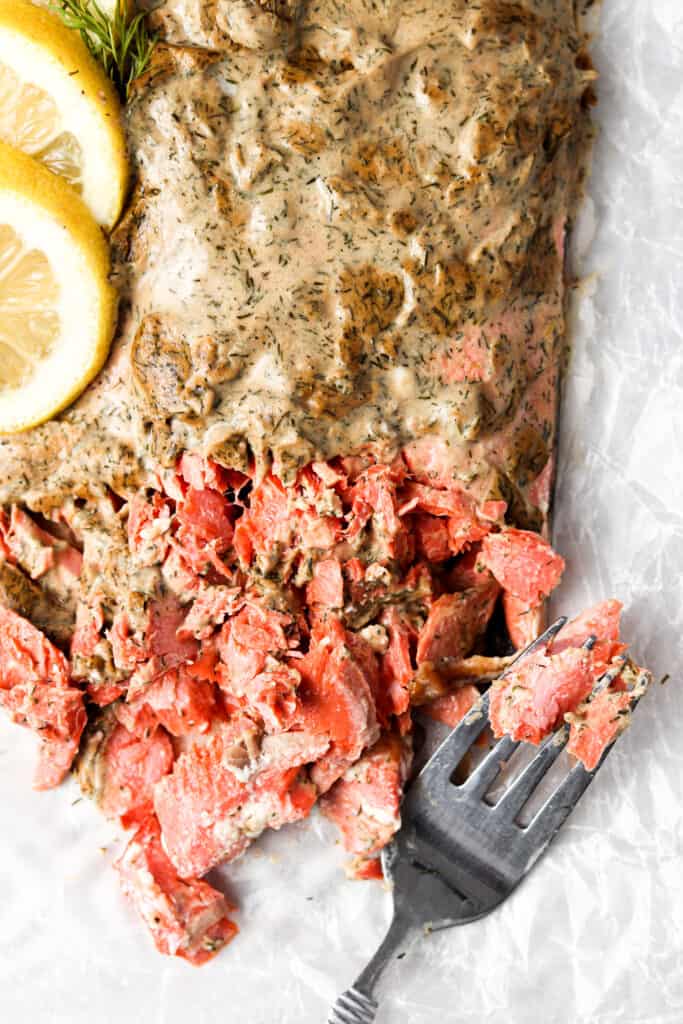 This whole30 salmon with a lemon dijon dill sauce is perfect for all of your meal prepping needs. The combination of the dijon dressing with the dill and lemon is oh so delicious. You can have dinner prepared in just five minutes and dinner on the table within 30 minutes with this recipe. This recipe is naturally Whole30, keto, and paleo friendly.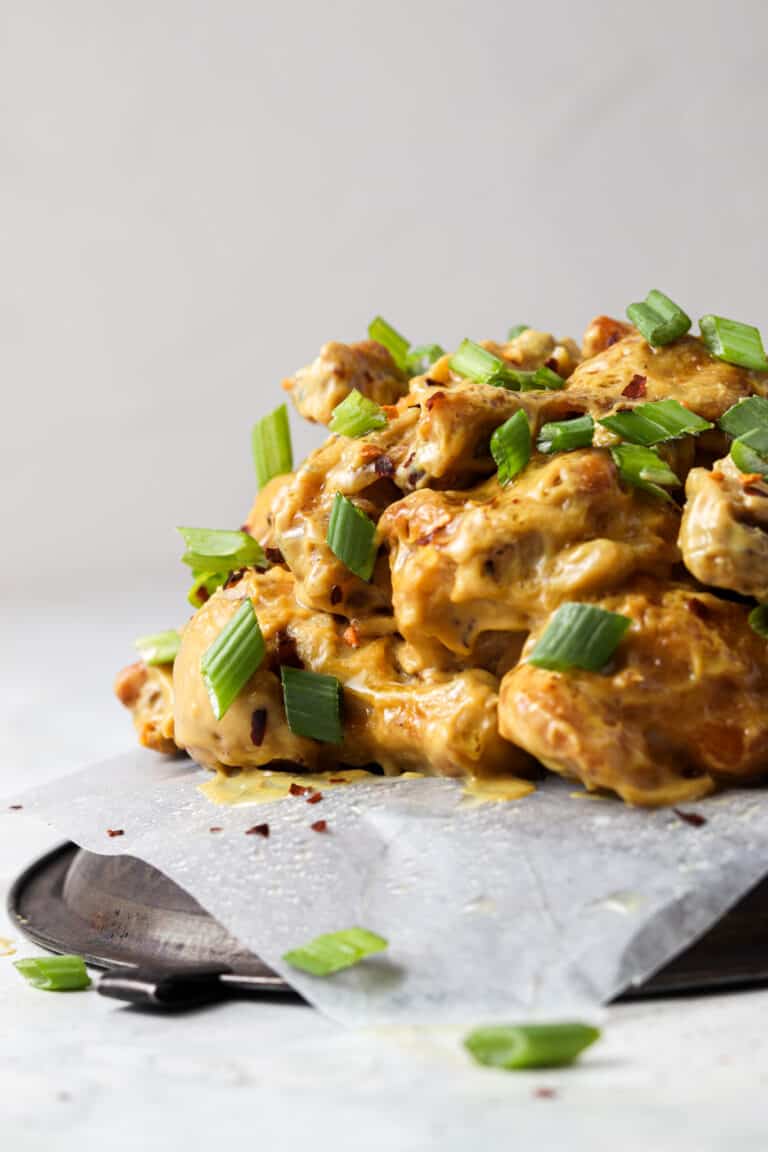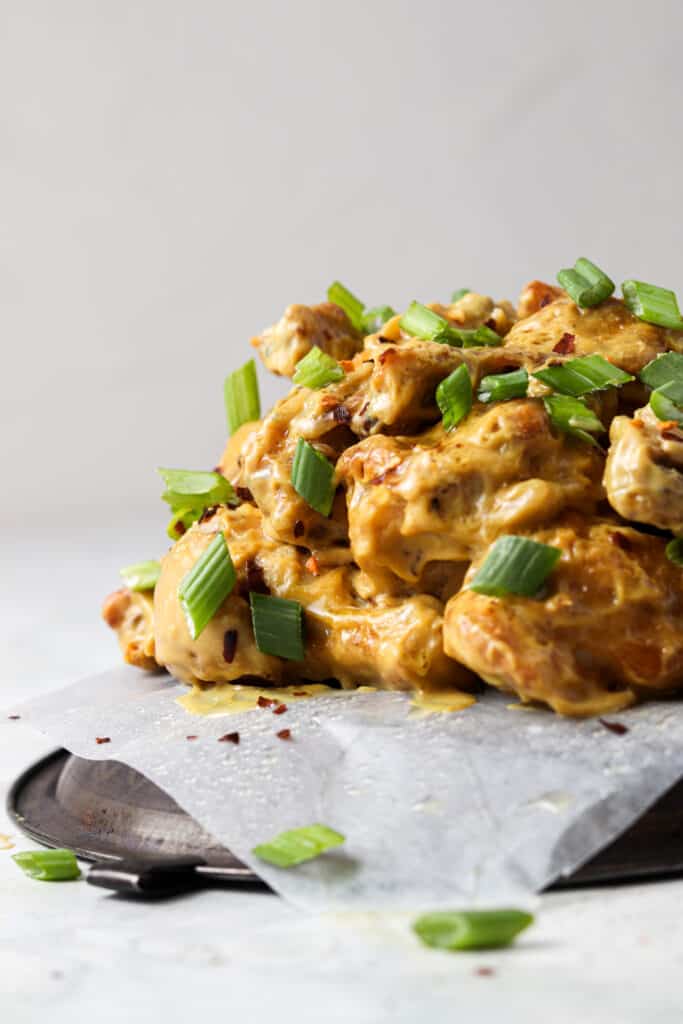 These quick, easy and restaurant styled copycat crispy honey mustard chicken wings are to die for. The honey mustard combined with the fresh green onions is oh so delicious. With this recipe only requiring 5 minutes of hands on time, it is the most perfect date night snack and quick dinner option.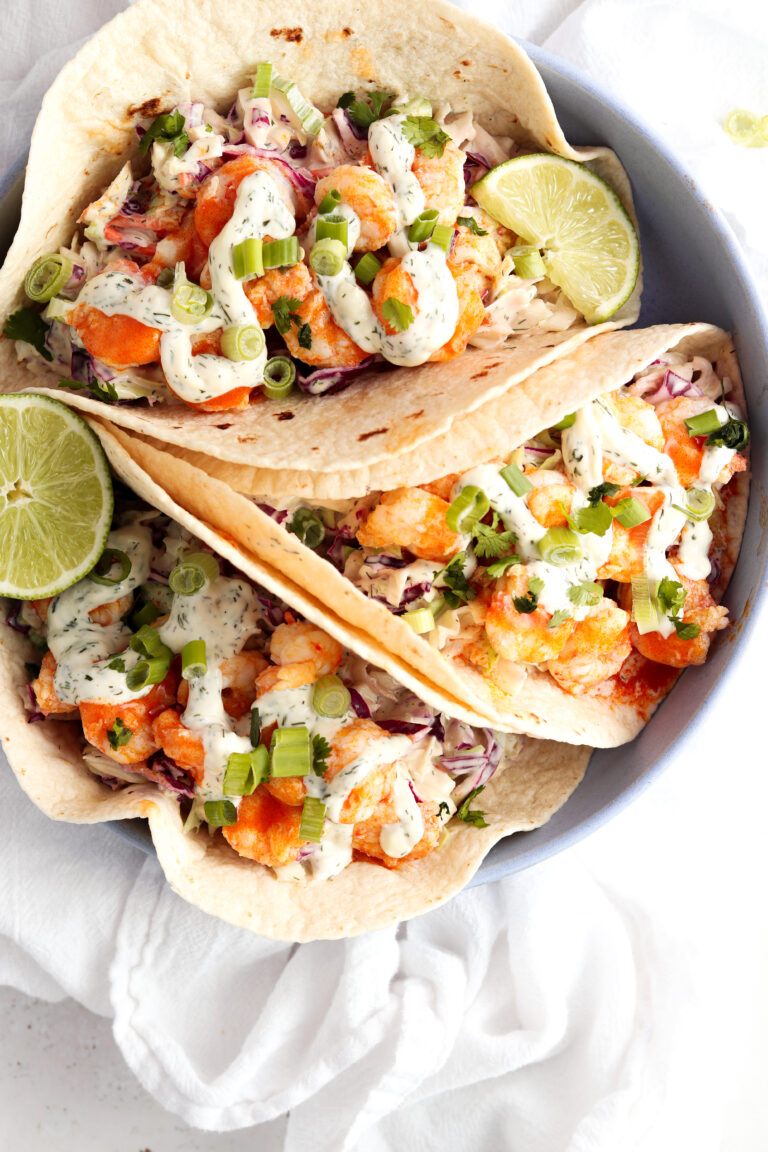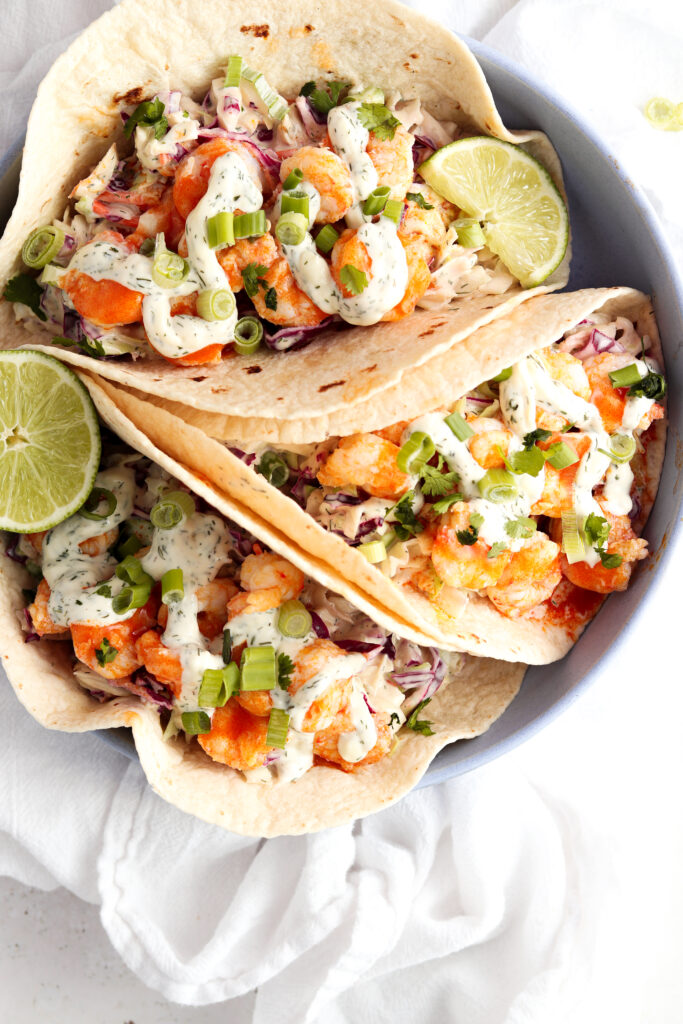 These buffalo shrimp tacos make for the most perfect summer dinner! The crispy homemade cassava tortillas combined with the  creamy coleslaw and homemade ranch dressing makes these tacos oh so delicious.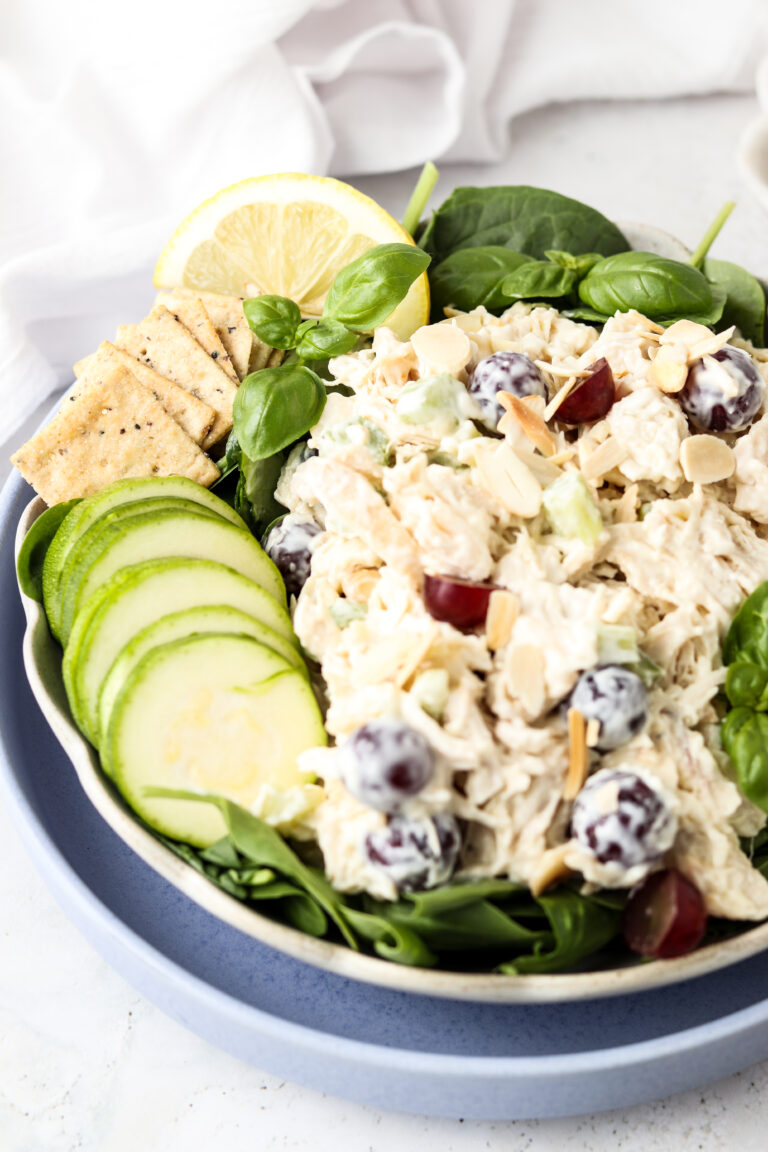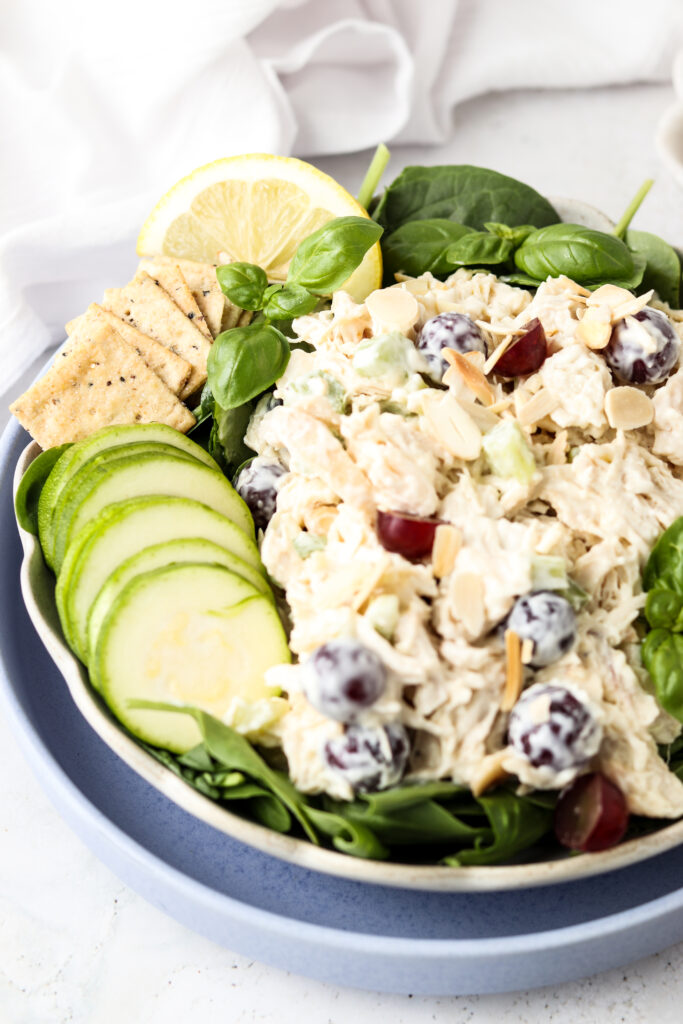 This Whole30 chicken salad recipe is creamy, crunchy and a tad bit sweet. This recipe is great for summer picnics and work lunches. We like to batch cook it so we can eat it all throughout the week.