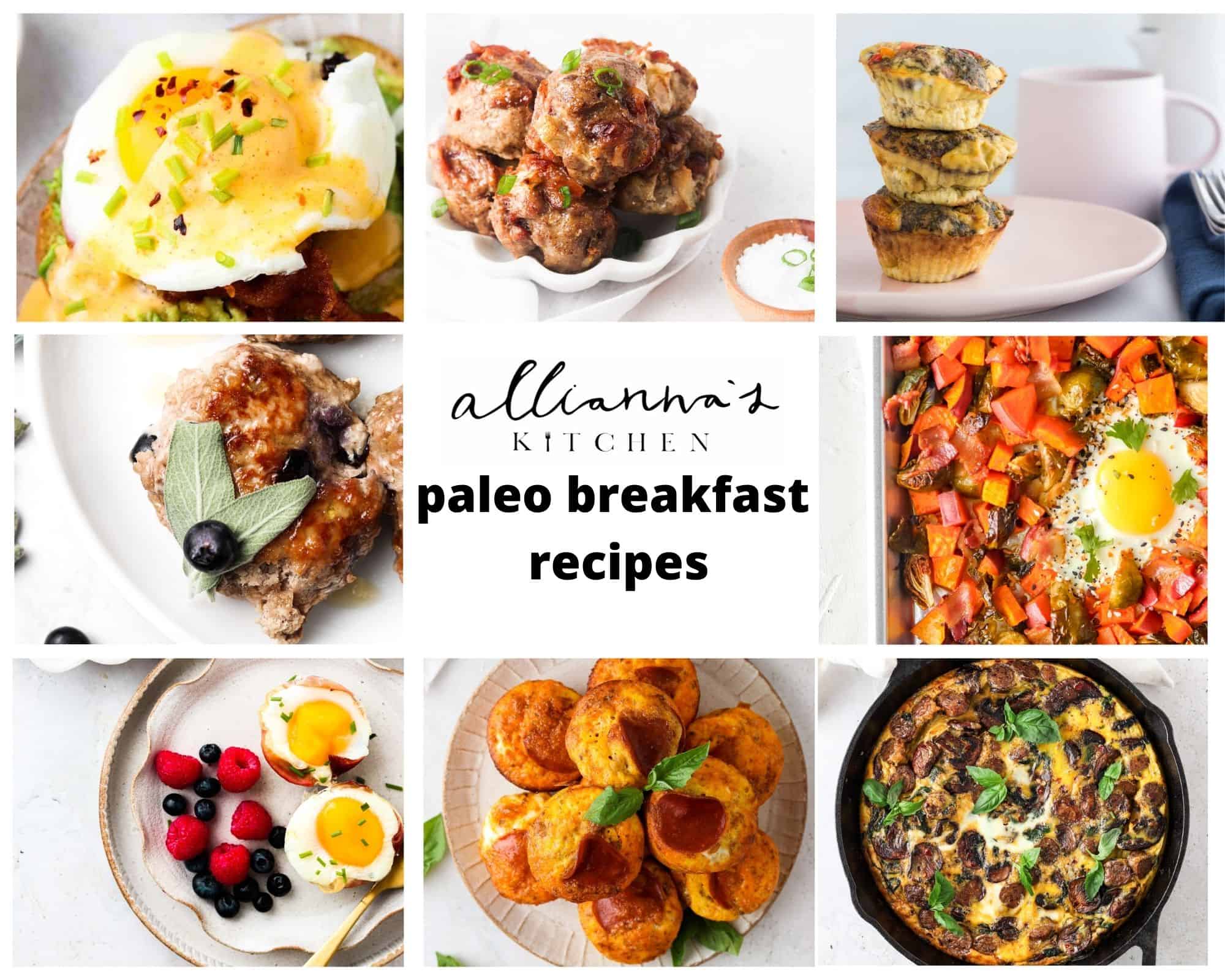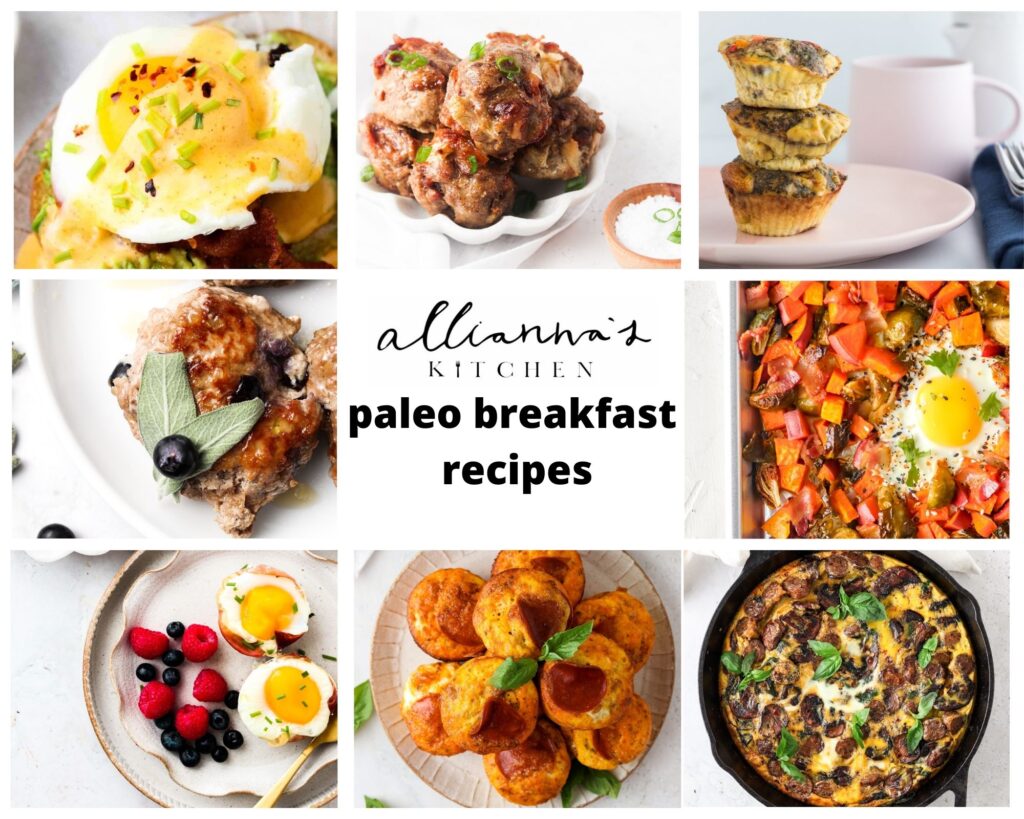 Paleo Breakfast Recipes: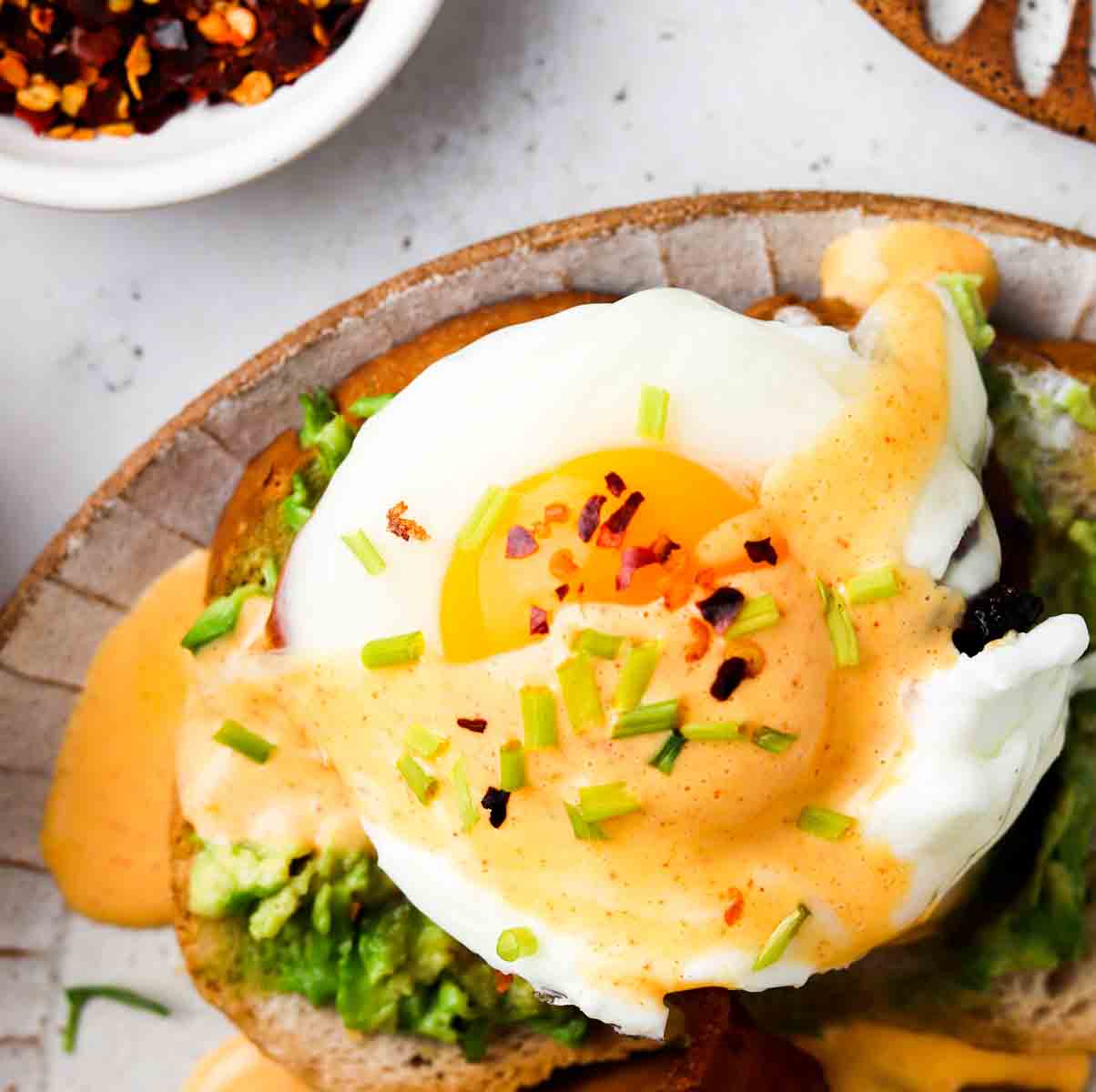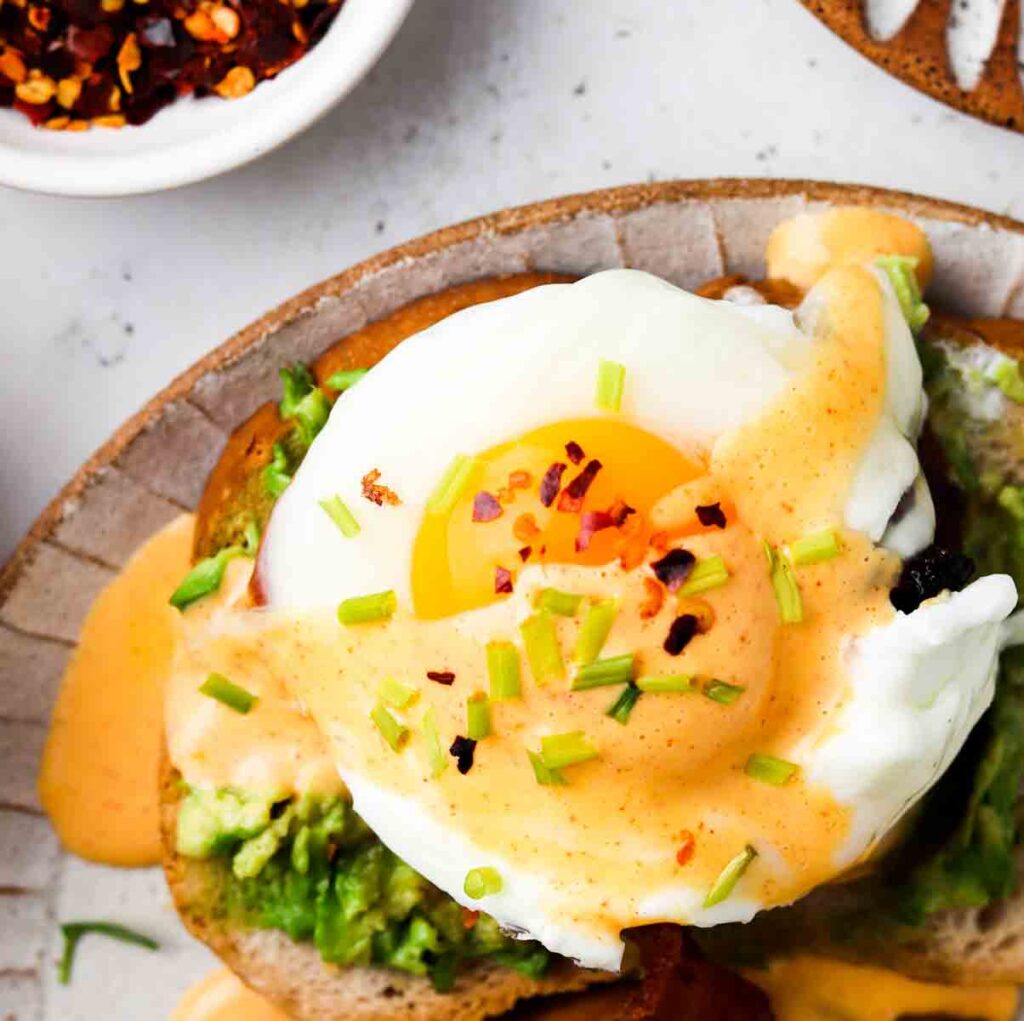 This Dairy Free Hollandaise Sauce is seriously to die for. This paleo sauce only takes 5 minutes to make and goes great on just about anything: steak, eggs, salmon and so much more!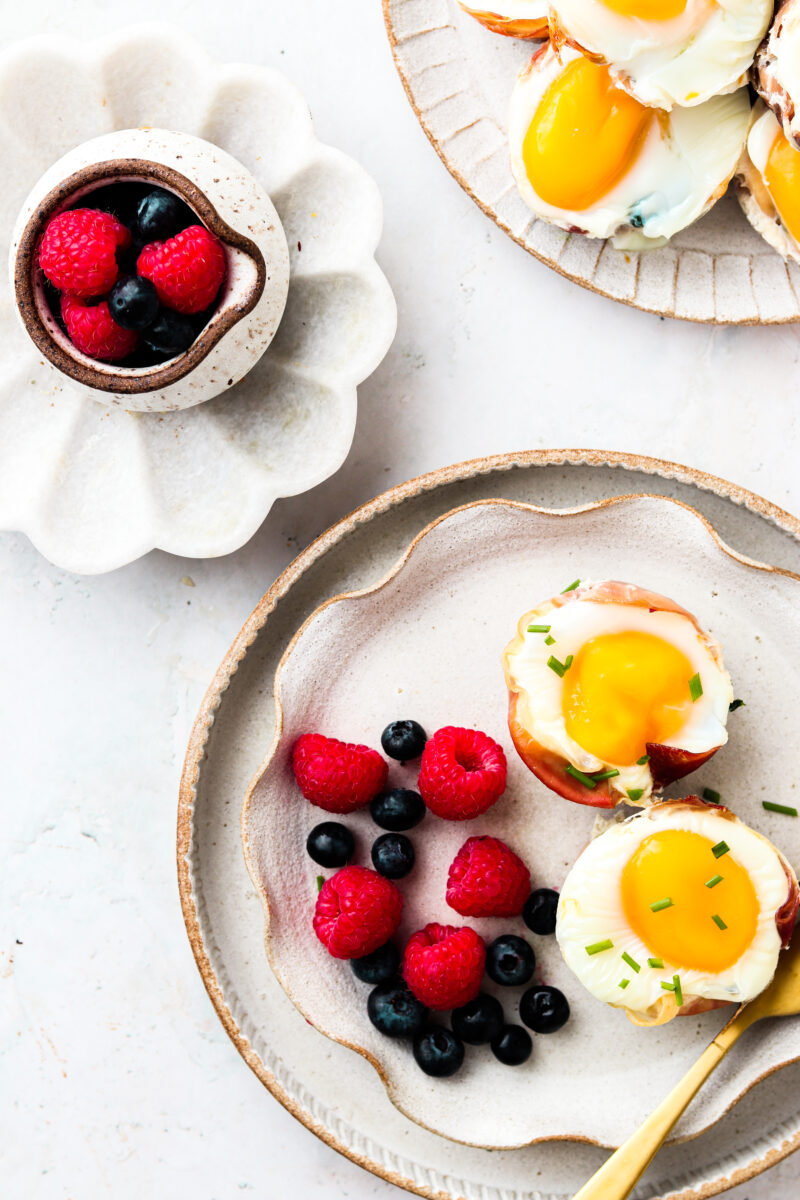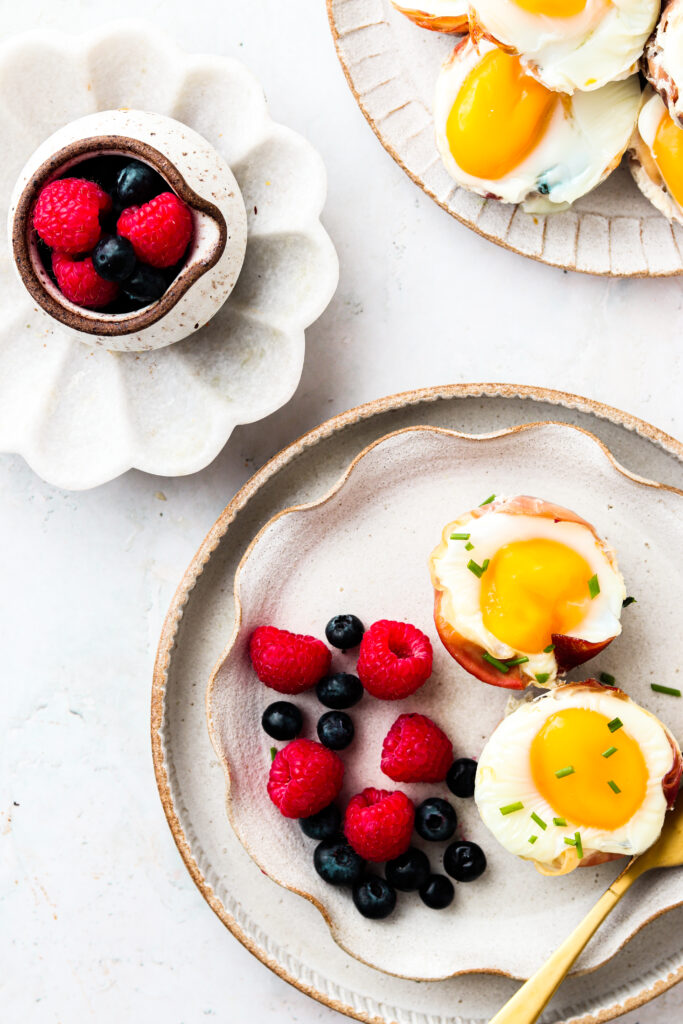 These prosciutto egg cups make for a perfect breakfast and snack! They only take 10 minutes to prep and are great for mornings where you are on the go. The roasted red pepper combined with the fresh garlic and spinach is oh so delicious!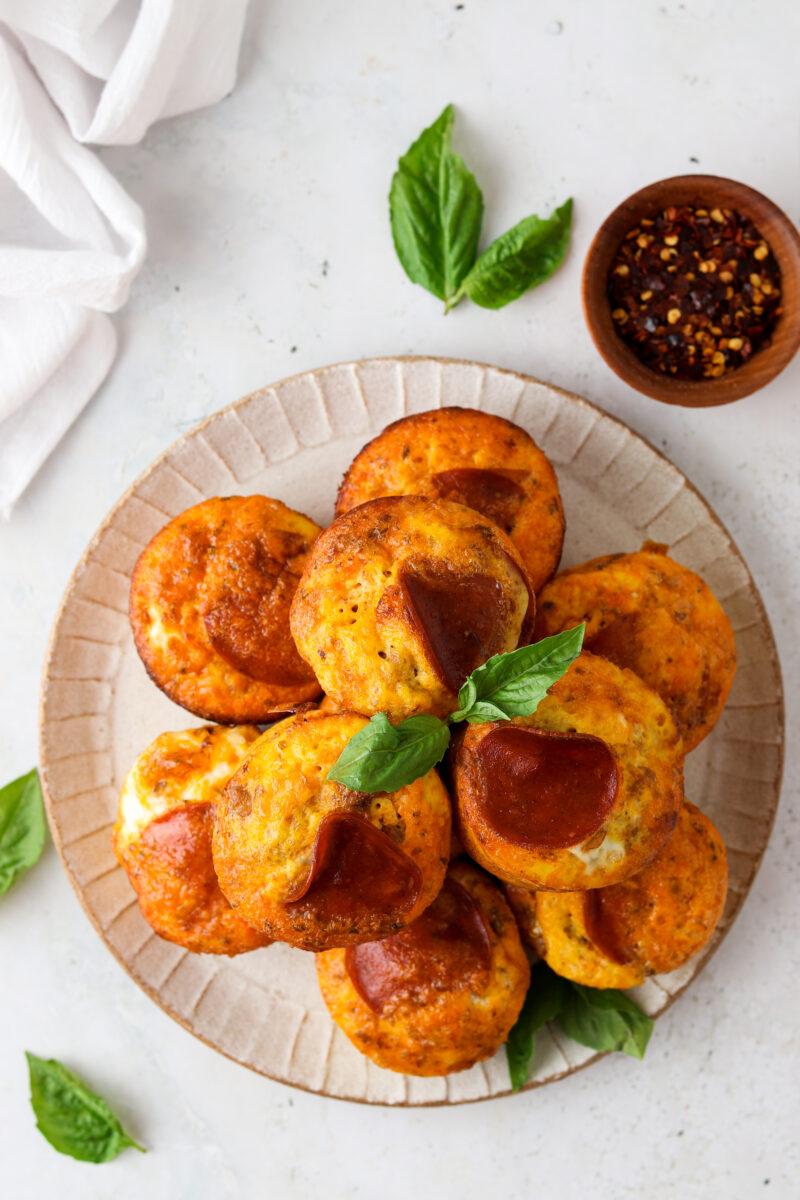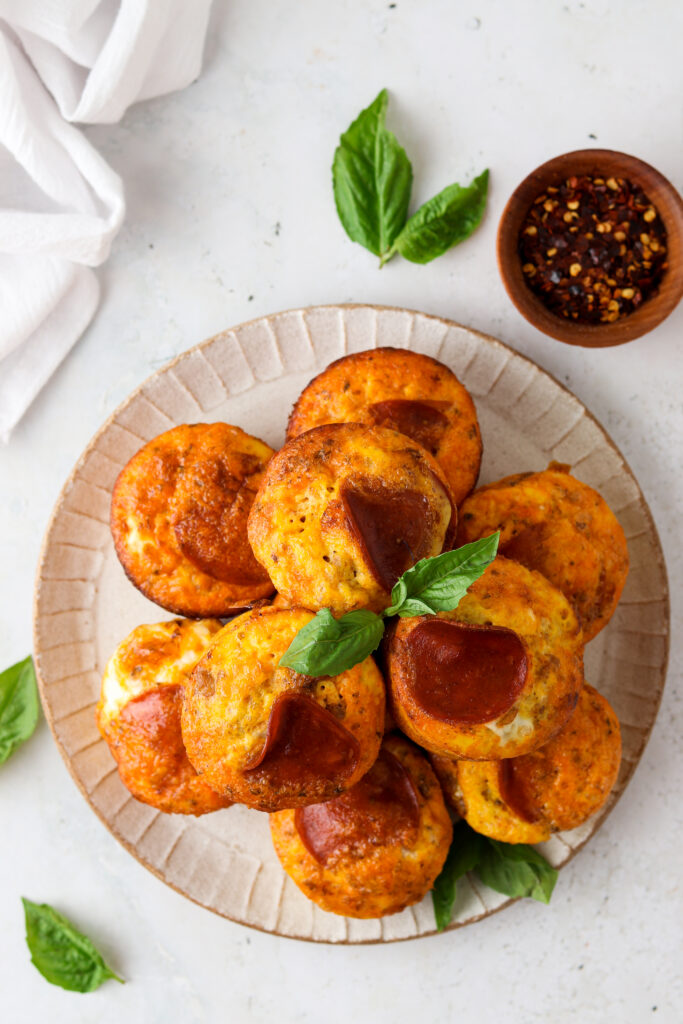 These pizza egg muffins make for a fun, easy and delicious breakfast alternative. The pizza sauce combined with the Italian sausage and turkey pepperoni is full of flavor! This recipe only takes 15 minutes to prep and is something the whole family can enjoy.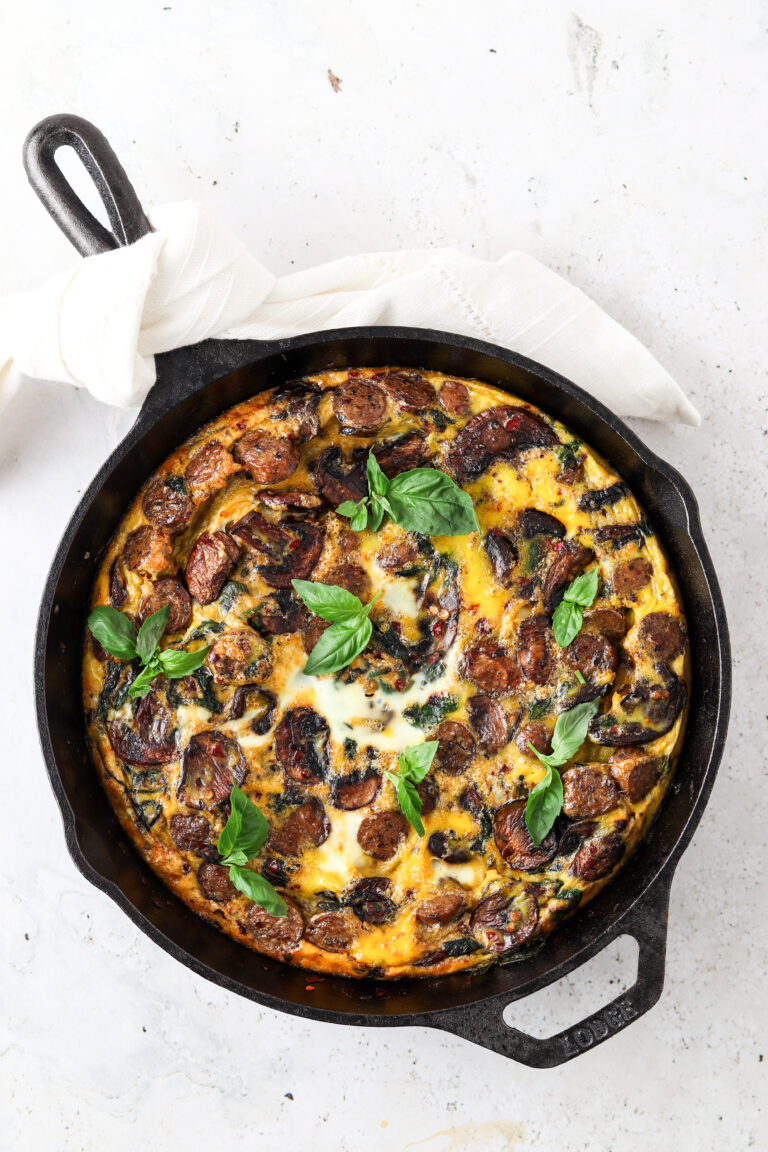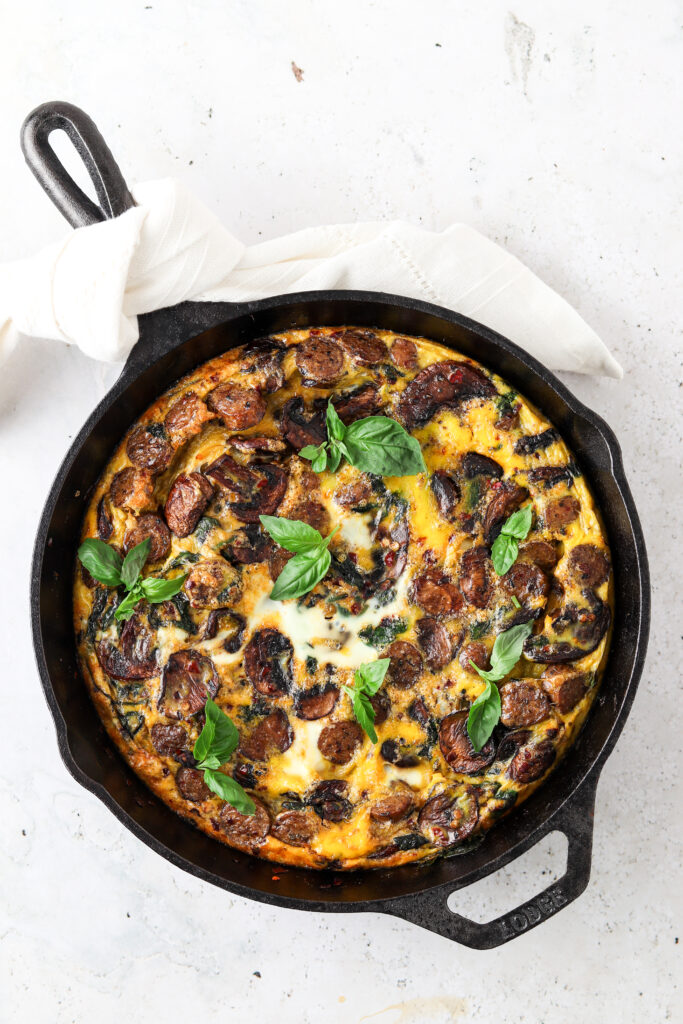 This quick and easy spinach mushroom frittata is perfect for all of your breakfast needs. We like to make it for our weekly meal prep as well as all of our family breakfasts. It only requires 10 minutes of prep time. You can have breakfast on the table within 30 minutes!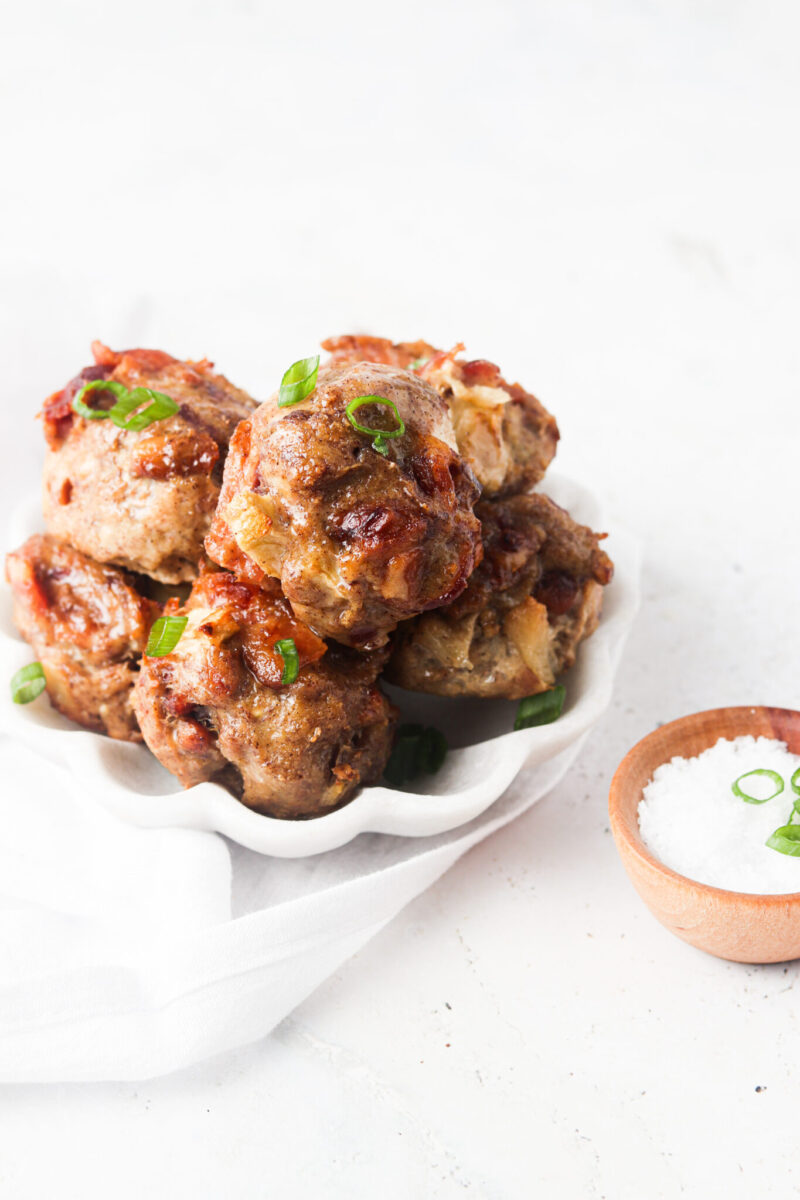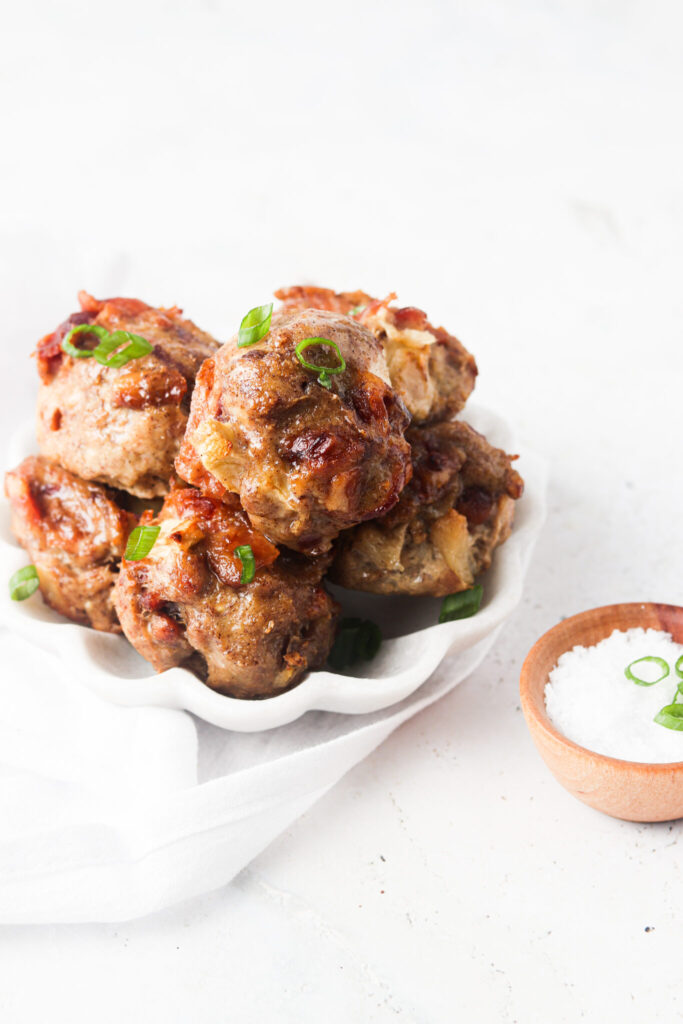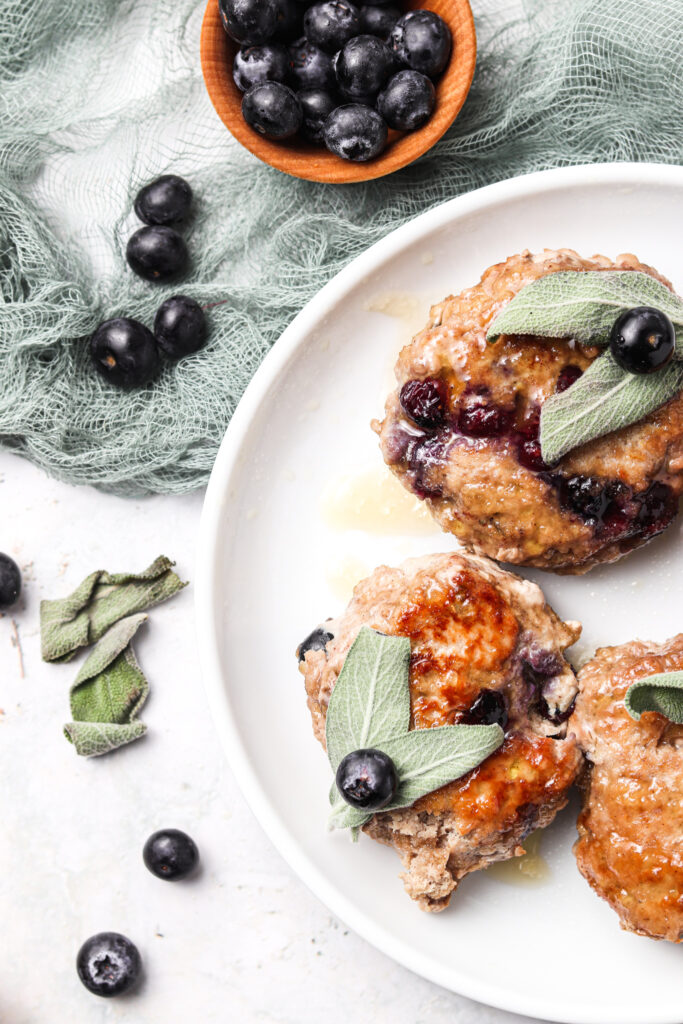 These AIP breakfast sausage patties are perfect for meal prep. The combination of nutty and minty tasting fresh sage leaves with the cinnamon, pure maple syrup, and blueberries make these patties oh so delicious. This egg free breakfast option is naturally low carb. With these patties taking less than 30 minutes to make we love making them at the start of the week so we have breakfast planned and ready to go.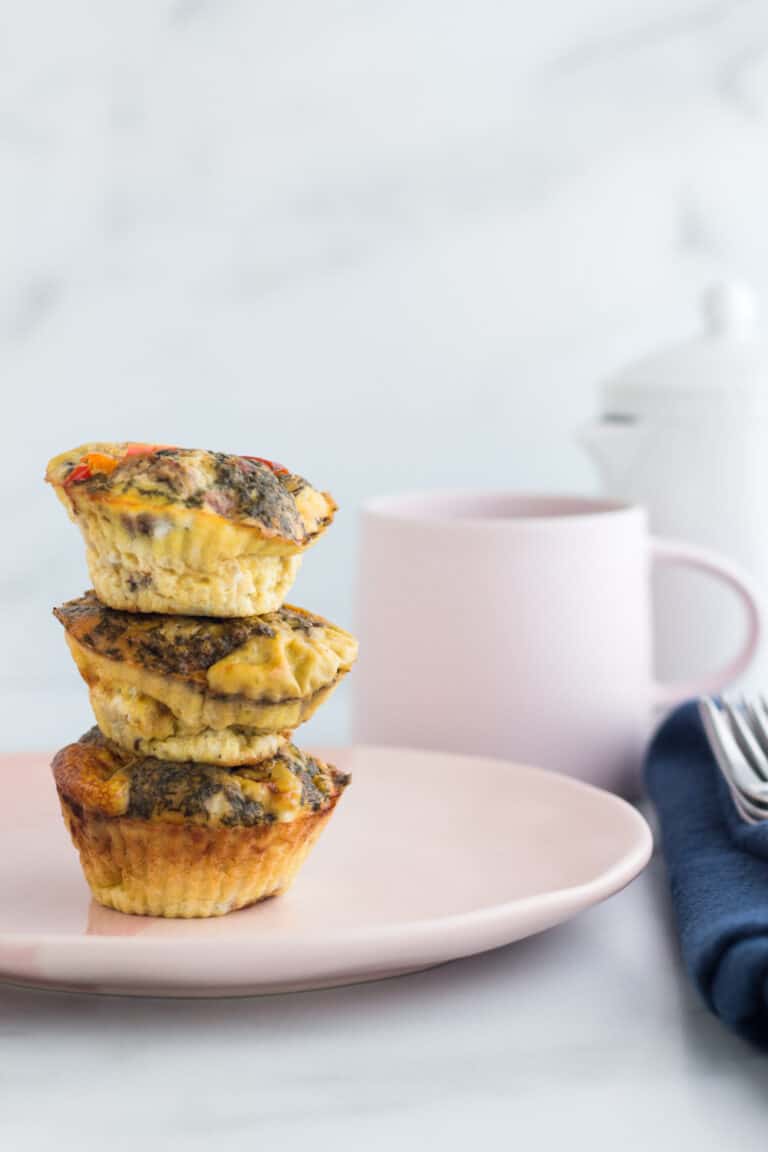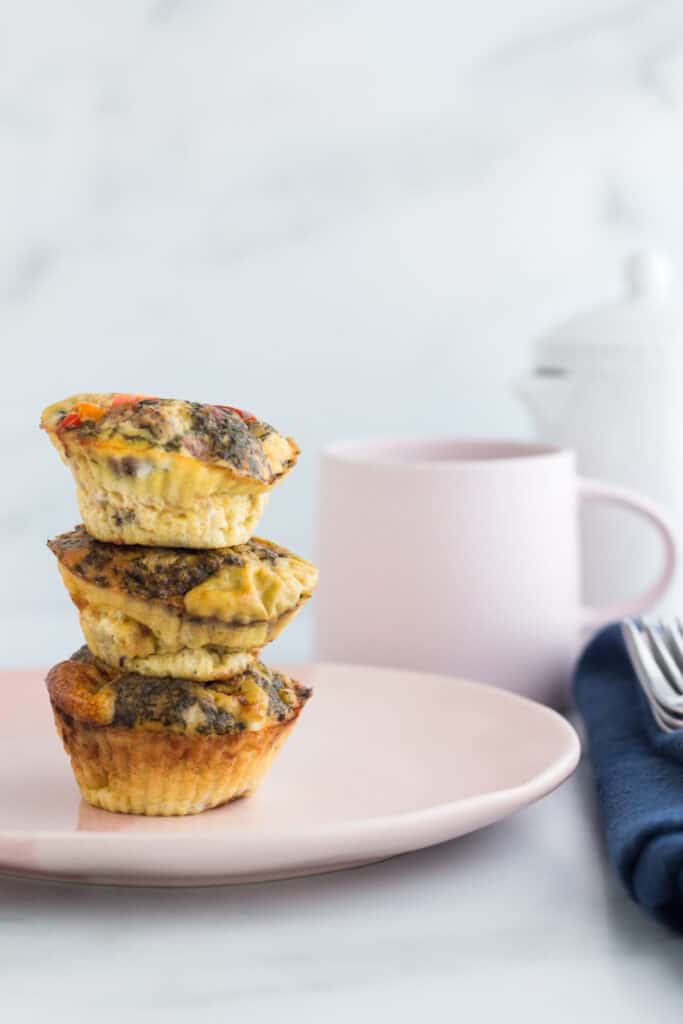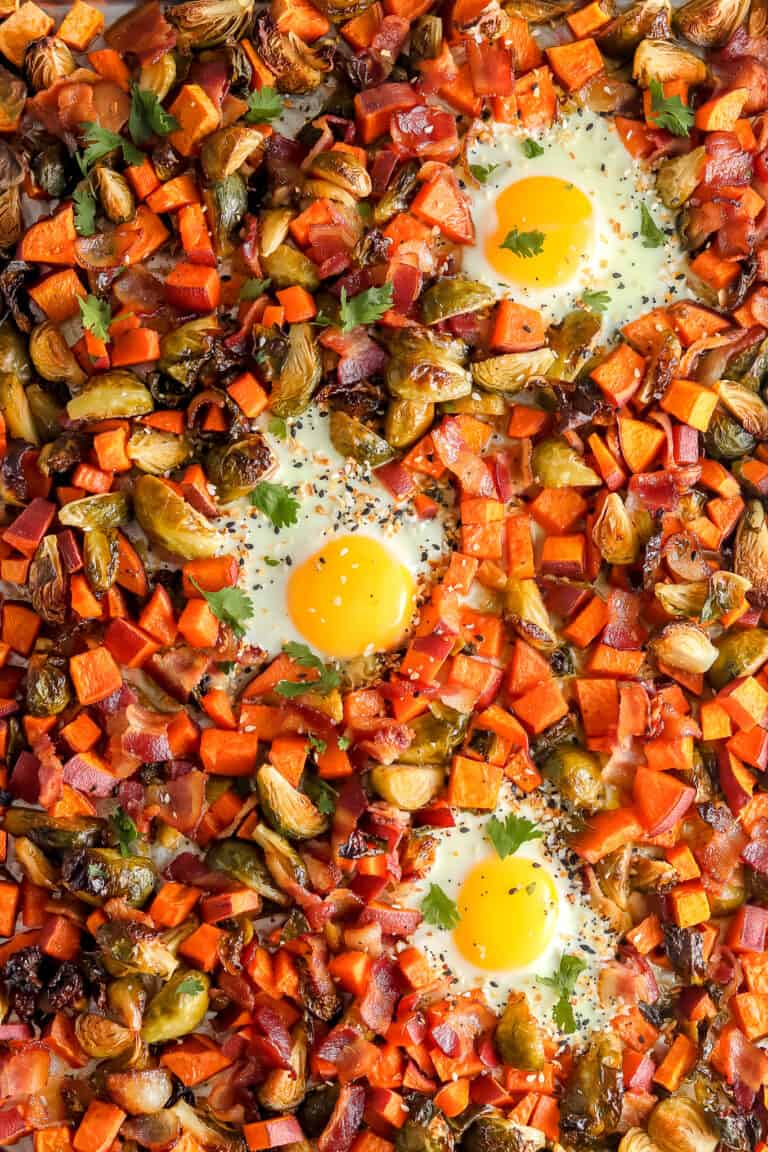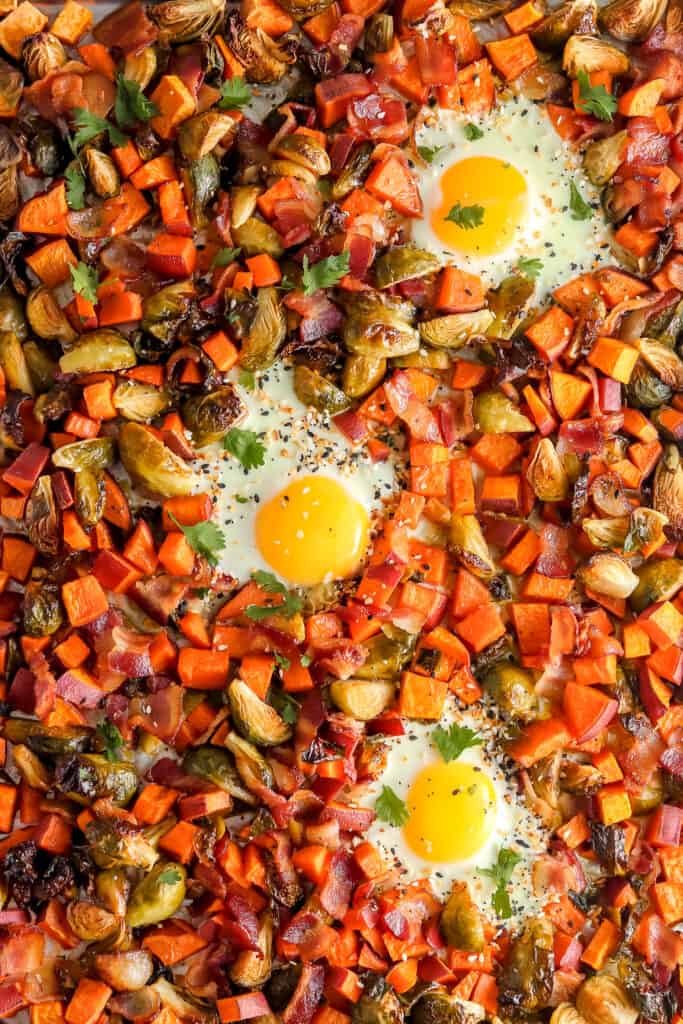 This Whole30 and Paleo fall harvest sweet potato, brussels sprout, bacon sheet pan breakfast is the perfect sweet yet savory breakfast to tide you over until lunch! The added bacon gives this nutrient dense breakfast even more flavor!