January is the most popular month out of the year to do a dry month. Whether you are doing the Whole30 or a dry month, the point of the reset is not to go right back to how things were beforehand. The reset time is meant to help you question your relationship with alcohol or food (If you are doing the Whole30.) In this article I talk about how I explored my relationship with alcohol almost two years ago by doing a dry month that resulted in me never turning back after the 30 days. Below I have included some dry month questions that are meant to help you explore your relationship with alcohol.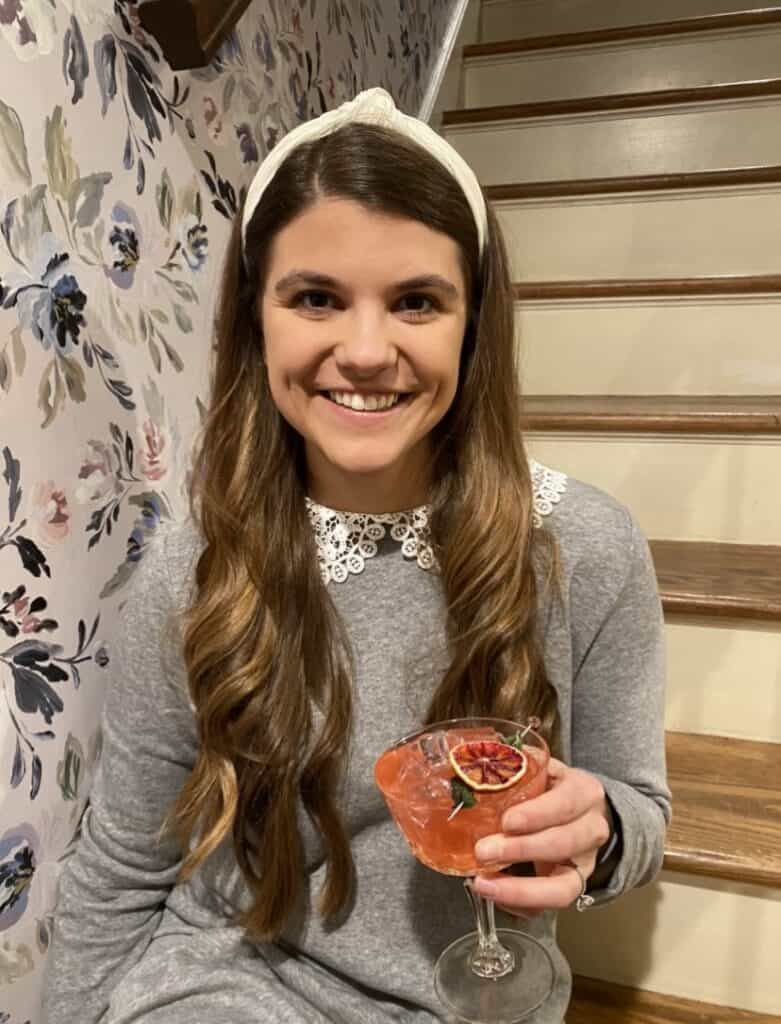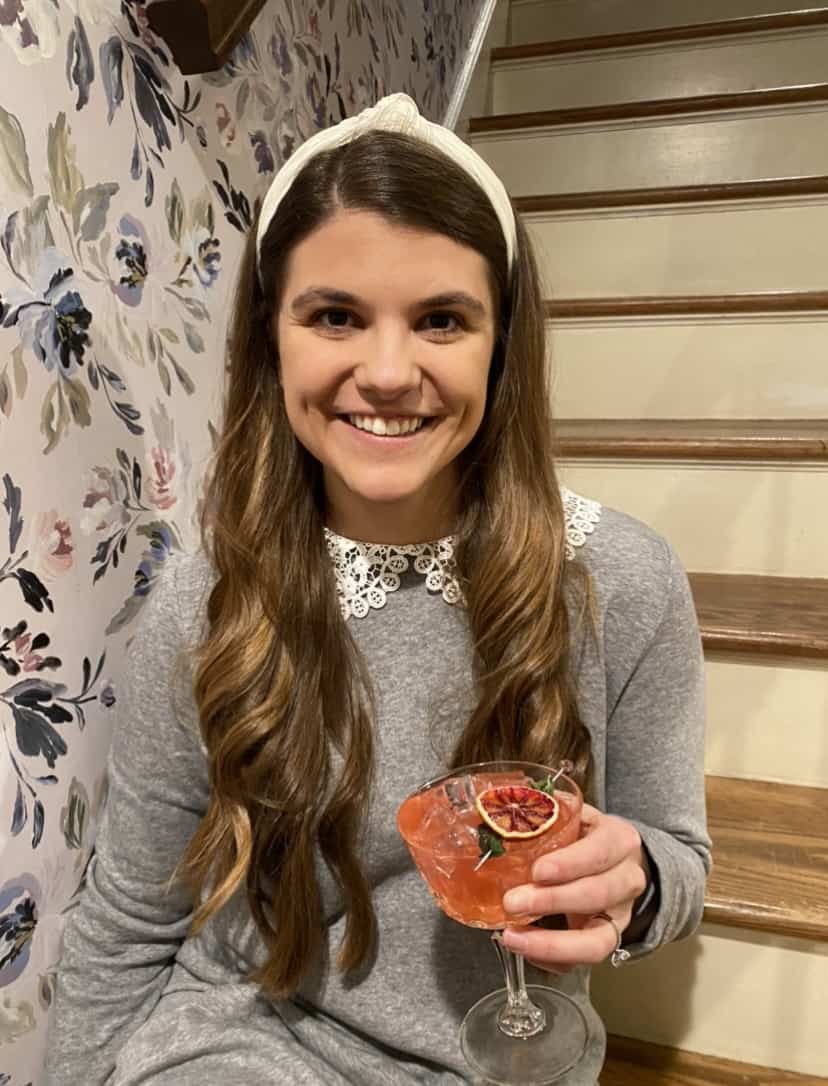 In September of 2019 my friend and I went to mastermind in Mexico. After this trip I pondered the idea of doing a dry month, just for 30 days. After 30 days I could drink again.
Prior to the trip I was like most average middle aged twenty year olds. I usually had a few drinks 2-3 times a week and sometimes on the weekend I drank a little more. It was a big part of my social life, it was the thing to do with friends. My fiance (boyfriend at the time) and I loved going out to get drinks.  It was something fun we looked forward to every week. It was a mindless activity which allowed us to unwind. 
But the not so pleasant things to mention was the fact that I was experiencing insane hormonal problems (hello PMS), anxiety and panic attacks. After a night of having a few drinks I would wake up in a panic. I also was experiencing extreme weight fluctuations and terrible acne. 
Needless to say I decided to do a whole month without alcohol and the results were beyond what I have ever imagined. I haven't woken up groggy or hungover in ALMOST two years. My skin is flawless aside from some acne scars. I feel so much more fulfilled, I am doing so much more of the things that make me happy. I have more time to follow my passion. Beforehand some weekends I was nearly wasting the whole weekend by being hungover or feeling groggy. I did not have the time nor energy to do the things that really light me up. I realized I didn't really like alcohol. I hated the taste, I hated going to loud crowded bars where I would spend way too much money, but the thing continuously keeping me drawn to it was the fact that it was both a mindless activity to engage in and I liked it brought people together. So, I explored other mindless activities for myself to engage in. Every night I take a bath with epsom salts. If you follow me on instagram you have probably seen it. I look forward to this every single night. My fiance and I have found other hobbies we enjoy doing together that aren't centered around drinking (and eating.) We hike, we go to the gym together everyday, we play with our dog, we do home projects. I have found my friendships are so much richer now that I do not drink because they are deeper. In order for me to hang out with someone nowadays I have to connect with them on a deeper level then just the fact it is someone to go to happy hour with. There are some people I do not hang out with as much, but that is ok. This opened up the room for new people to come in my life. 
These questions below are dry month questions I asked myself when I pondered adding alcohol back in after 30 days. I felt so good during that period that I knew I did not want to go back. But with that said, It took a lot of self exploration for me to get comfortable and get to a point where I was willing to give something up that had grown to be such a big part of my social life. You can use the the dry month questions to guide you to better understand the relationship you have with alcohol. 
Dry Month Questions:
What is it that I like about drinking?

Is it just the fact that it is a mindless activity to engage in? 

Do I like the taste?

Do I enjoy the social aspect of it?

Is it the only thing to do on a Friday night?

How do I want to wake up feeling everyday?

Refreshed and ready to go?

Tired and groggy?

What kind of actions do I need to take to be able to wake up feeling the way I want to feel?

What kind of qualities do I desire in the people I surround myself with?

What do I want to get out of my life? Who do I need to become to get those things out of my life?

Is it ok if 2 out of 7 days a week I do nothing to help me accomplish that? Or could I use those two days to build up momentum?

Do I want my future children to turn to alcohol for the same reasons why I turn to it?

Is it possible my anxiety and panic attacks are self inflicted? 

What if I lose friends? What if instead of being afraid of losing friends, we look at it as what if this eliminates people in our lives that are not in alignment with the person we want to become? What if losing those friends makes room for more meaningful relationships? 

This DOES NOT go to say you cannot be friends with people who choose to drink, in fact that is the farthest thing from what I am saying. The point I am trying to get addressed here is that if your current friends are NOT supportive with you giving up alcohol, maybe this is a really good opportunity for you to make room for people that are in alignment with the person you want to become.

What would my life look like if I gave up alcohol?

What if my decision to give up alcohol attracted more like minded people in my life?

What if my decision to give up alcohol inspired those around me to do the same?
If you found this article to be helpful, I would love it if you left a comment below or passed it along to a friend. 
PS-You can check out my favorite mocktail recipes HERE and read my favorite book that talks about the radical choice not to drink in a culture that is obsessed with alcohol.
Xoxo, 
Allianna