One of the most common questions I get from clients this time of the year is around weight loss and weight management. While I love my treats, I also love feeling my best even more. A few years back I lost a decent bit of weight, since then I have been able to keep it off by following a few key principles. I have found the key to sustainable weight loss and management is by finding what works best for me. What I love about the concepts below is that it is a lifestyle rather than a diet. You can still enjoy all of the foods you love, within reason.  With that said, I still do not eat gluten or dairy. Not only do I feel terrible if I eat either of those foods, but my weight shoots up drastically which is an indicator my body is super sensitive to them. Cutting out foods the body is sensitive to is huge when it comes to weight loss-without it the body remains in an inflamed state which makes it hard to lose weight. Below are my go to 5 tips for sustainable weight loss.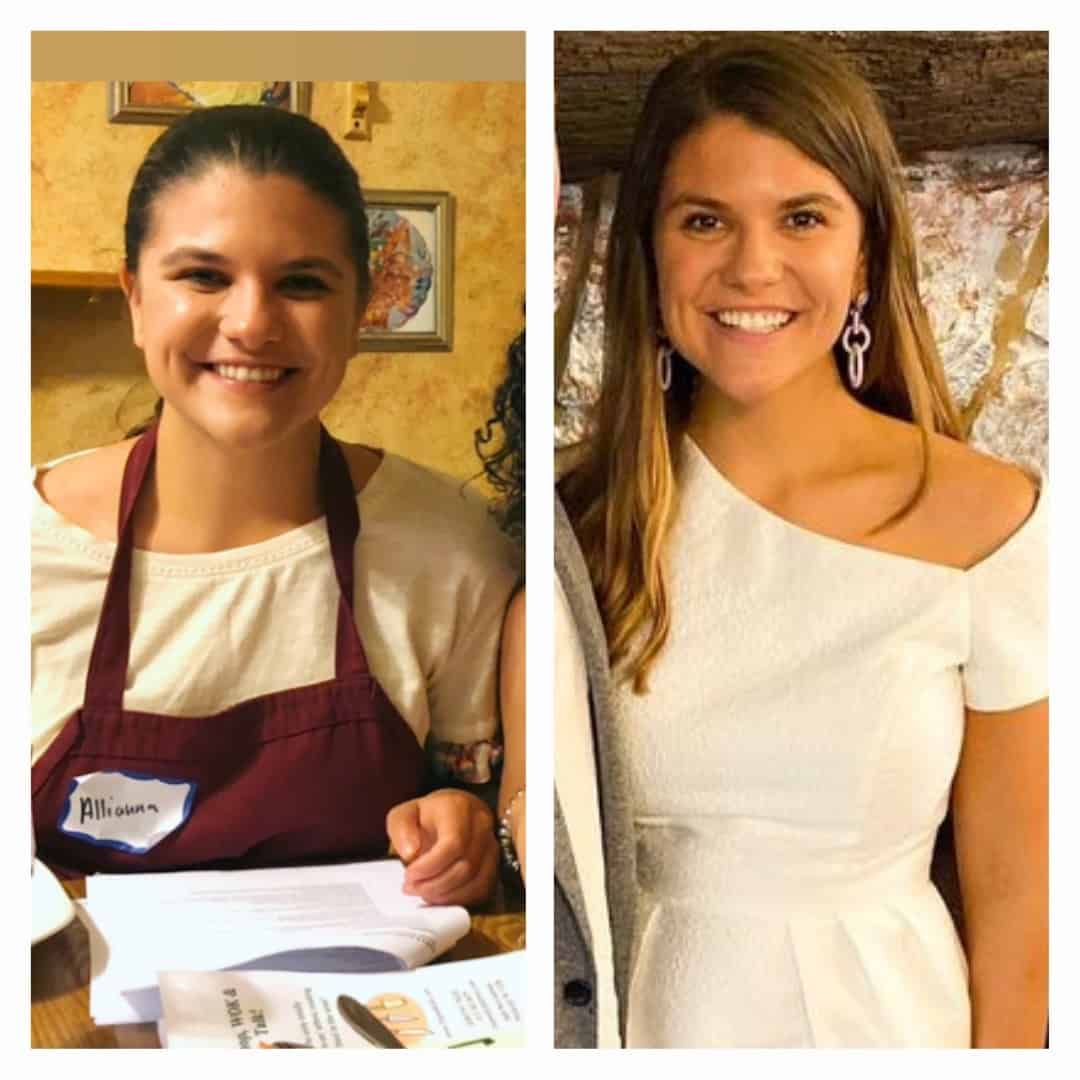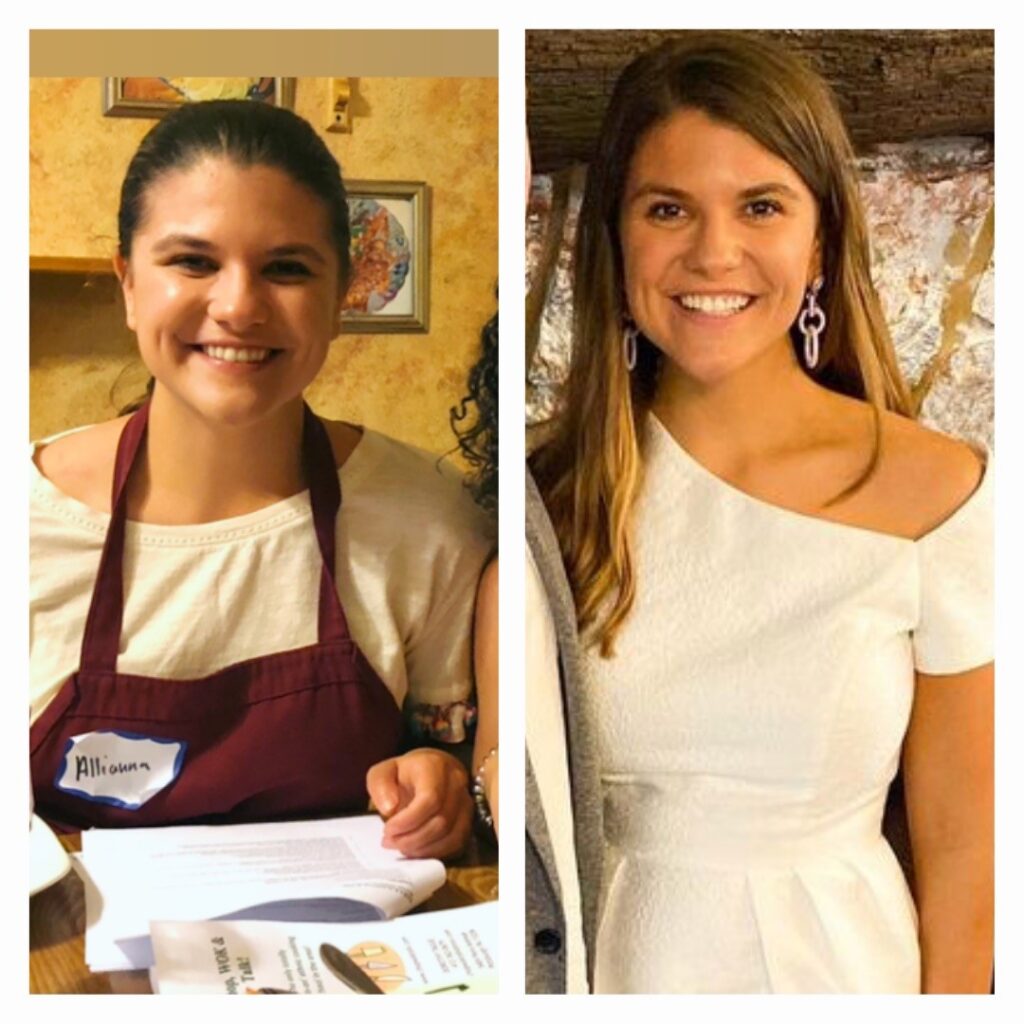 5 tips for sustainable weight loss:
Balance your blood sugar!-I often get asked what this means. For simple terms it means to eat real whole foods and stay away processed foods. To help balance your blood sugar I like to do what I like to call always eat in pairs, see below.

Always eat in pairs-When in doubt eat a protein with vegetables. If you see what I eat in a day below you will see I never eat foods alone. The body works best when we eat foods in certain combinations, hence why i always eat in pairs. When we eat foods alone the body does not know if we should store that energy or burn it, which can result in weight gain. One other thing to note, when I eat fruit alone it spikes my blood sugar significantly, however when I eat fruit with a fat my blood sugar is stable.  I talk more about this in a blog post about managing PCOS with diet HERE. 

Example of what I eat in a day:

Breakfast-2 eggs, handful of greens, avocado oil spray

Snack 1-1 tbsp of raw nuts, 1 fruit (banana, orange)

Lunch-4 ounces of protein with a cup of vegetables. If i am really hungry and working out here I will add a slow acting carb in like a sweet potato or squash (usually an Allianna's Kitchen meal)

Snack 2-½ avocado and a fruit or repeat snack 1

Dinner-4 ounces of protein and 1 cup of vegetables 
 Be aware of your relationship with alcohol-It was impossible for me to heal and balance my hormones while having a         drink every weekend. I had to give it up to really give my body what it needed. Anytime I would drink I would immediately be faced with anxiety the following day due to the change in my hormones.

Do not skip meals-I do intermittent fasting from around 6 pm-8am that is 14 hours and that is the perfect intermittent fasting window for me. I previously did

fasts where I was only eating twice a day in the past

and that was never sustainable for me. I found myself hungry and wanting to binge. Eating well balanced regular meals really helped me with this. 

Eat mostly home cooked meals-Even if I stay away from the foods I am sensitive to when I eat out, I still notice a change in how I feel when I eat out vs. in. Most restaurants use highly inflammatory oils which can lead to weight gain and overall inflammation in the body. In other words, home cooked in the way to go! I have

hundreds of home cooked recipes

on my blog and also run a paleo meal prep company where everything we make is home cooked. We are starting to ship nationwide January 1st 2022, be sure to join my email list

HERE

to stay in the loop when this happens! 
If you like this blog post, you will love my other wellness blog posts: