I realized something significant over the years of navigating my healing journey.  When you're sick, you'll become desperate to try anything that might give you relief.  Not only that, but you'll try things you never imagined you would.  In my personal experience, some of the most "out-there" things are the ones that helped me the most!
I think the lesson here is this: it truly never hurts to try. Some of the most unconventional things can hold the most unexpected benefits! You don't know what you don't yet know.
Here are five weird-ish things that have helped me heal. (The last one might have you scratching your head, but I swear – it works!)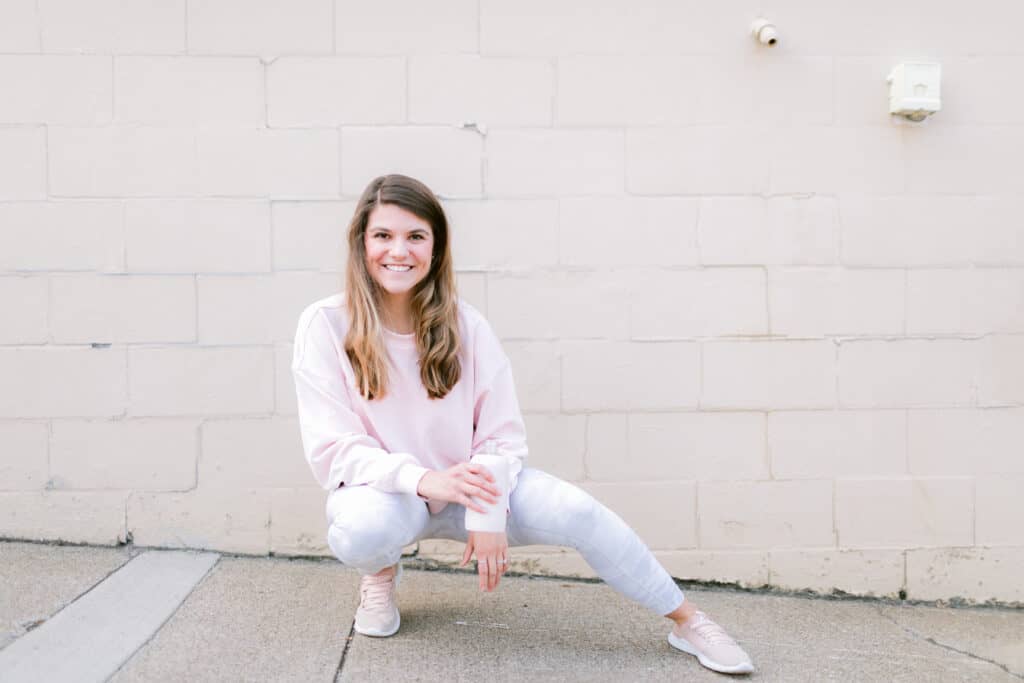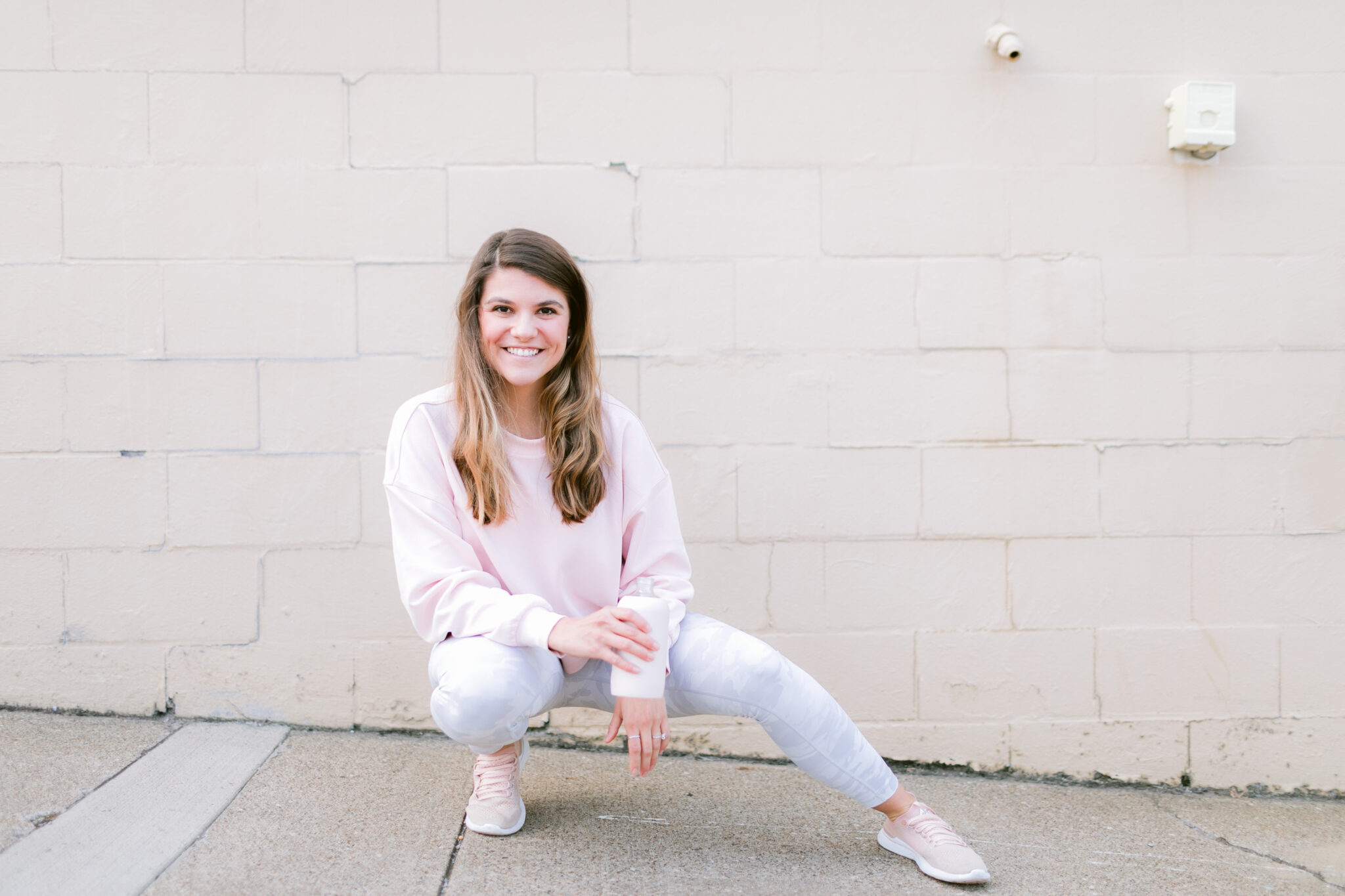 Bioidentical Hormone Pellets

Let's jump in feet first with this one!  Bioidentical hormone pellets are tiny pellets that I have implanted under the skin on my buttcheek every four months.   It sounds much more complicated than it is.  It doesn't hurt at all, and while it's a bizarre process, it's worth the benefits.   

The bioidentical hormone pellets that I use are from

a company called Biote

.  My functional medicine doctor in Aspinwall,

Dr. Valerie Donaldson

, is the one who performs the quick procedure for me.  She uses a scalpel to make a tiny incision in the fatty part of my buttcheek. She inserts the pellet, holds pressure on the site, applies a bandage, and then I'm good to go! The skin then heals over the incision and pellet.

The benefits of bioidentical hormone pellets are countless.  Once implanted, they slowly release testosterone over four months.  This procedure is typically performed for people approaching menopause because hormones decrease with age.  It's also an excellent anti-aging remedy!

Because I was given many medications at a young age, my hormones were all over the place. Using bioidentical hormone pellets has stabilized my hormones and given me energy.  I've also found that my mood has stabilized, and my weight fluctuation has stopped.  I'm no longer feeling the withdrawal effects I experienced for years after stopping my anti-depressant and anti-anxiety medications.

I'm here to tell you this: you do not have to accept the societal message that becoming grumpy and hormonal is normal.  We do not have to believe that it's normal to have weight gain and pain as we age.  You can do many things to intervene on your body's behalf, and bioidentical hormones are just one of those things!

Nightly Baths

I take a bath every single night.  Even on my wedding night, I made time for my regular bath. It not only helps me to relax and process the day, but it's also one of the ways that I keep my magnesium levels balanced.  I use Epsom salts in my bath. You can read about my routine and the particular Epsom salts that I prefer in my blog post from a few weeks ago about

why I love magnesium.

I only make an exception to this rule if I am traveling and don't have access to a bathtub.  In this case, I increase my oral magnesium dosage or take more of my Calm Drink to supplement the lack of bath routine. I talk all about the

different kinds of magnesium I love

in one of my recent blog posts. 

Routine Schedules

Without fail, I go to bed nightly by 9 PM and try to wake up every day before 5 AM.  I have learned that my entire day is thrown off if I oversleep or go to bed too late.  Through learning how much sleep my body needs, I've also learned that my most productive times of day are between 6:30 – 9:30 AM.  

I also always make time for the gym or to move my body in the mornings.  Bonus tip: I wear multiple layers of clothes to the gym to sweat and detox my body!

In addition, I don't go out to eat after 6 PM.  My friends and family know this about me and always help me figure out how to make it work.  My bedtime is non-negotiable, and I don't make exceptions.  I know how it impacts me to eat too late or miss out on sleep, and I'm not willing to put myself through that.  I never apologize for doing what's best for my body.

Sardines

Sardines are the BEST snack, breakfast and lunch.  They're easy, and they travel well for meals on the run.  I get my sardines in bulk from Costco, but as long as the ones you choose are wild caught in water, they will work.

I often combine my sardines with greens.  For example, if I'm going out to eat and don't trust the protein at the restaurant, I will bring them along and add them to a salad.  I talk about my love of sardines in my blog, "

Things I Am Doing to Boost My Fertility.

"

I have another bonus tip: I never eat food groups alone.  I always pair food in smart combinations.  For example, I combine proteins with fiber.  I never eat a carb by itself, always with protein and fiber.  I eat small meals throughout the day, and I never skip meals. Using this method keeps blood sugar stabilized and helps me feel my best.

Coffee Enemas

After I came off anxiety and sleep medications, I felt better, but my body still felt very off.  After working closely with a functional medicine doctor, we figured out I wasn't sick because of any chronic disease in my body.  I was sick because my body was going through withdrawal symptoms after depending on many medications over the years.

Detoxing your liver, organs, and body is essential whenever you're coming off of medications that your body has leaned on for so long to live.  At the time, I was working with Dr. Kelly Brogan, a holistic psychiatrist practicing out of New York. Her book, "

A Mind of Your Own

," was completely life-changing for me.

One of the things that she talks about in the book is the benefits of coffee enemas.  Coffee enemas can help your body detoxify its organs, boost immunity, and to feel more energized.  For me, they help detox my body from the withdrawal effects mentioned above and also help me feel energized and cleansed.
I am an advocate for thinking outside the box to find relief from your chronic pain.  I hope you found these five tips helpful as you navigate your wellness journey.  Please keep in mind that this article contains my personal experiences and opinions, and I always encourage the help and support of a Functional Medicine doctor.