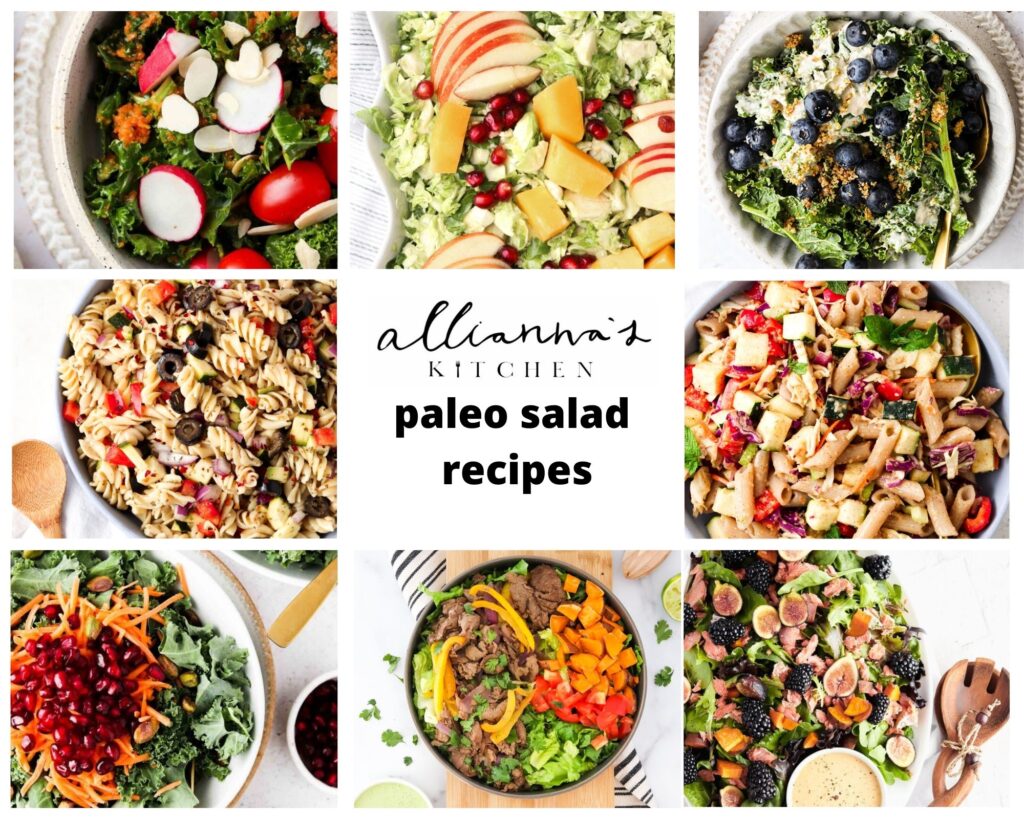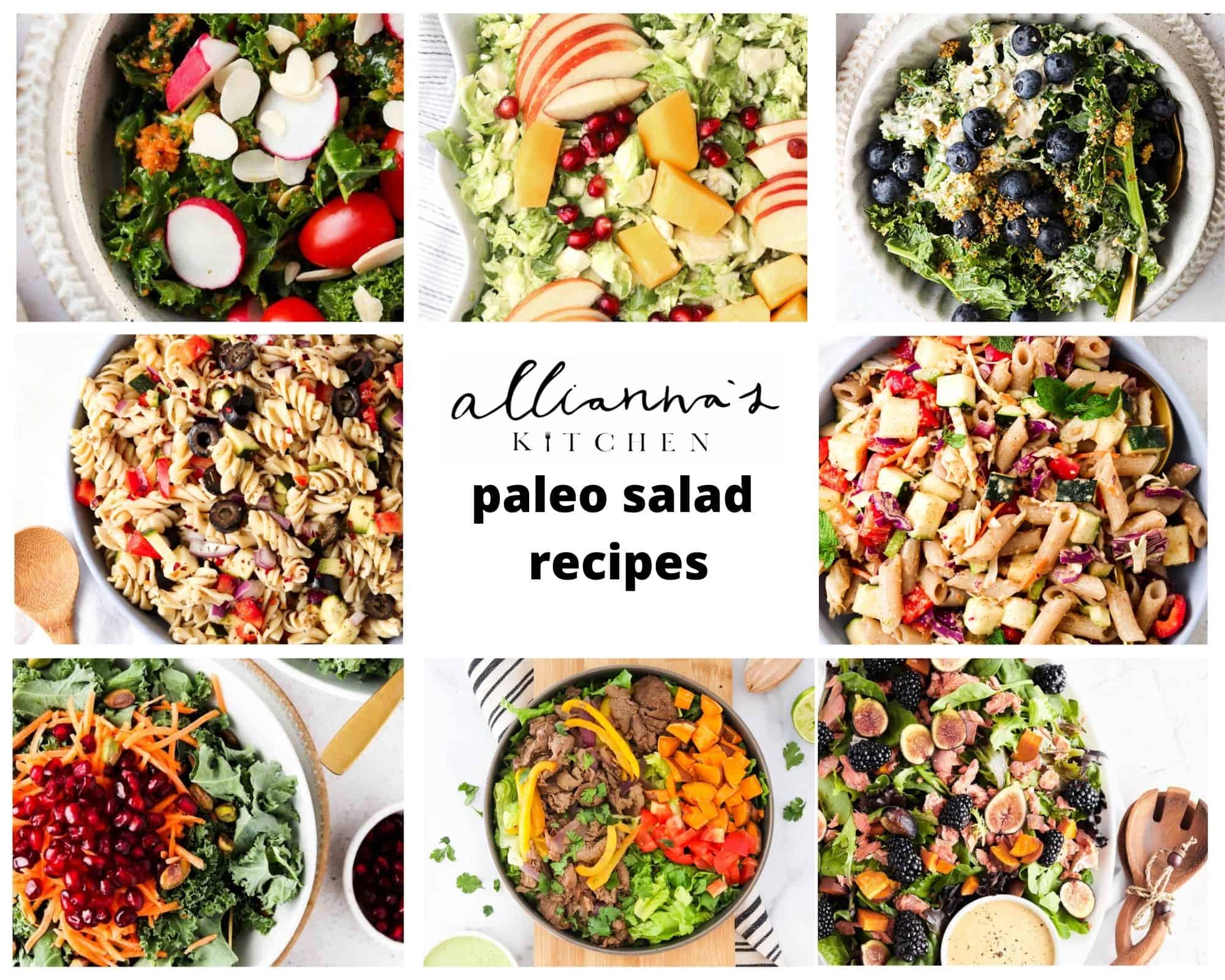 Paleo Salads: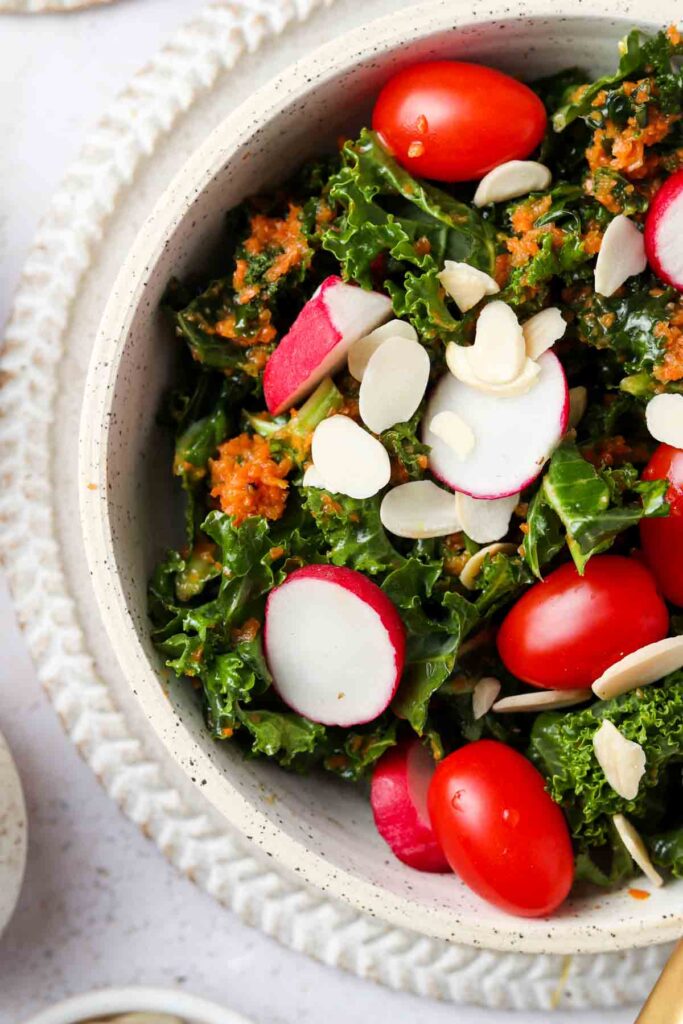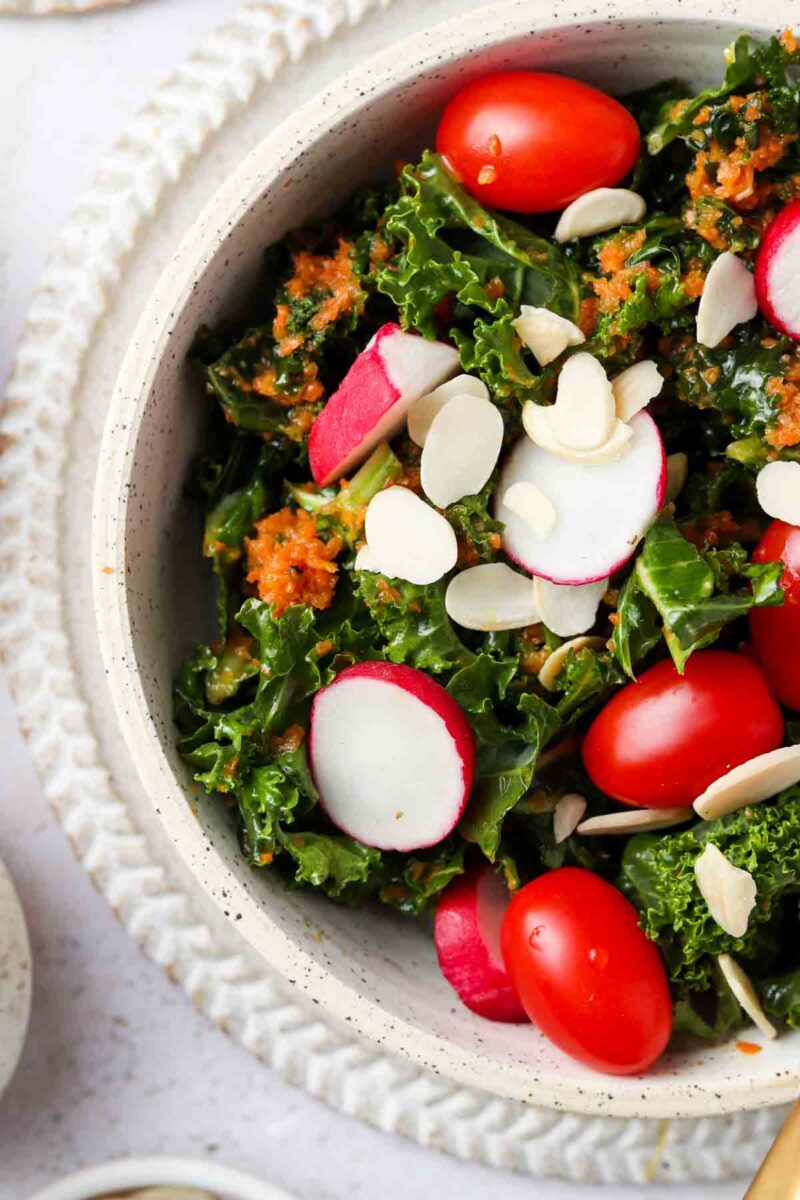 This Japanese Steakhouse Carrot Ginger Dressing is seriously to die for! It tastes just the stuff you get at a restaurant yet it is much healthier and naturally gluten free, soy free, and paleo friendly! This dressing only takes minutes to prep which makes it great for weeknight dinners.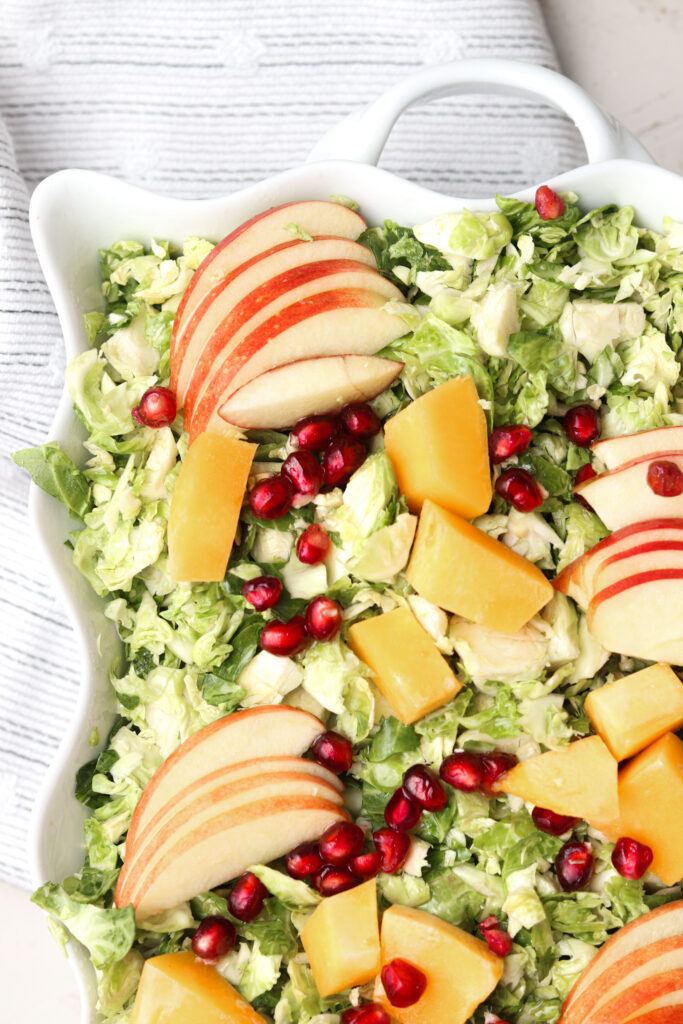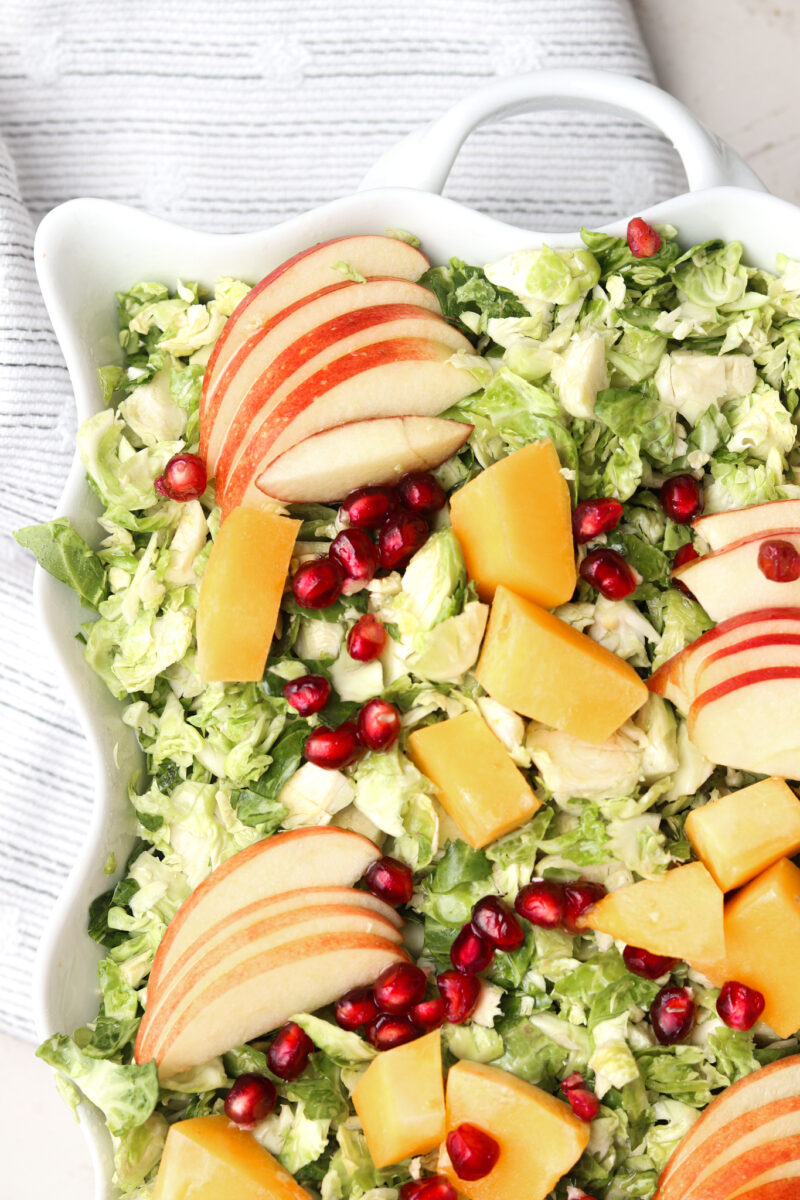 This cold brussels sprout salad paired with a aip and whole30 approved salad dressing is exactly what you need for these cold fall and winter months. The added pomegranate adds a nice crunch to this nutrient dense and colorful salad. The pumpkin vinaigrette compliments the fall harvest fruits and veggies oh so nicely. You can prep this salad and cook the squash in advance to help free up oven space during your holiday occasions.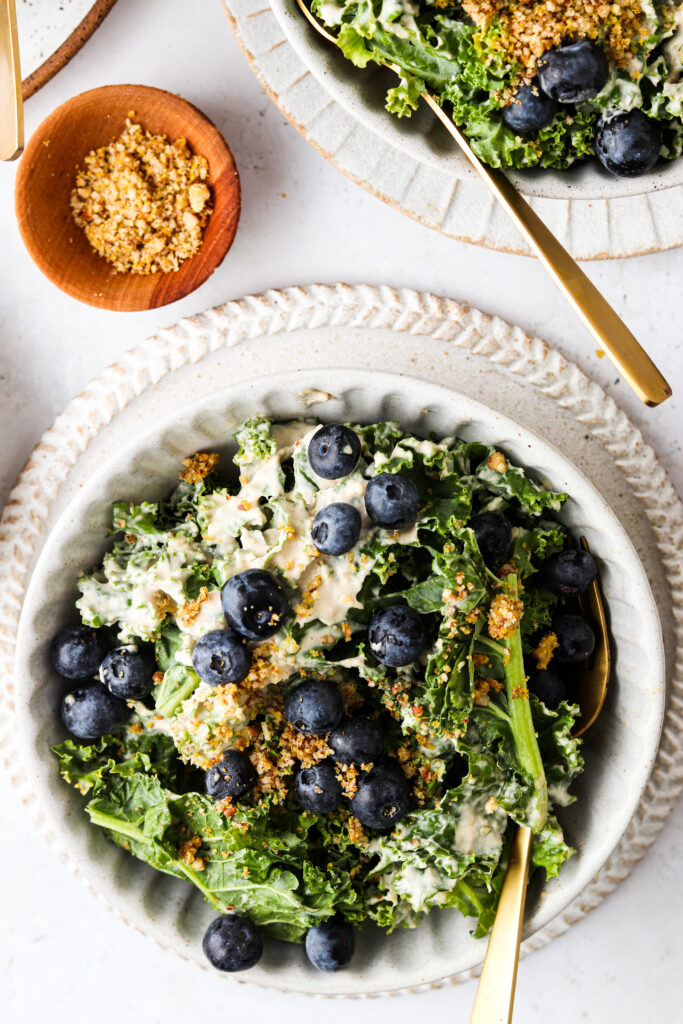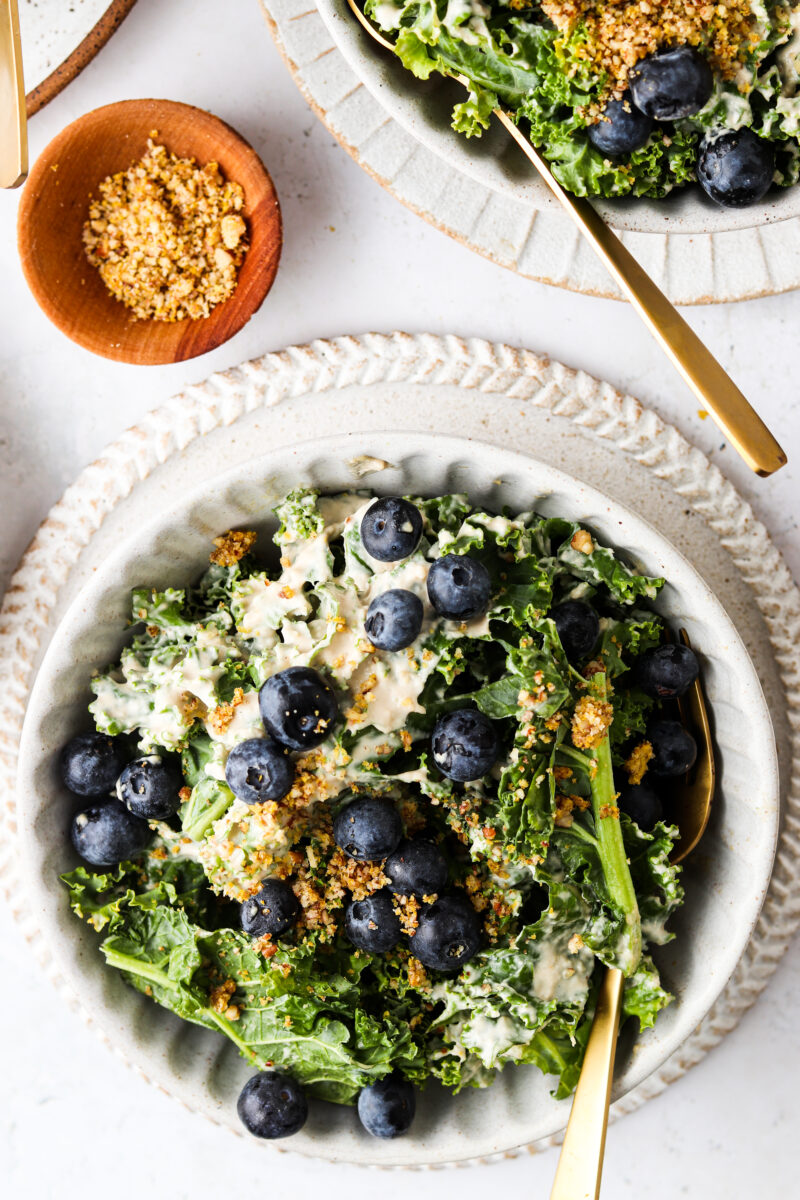 This Blueberry Kale Salad With Pecan Cheese is super light and delicious! The earthy tahini dressing combined with the nut cheese and fresh blueberries is to die for. This marinated kale recipe goes great with just about anything.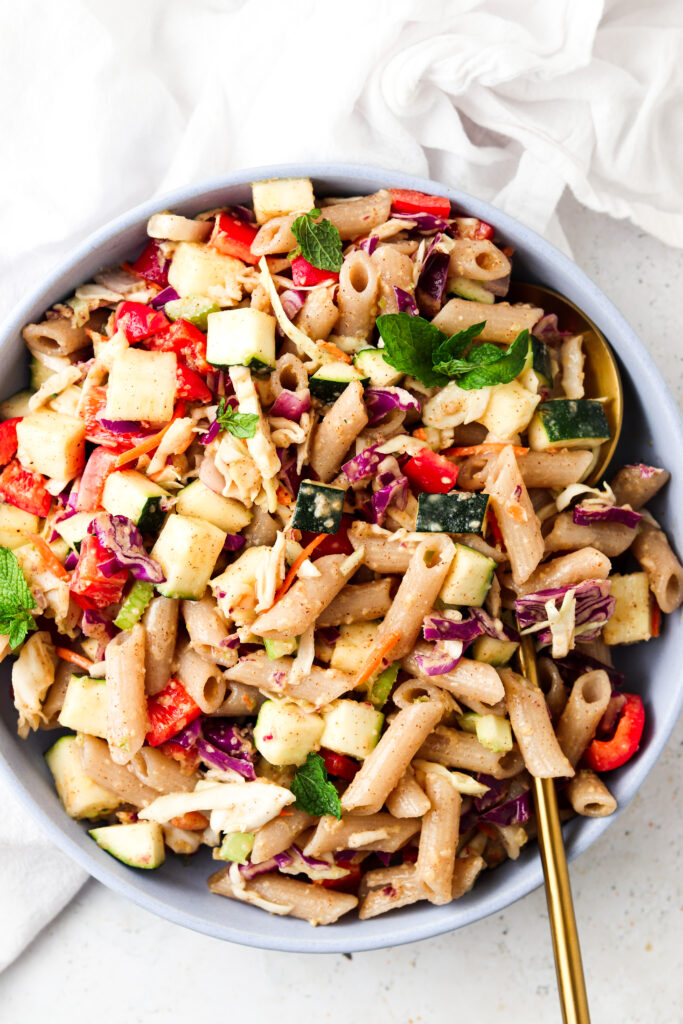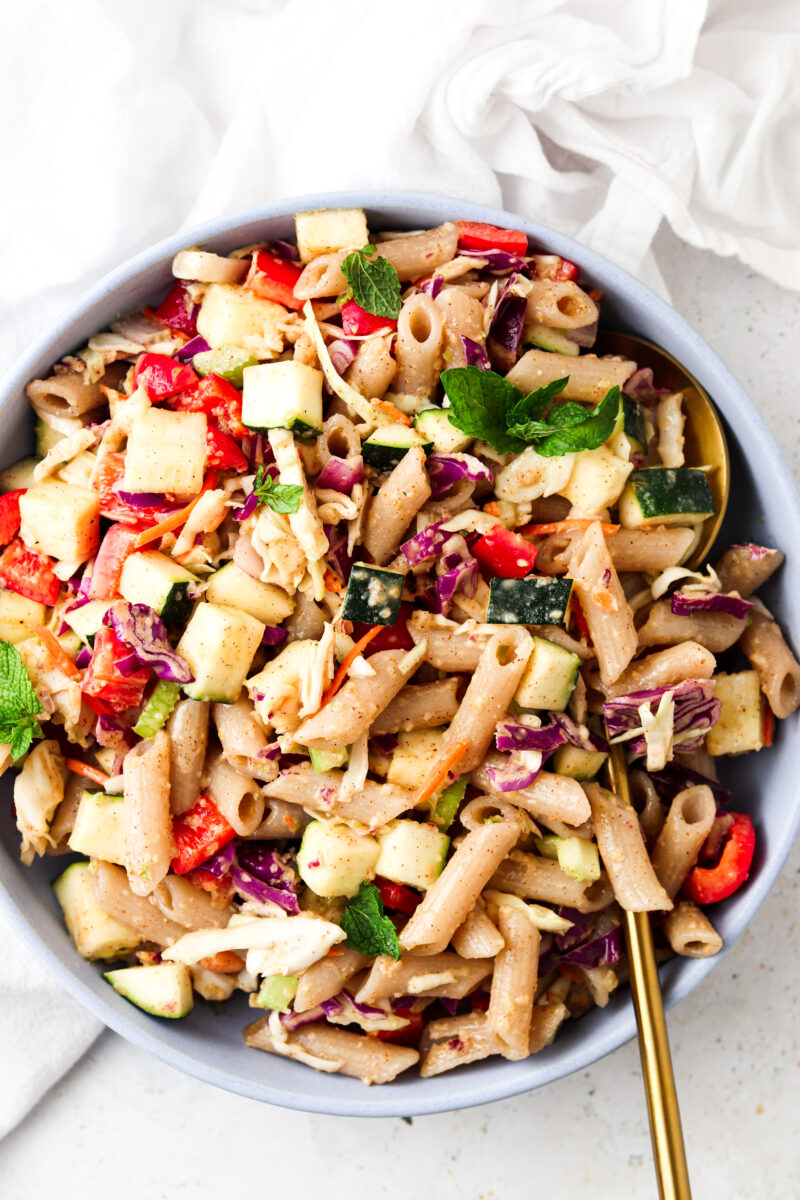 This gluten free thai pasta salad is loaded with flavor, super easy to make and something the whole family can eat! This recipe can be on your table within 30 minutes and it is naturally Whole30 friendly. My meal prep clients go crazy over this recipe.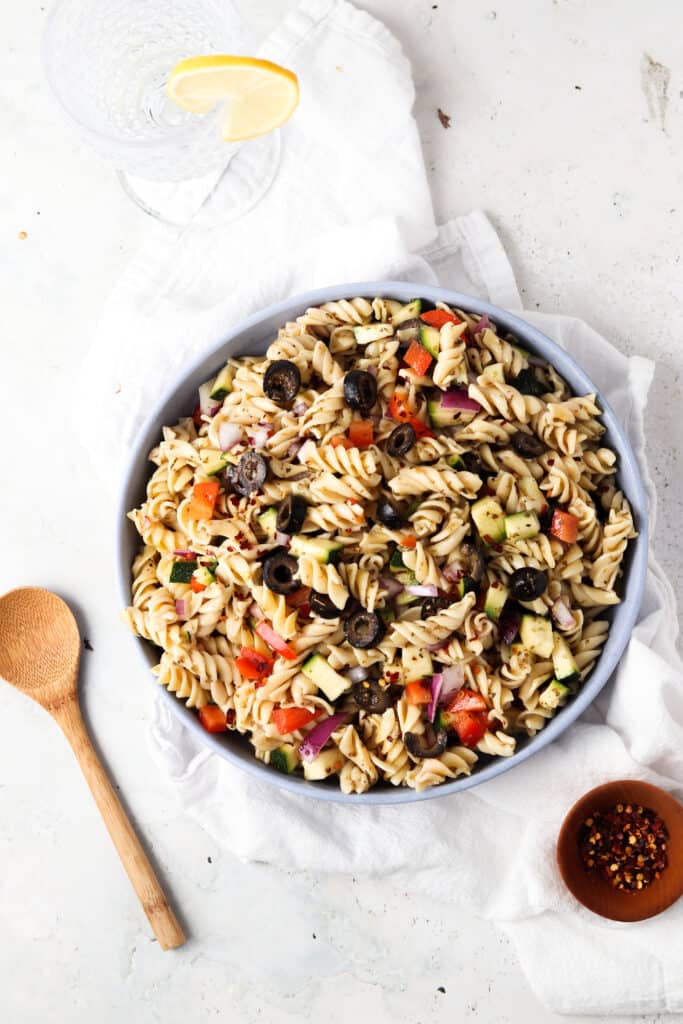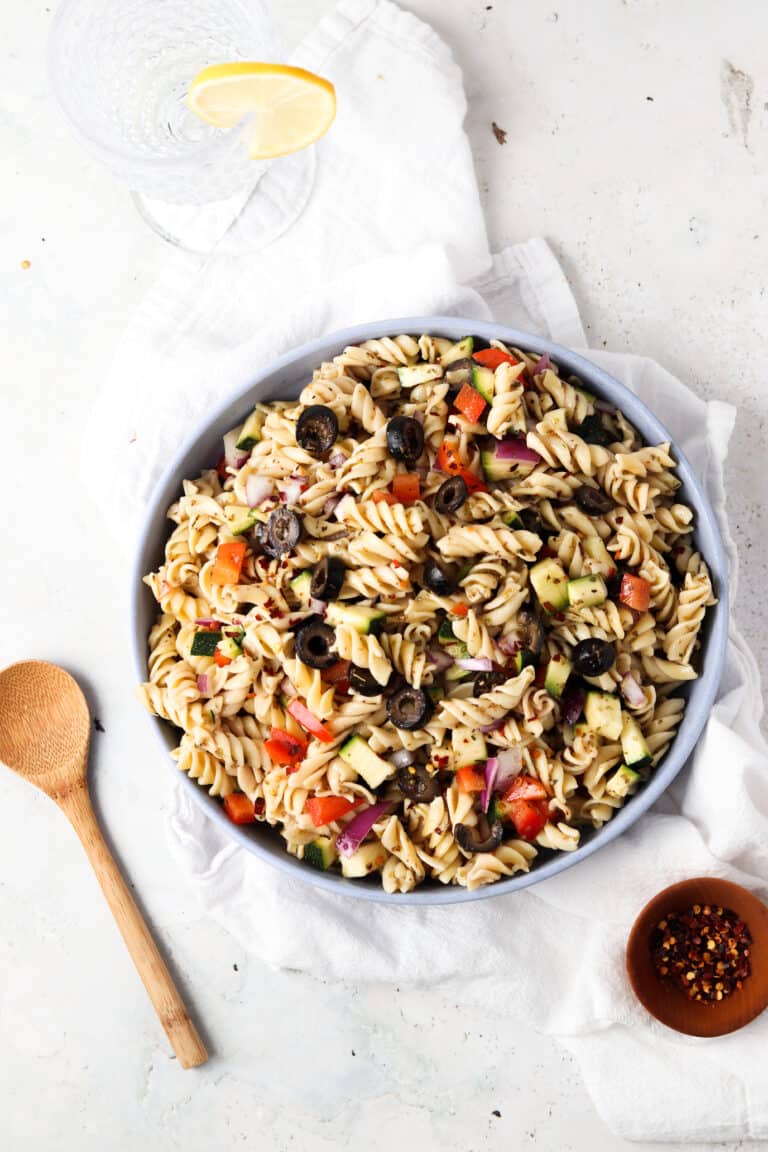 This paleo pasta salad is everything pasta salad should be: crunchy, easy, quick, filling, and oh so delicious. The crunchy red pepper and onions combined with the oregano and red pepper flakes makes this salad so tasty.  This pasta salad is naturally paleo, vegan, and Whole30 friendly. This Whole30 pasta salad is perfect for all of your warm day and hosting needs.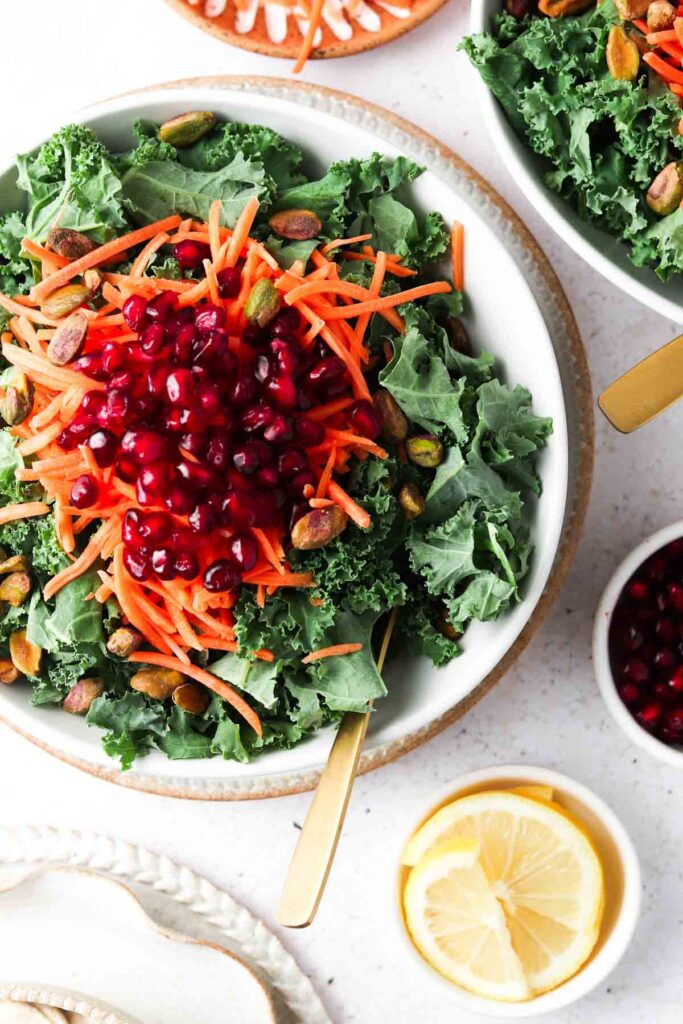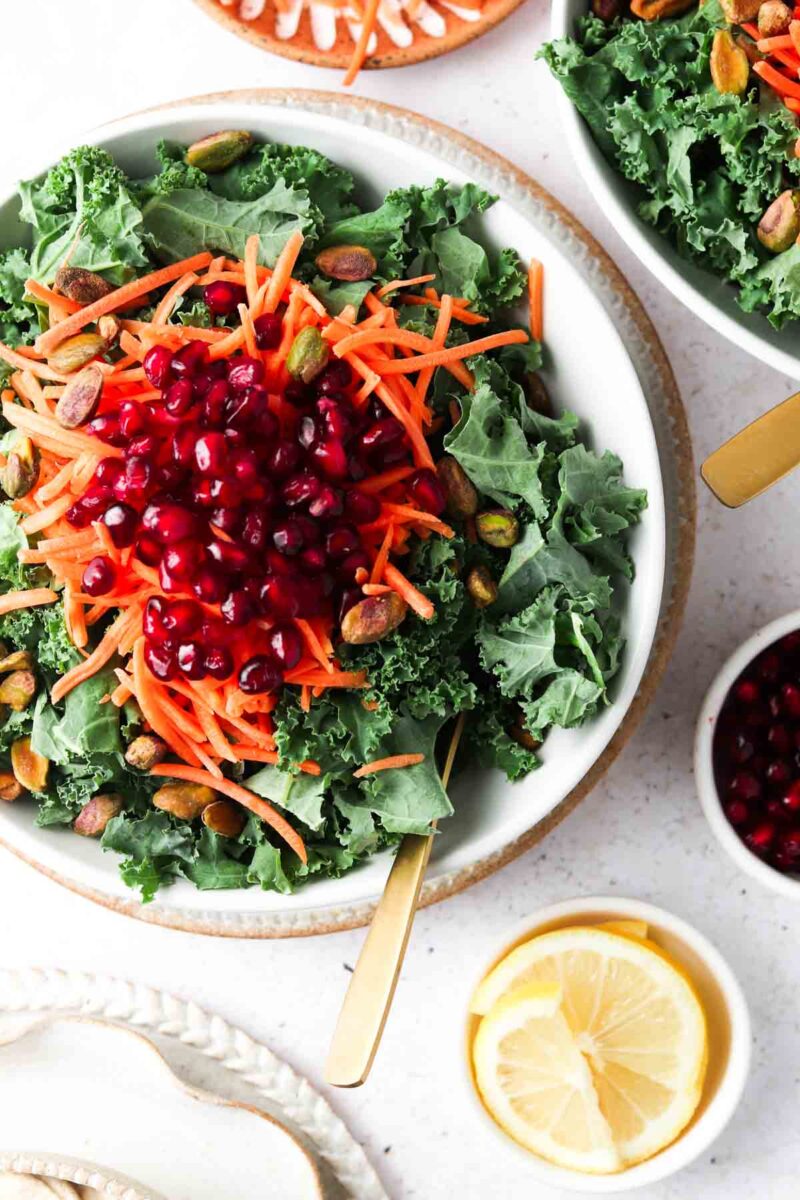 This massaged kale salad is seriously the best kale salad ever! It is naturally paleo, vegan and whole30 friendly. The pomegranate and pistachios add the perfect mix between sweet and salty while giving this salad a crunch! If you typically don't like kale, this salad is for you. The lemon tahini dressing adds the perfect kick to the salad as well as it helps break down the kale so it is not so tough.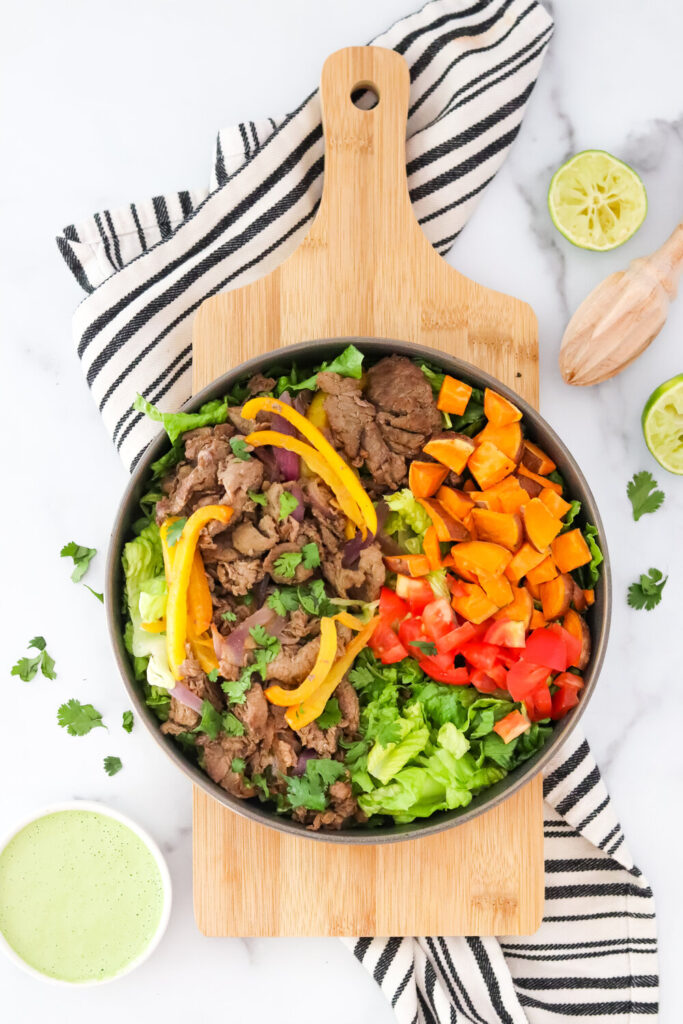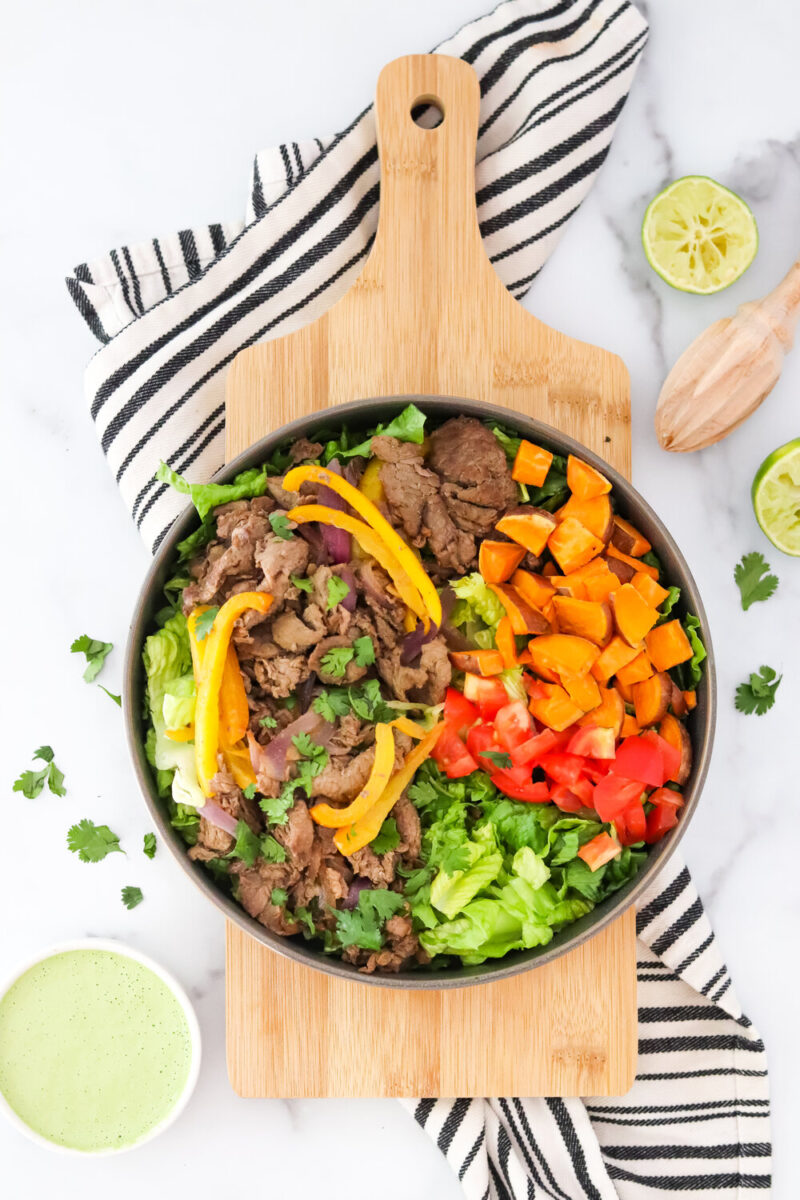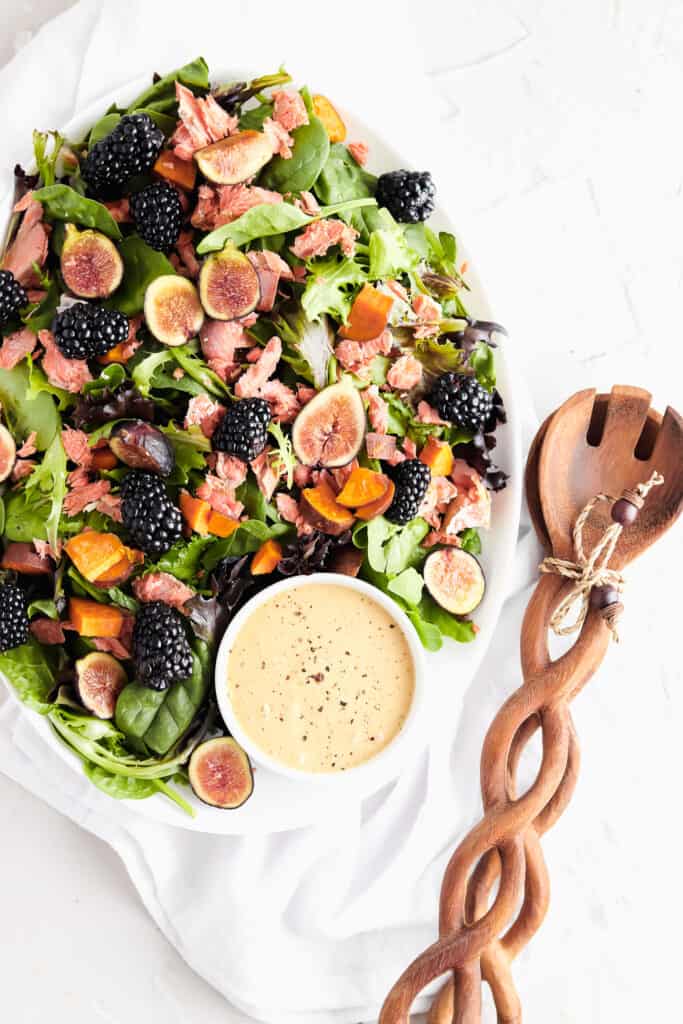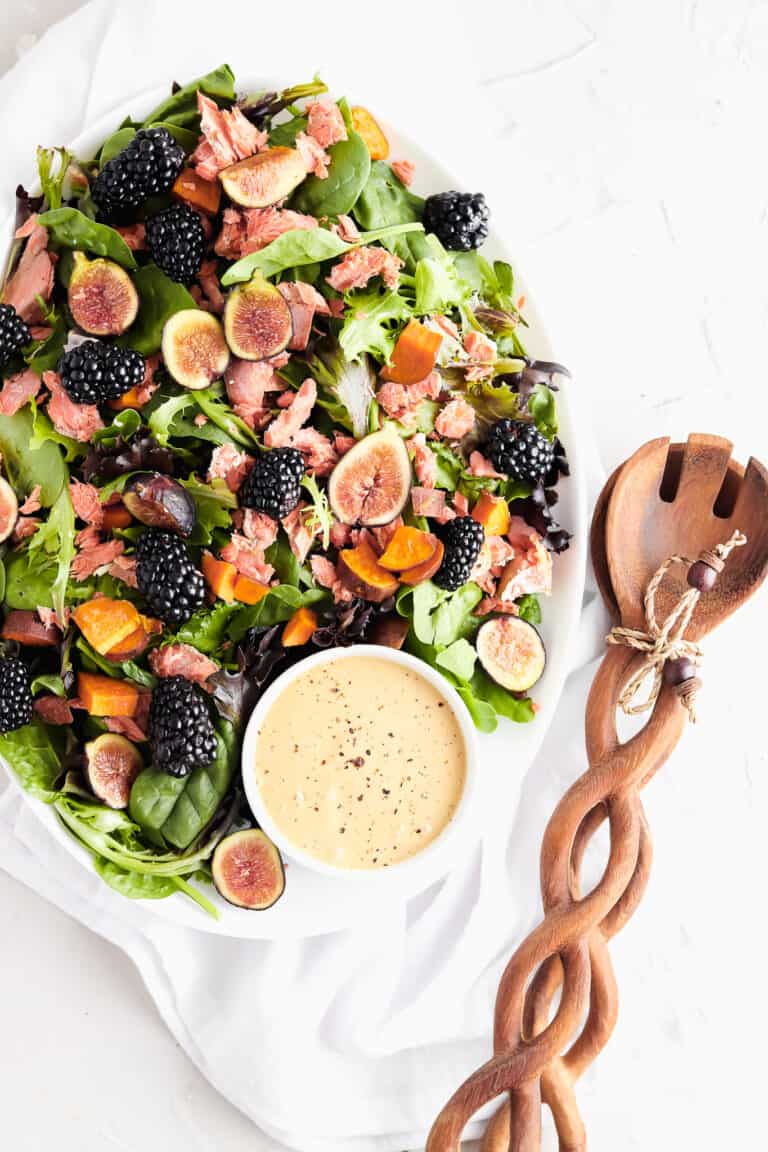 This fall harvest nutrient dense salad is perfect for any occasion. The fresh berries, sweet potatoes and natural syrup from the figs add the perfect amount of sweetness. The added salmon can make this salad a full meal. This salad is paleo, AIP, and WHOLE 30 compliant, it can also be made vegan.