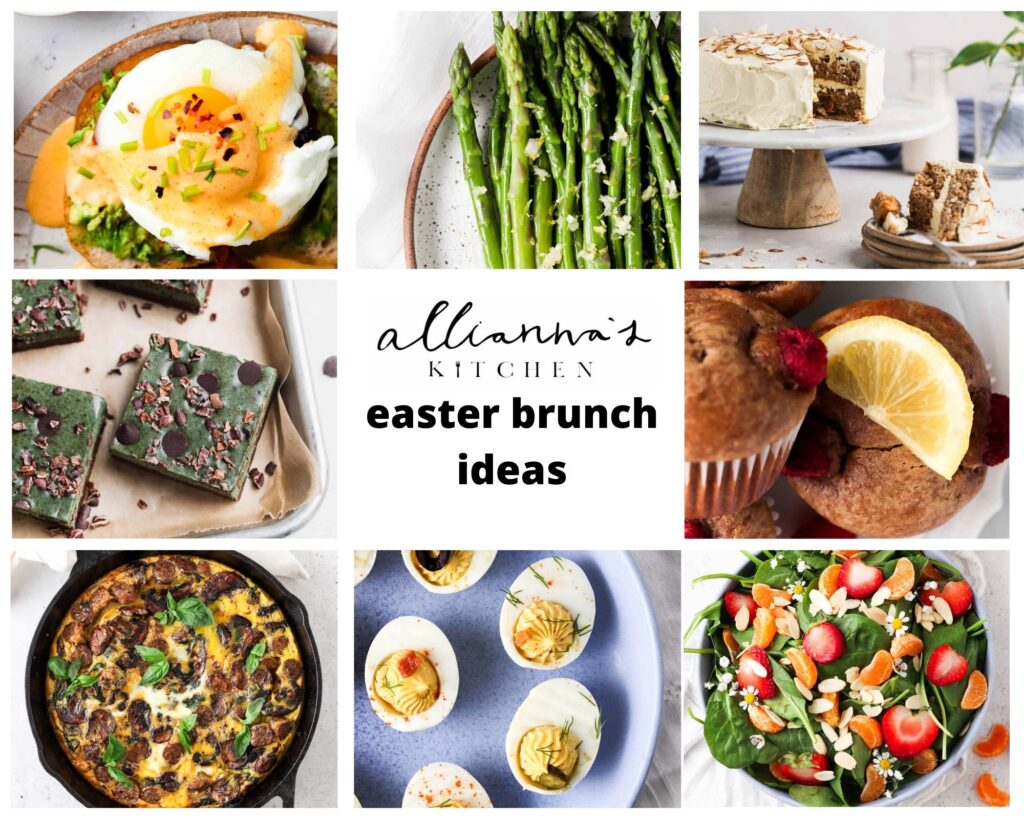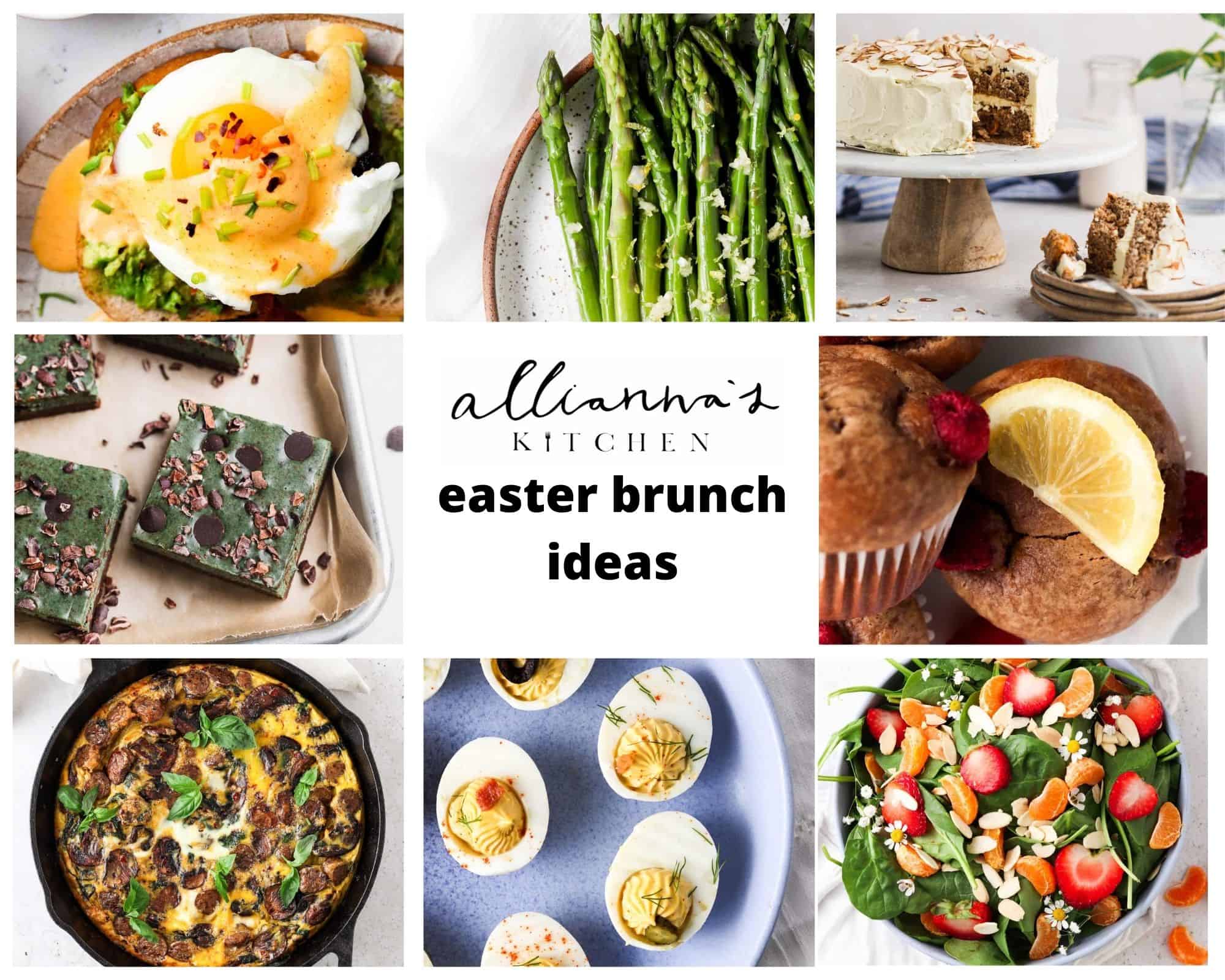 Easter Brunch Ideas: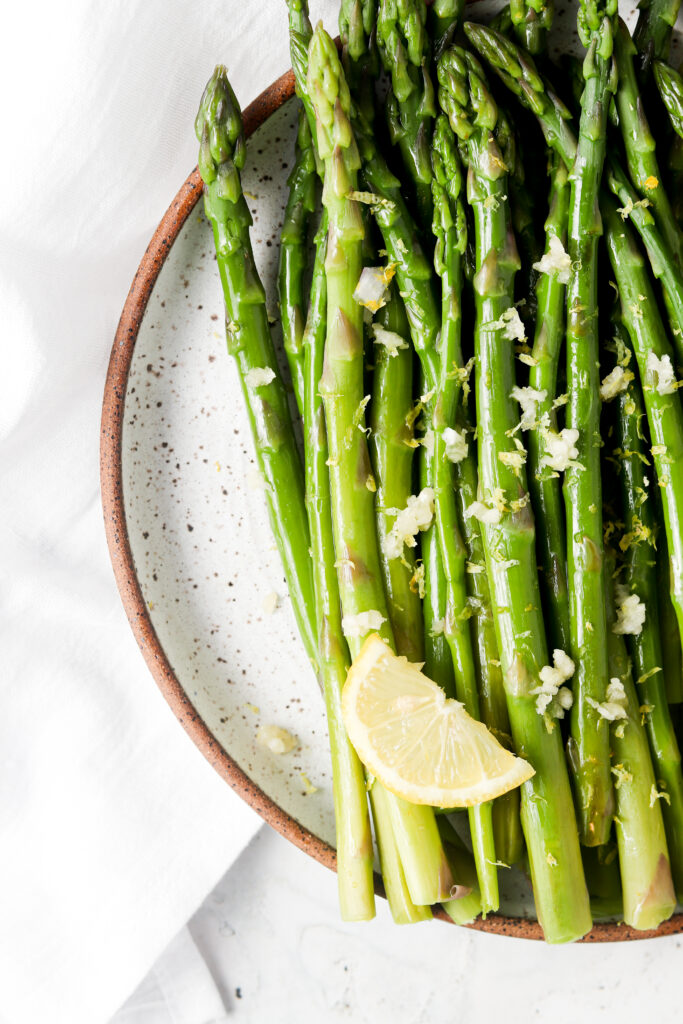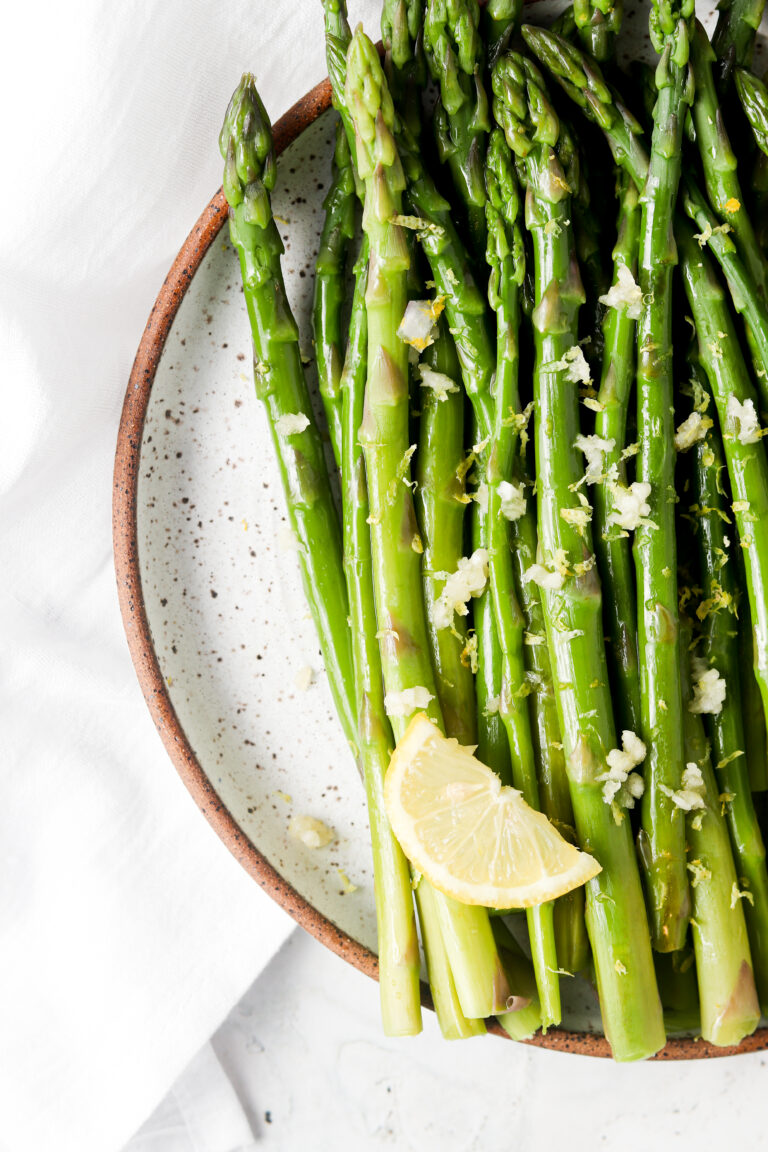 This roasted lemon garlic asparagus recipe is quick, easy and delicious. It has the most perfect combination of garlic and lemon. This recipe goes great with just about anything!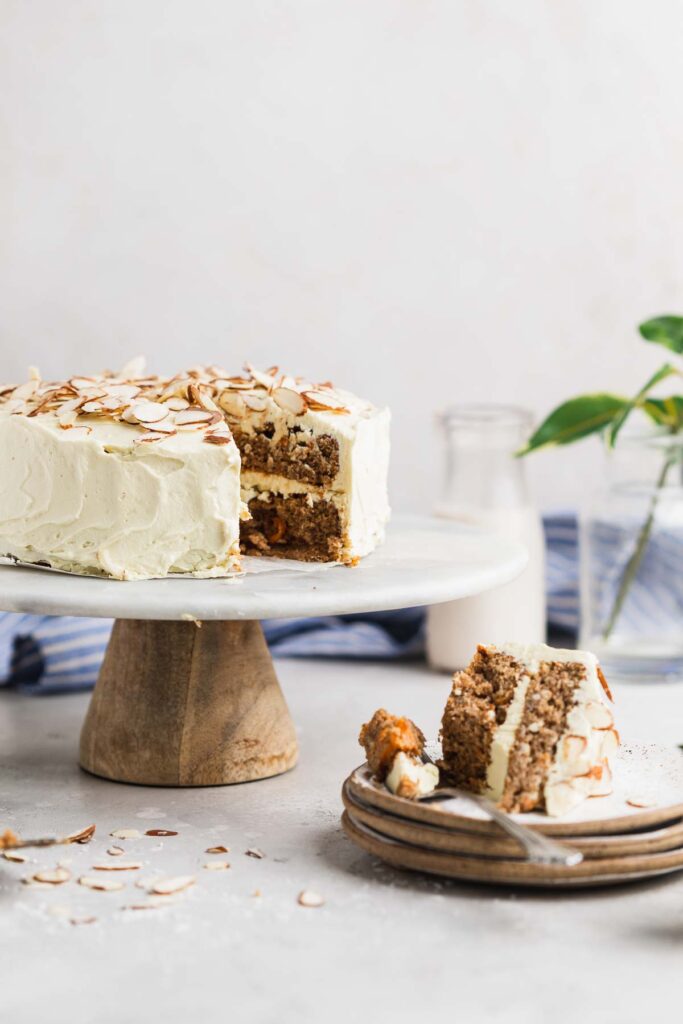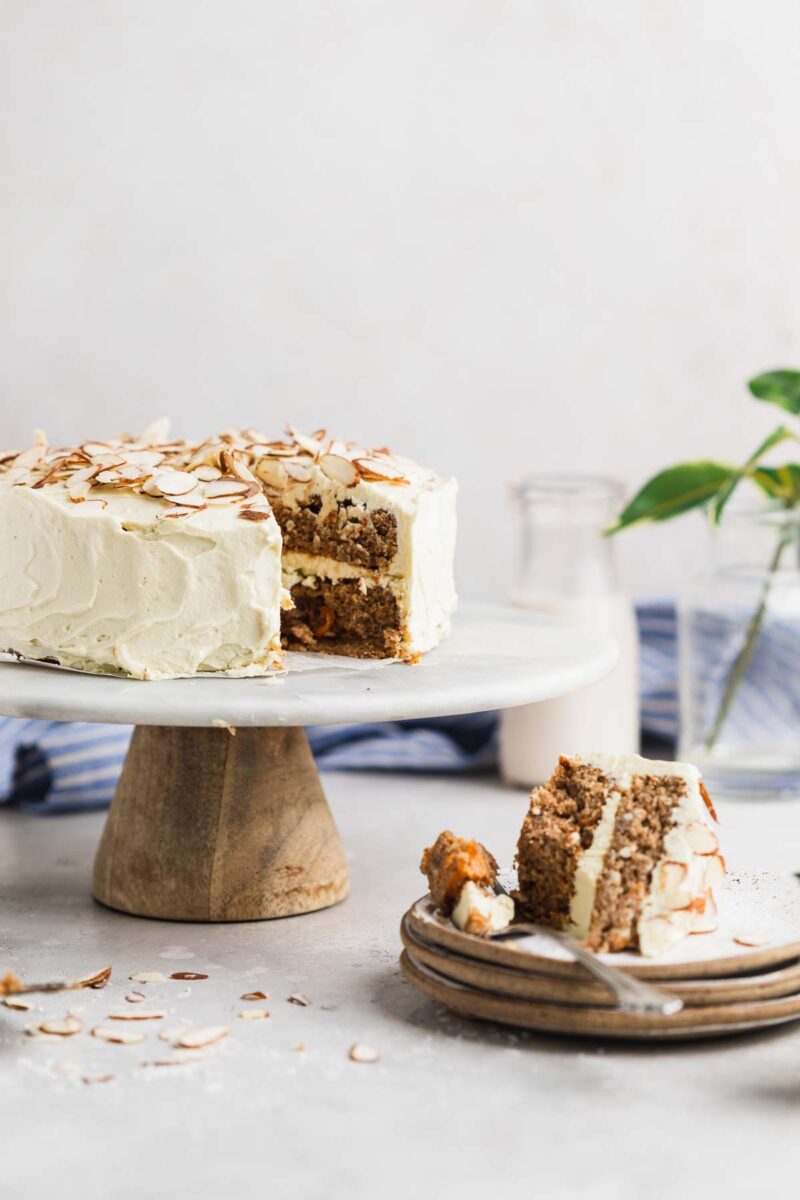 This Paleo Carrot Cake is a staple in my house. We make it every year for Easter. The moist and fluffy grain free cake combined with the sweet and smooth buttercream frosting is quite delightful. This recipe only requires 30 minutes of hands-on time and is perfect for Spring.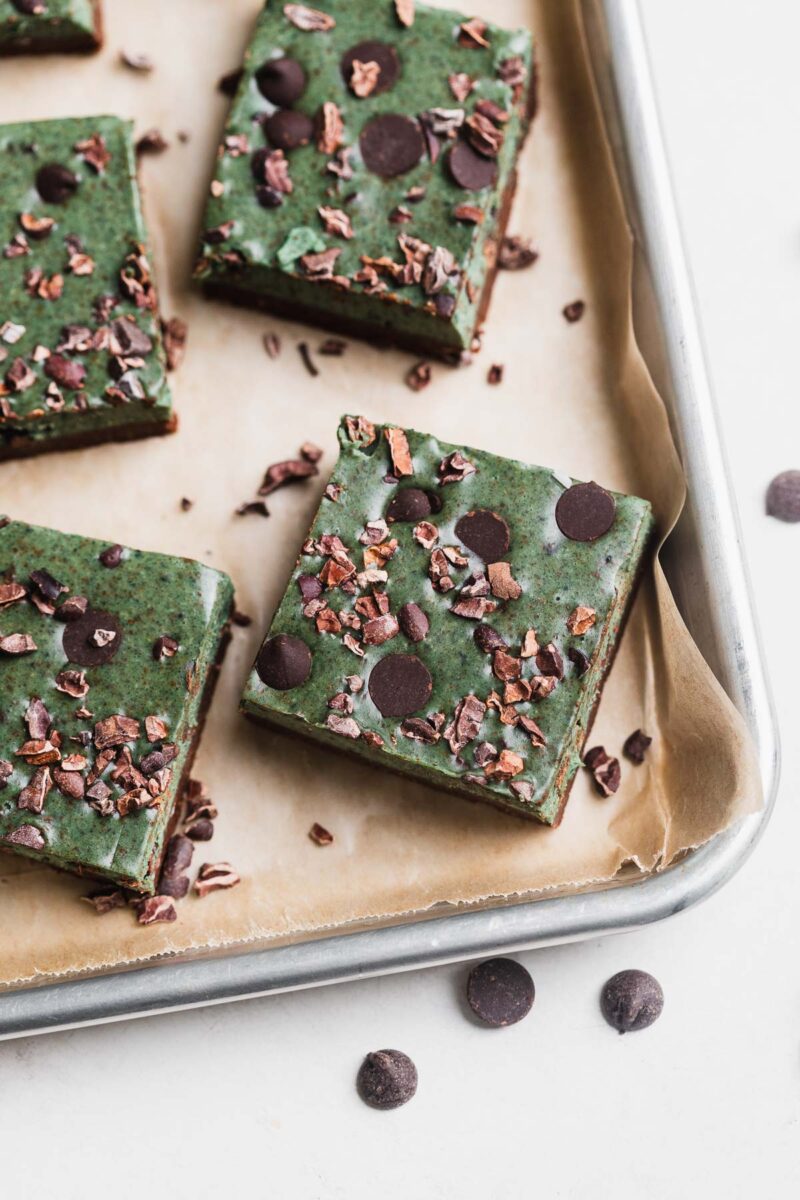 These Paleo Mint Chocolate Cookie Bars are so simple and easy to make! We love making this recipe around the holidays: Christmas, Saint Patrick's Day and Easter! This recipe only takes 30 minutes of hands on time, which makes it a great quick dessert to whip up yet still so elegant.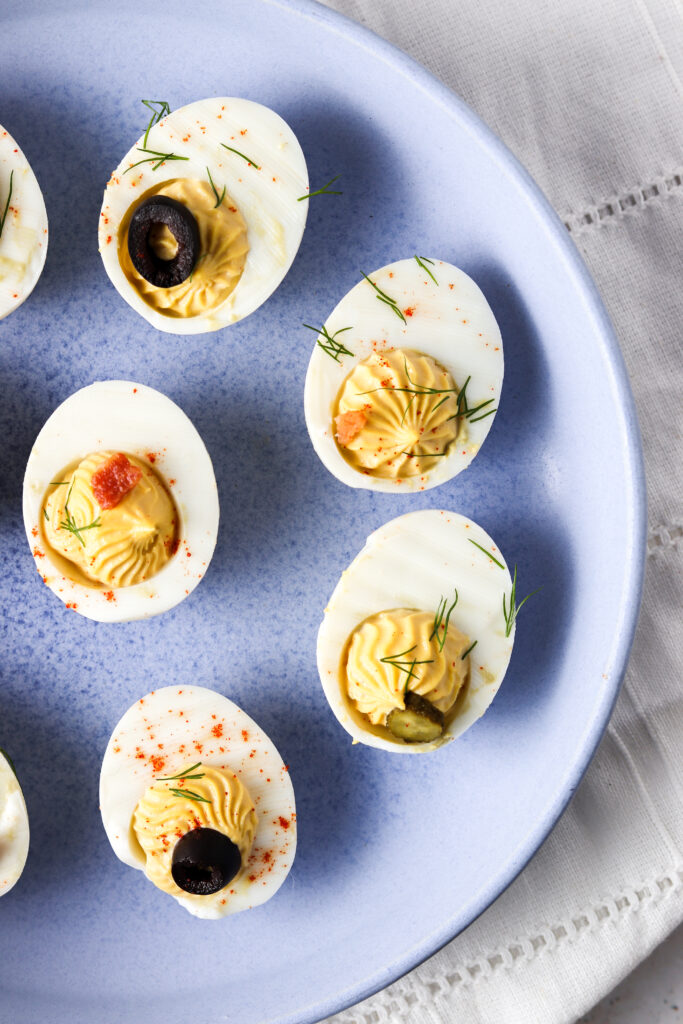 These Whole30 deviled eggs are perfect for every occasion! The creamy avocado mayonnaise confined with the dijon mustard and pickle juice makes for the most perfect filling. We like to top these eggs off with black olives and mini pickles. This recipe includes two ways to make these deviled eggs.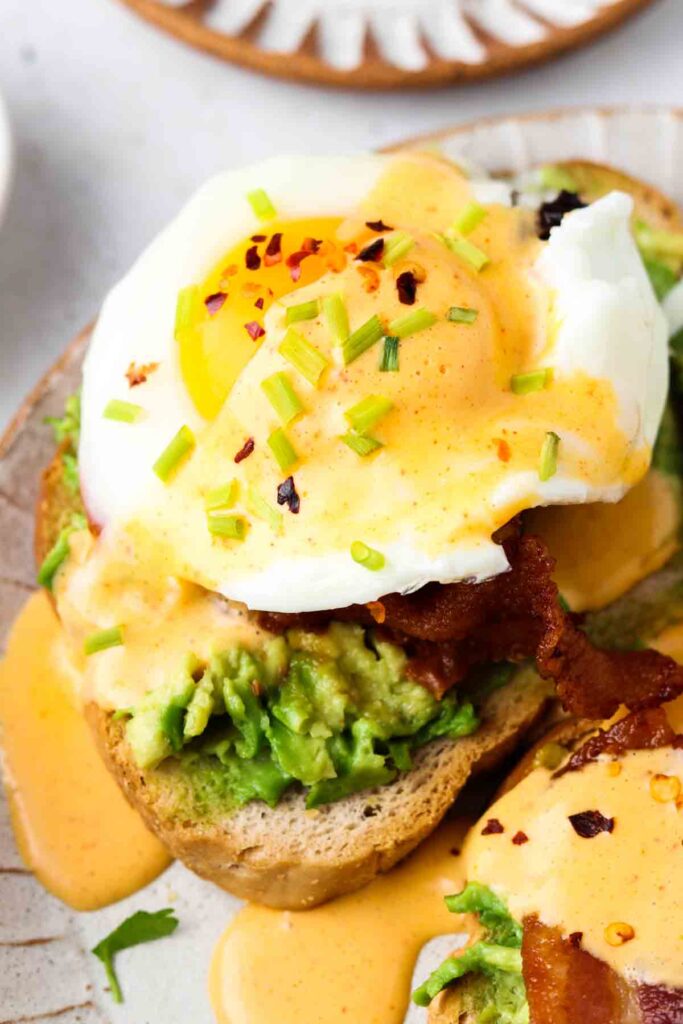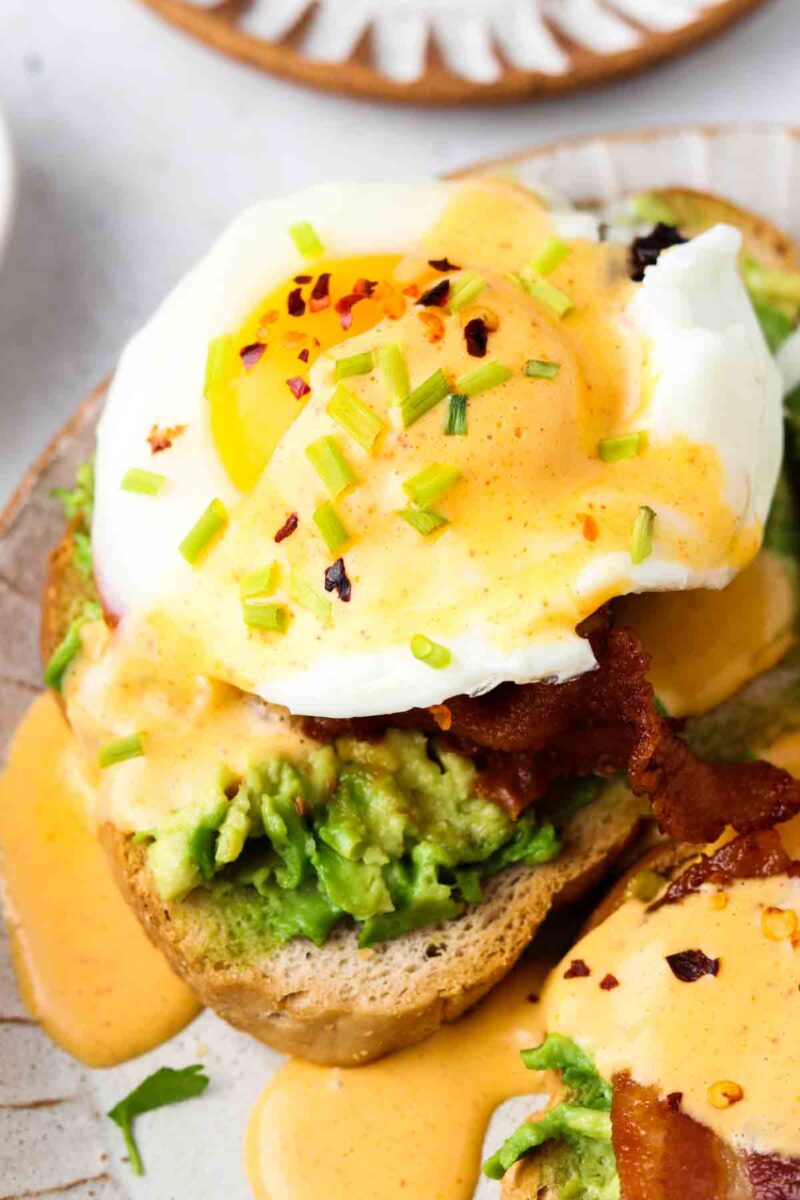 This Dairy Free Hollandaise Sauce is seriously to die for. This paleo sauce only takes 5 minutes to make and goes great on just about anything: steak, eggs, salmon and so much more!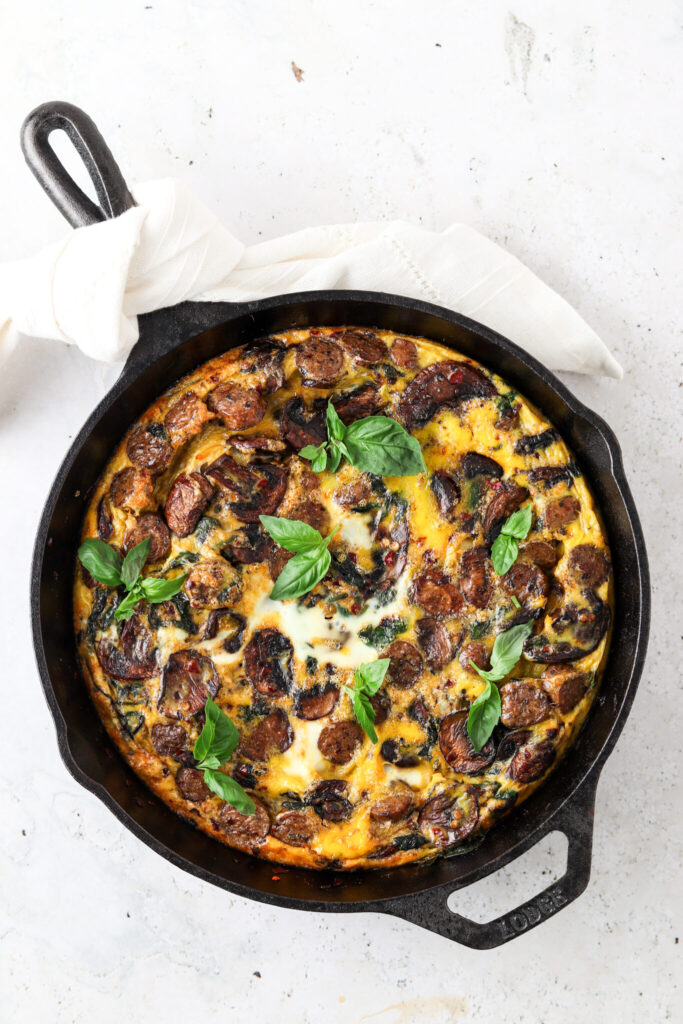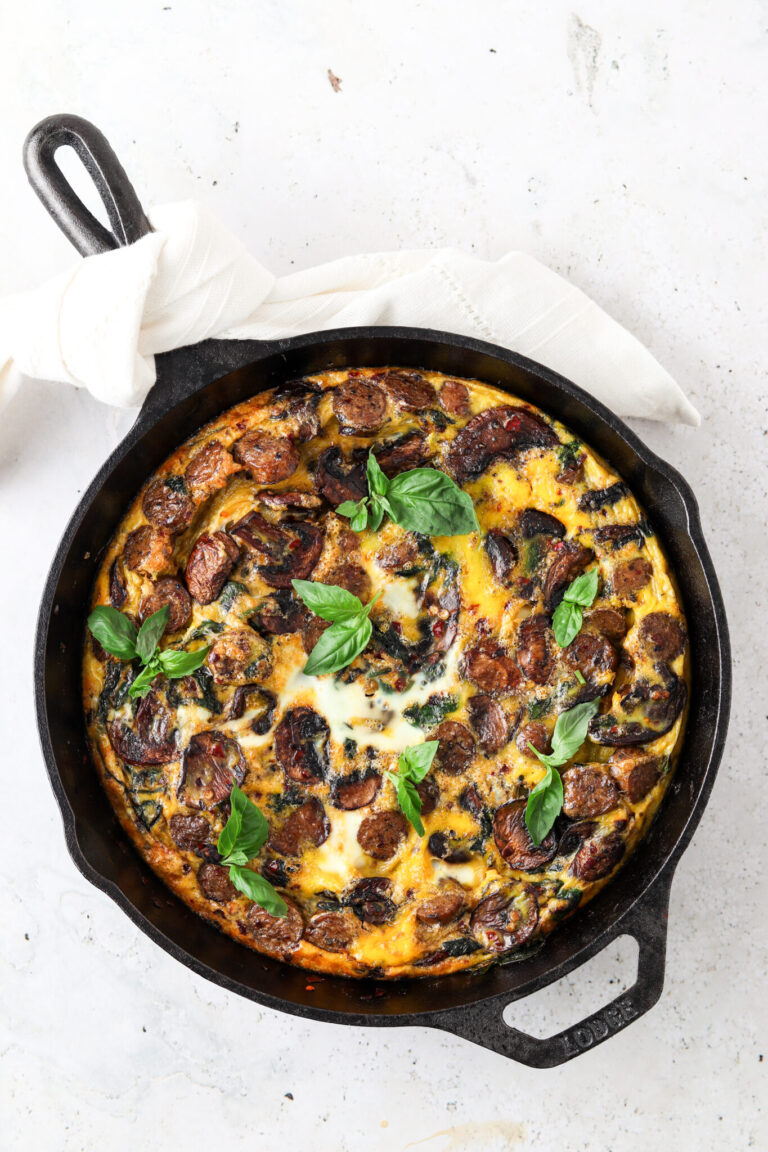 This quick and easy spinach mushroom frittata is perfect for all of your breakfast needs. We like to make it for our weekly meal prep as well as all of our family breakfasts. It only requires 10 minutes of prep time. You can have breakfast on the table within 30 minutes!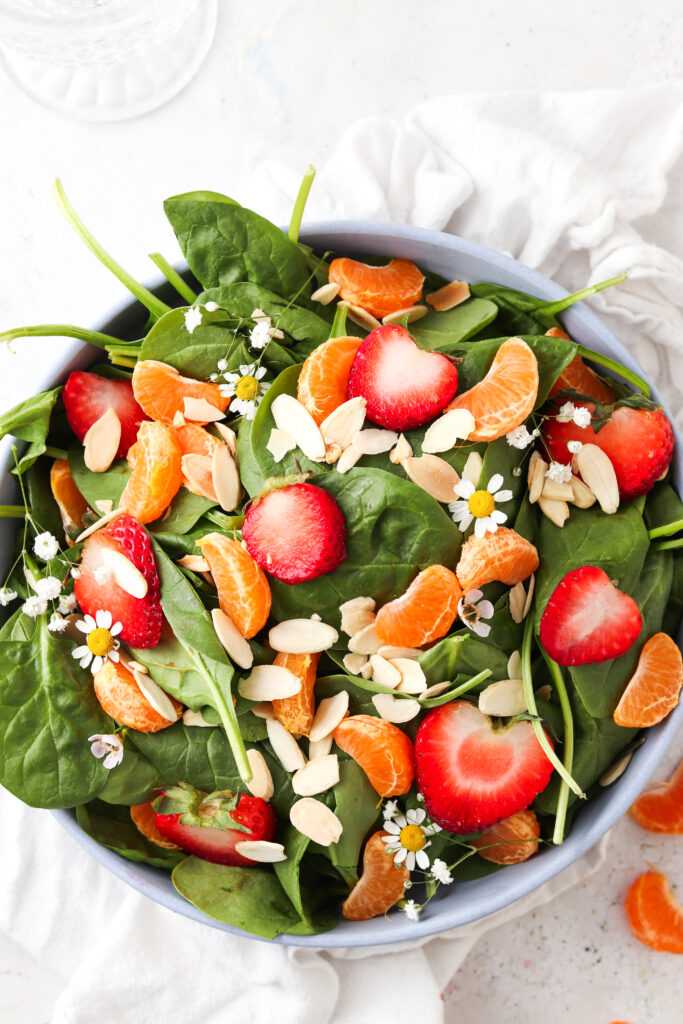 This strawberry poppyseed salad is perfect for summer and spring! It is light and full of flavor. It reminds me so much of the strawberry poppyseed from Panera, but even better! This recipe is paleo and Whole30 friendly. With only taking less than 15 minutes to prepare, you can have this salad on the table in no time.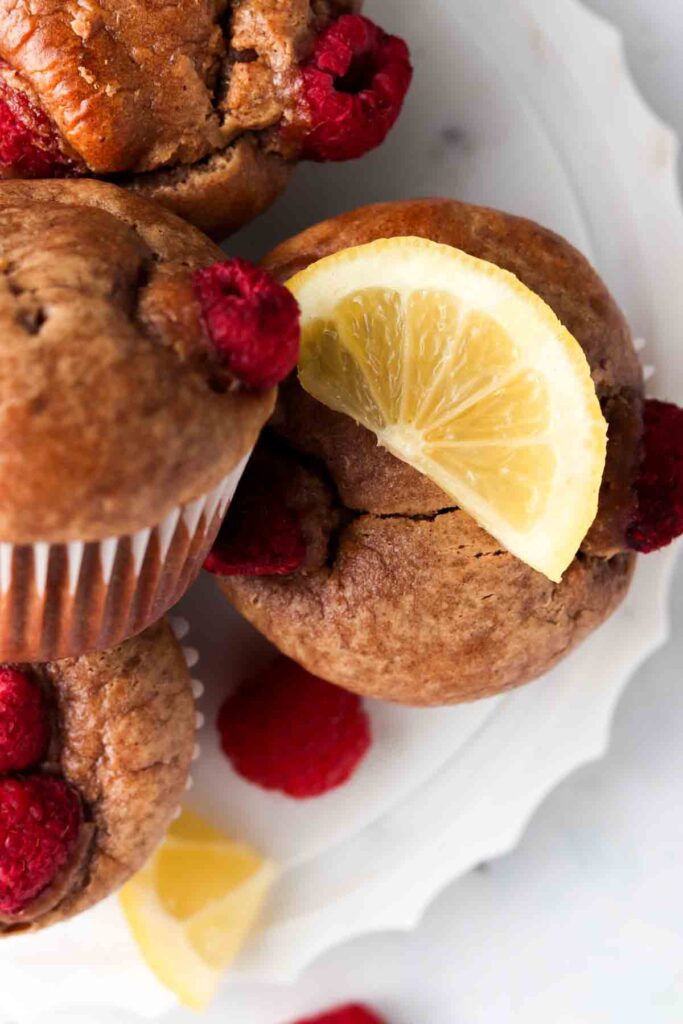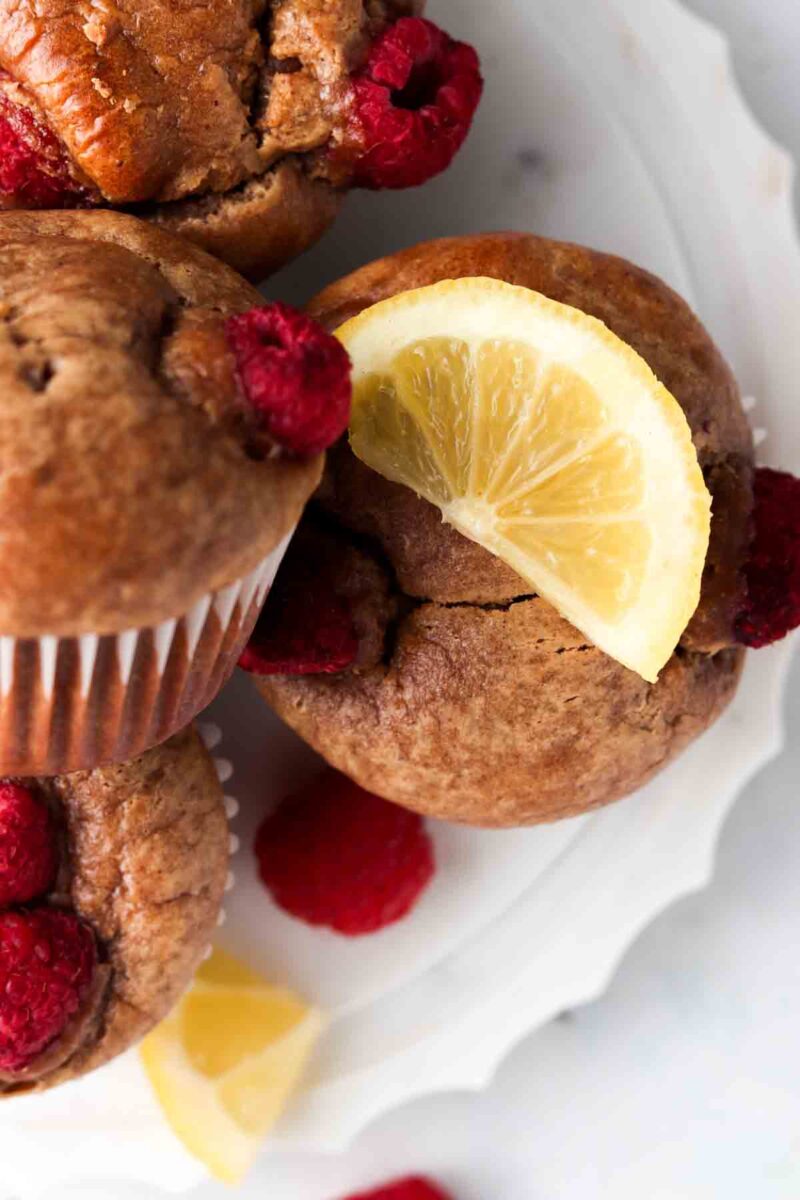 These Gluten Free Raspberry Lemon Muffins are super easy to make and are perfect for snacks and breakfasts! This muffin recipe is blender friendly which means all you have to do is put all of the ingredients in the blender, and blend. This recipe only takes 5 minutes to prepare and can be warm on your kitchen table in under 25 minutes.