The Whole30 is a 30 day reset that allows you to completely transform the way you look at food. It can also be a good way for people with chronic health problems to identify foods that may trigger their symptoms and inflammation. The Whole30 pushes us to look at food as fuel rather than as a reward. Instead of rewarding ourselves with pizza or margaritas at the end of the week, it focuses on rewarding ourselves with other forms of self care. Self care can look different for everyone but for me it looks like baths with epsom salts & lavender, going to bed early, going to my favorite workout class, or doing crafts. Self care can be anything that makes you feel food and is good for you!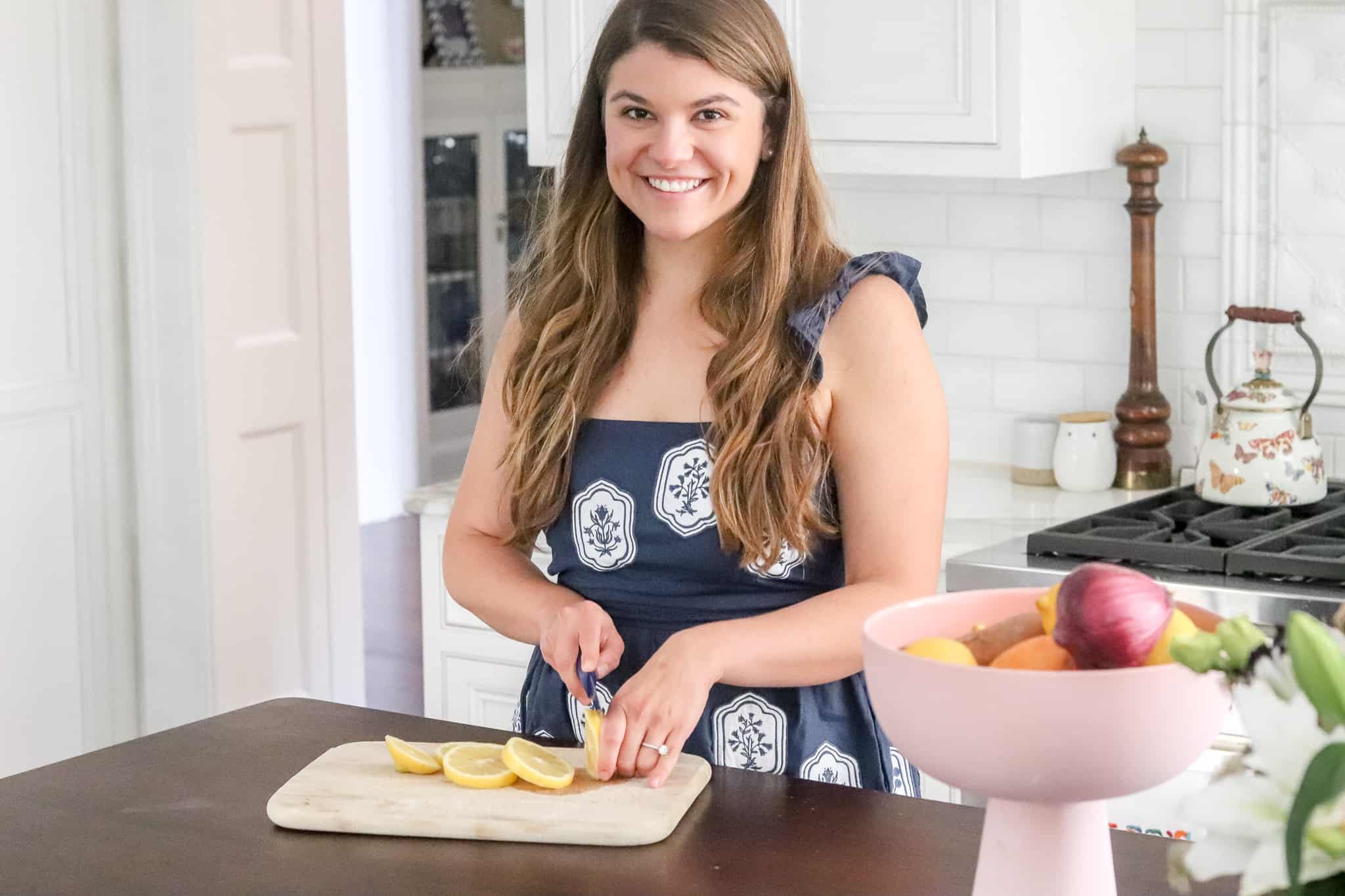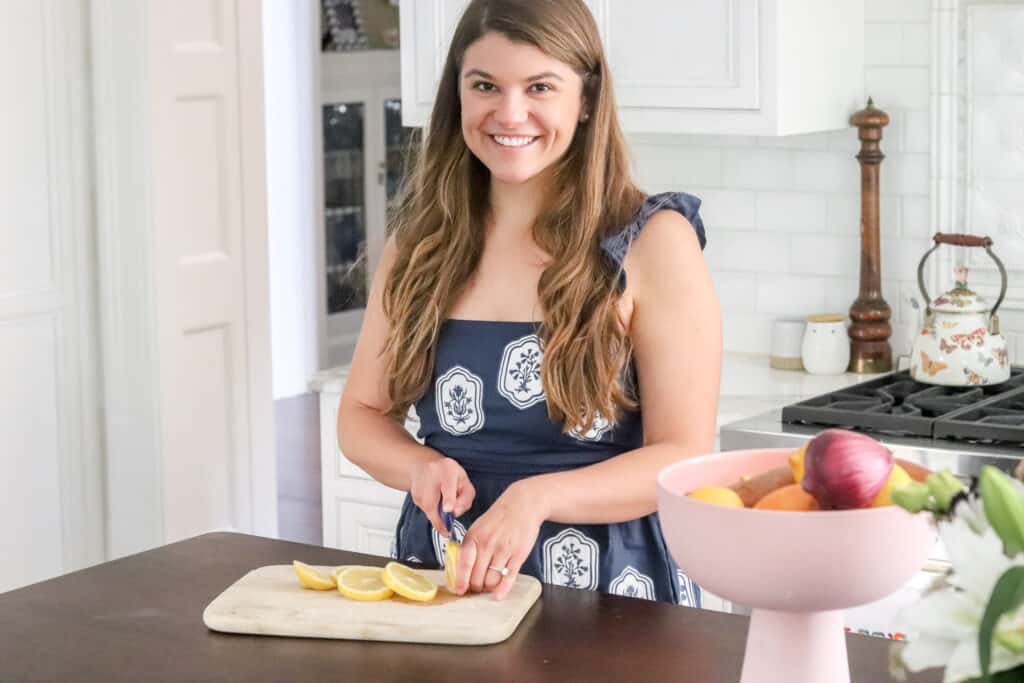 What Does Whole30 Entail?
Instead of focusing on scale or calories, Whole30 focuses on eating real nutrient dense foods. Think of the foods our ancestors ate before processed foods: meat, eggs, vegetables, fruits, nuts, and seafood. While I encourage people to focus on the foods they can eat, it is important to understand what foods you cannot eat. If you are buying foods with labels, it is important to read those labels! 
Here is a list of what you cannot eat:
No alcohol of any kind. 

No grains. 

No legumes (legumes include all beans and soy products.) 

The only exceptions here are green beans, snow peas, and sugar snap peas.

No dairy.

The only exceptions are clarified butter or ghee. 

No additives/preservatives.

Think carrageenan, MSG, or added sulfates. 

No baked goods – this goes for baked goods with approved ingredients! 

Whole30 is about changing unhealthy behaviors that are associated with food. A cookie is a cookie, even if it is made with Whole30 compliant ingredients!
Why I Am Doing The Whole30 Starting October 5th:
Like many people, I fell out of my routine during the quarantine. I started sleeping later which resulted in less time working out and eating more of the foods that I normally do not eat. My energy started to decline,  I got acne on my face, and experienced mid afternoon crashes. I started to turn to sugar throughout the day for boosts of energy. When you are eating real foods, the body becomes fat adaptive – it runs off of fat for energy. Fuel from fat is much more efficient than fuel from sugar because your body is not dealing with the constant blood sugar/insulin spikes. If you want to check out more about how I used food to heal my body, click here.
What I Learned From Doing Whole30:
While I have been gluten and dairy free for the last 5 years, I discovered a few other food intolerances. Aside from dairy and gluten, the other intolerances seemed to fade with time. That is the thing with the body, it is constantly changing so it makes sense that our intolerances can change too. I have so much more energy when I really limit sugar, even if it is unprocessed! The key is really paying attention to your body during this time because everyone is different!
Whole30 Recommendations (not rules, but highly recommended):
-Try not to snack. If you are hungry, try eating more at your meals. If you must snack, eat veggies!
Most frequently asked questions:
-Can I still drink coffee? Yes! Just drink it black. 
-Can I include ingredients in my cooking that contain alcohol? No. Check your labels!
-Can I eat chips or cookies that are made with Whole30 compliant ingredients? No. Stay away from all junk food, even if it is made with Whole30 ingredients. A cookie is a cookie, despite the ingredients. 
-Can I weigh myself? Do not weigh yourself or your food! Period. Whole30 is about transforming your relationship with food. Yes, some people see weight loss with it because of the decrease in inflammation and junk food consumption but that is not the point here. 
How To Set Yourself Up For Success:
Get yourself a copy of the Whole30 Book on Amazon!
-Remove everything from the house that you will not be eating. If you have people in your house that are not on board for this way of eating, create a separate space for your food!
-Understand that your family and friends may not join you with this, and that is okay. You do not need your friends and family to do it with you to be successful. Luckily today there are so many online resources and free support groups for Whole30, obviously I am happy to be that resource for you too. Just leave me a comment below if you have questions 🙂 What I do suggest is sharing your "why" with your family and friends. Why is it important for you to feel better? For me it is simple – when I don't feel good I am not the friend, daughter, sister, boss, and fiancee that I want to be. So doing what it takes to feel good so I can be there for my loved ones is worth it!
-Plan ahead! That is where my meal plans come in handy. For the month of October I will be sending out a meal plan for the week every Friday so you can do your shopping on the weekend. If you are like me, you may try to do all of your prepping in one day. If that does not appeal to you, I suggest making extra at dinner every night so you can take those leftovers for lunch!
-Plan for success: what would it look like for you to be successful on Whole30? Write it down and do that!
-When the cravings hit: Chances are your cravings will only last for a few minutes. Mine always went away after a few days. If they persist, drink some water or one of my favorite things to drink is unsweetened tea! I am obsessed with Trader Joe's turmeric and ginger tea. It is so good! I sip on it over ice all day.
If you are interested in my free weekly meal plans for Whole30 for the month of October, be sure to sign up for my email list at the bottom of this page! Feel free to leave any questions you have in the comment box below and follow along on instagram where I will be sharing all of my daily tips @alliannaskitchen