Memorial Day is right around the corner which also means the start of summer barbecue season.  Summer barbecues don't have to mean falling off track with your eating.  Below are some delicious Gluten Free Memorial Day Recipes to make for your next summer get together.  They are sure to be a hit with the guests.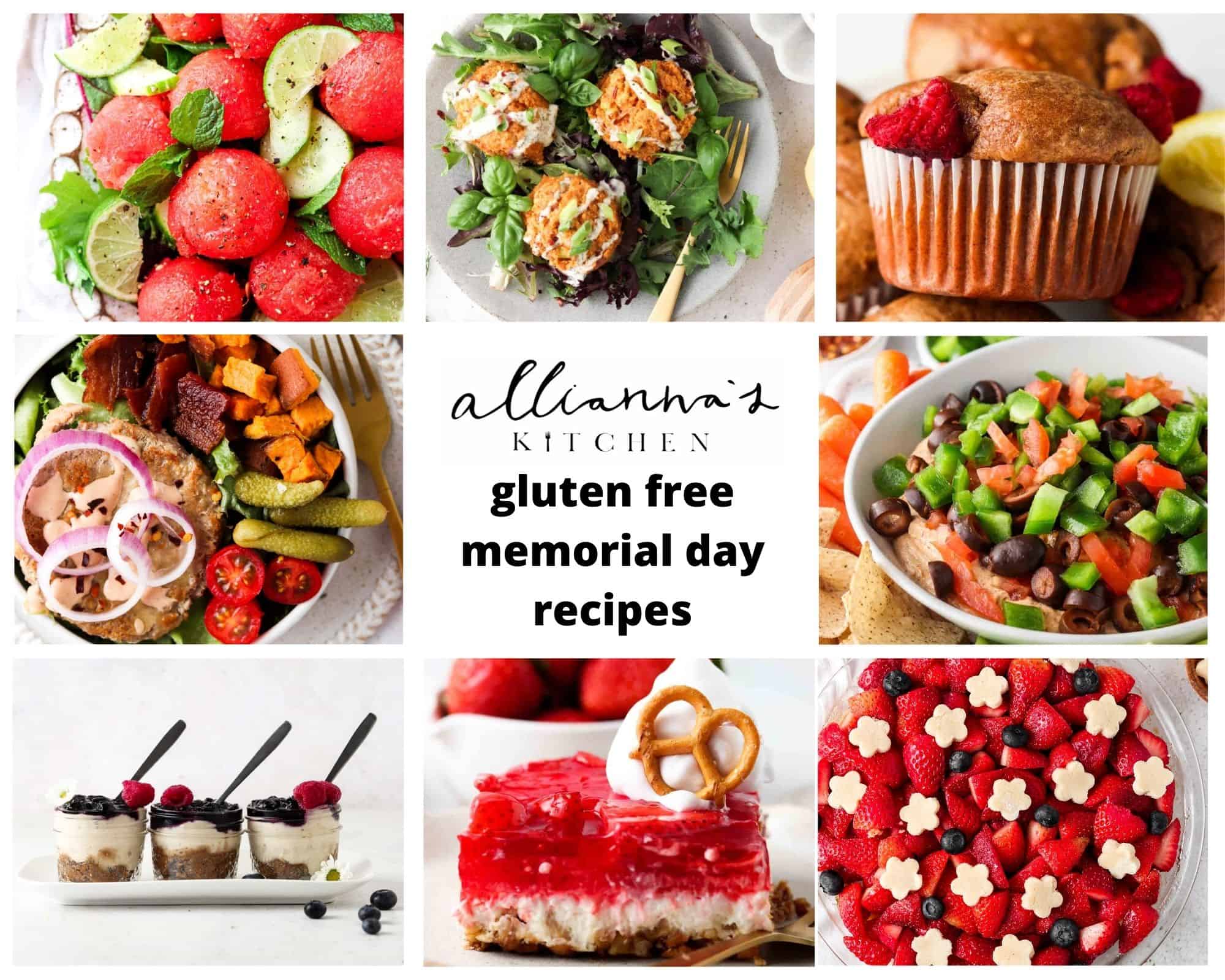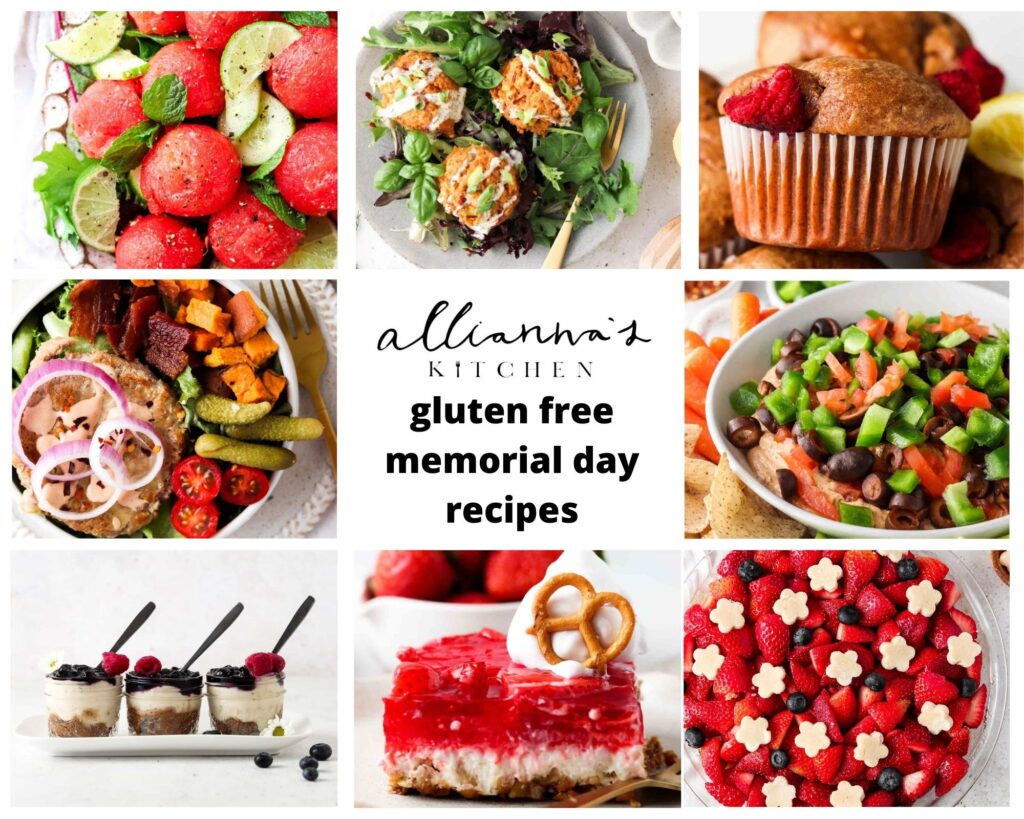 Gluten Free Memorial Day Recipes: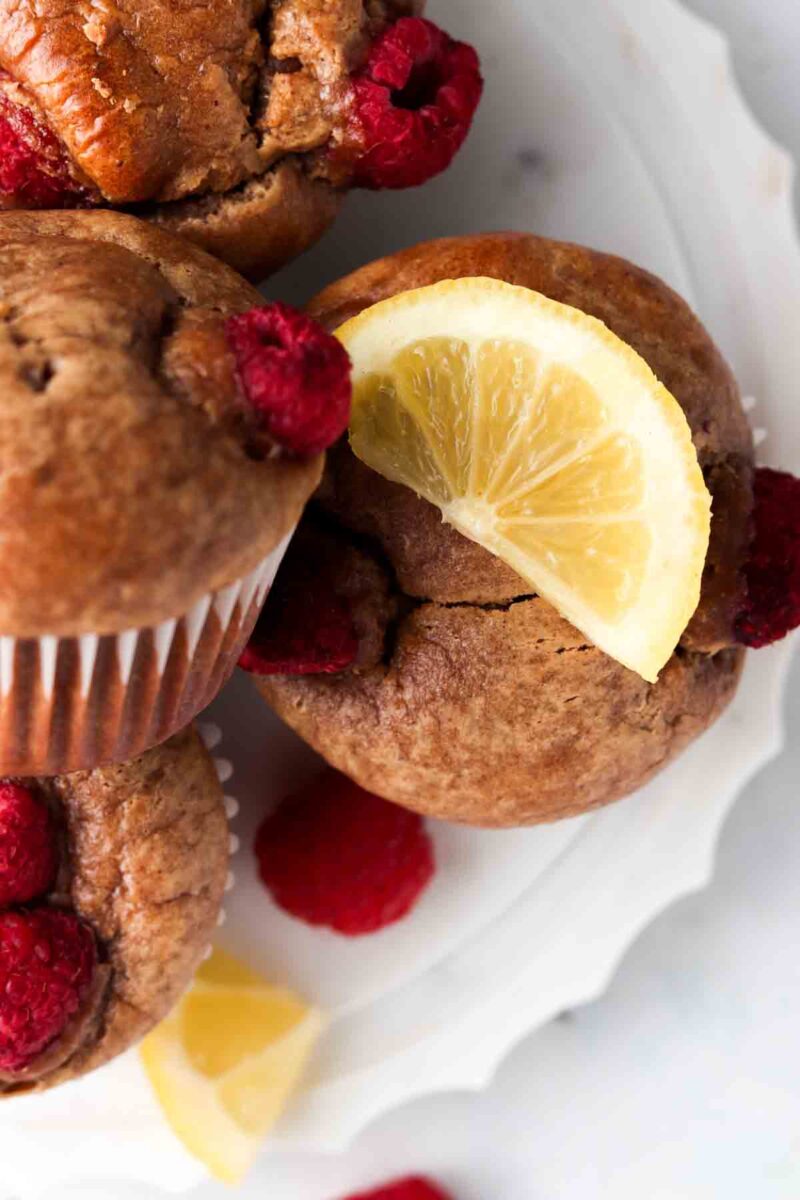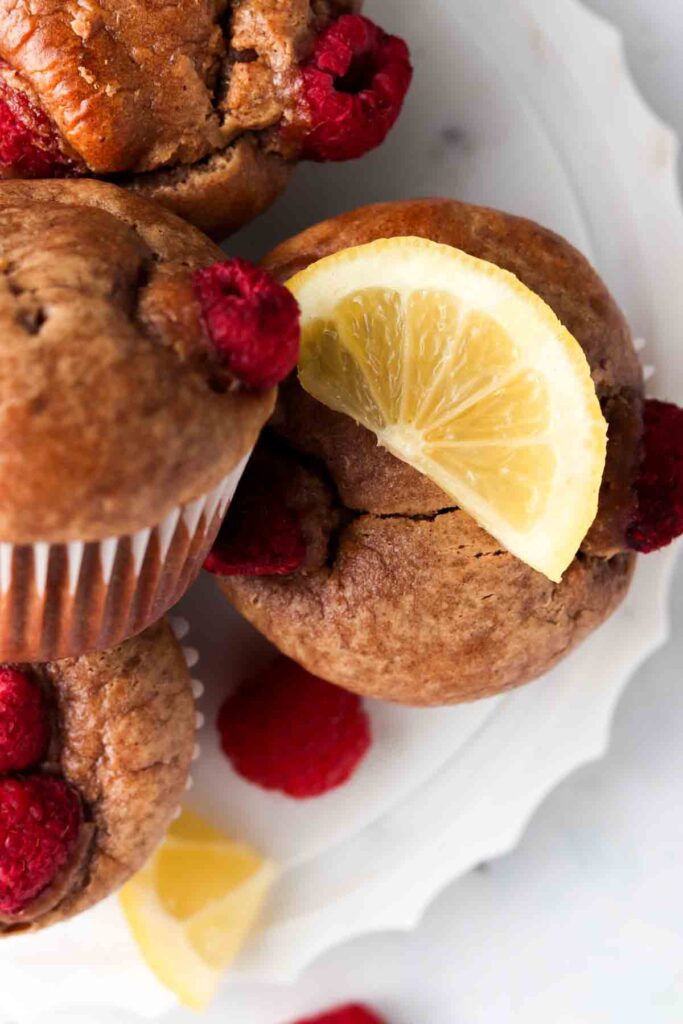 These Gluten Free Raspberry Lemon Muffins are super easy to make and are perfect for snacks and breakfasts! This muffin recipe is blender friendly which means all you have to do is put all of the ingredients in the blender, and blend. This recipe only takes 5 minutes to prepare and can be warm on your kitchen table in under 25 minutes.
This cucumber watermelon salad screams summer! It only takes a few minutes of hands on time and is just in time for Memorial Day weekend. We love to use this salad for all of our cookouts and BBQ needs. This watermelon and cucumber salad is naturally Whole30, paleo and AIP friendly.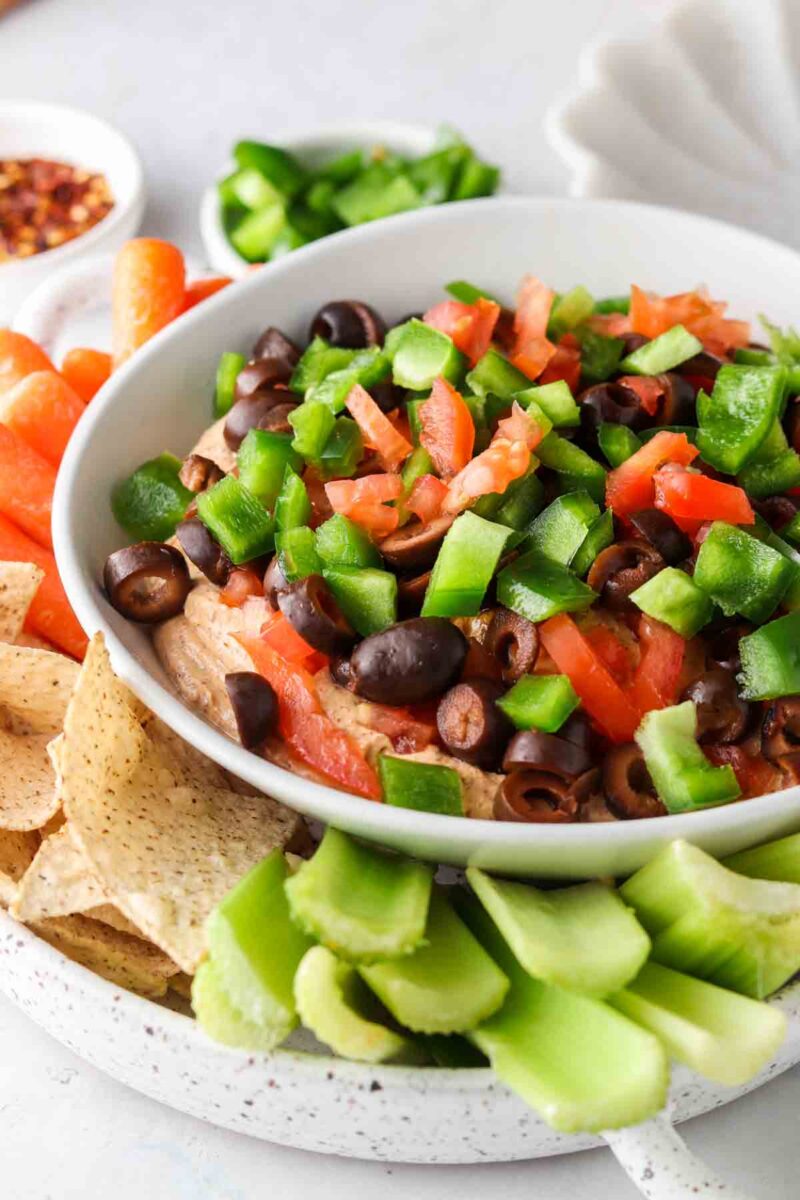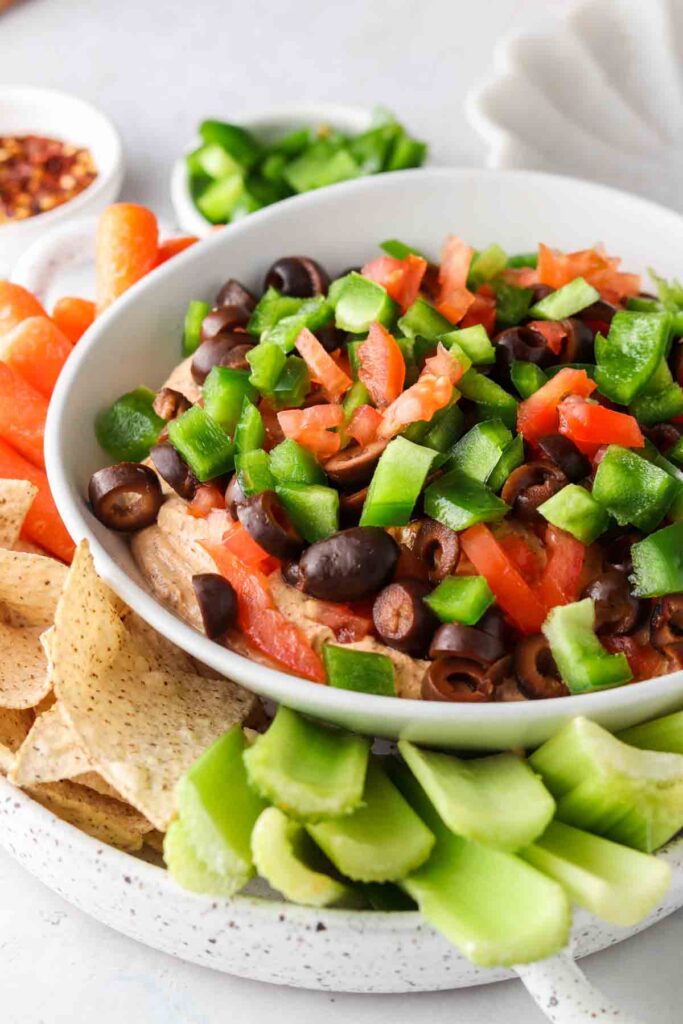 This Vegan Taco Dip is so delicious and so darn good! This homemade dip only takes 10 minutes to make and is great for get togethers. No one even knows it is dairy free. The homemade taco seasoning combined with the creamy dairy free cream cheese and sour cream topped off with fresh vegetables is quite delightful.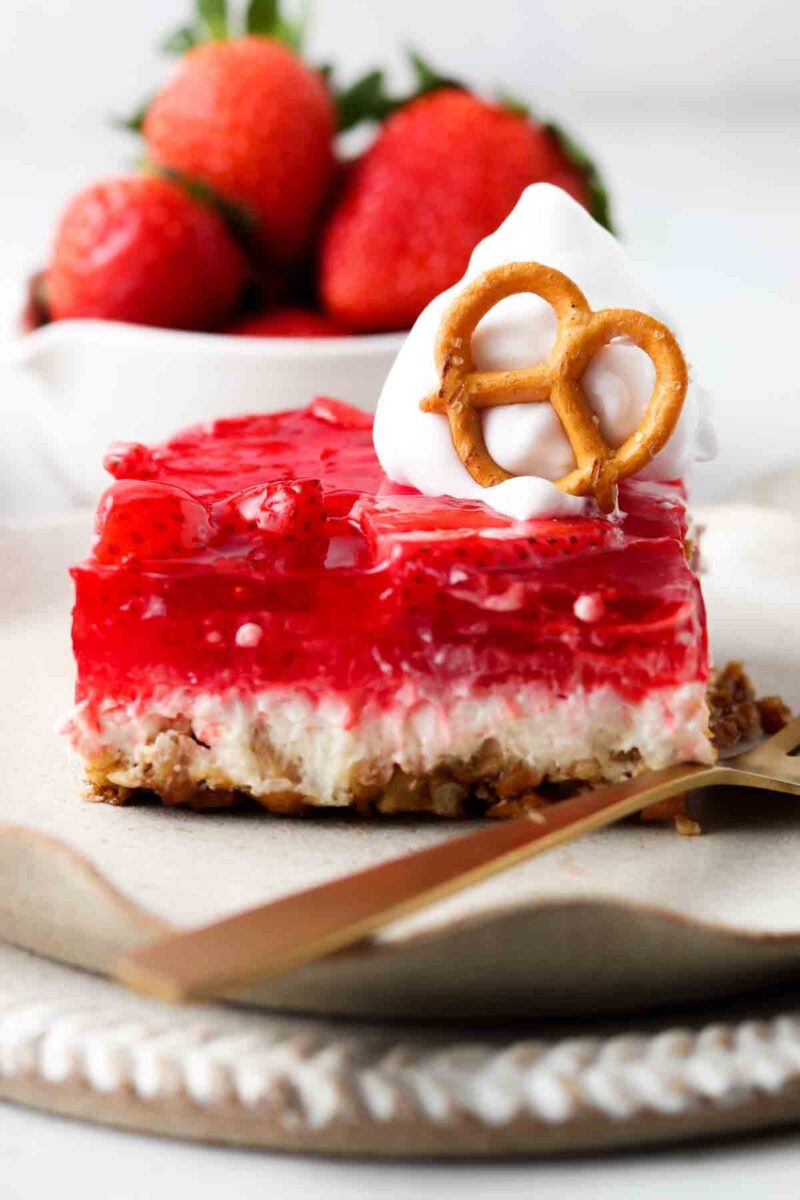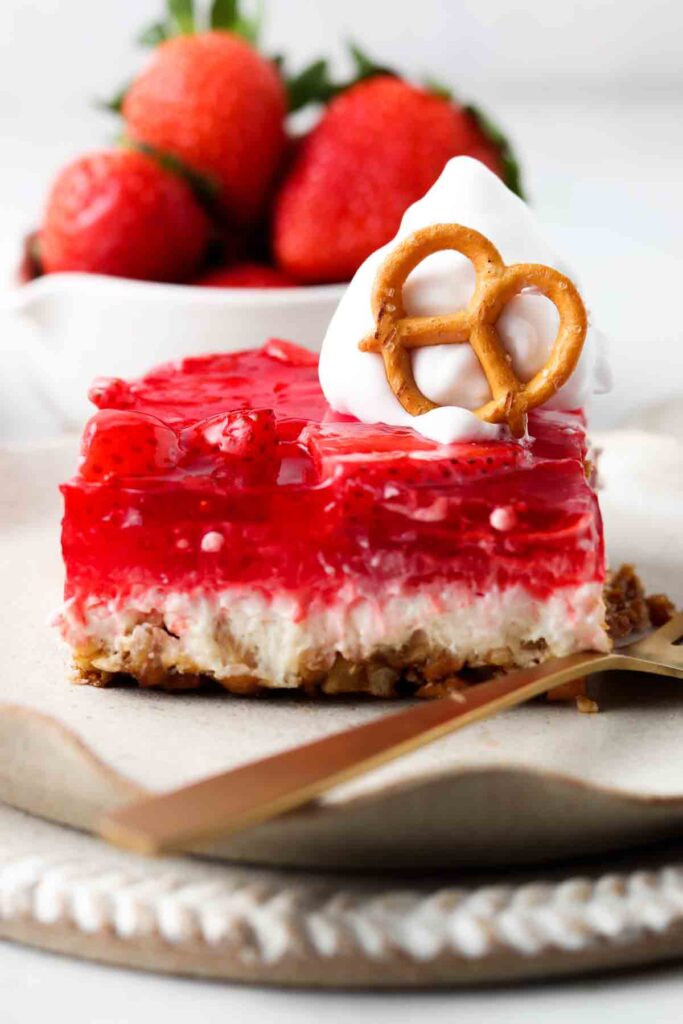 This Gluten Free Strawberry Pretzel Salad is super fun and easy for Spring and Summer! We love to make it for cookouts, picnics, Memorial Day weekend and the 4th of July. This easy recipe only requires 25 minutes of hands-on time and is a great gluten free dessert that you can prepare in advance.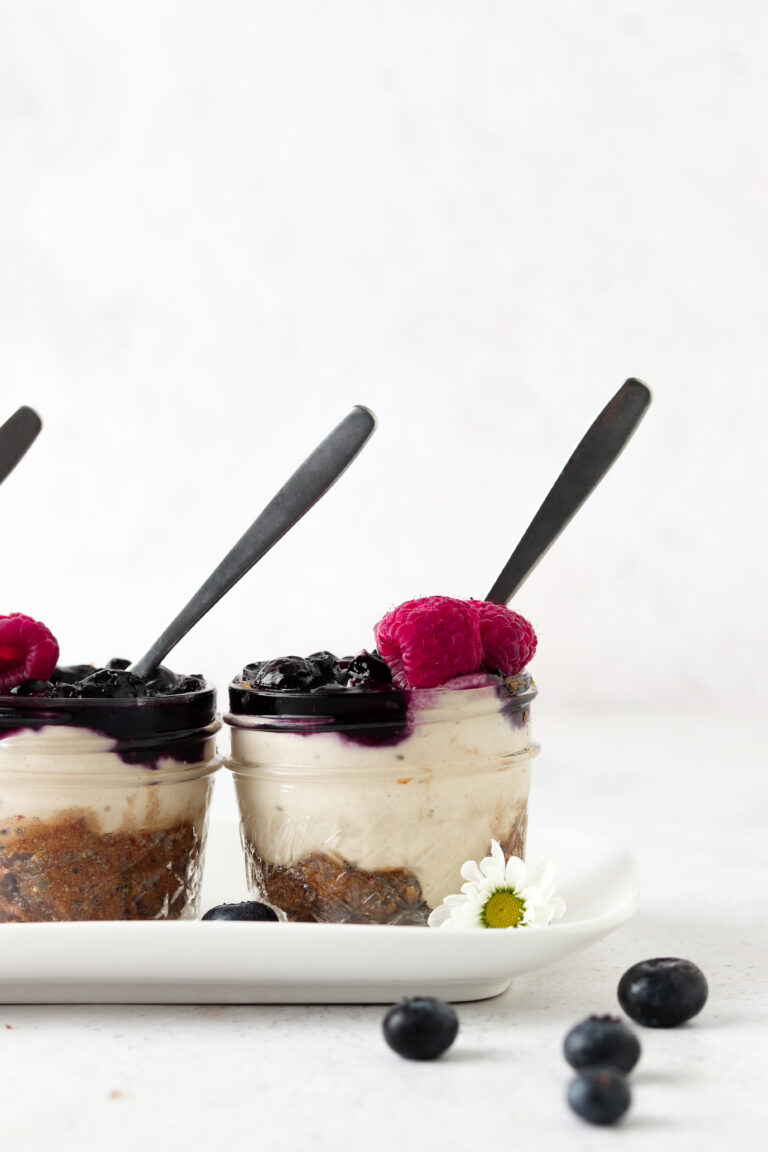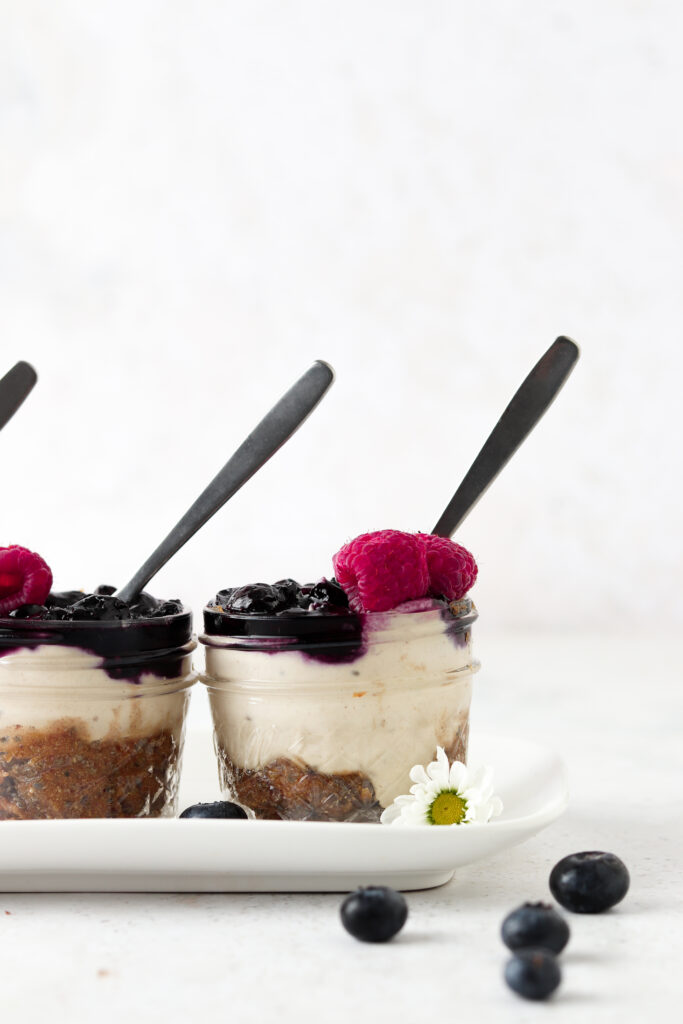 These vegan blueberry cheesecake cups make for the most perfect treat! They are naturally refined sugar free, grain free and dairy free. The creamy cashew cream combined with the blueberry maple jam and date crust is oh so delicious. These cute little treats are super simple to make and will be loved by all.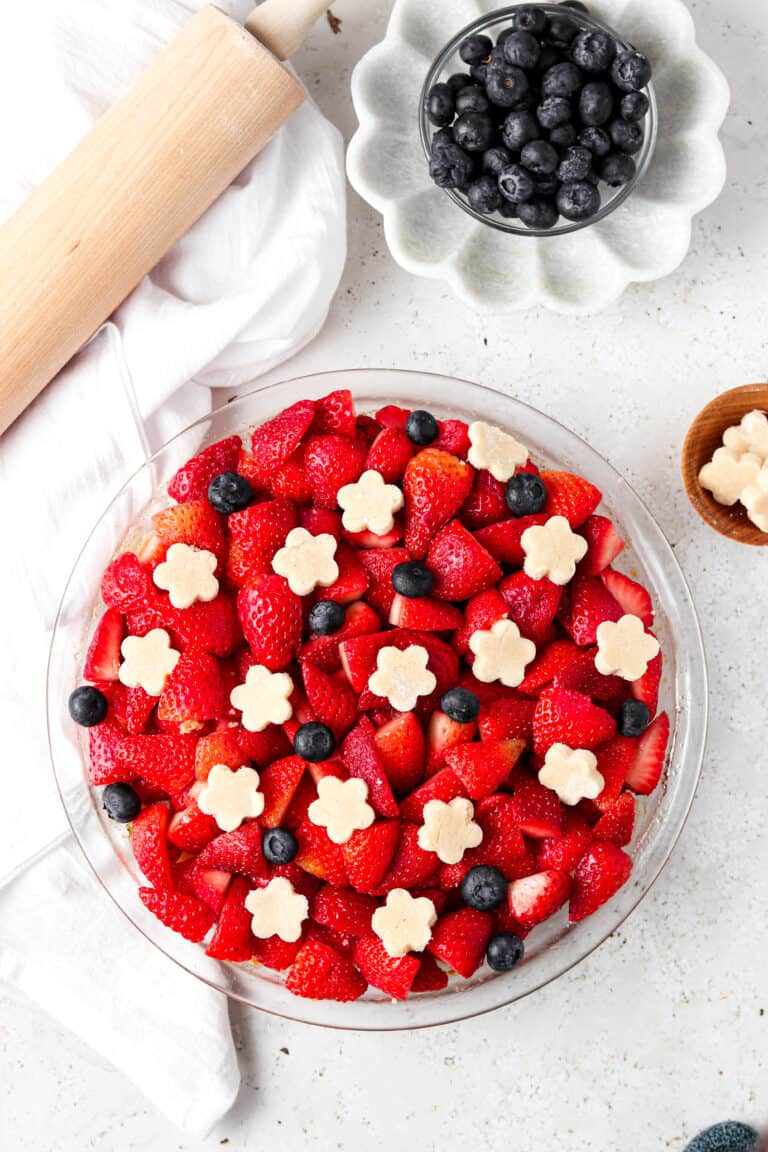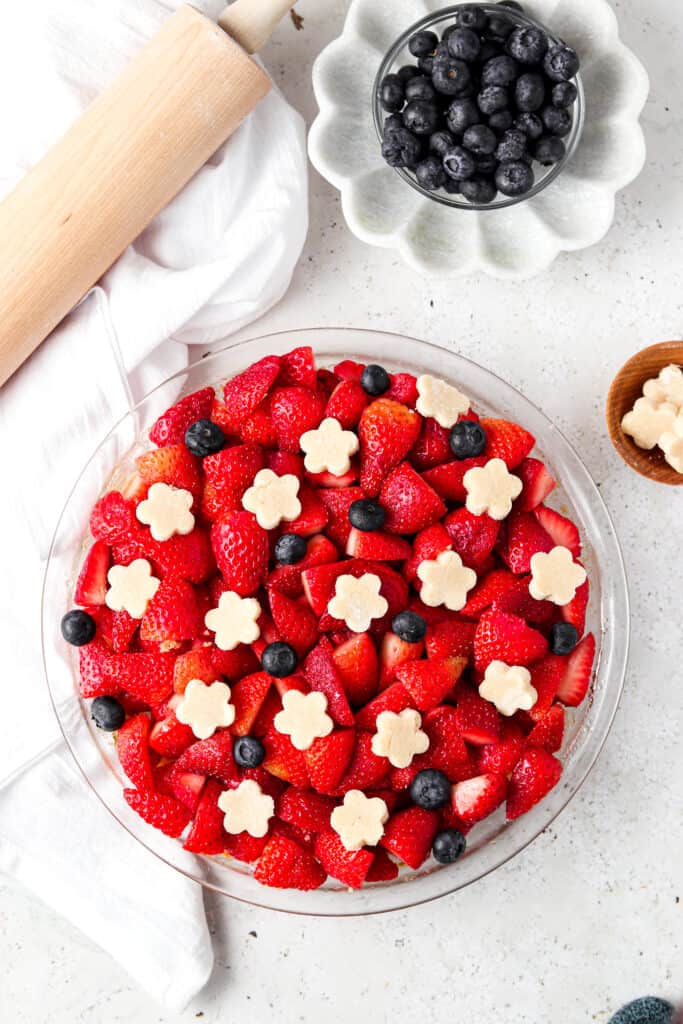 This AIP pie with a berry filling is oh so delicious yet so easy to make. This recipe is naturally AIP, paleo, egg free, and allergy friendly. This recipe is quick, easy, and no one would ever guess it is paleo friendly. This pie crust is everything pie crust should be: flakey and "buttery."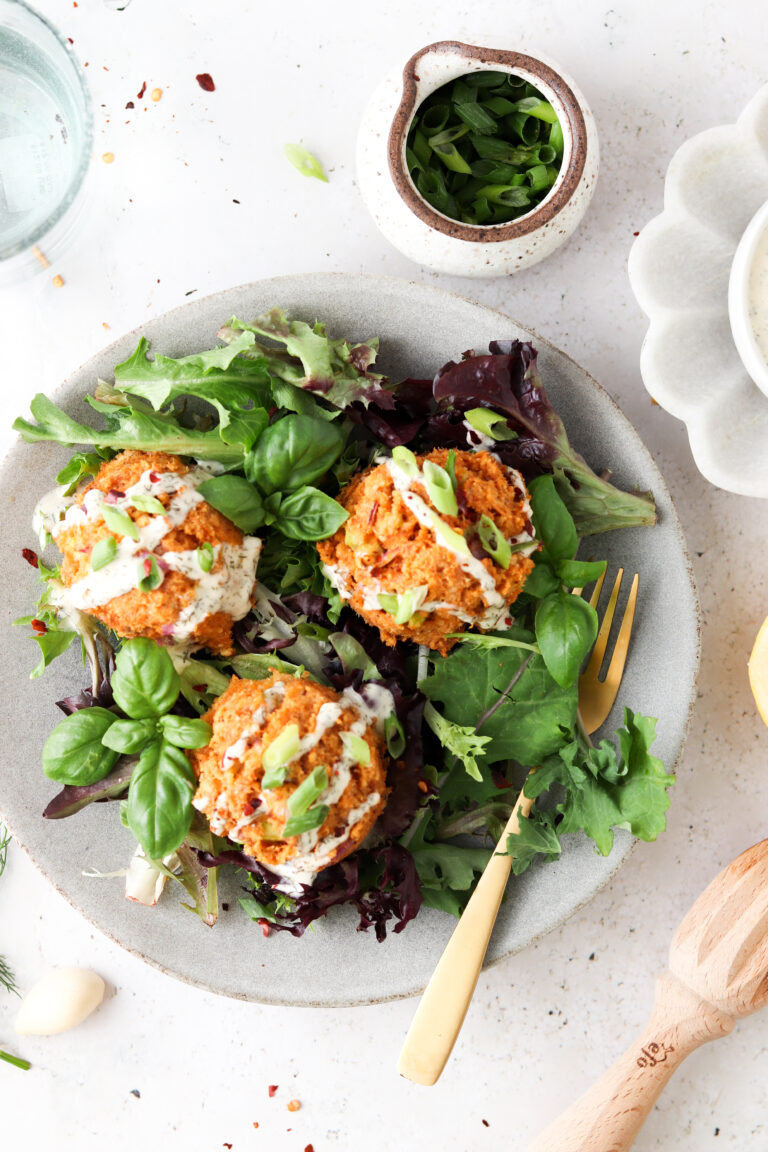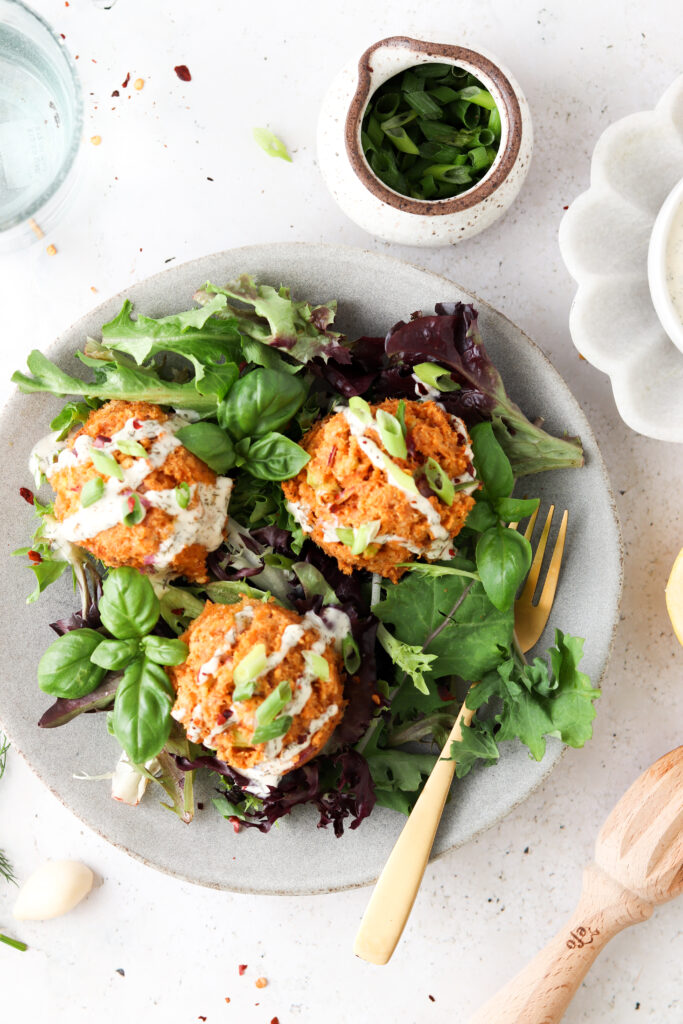 These Whole30 salmon cakes with dill aioli are just in time for summer. The buffalo sauce and new bae seasoning pairs add a nice kick while the celery and red onions add a nice crunch. We like to top this recipe off with the creamy dill aioli and serve it over a bed of greens!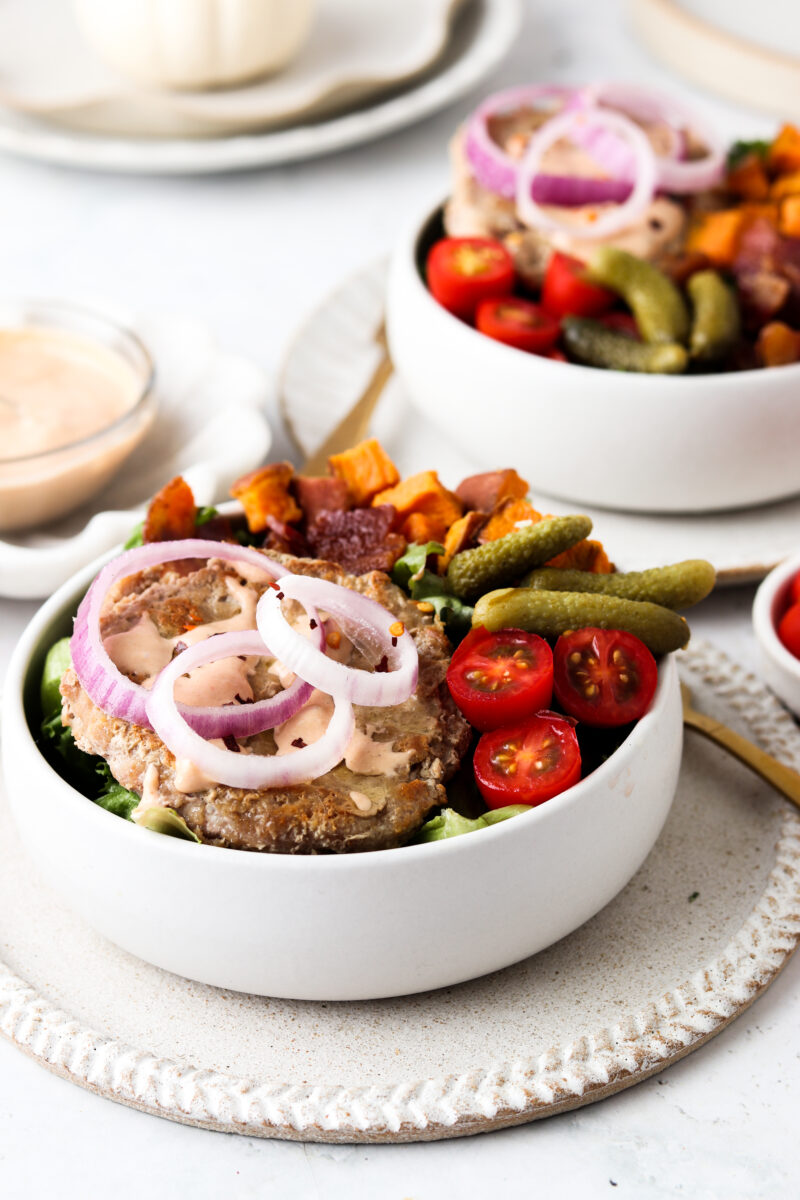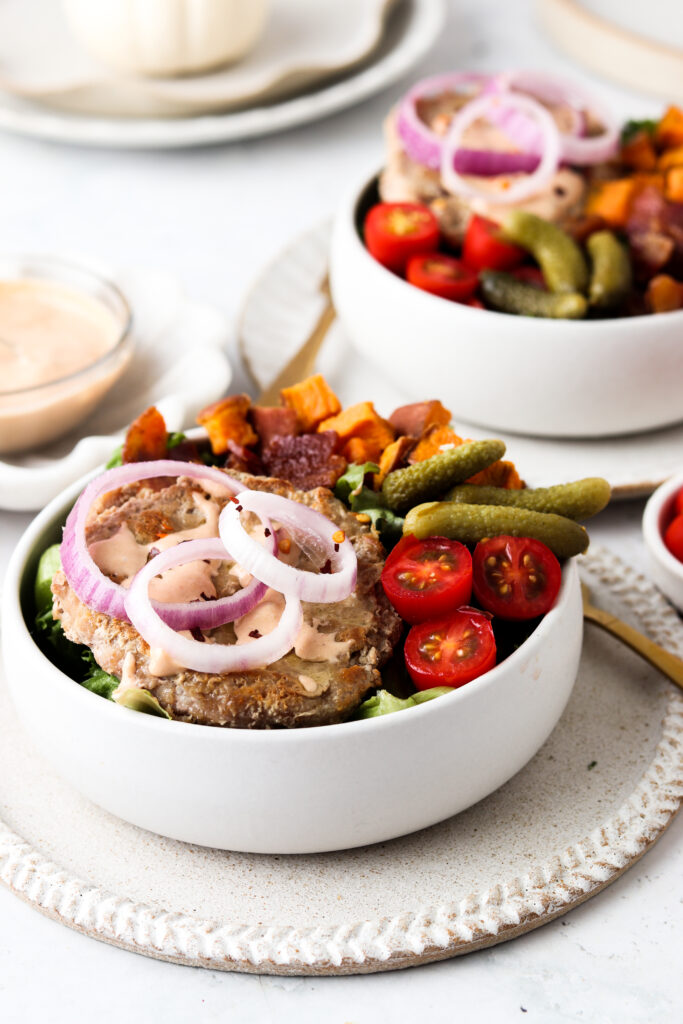 These deconstructed burger bowls are perfect for lunch and dinners on the go! The homemade special sauce combined with the sweet potatoes, greens, mushrooms, and pickles is seriously to die for. This recipe only takes minutes to make and is something for the whole family.