This is week 7 of putting together meal plans for you guys and I have received a lot of great feedback so I am going to continue to create them. This week's meal plan is paleo friendly, some of the recipes are whole30, AIP, & keto friendly too. If they are whole30, AIP, and keto friendly it will say in the description. Feel free to use previous week's meal plans that can be found here.  If you would like to get the complete shopping list be sure to sign up for my newsletter below and I will send you your grocery list weekly. All you have to do is shop!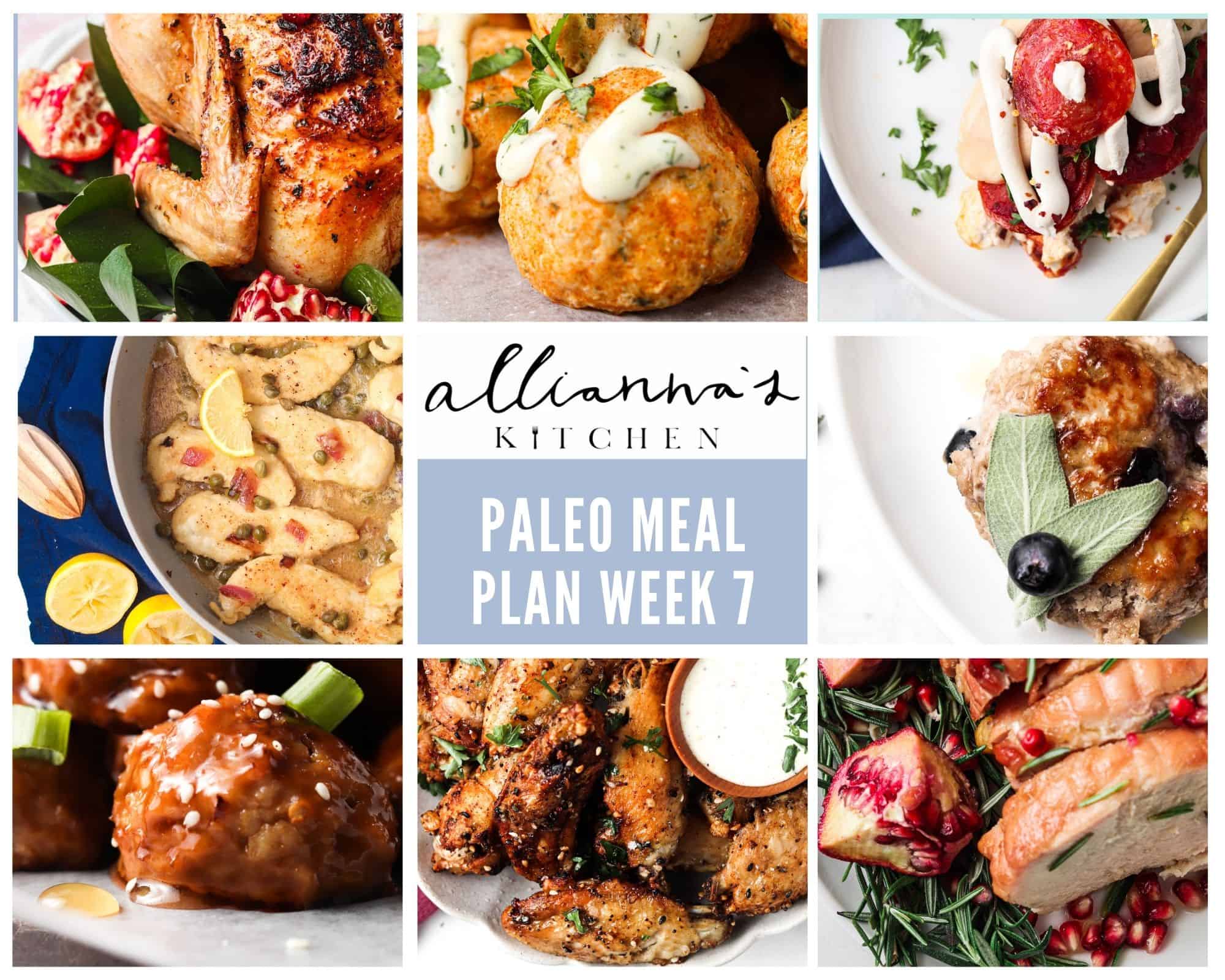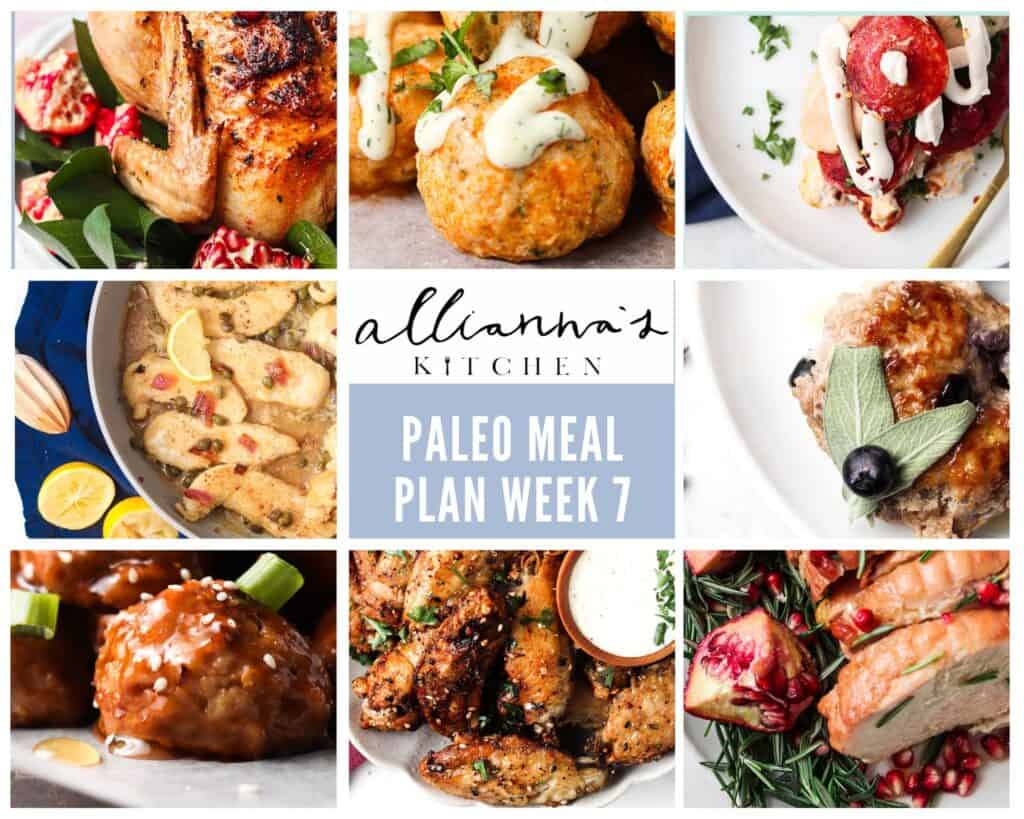 How My Paleo Meal Plans Work:
If meal prepping your food in advance is your thing I highly suggest getting meal prep containers or containers like these so your meals are ready to eat. 
Included in this post are 7 meals and 1 breakfast. When making the meals for dinner I suggest making an extra portion so you can eat it for lunch. Keep in mind these are an inspiration, so feel free to swap things out. Each recipe contains the meal only, feel free to add a side. We love roasting veggies to go with our meals. If you have questions or need assistance please comment below. If you make one of my recipes I would so grateful if  you left a comment and a star rating review on the recipe in my blog or took a picture and tagged me in it on instagram @alliannaskitchen
I hope this is helpful as you begin to plan out your week. -Allianna
For Breakfast On The Week 7 Paleo Meal Plan:

These AIP breakfast sausage patties are perfect for meal prep. The combination of nutty and minty tasting fresh sage leaves with the cinnamon, pure maple syrup, and blueberries make these patties oh so delicious. This egg free breakfast option is naturally low carb. With these patties taking less than 30 minutes to make we love making them at the start of the week so we have breakfast planned and ready to go.

For Dinners & Lunch On Week 7 Paleo Meal Plan: