These Homemade Healthy Gummies are so fun and easy to make! They are seriously the best. While adults love these refined sugar free treats they are also super kid and toddler friendly too. This recipe only requires 10 minutes of hands-on time and will set in the fridge within 30 minutes which makes this recipe a fun easy snack and treat.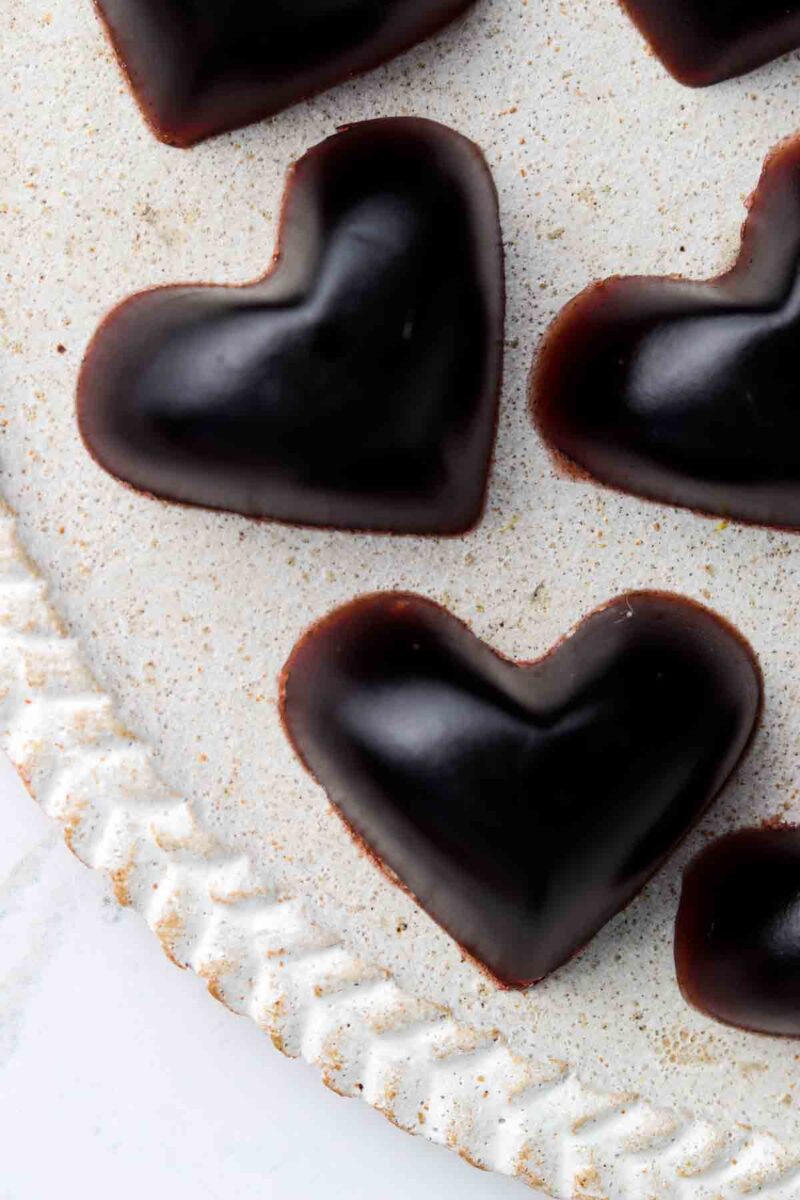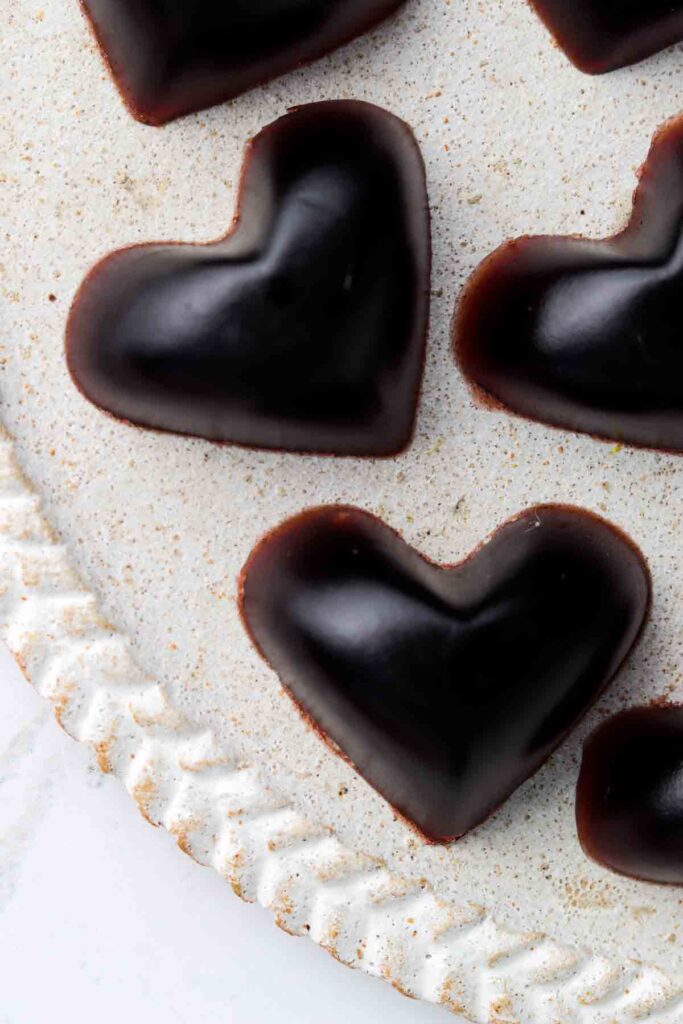 What Makes This Recipe So Good?
First off, this recipe is so easy that kids will love helping you make it too!

Secondly, this recipe only requires 10 minutes of hands-on time which makes it great when you want to prepare something fun but do not have very much time. 

Third, these gummies store really well which means you can make a big batch and keep them in the fridge for weeks. 

This recipe is naturally refined sugar free, paleo, gluten free, and dairy free. This recipe can also be made keto or low carb friendly if you use vegetable juice and omit the sweeteners. 

The gelatin in this recipe is good for you! Gelatin has been proven to help with joints, hair and skin. 

This recipe reminds me so much of my

Homemade Healthy Jello

recipe on my blog which is one of my favorites! 

These homemade gummy bears are a great healthier alternative as they are not loaded with sugar like most store bought brands are.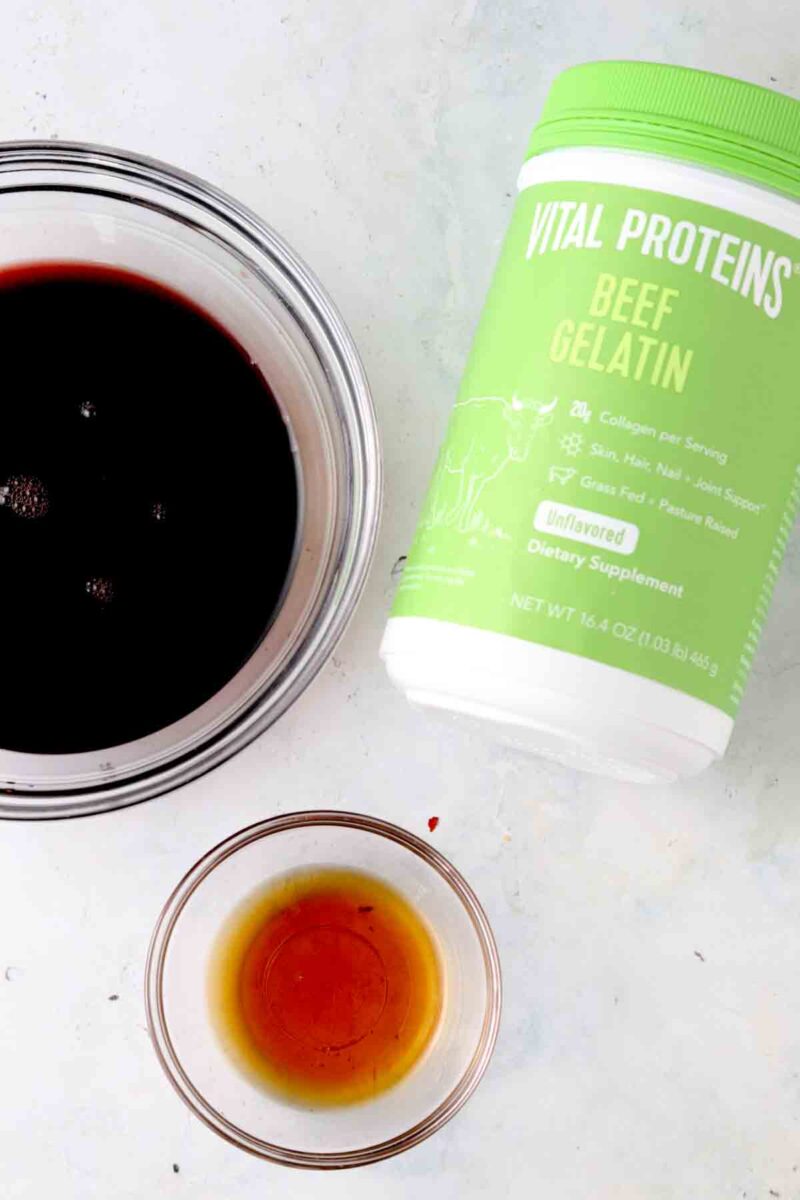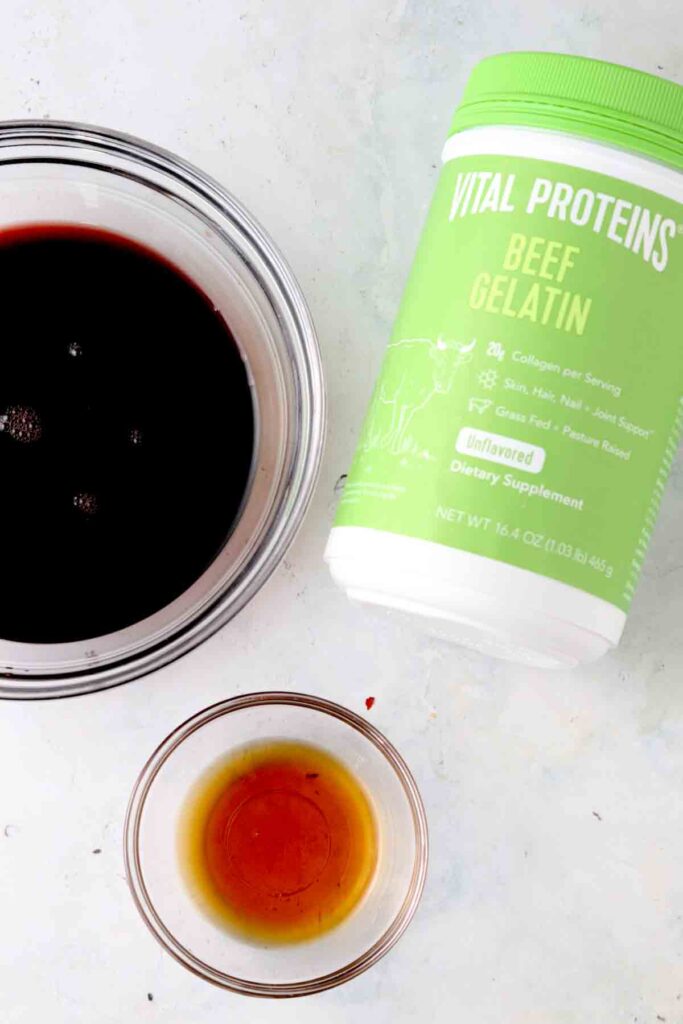 Recipe Ingredients: 
Juice-Any kind of juice will work but I do prefer freshly squeezed juice over store bought juice. If you do buy store bought juice make sure you are buying juice without any added sugar. If you are making your own juice, I like to use this juicer. We use it all of the time to make my husband his very favorite Carrot Apple Ginger Juice. For a lower carb diet or the keto diet I suggest using a vegetable based juice-like celery or broccoli juice. You can always add some ginger to spice it up. 
Gelatin-Gelatin is what makes gummies, gummies! I love Vital Protein's brand. I cannot attest to other brands as I have only tried Vital Proteins. 
Maple syrup-This is my go to sweetener for these homemade gummies. If you are doing the keto diet or following a lower carb diet, omit the sweetener.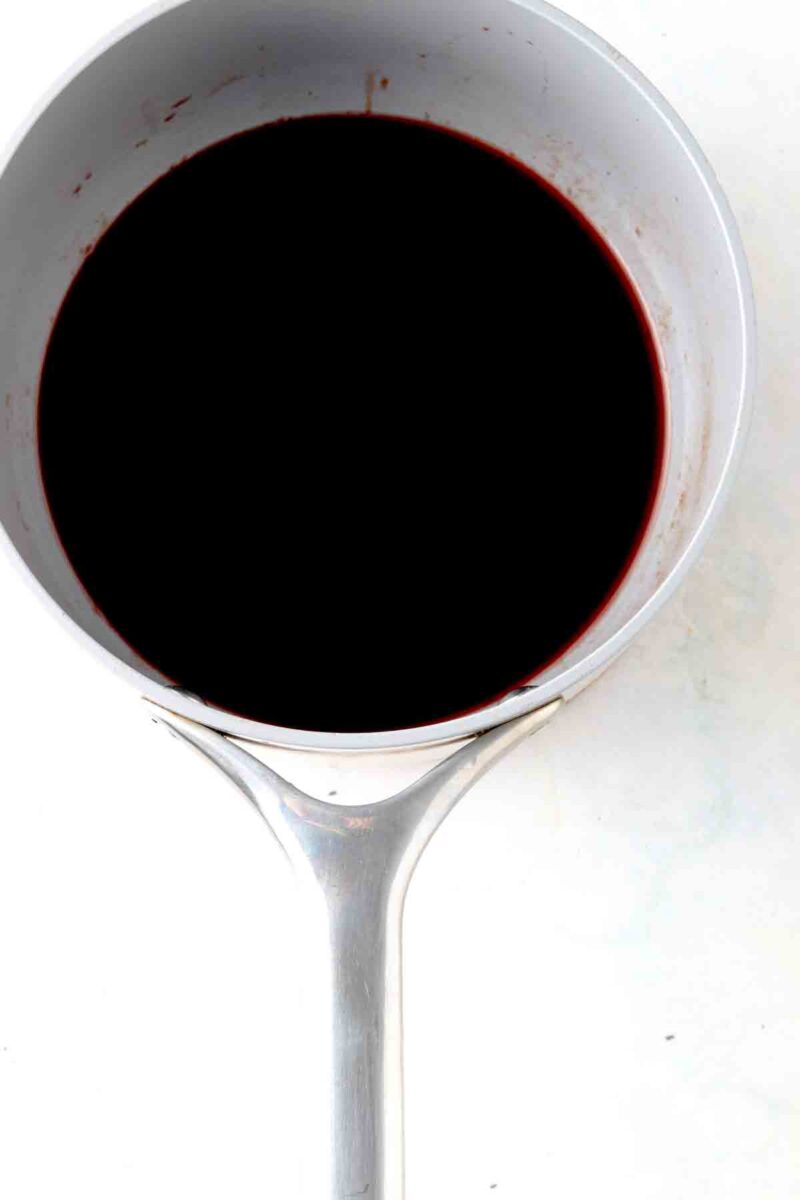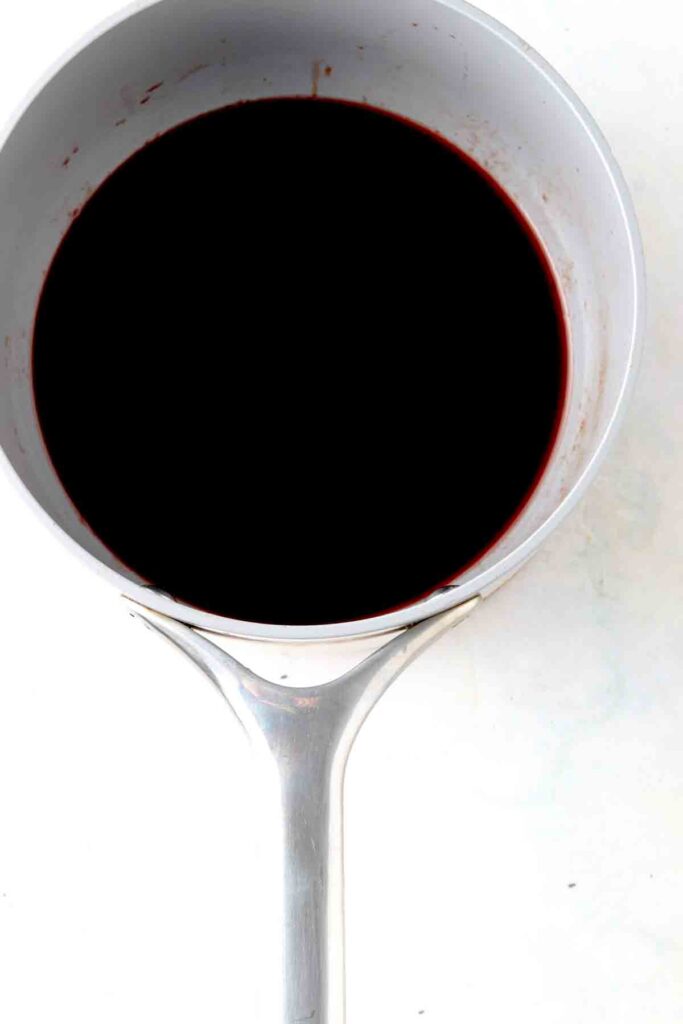 How To Make:
Step 1:

First, place your juice and maple syrup in a saucepan and bring to a boil.

Step 2:

Sprinkle in your gelatin slowly while whisking continuously. This will prevent any gelatin clumps from forming.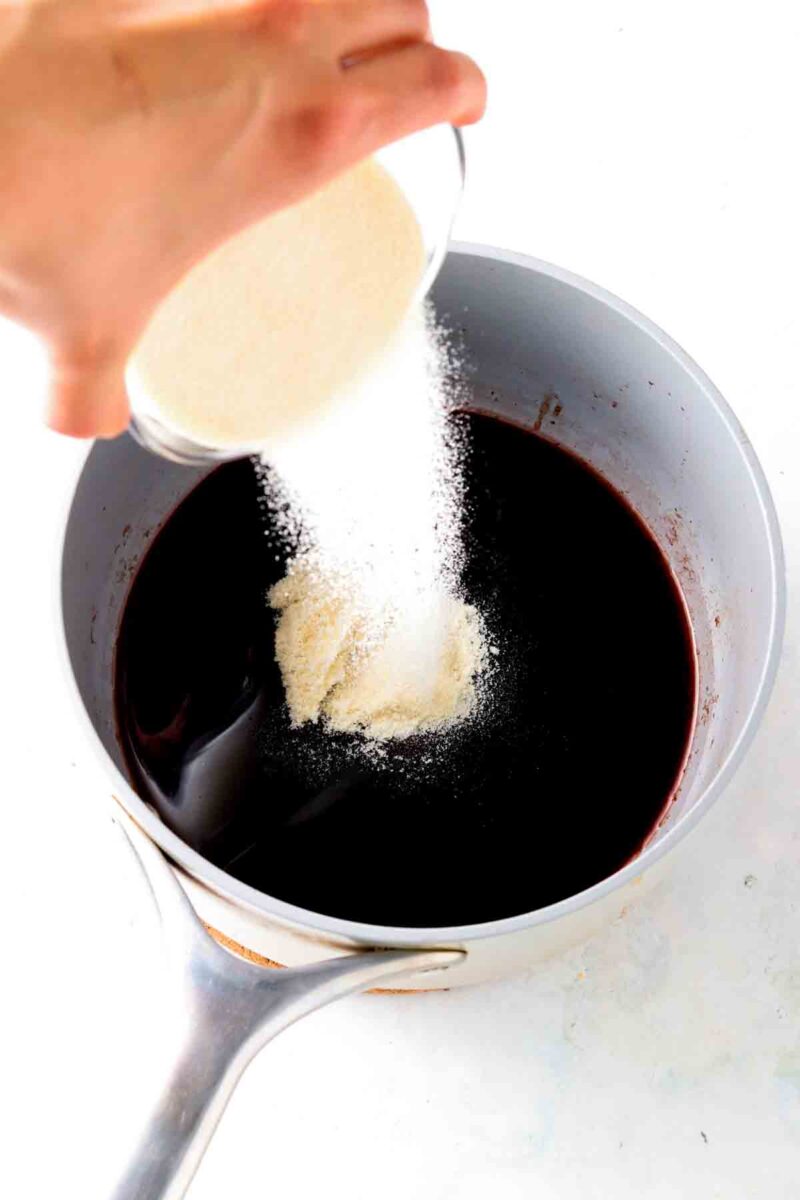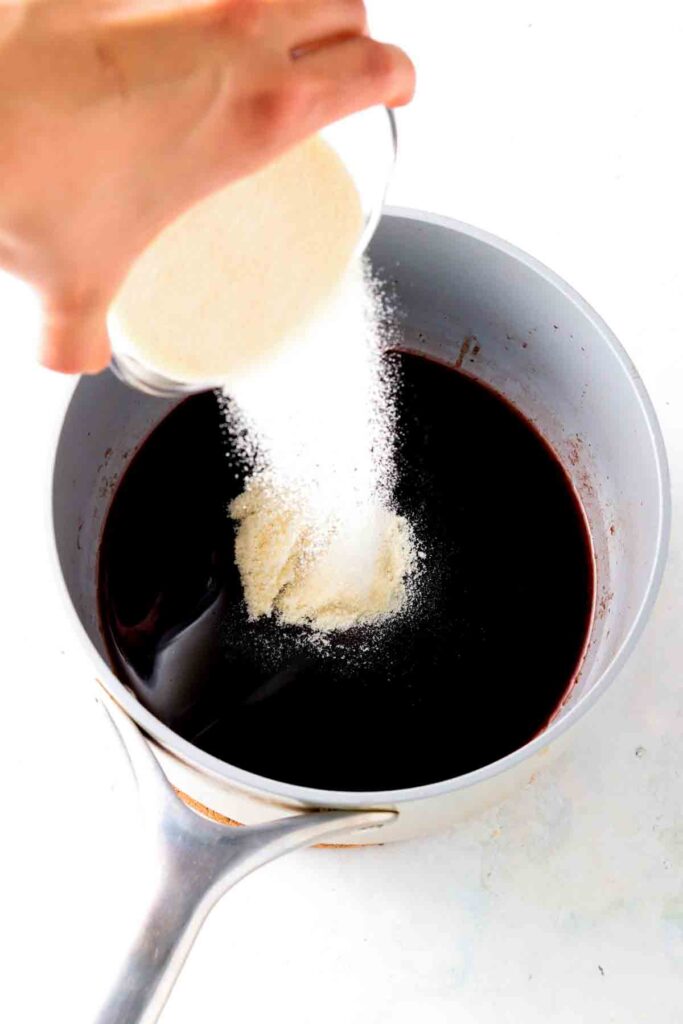 Step 3:

Add the gelatin and juice mixture to the

gummy molds

, ensuring that you do not overflow them. You can use the little dropper the molds come with to help with this.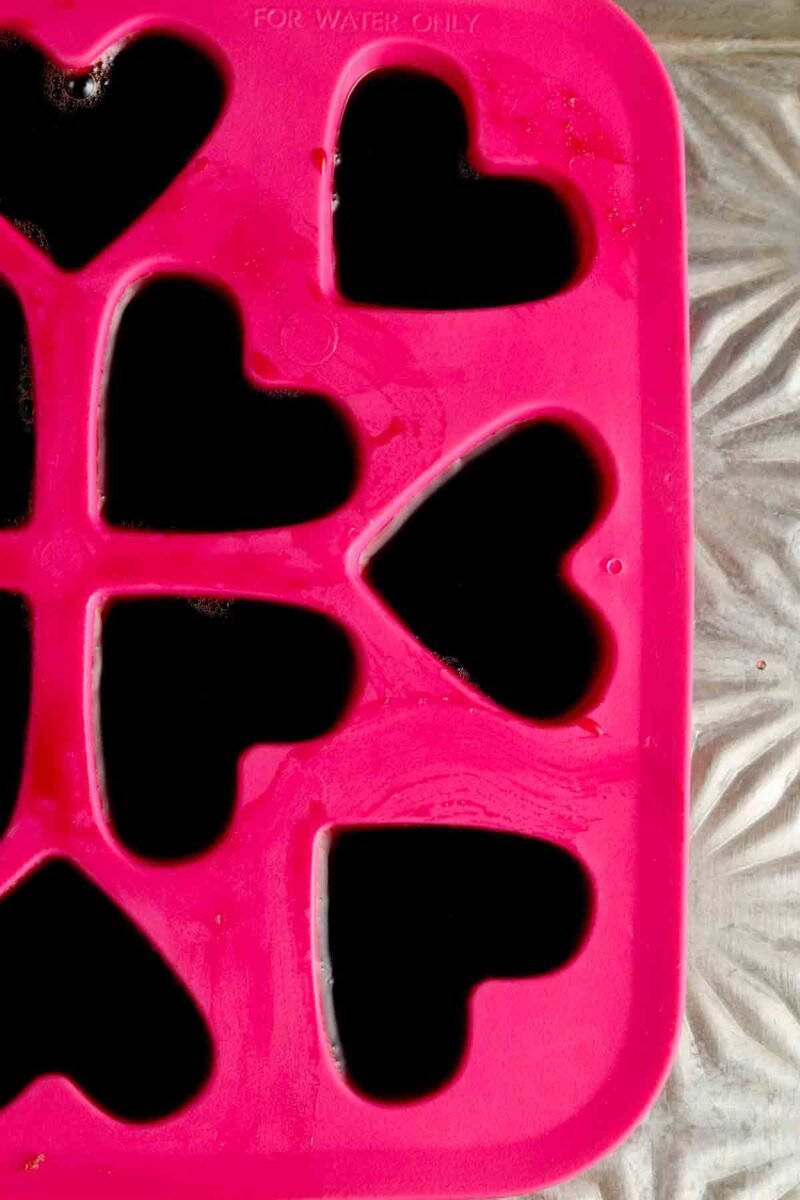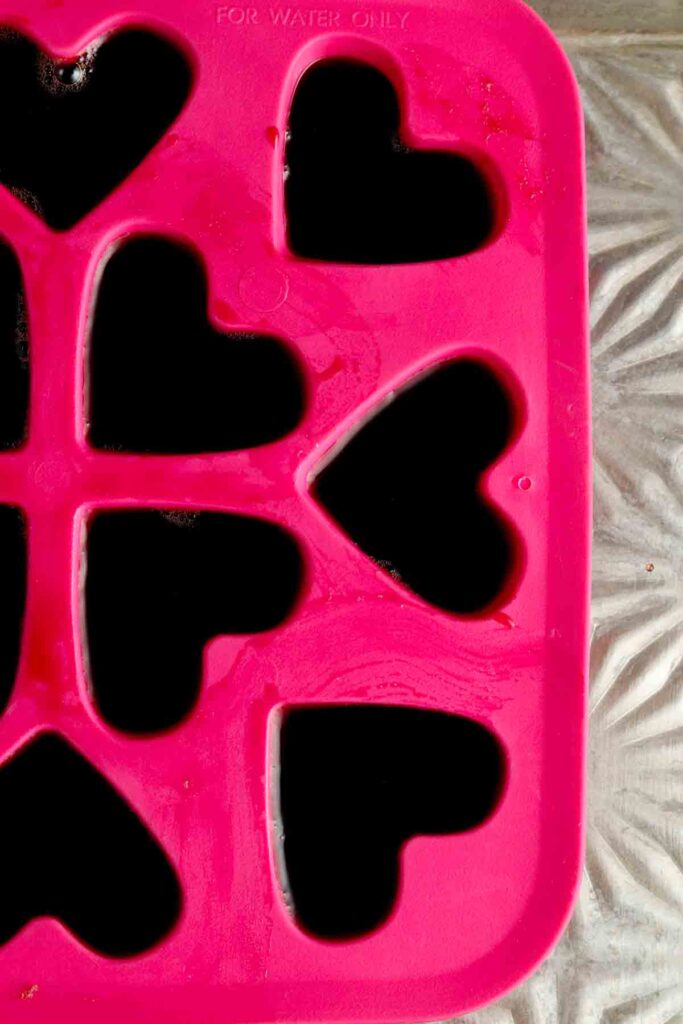 Step 4:

Place the gummies in the fridge for at minimum 30 minutes.
Frequently Asked Recipe Questions:
What Kind Of Molds Should I Use?

How Long Do Homemade Gummies Last?

These gummies will last up to a month in the fridge as long as they are sealed in an airtight container. 

Can I Substitute The Maple Syrup For Honey?

Absolutely! Just note that honey tastes different so the honey substitution will be more subtle and the maple syrup flavor will be a little stronger. 
Chef's Tips:
Be sure to sprinkle in your gelatin to avoid it from clumping!

Secondly, allow your molds enough time to chill in the fridge or they will fall apart when they come out.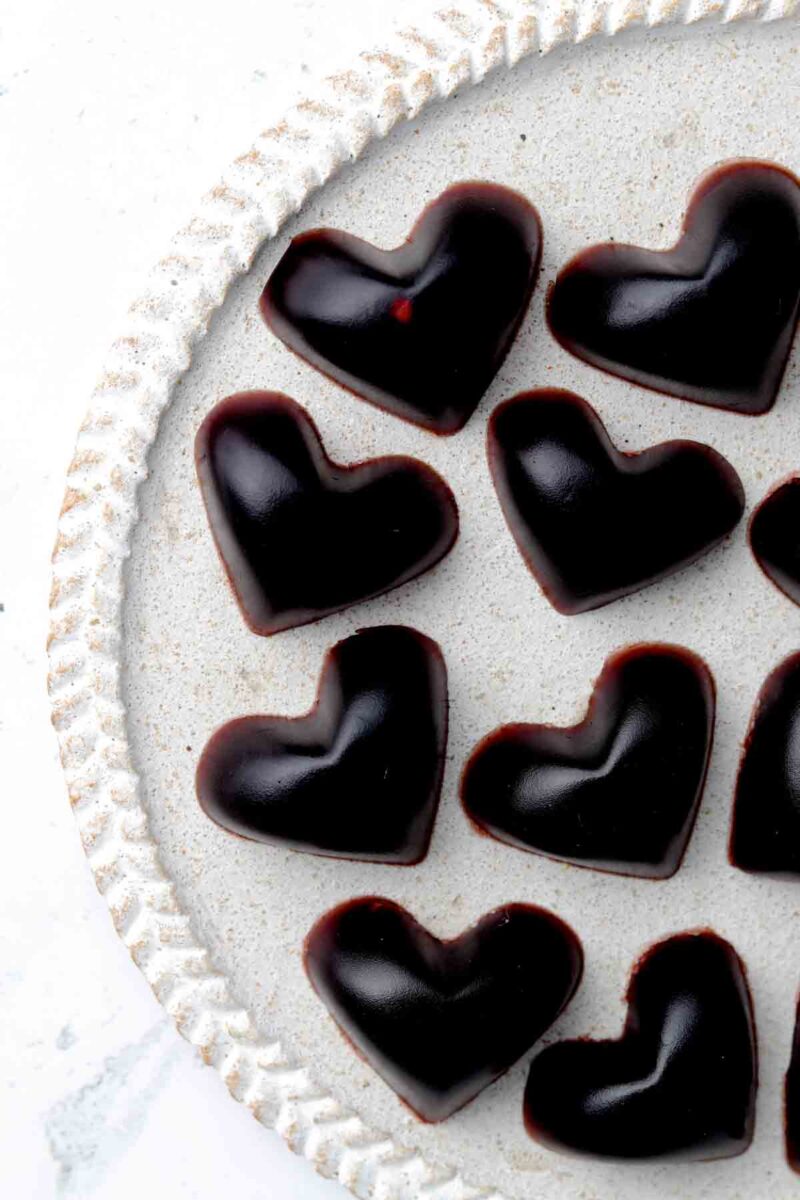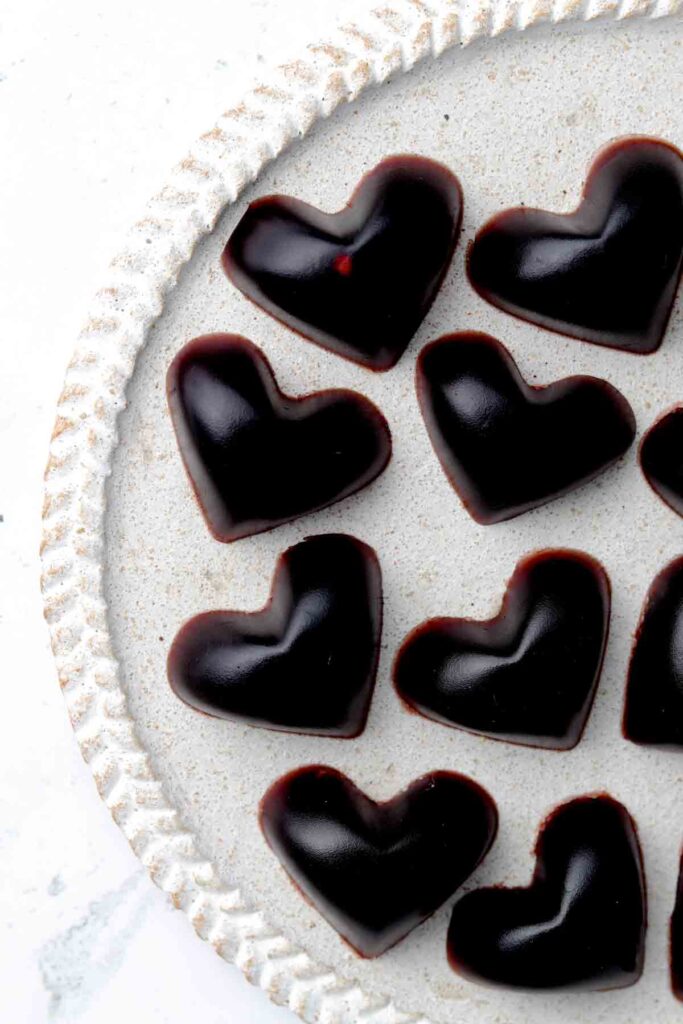 If you like this recipe, you will LOVE:
If you enjoyed this recipe it would mean the world to me if you rated it and left a comment below. It helps others find it on google.xoxo-Allianna
WP Recipe Maker #4372

remove

AIP Gummies

Quick and easy healthy alternative for gummy bears.

Course: Dessert, Snack

Cuisine: American

Keyword: easy, gelatin, paleo, quick, refined sugar free

Prep Time: 15m

Total Time: 75m

Set time: 60m

Servings: 3 servings

Author: <a href="https://www.alliannaskitchen.com/about-allianna-moximchalk/" target="_self">Allianna Moximchalk</a>

– Gummie bear molds and dropper

– 1 cup juice

I like using my raspberry lemonade

– 4 tbsp gelatin

– 2 tbsp maple syrup

OPTIONAL:

– 2 droppers full CBD oil

1) Place the juice and maple syrup in a saucepan on the stove and bring to a simmer. Once it simmers, remove the pan from the heat and slowly mix in the gelatin. Place the gummie bear molds on a baking sheet. Now, using the dropper, fill the gummie bear molds. Place the molds in the fridge for 30 minutes. If you enjoyed this recipe it would mean the world to me if you rated it and left a comment below. It helps others find it on google.xoxo-Allianna

If you enjoyed this recipe it would mean the world to me if you rated it and left a comment below. It helps others find it on google.xoxo-Allianna  

serving_size 1

calories 87

carbohydrates 14

protein 8

fat 1

saturated_fat 1

sodium 22

potassium 100

fiber 1

sugar 12

vitamin_a 1

vitamin_c 1

calcium 19

iron 1