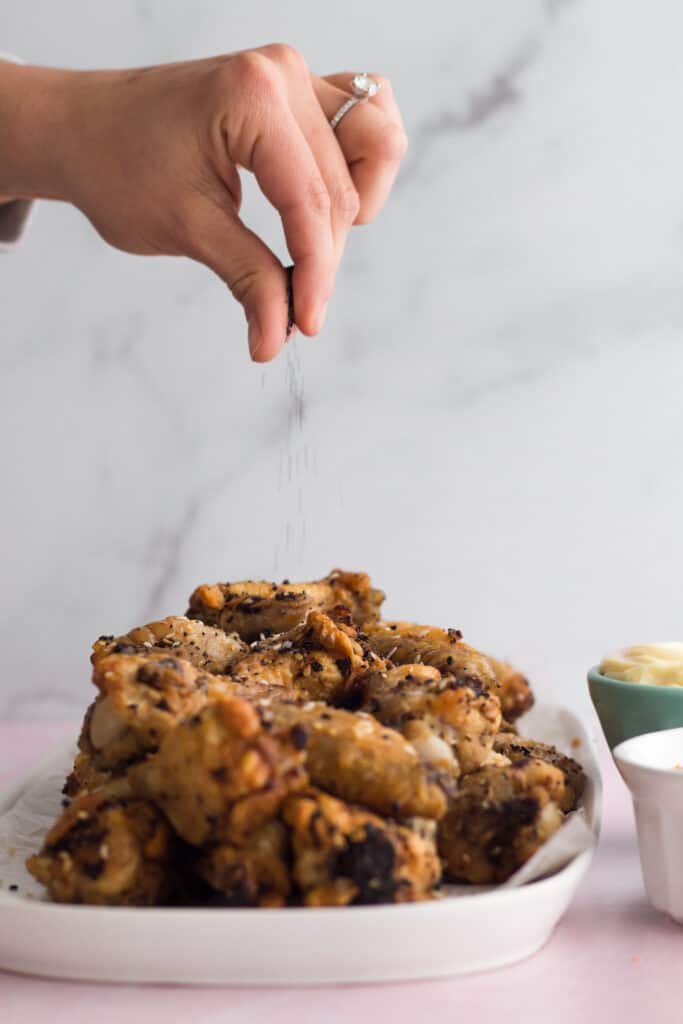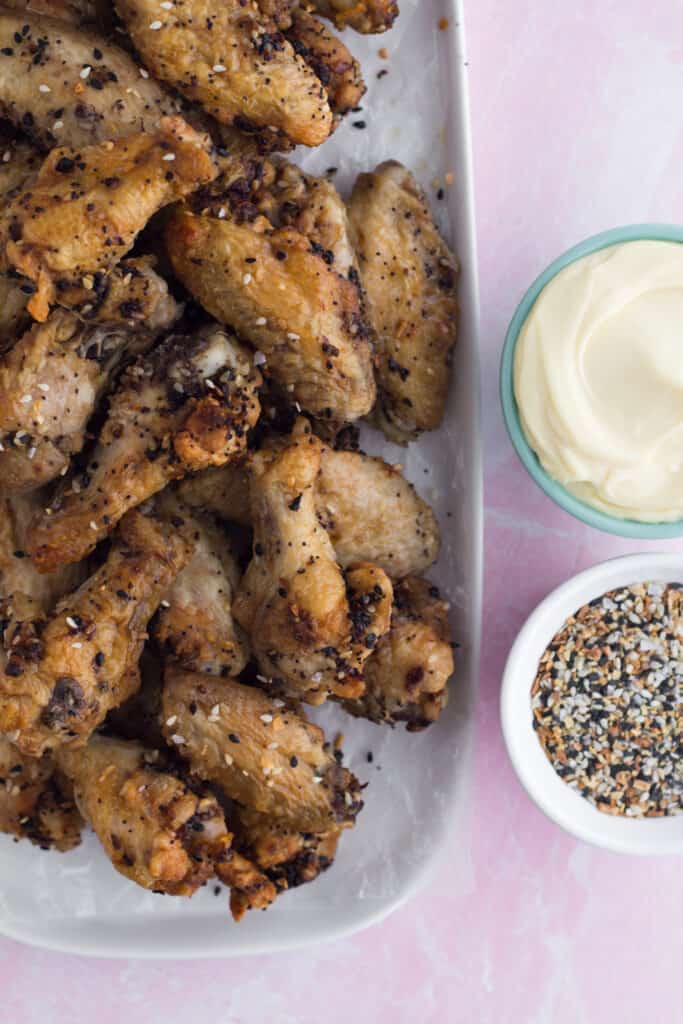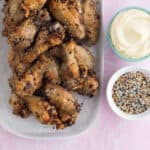 Everything Bagel Seasoned Chicken Wings
Print Recipe
Pin Recipe
Instructions
EQUIPMENT:
Air fryer (If you do not have an air fryer you can bake the wings in the oven, but they are more crispy in the fryer.) I am obsessed with

this air fryer

, I use it for everything. It makes your food super crispy without the use of a lot of oils.
INSTRUCTIONS:
Either preheat the oven or air fryer to 350.

Pat off the chicken wings with a paper bowl, ensuring that they are dry.

Then, toss the teaspoon of oil and seasoning with the wings.

Either place the chicken wings in the oven or air fryer for 40 minutes, flipping half way.

Once the timer goes off, kick the temperature up to 400. Bake or air fry for 15 more minutes. Be sure to flip halfway.

Enjoy!
This post contains affiliate links. I only promote products I use and love. If you buy through my link I will earn a small percentage at no extra cost to you.