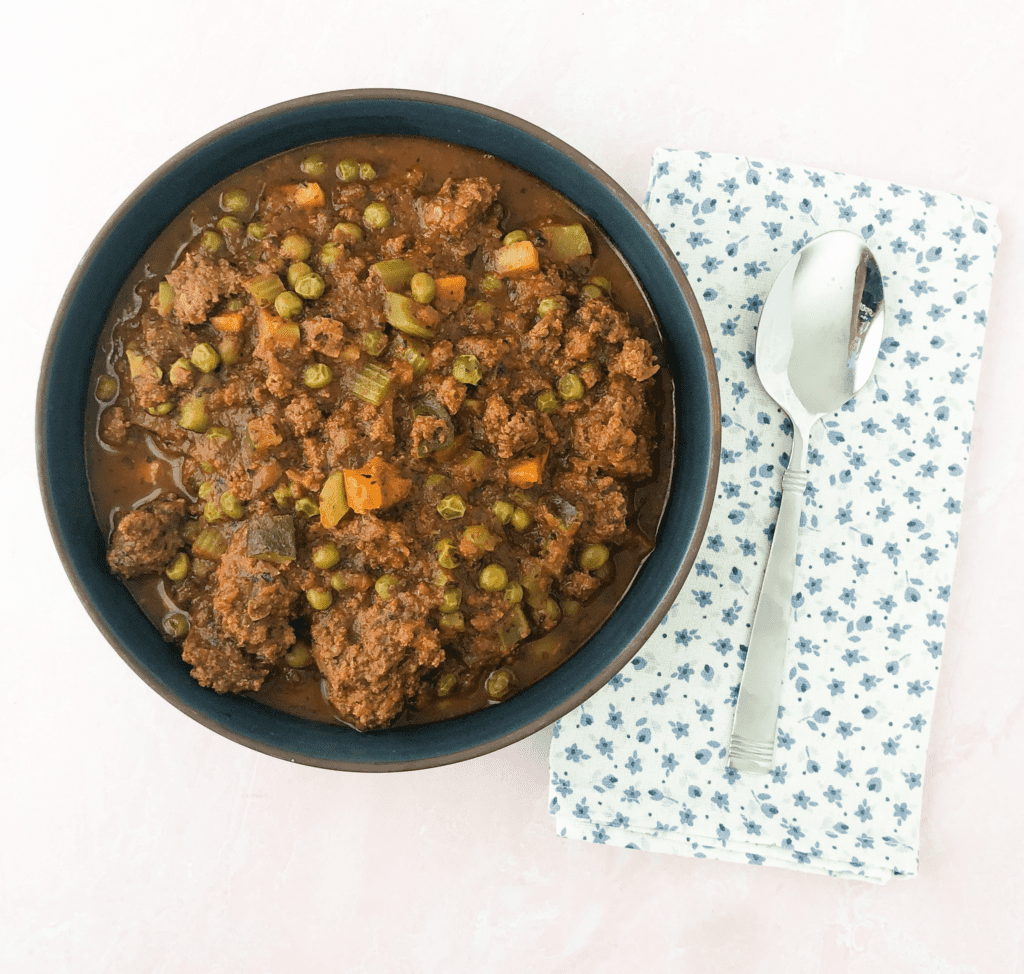 PREP TIME: 20 MINUTES
COOK TIME: 60 MINUTES
TOTAL TIME: 80 MINUTES
SERVINGS: 6-8
INGREDIENTS
4 zucchini, chopped
3 cups of peas, fresh or frozen!
3 pounds grass fed beef
3 peppers, chopped
1 onion, chopped
12 stalks of celery, chopped
⅓ cup dried oregano
⅓ cup dried basil
5 cloves of garlic, minced
1 tablespoon chili powder
1 teaspoon red pepper flakes
1- 28 ounce can diced tomatoes
2-12 ounce cans of tomato sauce
1 teaspoon EVOO
INSTRUCTIONS
Place the oil in a large soup pan with the ground beef and all spices on medium heat. Break into pieces and cook for 5 minutes.
Add all other ingredients to the pot and cook on medium for 15 minutes.
Once the chili is brought up to a boil, place it on medium- low for 40 minutes. Be sure to constantly break up the beef!
ENJOY! I love batch cooking this recipe so I have plenty of leftovers to freeze.